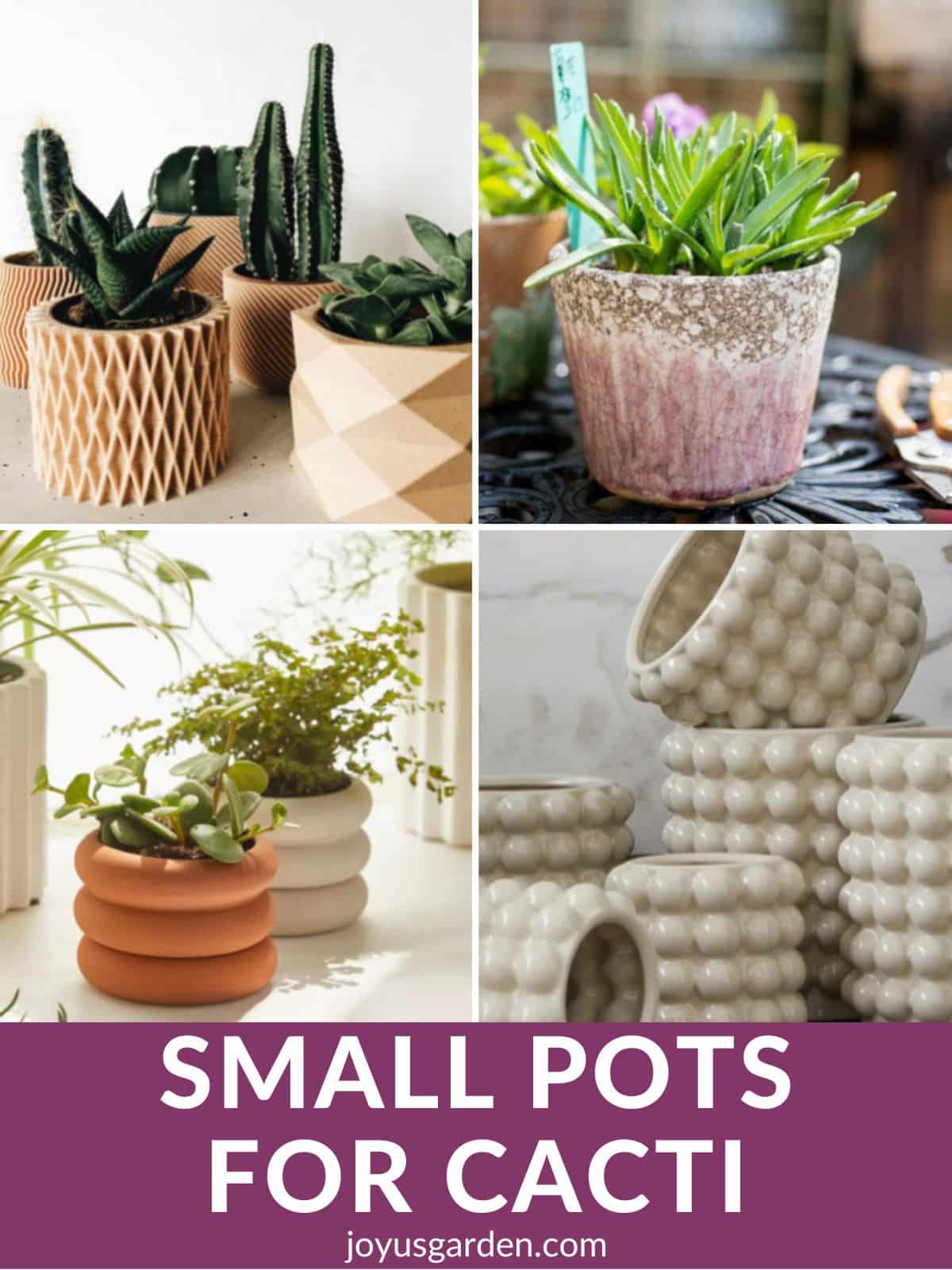 Small cacti are funky plants that are easy to care for. There are so many cool types of cacti to choose from. Depending on your type of plant, you want a pot that compliments it perfectly. Here is a list of our favorite small pots for cactus that you can buy online.
We have something for everyone and every style, from small terracotta pots and ceramic pots to neutral pots and colorful small pots.
Most of the Indoor Cacti are sold in 2″ to 6″ grow pots, so these are the sizes of pots that we are focusing on here. We hope you enjoy this list of small plant pots for cactus.
Small Pots for Cactus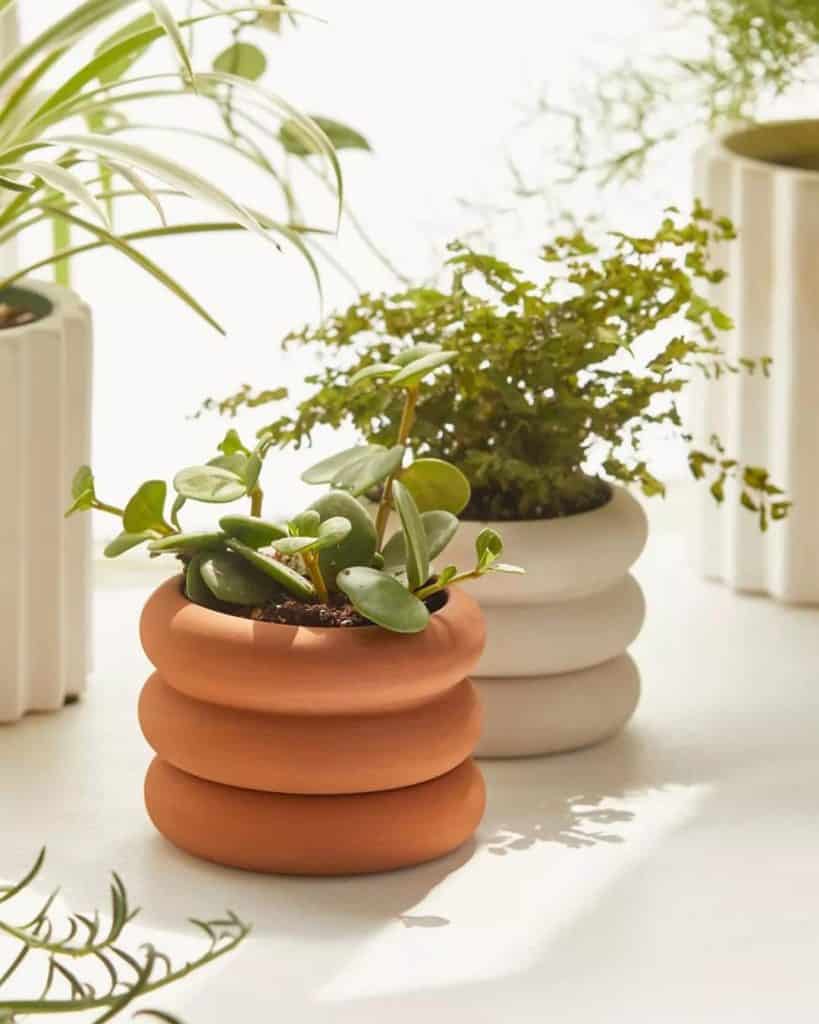 This planter checks all the boxes for a perfect small pot for cactus. It has drainage, comes with a saucer, and is a beautiful terracotta material (which we think looks so good with cacti!). This small pot has a cool design so that the saucer nestles into the pot.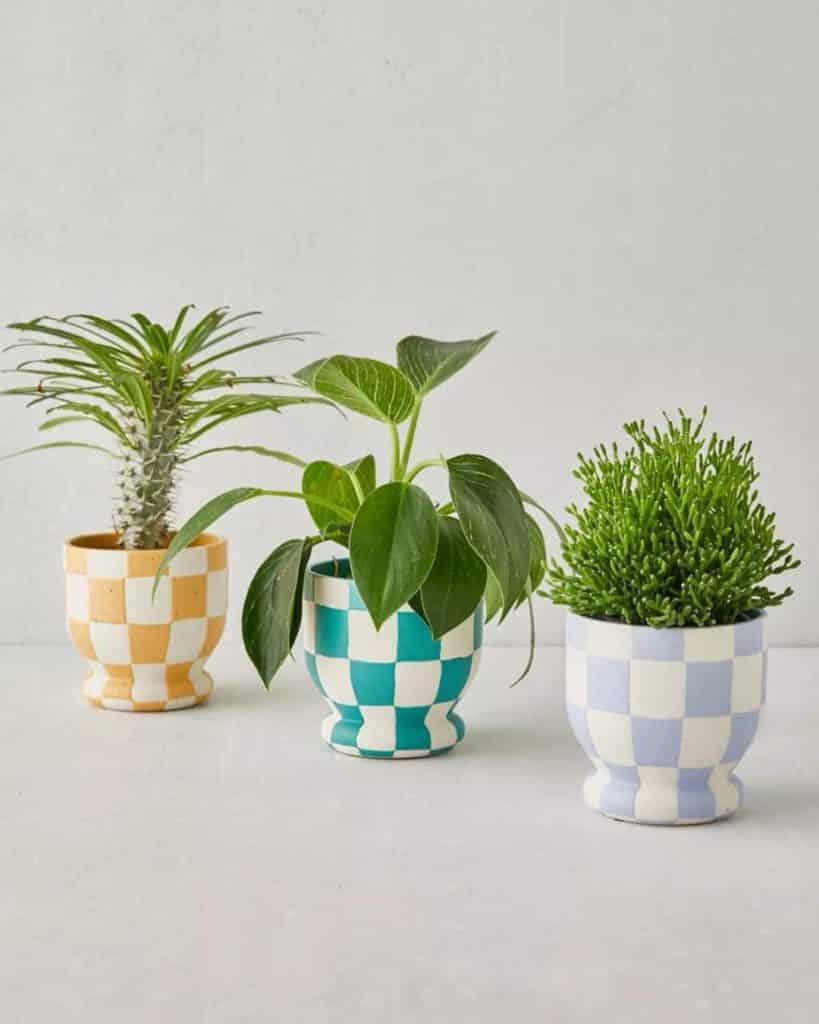 How cute is this colorful checkered pattern? This design will spice up any home office and make it a fun space to work in. Bonus points for the drain hole.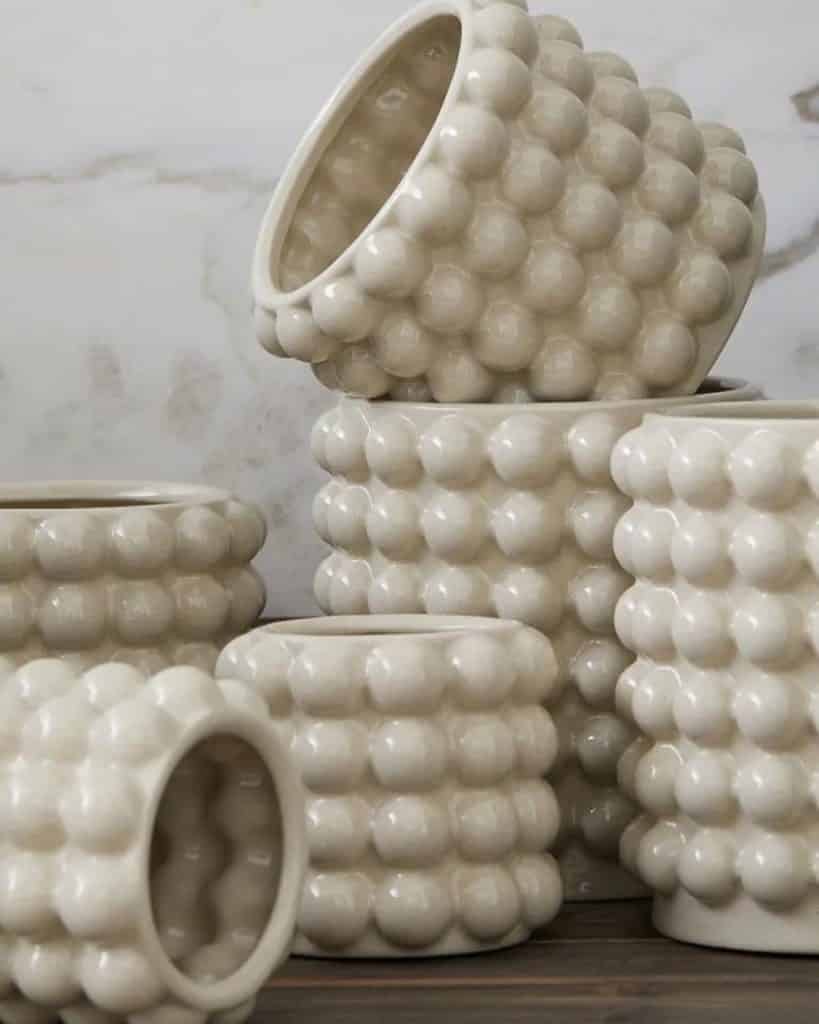 If you love neutrals but still want a fun, funky design, then this small pot is for you. This ceramic pot has a bubble finish in a beautiful bone color.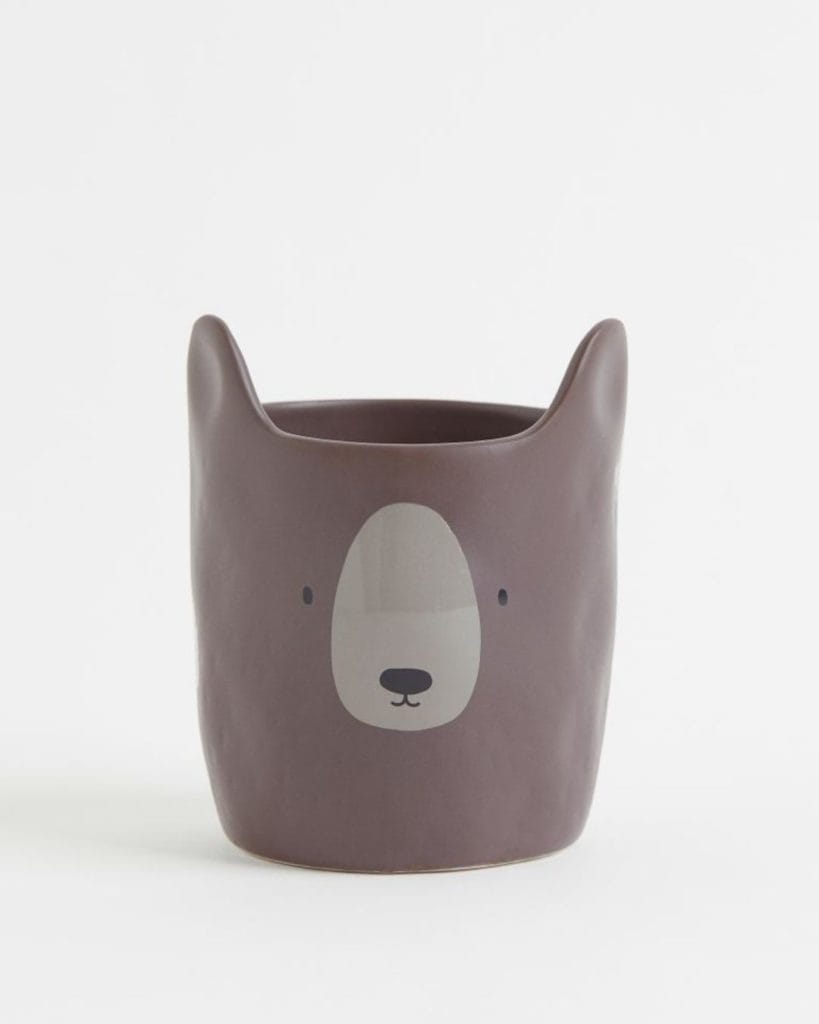 This small porcelain plant pot is bear-y cute! The hand-painted face and ears really bring this animal pot to life. It also comes in white.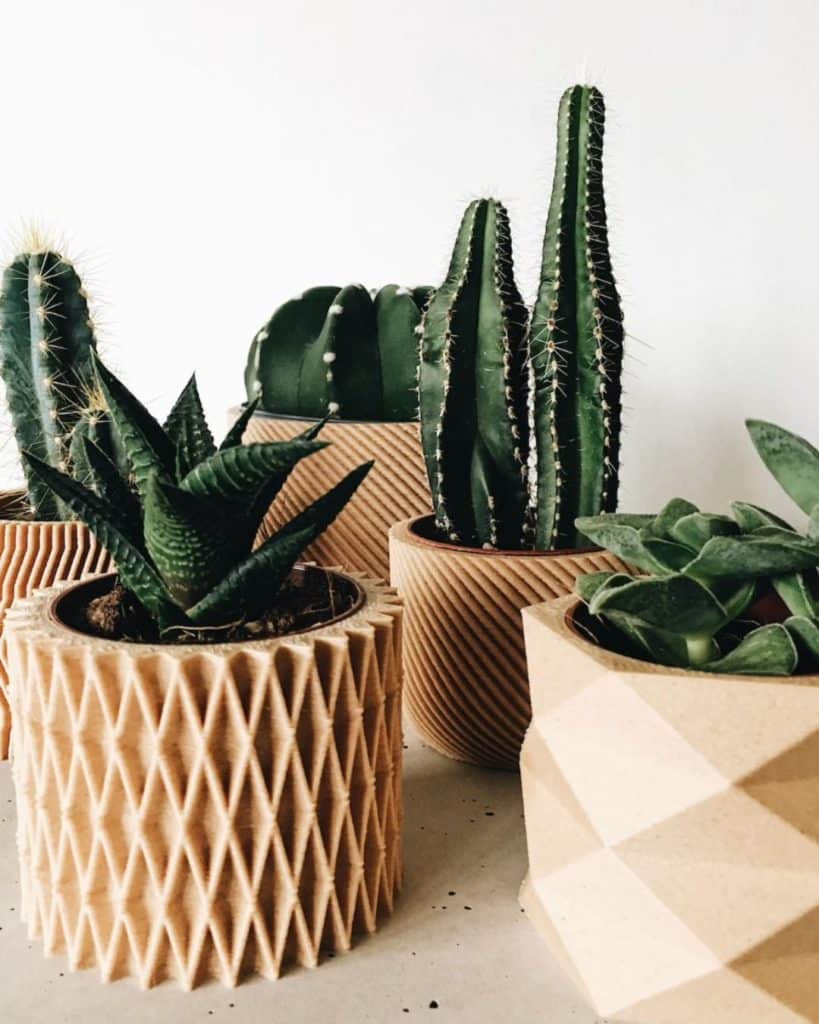 Bring some nature into your home with this set of four geometric small pots for cacti. They're made out of recycled wood and plastic which makes them sustainable and biodegradable. 2 green thumbs up!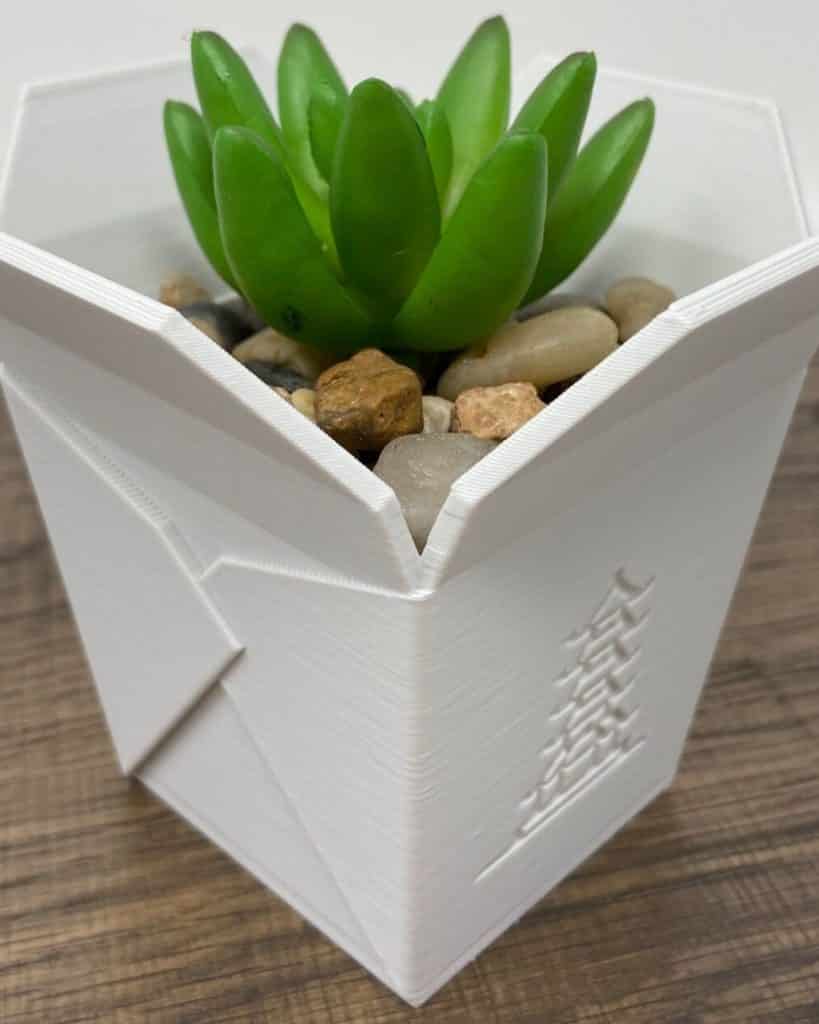 This cactiusplanter is so unique! Show off your love of Chinese takeout with this 3D-printed cactus planter. It's made from plant-based PLA which is compostable. We love that!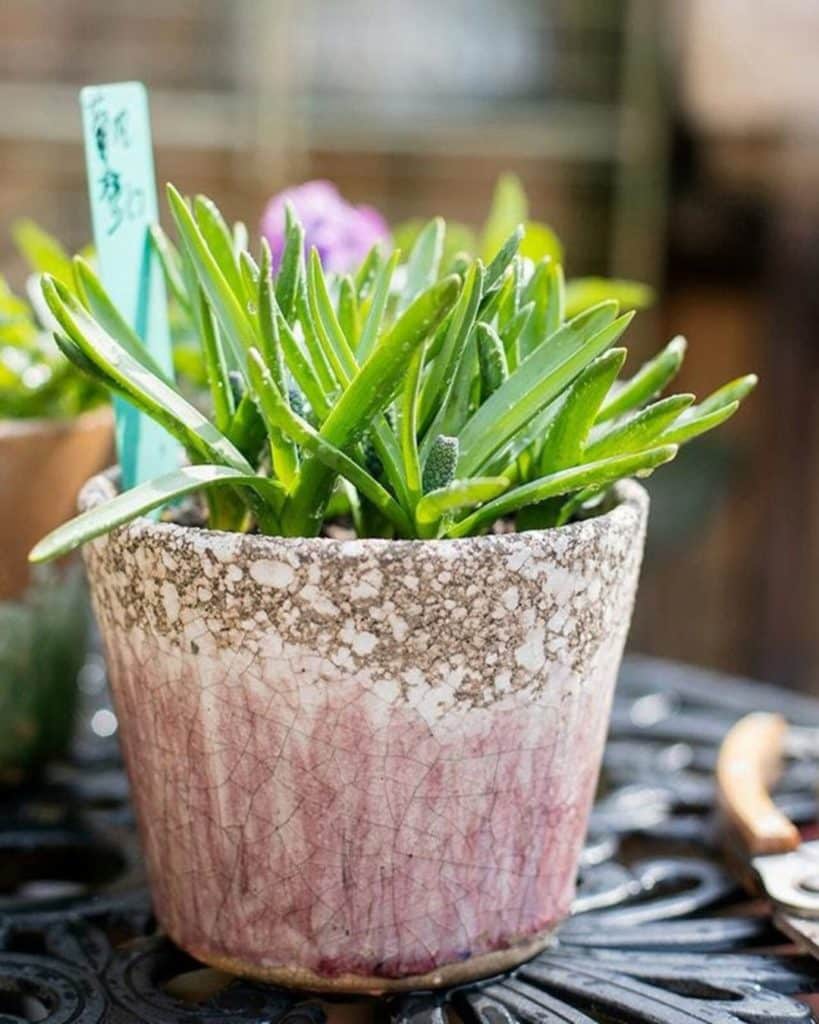 Want to add some color to your space, but still keep it subtle and natural? These handmade terracotta pots are perfect for adding some dimension to your plant collection. Plus they have drainage holes, so they're perfect for cacti. it's also available in other colors.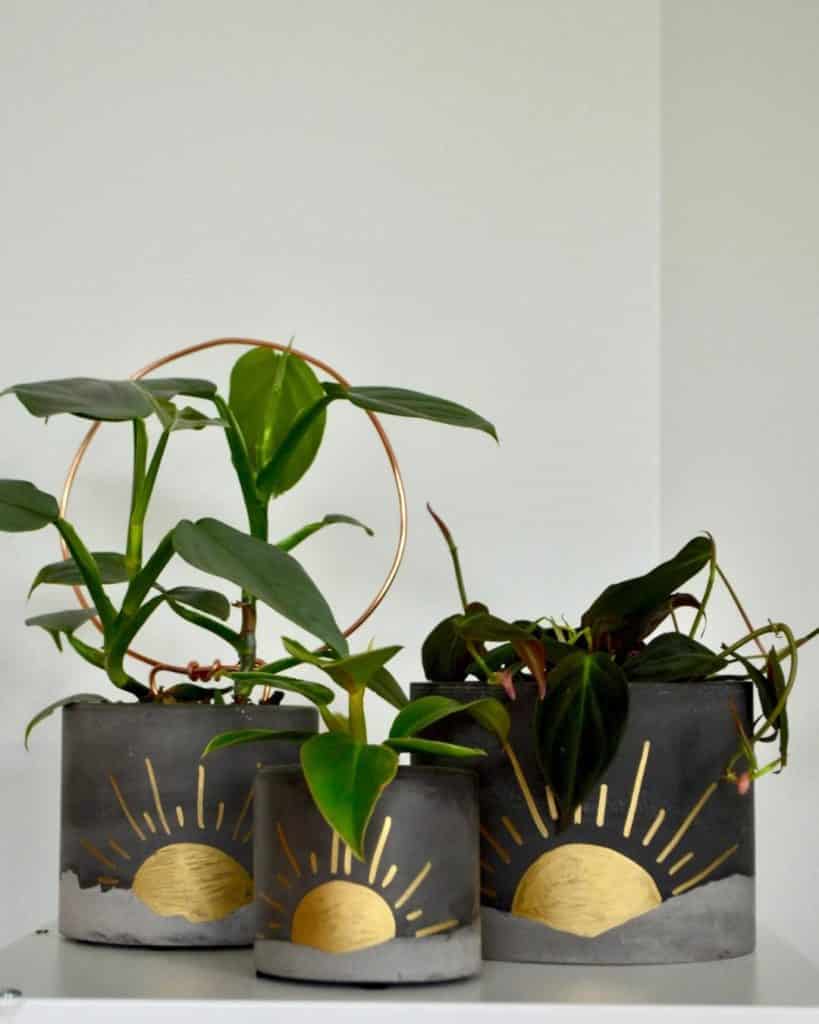 If you're an astrological lover, you'll love this moody sun planter. The hand-painted sun really pops against the charcoal background, making this concrete planter a statement piece. You can choose whether to add a drain hole or not, depending on your preference.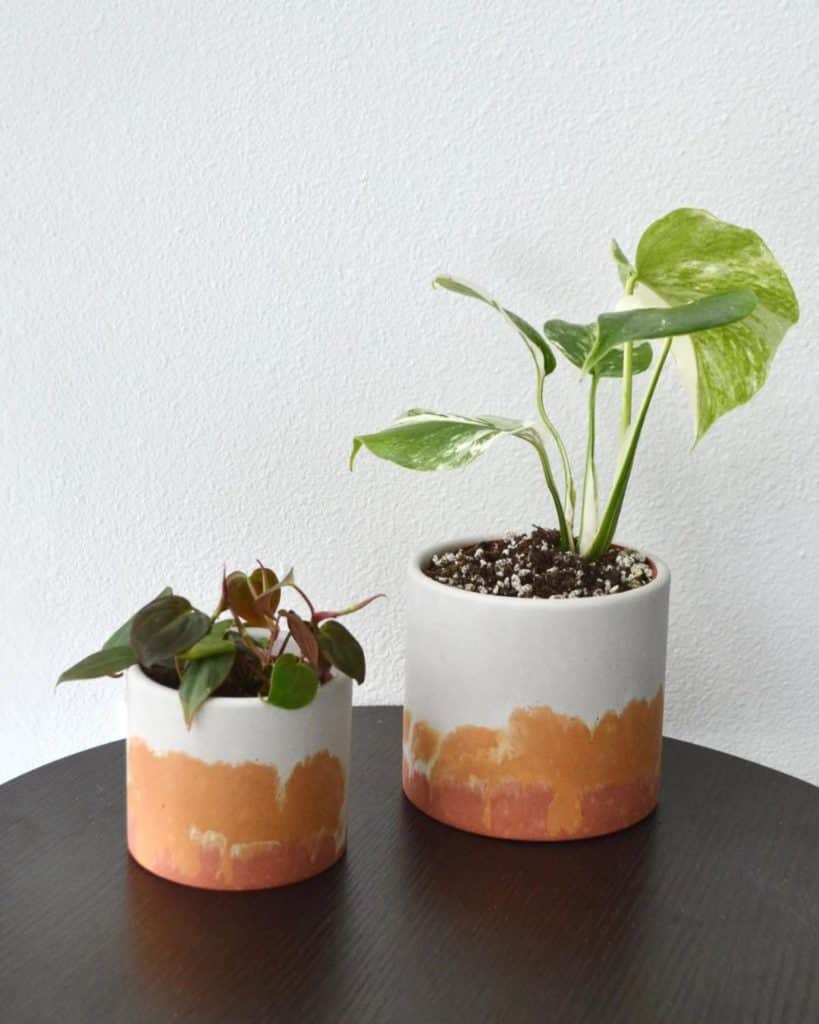 This sunset-inspired pot is perfect for anyone who loves warm tones. Each one is painted by hand so they're each unique in their own way. You have the option to add a drain hole so this pot is very versatile.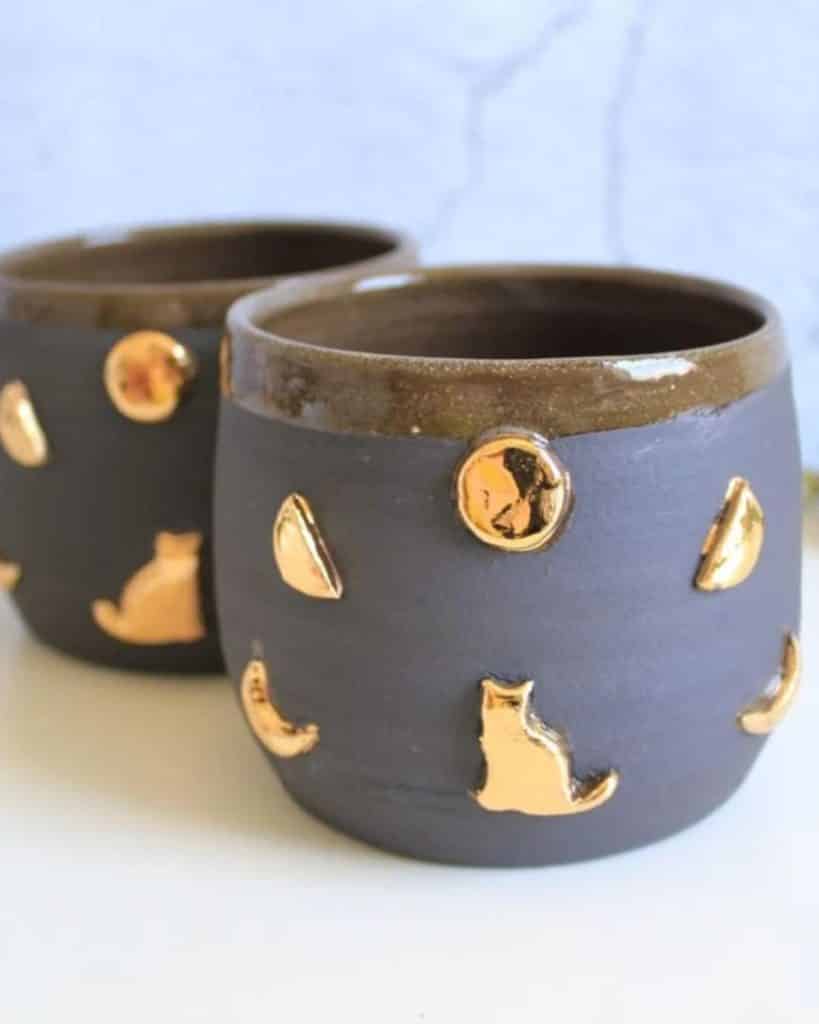 This next pot is for all the cat lovers out there! What makes this pot so special is the hand painted 22k gold moons and cat on it. Nell has a cactus planted in 1 of these pots on a floating shelf in her kitchen. This would also make great Halloween decor!
Love the look of marble? This set of four marbled ceramic cactus pots would look beautiful together on a bookshelf. They come with drainage holes which is always a plus.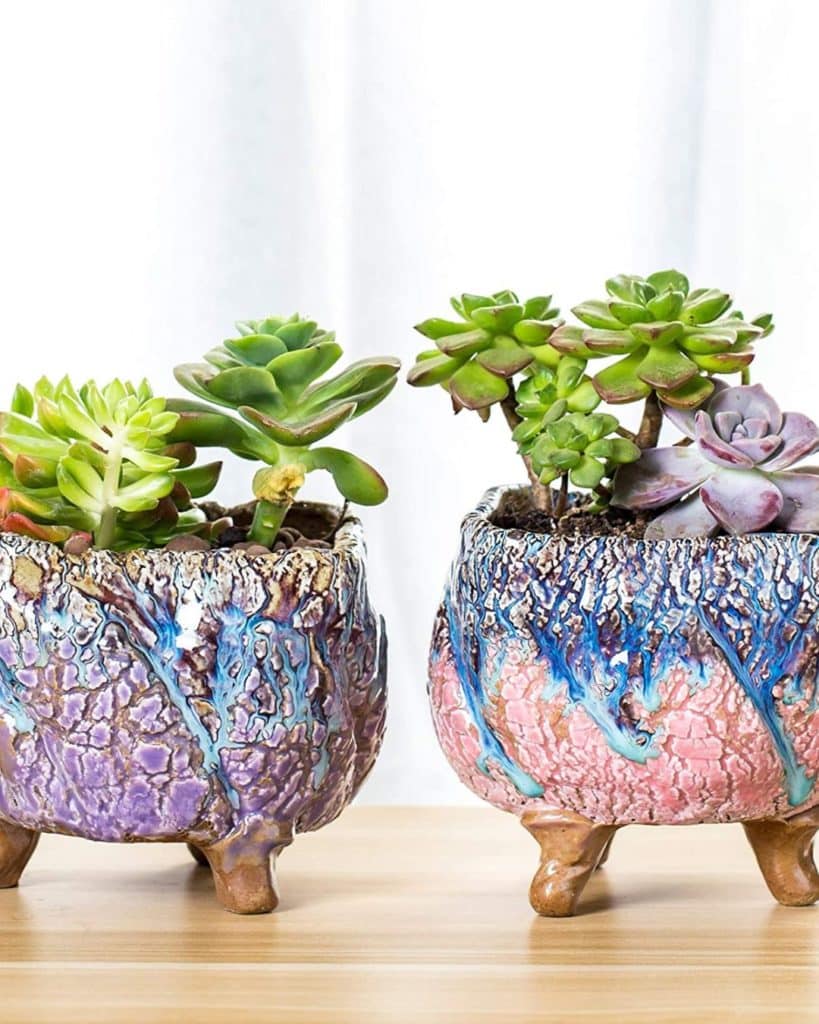 Add some color to your life with these bold cacti pots. They are handmade and feature a natural cracking design, so each one is unique. The drainage hole at the bottom will make sure your cacti stay healthy and happy.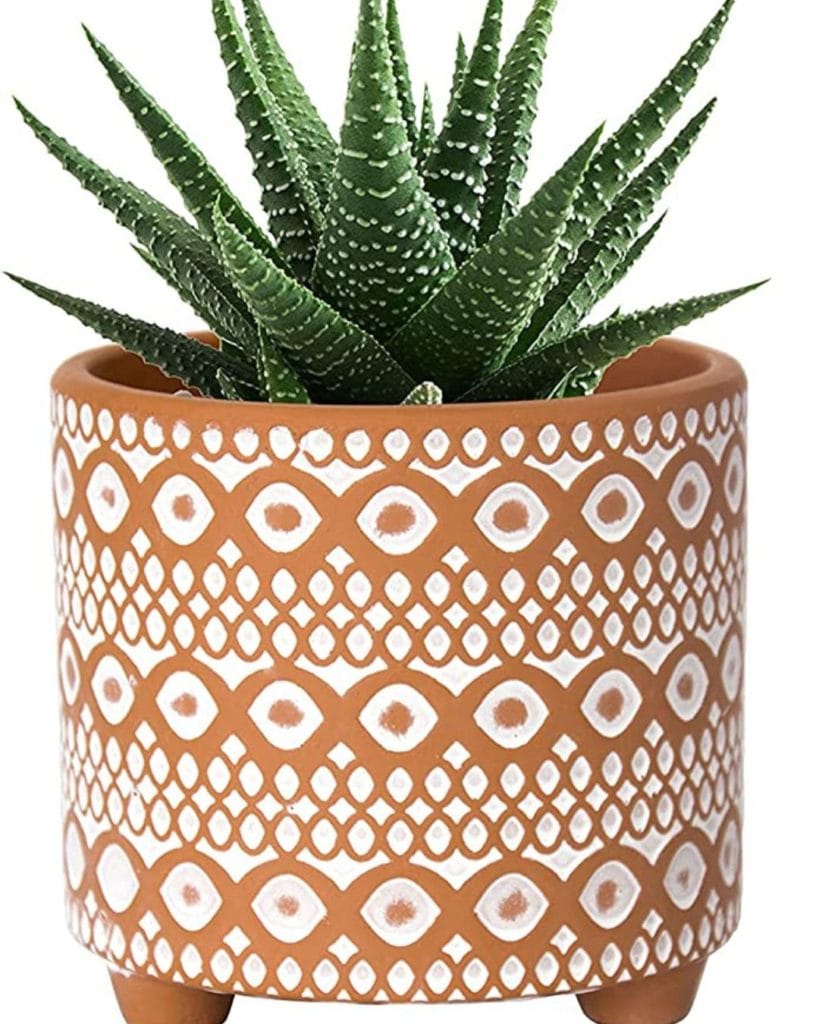 We love this set of modern terracotta pots with drain holes. Terracotta and cacti are a match made in heaven. You can place these throughout the house to tie in a warm color palette. Nell has 2 of these beauties, 1 planted with a succulent and the other with a cactus.
This set of neutral ceramic planters is so sleek and modern. The pots nestle perfectly into their saucers to catch any leftover water that comes out of the drainage hole. Since these pots are so simple, your cacti will really pop against them.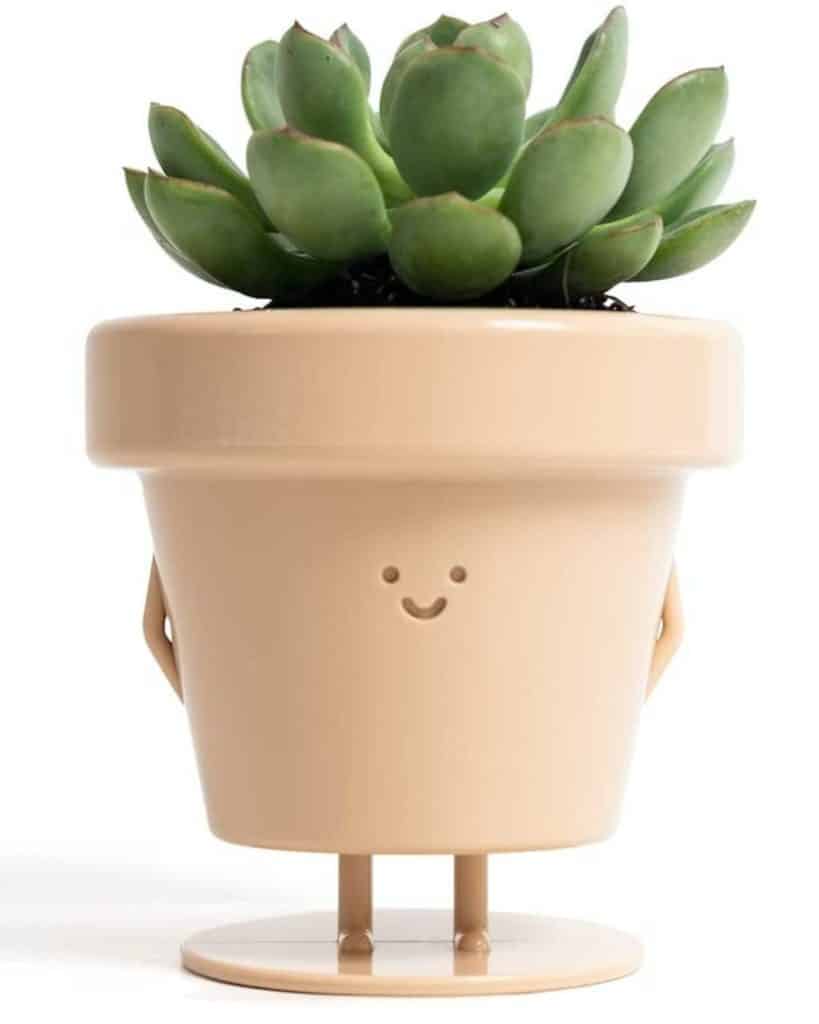 Bring your plants to life with this adorable standing pot. Not only is this pot super cute, but it's also functional with drainage and sustainably made from PLA thermoplastics.
We hope this list of small cactus plant pots has helped you find the perfect pot! If you enjoyed this post, check out our other product/gift guide posts:
CACTUS BOWLS FOR YOUR CACTUS GARDEN10 CLASSIC TERRACOTTA POTS FOR HOUSEPLANTS CLASSIC TERRA COTTA POTS YOU'LL LOVE
FIVE FAVORITES: POTS FOR SUCCULENTS
21 INDOOR HANGING PLANTERS FOR YOUR HOUSEPLANTS
POTS AND PLANTERS: CHOOSE THE ONE THAT FITS YOUR STYLE
TABLETOP PLANTERS: 12 POTS THAT ADD FLAIR TO YOUR HOME DECOR
21 INDOOR SUCCULENT PLANTERS
Happy Gardening,
Nell and Brielle
This post may contain affiliate links. You can read our policies here. Your cost for the products will be no higher but Joy Us garden receives a small commission. Thank you for helping us spread the word & make the world a more beautiful place!
I'm a life-long gardener who still to this day gets giddy at the thought of a trip to one of the local nurseries. Yes, I actually studied landscape and environmental horticulture and the practical experience I have garnered through the years has served me well. Childhood memories of chicken manure "tea" still float through my olfactory senses to this day. I have always been an organic gardener and always will be. From the Earth … To the Earth. I was born and raised in rural, bucolic Litchfield County, Connecticut and now joyfully live a few blocks from the ocean in beautiful Santa Barbara, California.