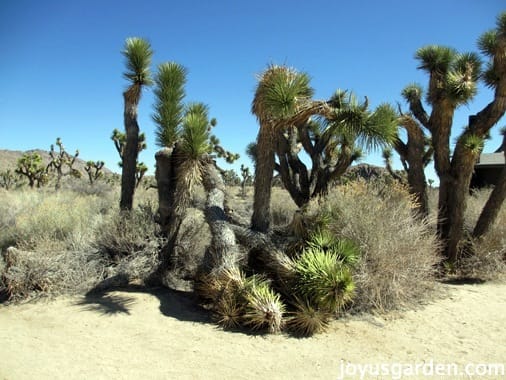 Those wild and wacky, gnarly and spiky Joshua Trees make for one impressive silhouette against the clear blue skies of the Mohave Desert. Lucy and I did a quick research on the park the day before we ventured out from Palm Springs (talk about advance planning!) but couldn't find any exacting information so decided to wing it from snippets we found from a few sources.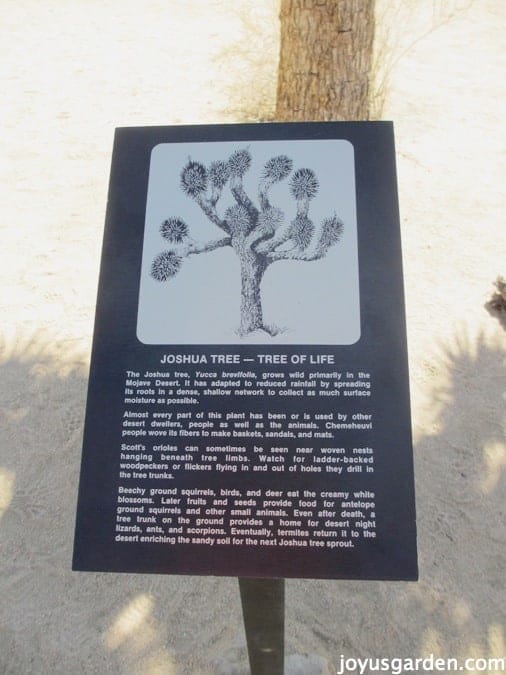 We stopped at the Joshua Tree Visitor Center a couple of miles from the west entrance and that proved to be our best move. The women there were very helpful. We picked up a map and a couple of handouts and off we were to the namesake of that very popular U2 album. Bono named it so after he discovered the Joshua Tree, a member of the Yucca family, had religious meaning.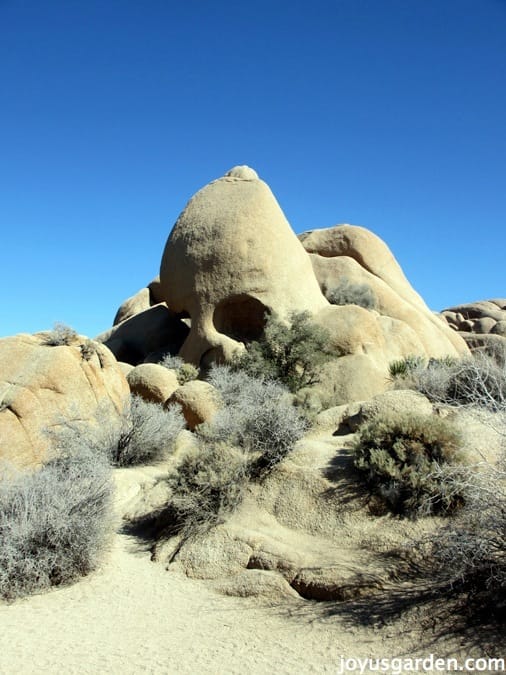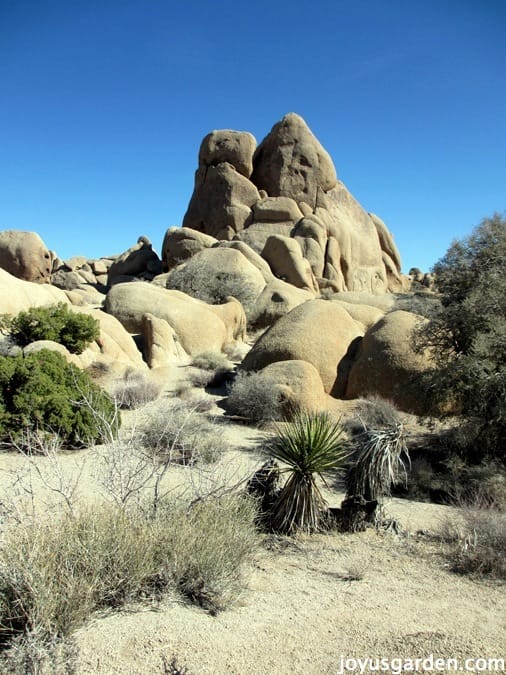 We did 4 separate hikes some of which you'll see in the video, Joshua Tree National Park, at the end. In case you're interested … we did Hidden Valley, Parker Dam, Lost Horse Mine and Skull Rock. We entered the park around 9:30 at the west entrance and exited out at the north around 4:30. The weather in early March couldn't have been better – clear blue skies, sunshine and temps in the mid sixties.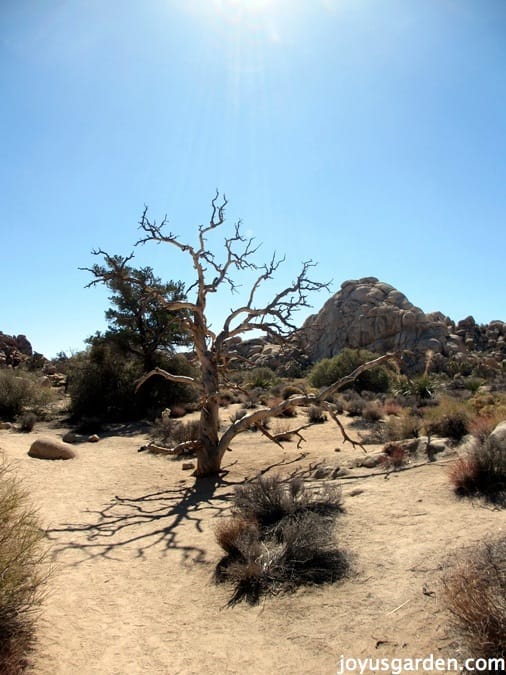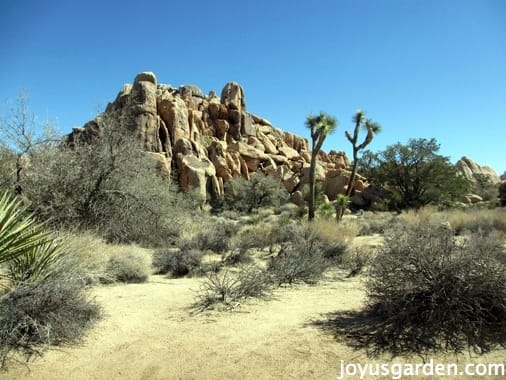 There are about 5 million Joshua Trees in the park all growing in the northwestern corner. The largest one is about 40' but most stand anywhere from 20-30'. Their survival depends on the Yucca Moth for pollination and the relationship is symbiotic. Their large white flowers are beautiful and we saw a few in bloom in the low desert outside the park near Yucca Valley.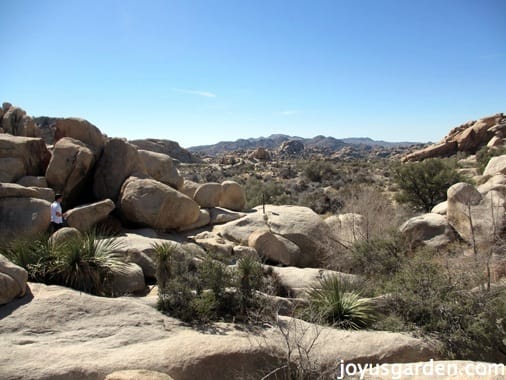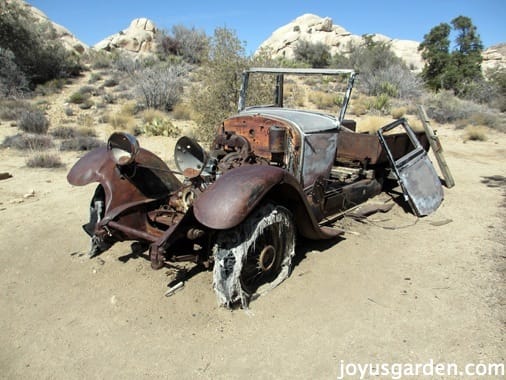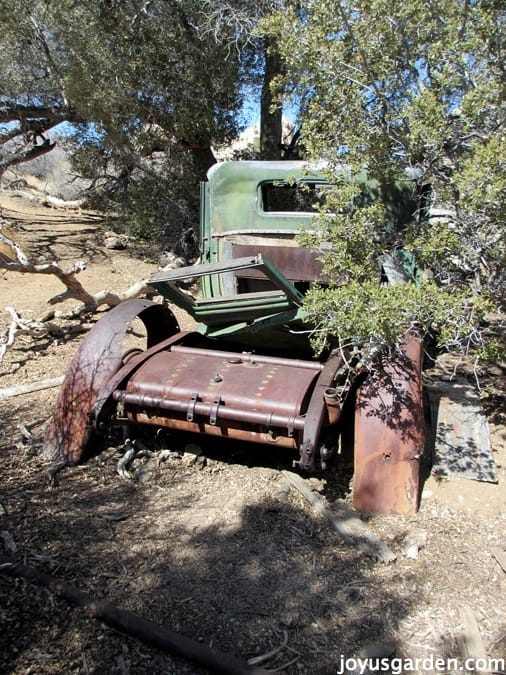 This was taken right off of one of the plaques in the park titled Barren or Beautiful:
"Deserts are not deserted, but teeming with life – insects, amphibians, reptiles, birds, and mammals; algae, fungi, cacti, flowers, shrubs, and trees. All are well adapted to conserve water, cope with temperature extremes, escape predators, and survive the sun, wind, and sometimes torrential rains in this exposed environment. The genius of desert plants and animals for locating and retaining water will amaze, baffle, and surprise you. For desert life, survival is an art."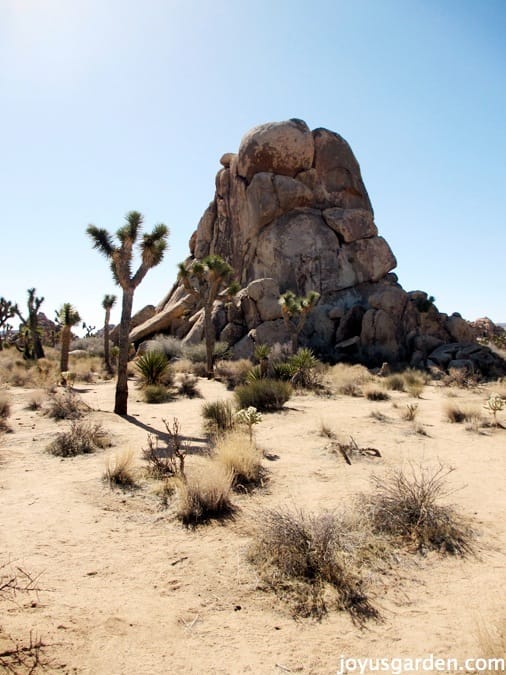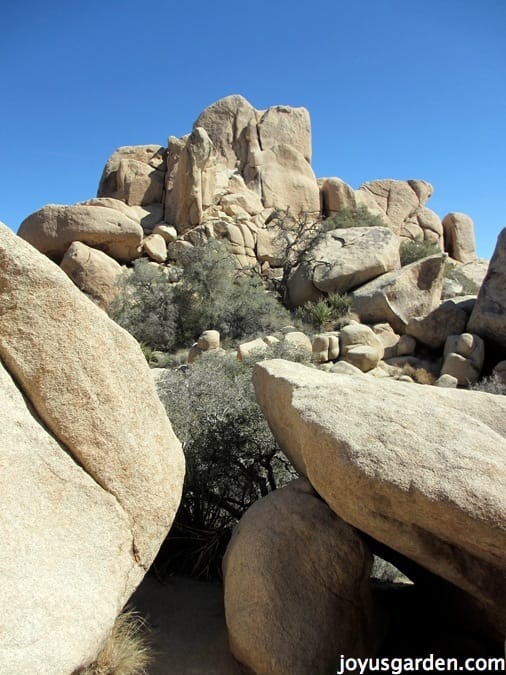 Whether your activity is hiking, biking, rock climbing, camping or simply driving through this park you will never forget this landscape – striking!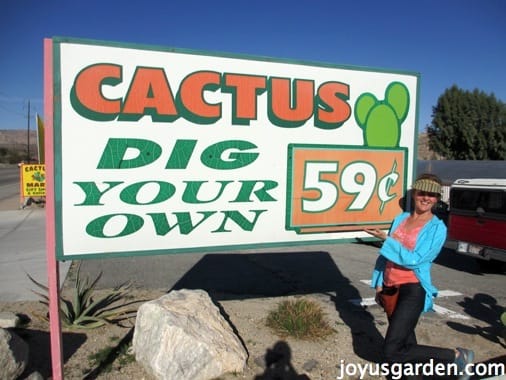 We passed this sign in Morongo Valley & had to stop on the way back – curiosity got the best of me!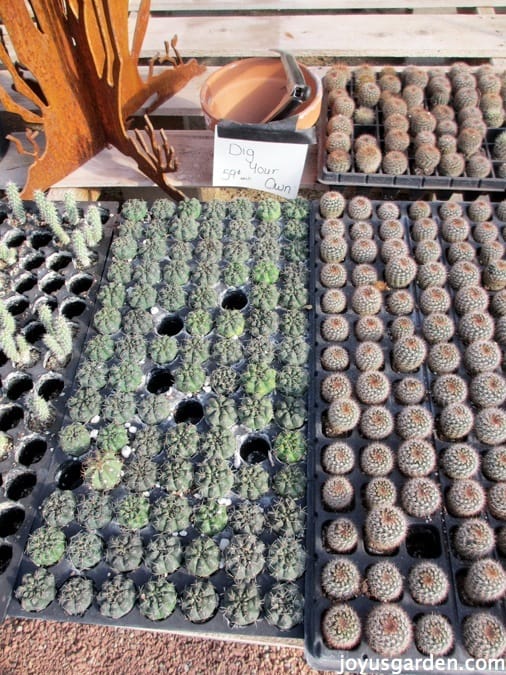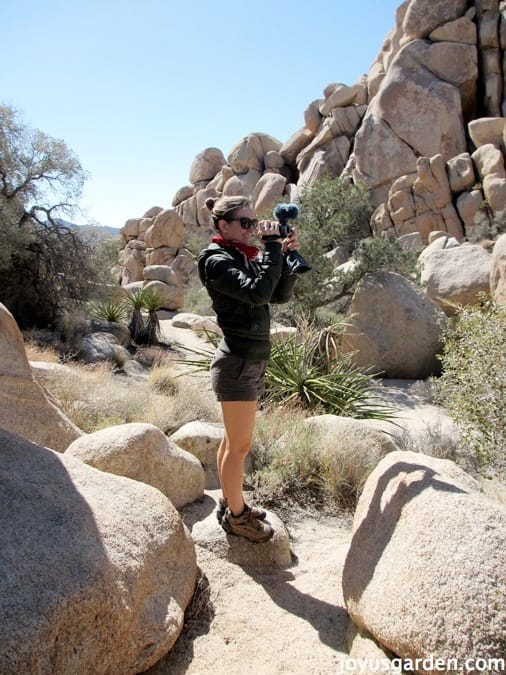 Here's Lucy in Hidden Valley shooting some of the video you'll see below.
Here are a couple of gardens we visited in nearby Palm Springs which you might want to check out too:
A Visit To A Desert Garden
We've since been sent this comprehensive guide to Joshua Tree National Park which you'll find useful
Here's more info for you on Joshua Tree