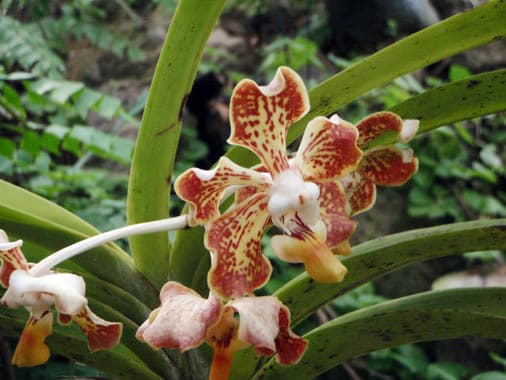 This is a guest post by Mackenzie Kupfer.  Mackenzie's article caught my fancy for three reasons.  I love orchids and if you follow Garden Gluttony, then you know I blog about them often.  I've never been to Fiji so for me, this is a virtual trip.  Lastly, I used to work for Podesta Baldocchi, a very large and well established florist in San Francisco, in the plant rental and event division.  They carried Raymond Burr orchids in the store (did you know that Perry Mason was an orchid enthusiast/grower in Sonoma County, CA?) and meet him and his partner at the PB greenhouses one day.   Nice man, beautiful orchids – this was his home and nursery in the South Seas.
Orchid Inspirations from the Garden of the Sleeping Giant
I'm an outdoorsy sort of girl. I've tended a vegetable garden and flower beds in my yard since I was six. I've always thought of orchids as troublesome and a little flamboyant, requiring gads of houseplant accessories that I have little use for otherwise. But a couple of years ago, I was blessed to visit Fiji on vacation with my husband. Being a horticulture nut, I made it a point to visit the Garden of the Sleeping Giant, the breathtaking orchid garden on the main island, outside of Nadi. What I found there changed my perspective on orchids and on houseplants.
It was a particularly warm day, so my husband was unimpressed by the humid and bumpy cab ride over. He was quickly charmed, however, when we arrived to the extraordinary sights awaiting us.
The lush jungles of Fiji were muggy and beautiful. And then, along the low-lying paths of the Gardens, splashes of extraordinary color.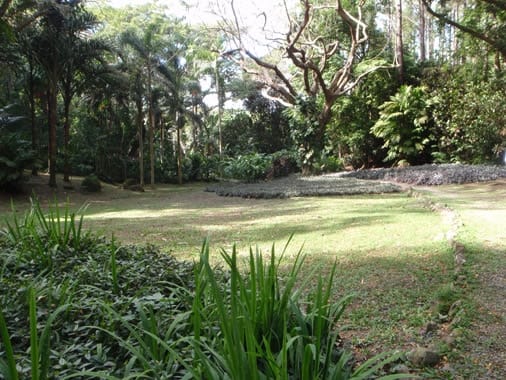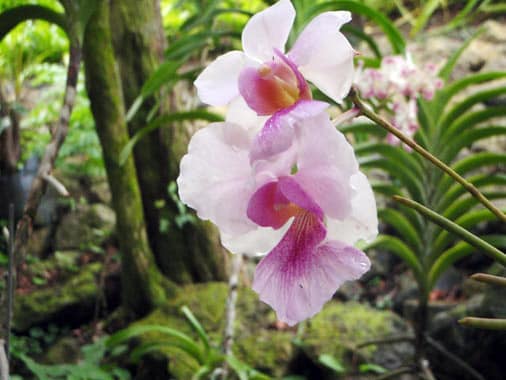 These flowers grew healthy and strong in the rich Fijian soil. Their wild-looking stems are visually fascinating, especially compared to the Garden's manicured grounds.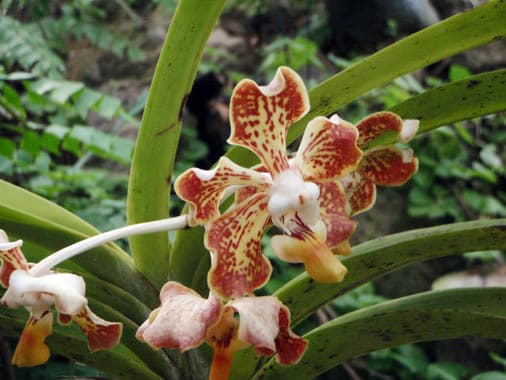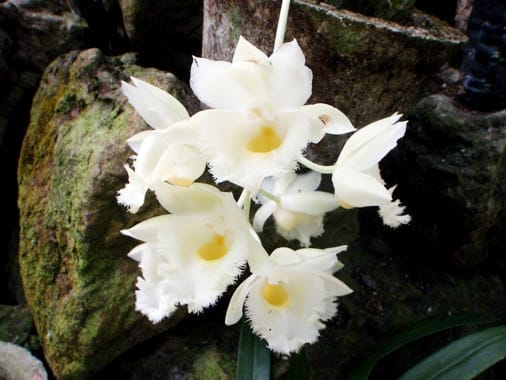 The Garden was established in the late 1970s by Sea God Nurseries, owned by Perry Mason star Raymond Burr and his partner, Robert Benevides. The 60s star had a serious passion for orchids and opened orchid nurseries all over the world. His vacation house is on the grounds, which you can tour for an extra fee, but we chose to spend our time outdoors.
A great deal of the orchids were in pots along the paths. As we explored, we came across their lily pond and several interesting species of jungle flora I had never had the opportunity to grow, myself.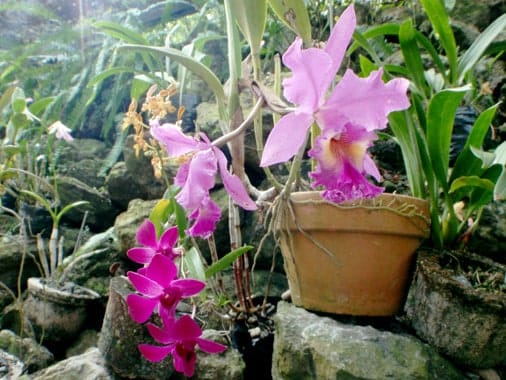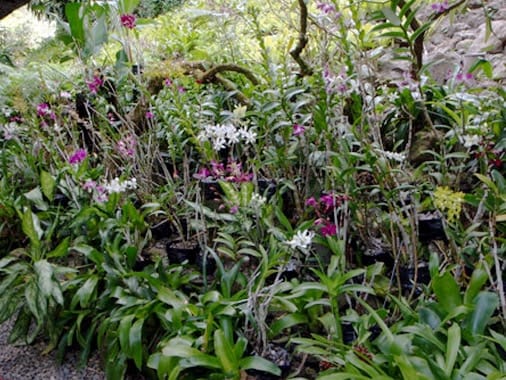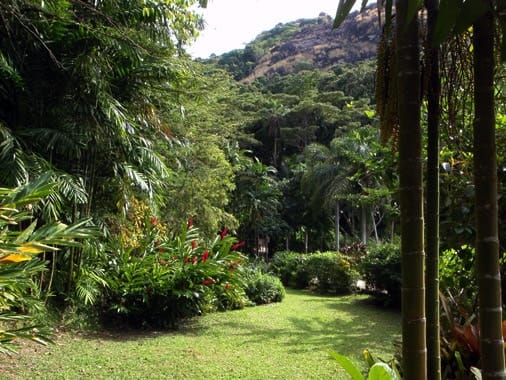 I was won over by the stunning beauty that the orchids displayed. Vibrant, colorful, and heartbreakingly elegant, I was able to overlook their finicky nature when I saw them in this haven. Suddenly, having an orchid in my home seemed less like a hassle and more like a privilege.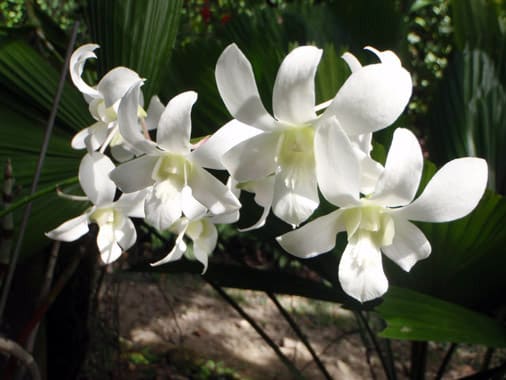 Mackenzie Kupfer is a freelance writer, outdoor gardener, and student of horticultural history. She is an aspiring world traveler and is slowly building her orchid collection.
If you are an orchid lover you can check out this other posts:
A Bounty of Beautiful Cymbidium Orchids
Phalaenopsis & Miltoniopsis Orchids
Let Us Inspire You. Just Sign Up For Our Free Newsletter And You'll Get:
*  Tips you can use in the garden
*   Ideas for crafting and DIY
*   Promotions on our merchandise