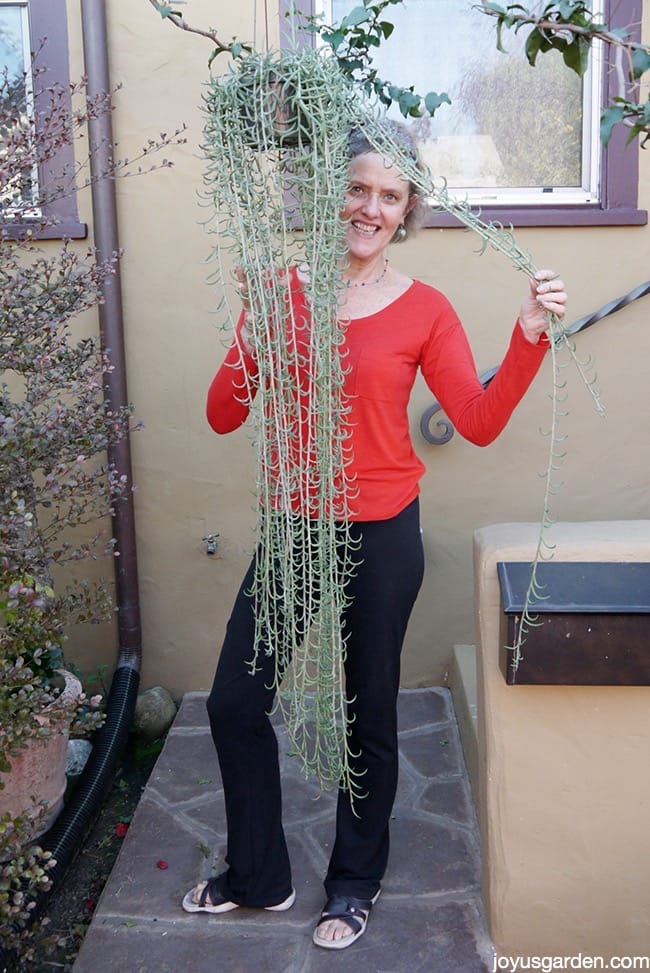 You Can Now Get Your Grey Fishhooks Here!
I have this Fishhooks Senecio growing in my garden here in Santa Barbara, CA but they also make great houseplants (that is if you have enough light!).  And talk about a trailing plant – this one takes the cake!
Many of you may have a hard time finding the Grey Fishhooks Senecio (aka Fishhooks Plant or String Of Fishhooks) plants or cuttings.  Here's the good news: I've partnered with a local grower so the cuttings will come direct from the plants & will be taken on an "as ordered" basis to ensure freshness & the best quality possible.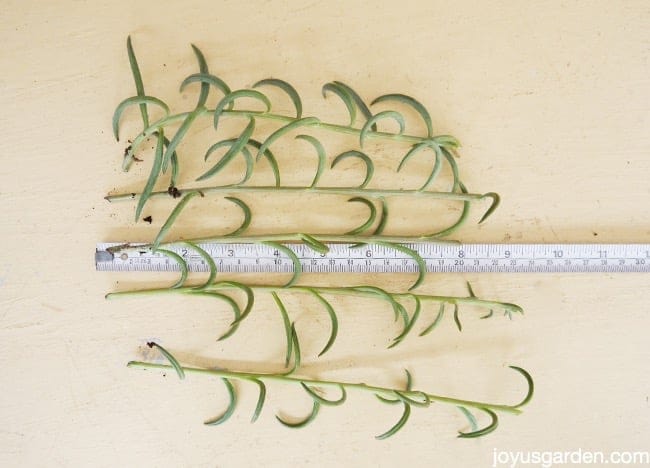 What you will receive: 5  long healthy Grey Fishhooks cuttings which are at least 6 – 10″ in length.   By the time you receive them, you can plant them.
Cost: $10.49, shipping & handling included.
YOU CAN BUY THEM HERE
After you receive the Grey Fishhooks Senecio cuttings, please make sure to open the envelope within 24 hours as they need light and air.
Shipping is to the USA only.
I love the String Of Fishhooks (whose botanic name is Senecio radicans) & want to spread the love. It's very easy to plant them – all you need is a 4″ or 6″ pot filled with succulent mix or potting soil.  Plant with the hooks going up. Be sure to watch the video below because I show you how to plant your cuttings & water them.  And, you'll love that this plant grows at a moderate to fast rate.
I done a post and video for you about caring for Fishhooks Senecio – you'll see how really easy they are to grow.
Enjoy this oh so unusual, wild & wacky plant with the long trails which is sure to become a conversation piece in your home!
Happy Gardening,