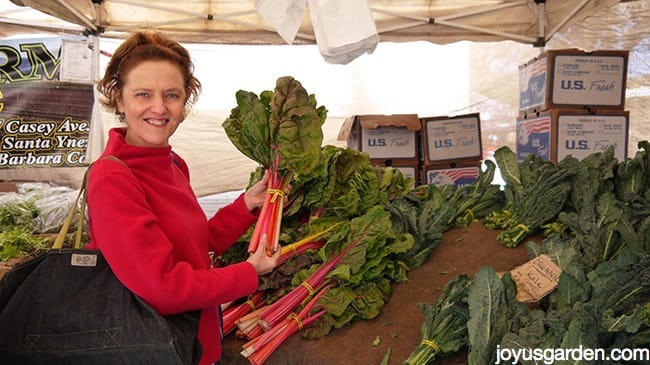 I've been a vegetarian for 42 years now. Egads, that's a long time! The majority of what I eat now is plant based, fresh and organic. Lucky for me, I live in Santa Barbara which is a big agricultural region with rich farmlands surrounding it. Our farmers market is on year round and you can find it 6 days a week within a 10 minute drive.
The diversity of the produce is impressive with most of it being picked the day of or day before the market. In the video below, I take you around with me and show what's available in late winter. This time of year is great because the winter squashes are still available but tomatoes are starting to make their appearances.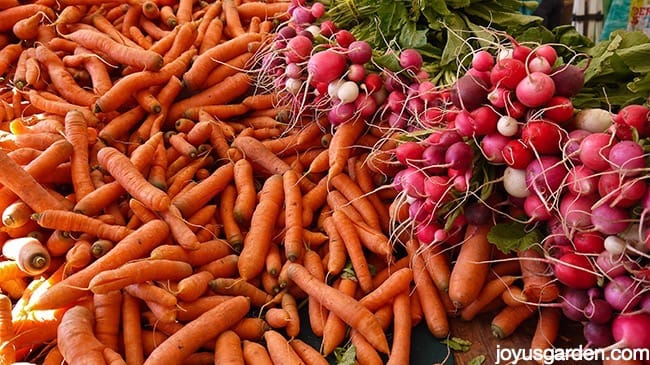 On Tuesday afternoons the farmers set up their booths on State Street. This is the known as the "happy hour market" because it fronts a multitude of bars and restaurants. Beets and beer, wine and watercress, martinis and melon … you get the idea. The market that I take you to in the video is the one on Saturday mornings. It's a bigger market; more farmers, more people, more yummy stuff to buy.
Come along with me & check out the Santa Barbara Farmers Market:
The farmers market is part of my weekly routine and I go to it twice a week. The farmers are always happy to yack it up, if it's not too busy. And I just like knowing where my food comes from. A girl can never have too much kale or too many avocados after all!