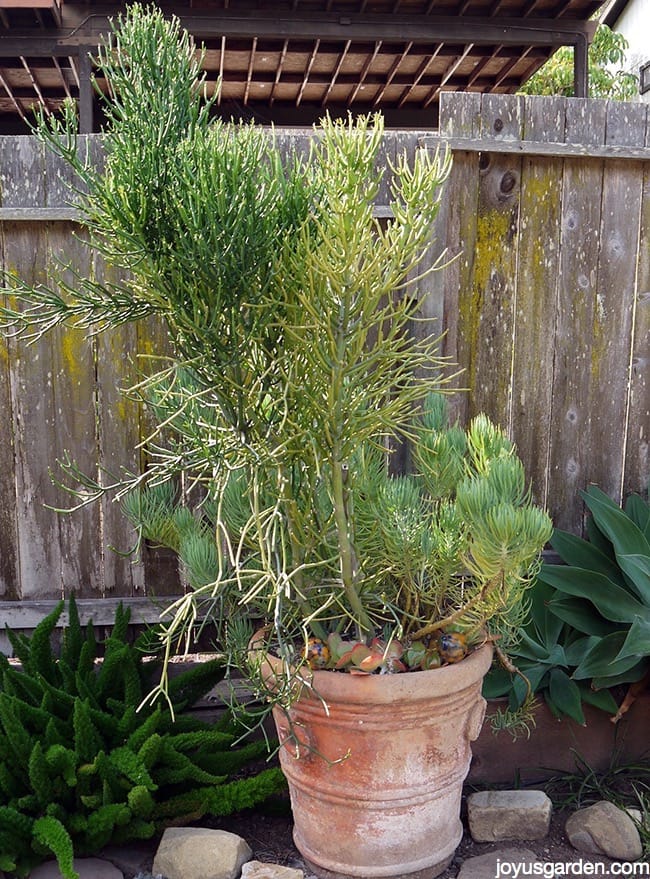 It's time to do a little thinning out which means I have more succulent cuttings to sell: direct from my organic garden to you.
Oh goodness gracious, my Pencil Cactus (Euphorbia tirucalli) is getting so dense that I can't see through it anymore.  I love this plant but it's time to get out the trusty, well seasoned Felcos and have at it.  I'll be moving from Santa Barbara next year and won't be taking the ginormous estate pot which holds this delightful 8′, multi-stemmed succulent – it's just too big to take in a moving van not to mention the fact that the movers can't take it over the Arizona state line.  Not to worry because I'll be taking a big ole cutting of Pencil Cactus to my new home.  In the meantime, thinning needs to be done so on to it!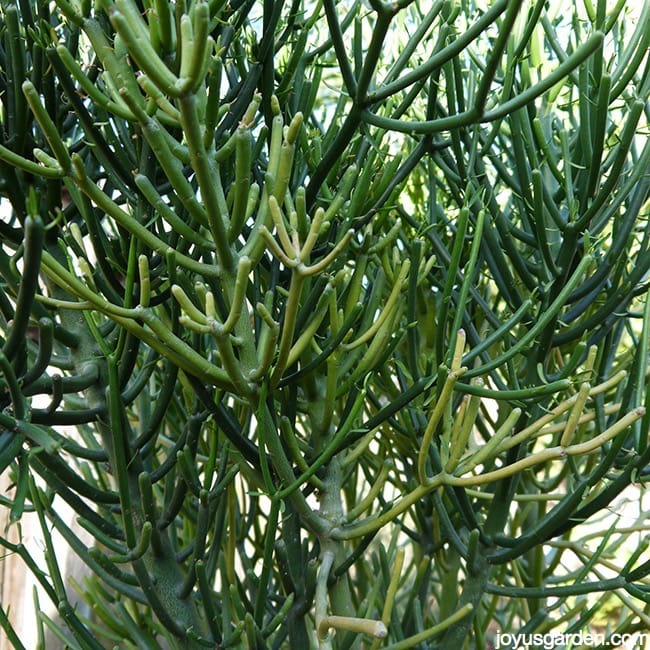 You can see how crazy dense my Pencil Cactus is – egads!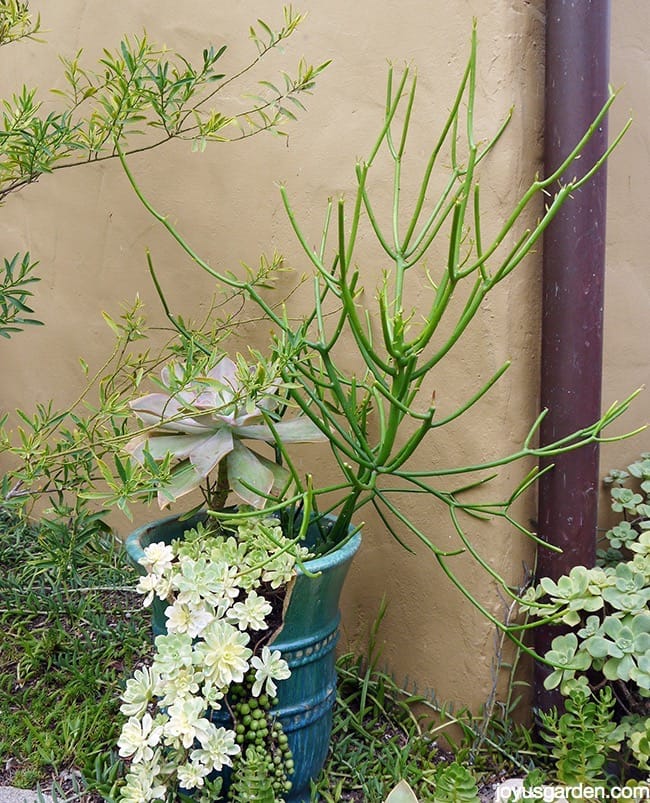 The Pencil Cactus in this pot was once a baby cutting from the plant shown above in my back yard.  It's grown quite a bit & is getting a beautiful branching structure.
And then there's my crazy, wacky Narrow Leaf Chalksticks (Senecio cylindricus) which really needs a round of  reining in every now and then.  I bought it as a 4″ plant and now it's the size of a small shrub. In my front yard, this succulent has grown to 2-3′ tall by 6′ wide and the time has come to contain it once again.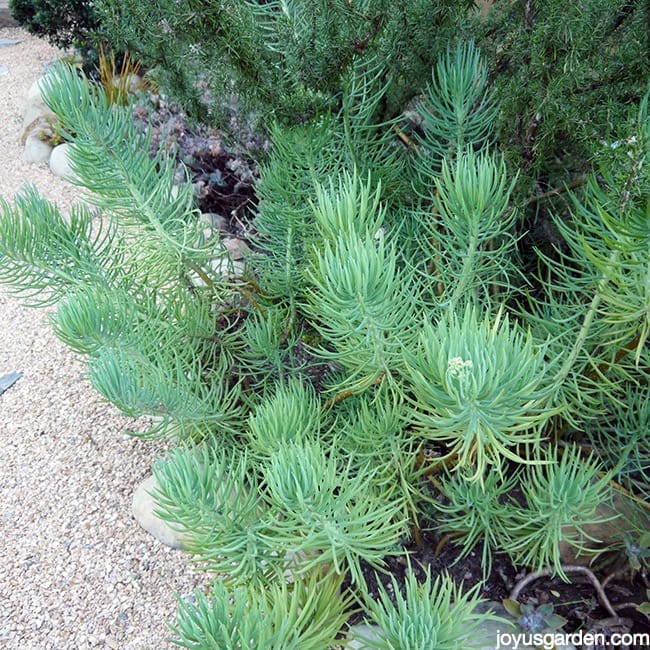 This Narrow Leaf Chalksticks is growing up through my Rosemary.  The rosemary is another story – it's 7′ tall by 9′ wide!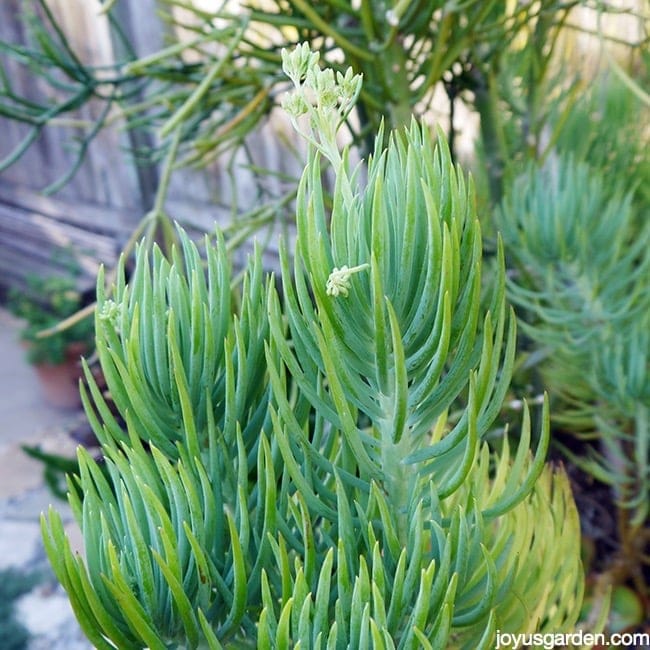 It's coming into flower right now & even though the tiny white blooms are fairly insignificant, they're nice to see.
I've done a short video for you on how to plant those cuttings:
Happy gardening,

Moving time has come! We are not selling these cuttings anymore…
This post may contain affiliate links. You can read our policies here. Your cost for the products will be no higher but Joy Us garden receives a small commission. Thank you for helping us spread the word & make the world a more beautiful place!