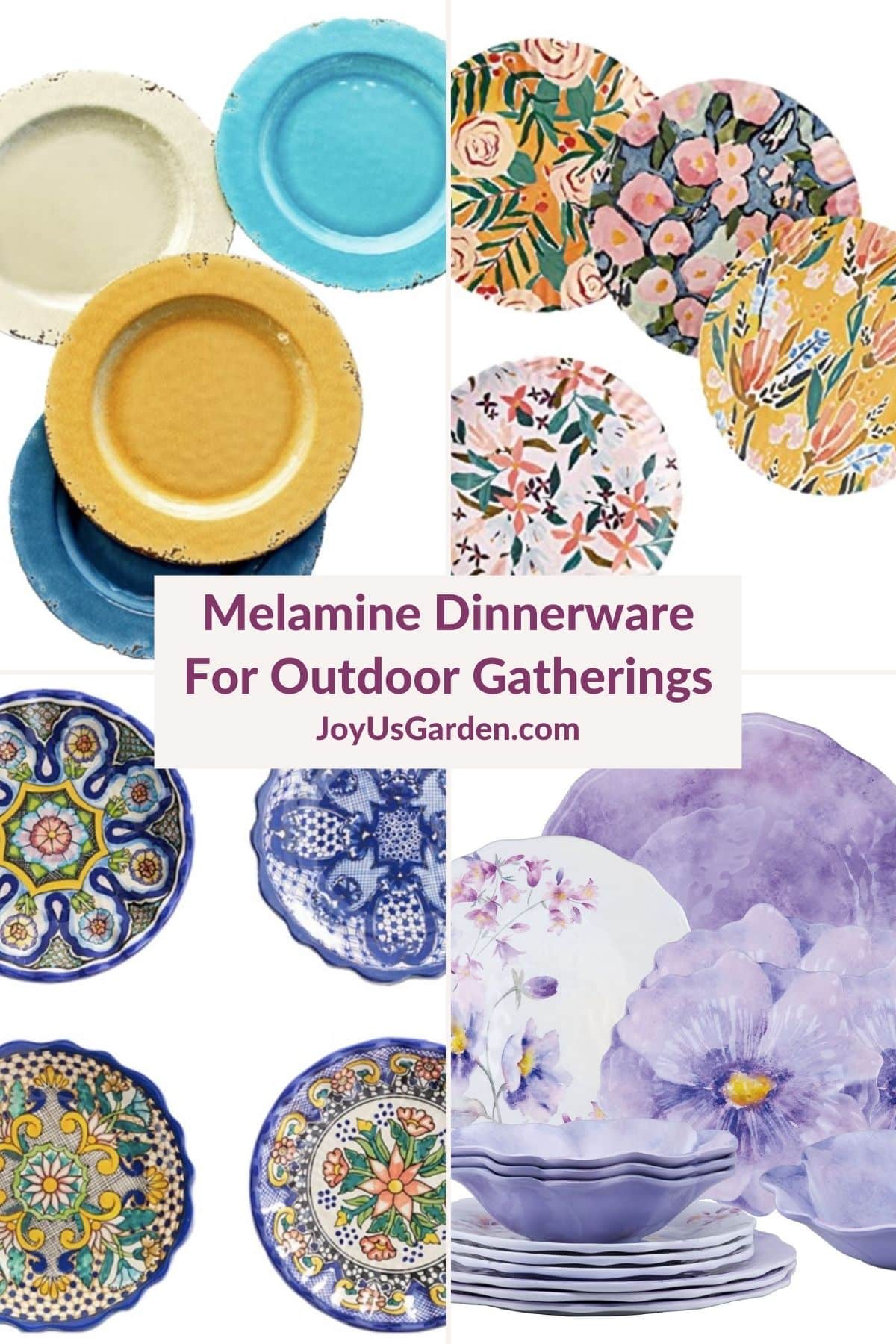 Did someone say "garden party"? Yes indeed, it's time to fire up the barbecue and grab your melamine dinnerware to host your outdoor gatherings. One of my favorite things as the weather warms and the days become longer is that I get to use my garden and patio area as another room for outdoor gatherings and melamine dinnerware sure comes in handy.
Whether I'm having a meal on my own or entertaining friends I like having non-breakable dishware that makes the food pop and adds charm to the moment.  Why not turn every meal into a special occasion I say?  
Eating outside is similar to picnicking in that it usually means a lot of carrying back and forth. That's why I prefer melamine plates instead of china, ceramic or glass for outdoor entertaining. They weigh a lot less and no chances for breakage scores a home run in my book. A big added plus: it's a much more sustainable option than throwaway plates.
These days there is a great selection of fun, durable, attractive, and classy melamine plates and dish sets. Please note: to make these beauties last for several seasons you should avoid using silverware with them, melamine pairs best with plastic ware.
Below you'll see some of the melamine plates I fell in love with, I have organized them by design.  Some of them are full sets and some only plates – mix and match as you please!
Note: This post was originally published on 4/16/16. It was updated on 5/15/2022.
Talavera Style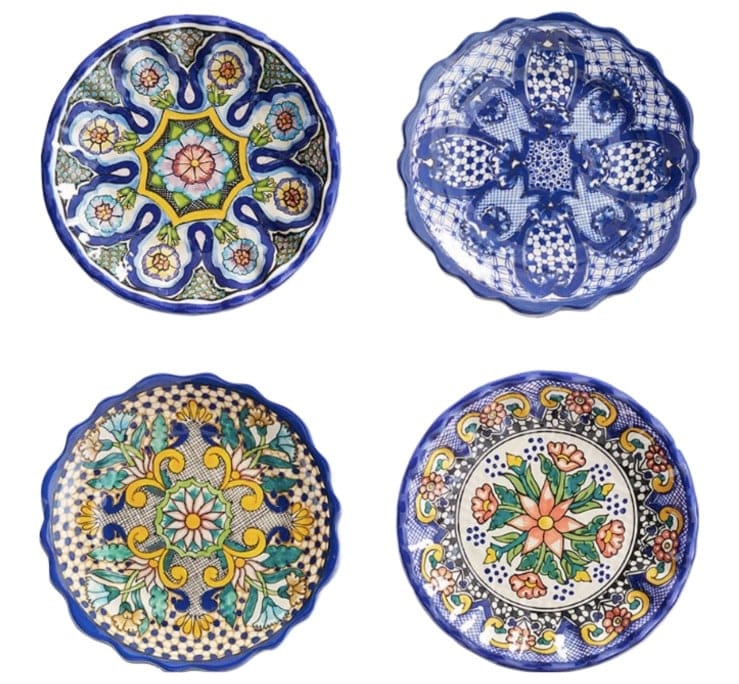 With its intricate patterns, bright colors, and fun shapes, these 4 melamine plates are a nod to authentic hand-painted earthenware. Plus, they are dishwasher safe.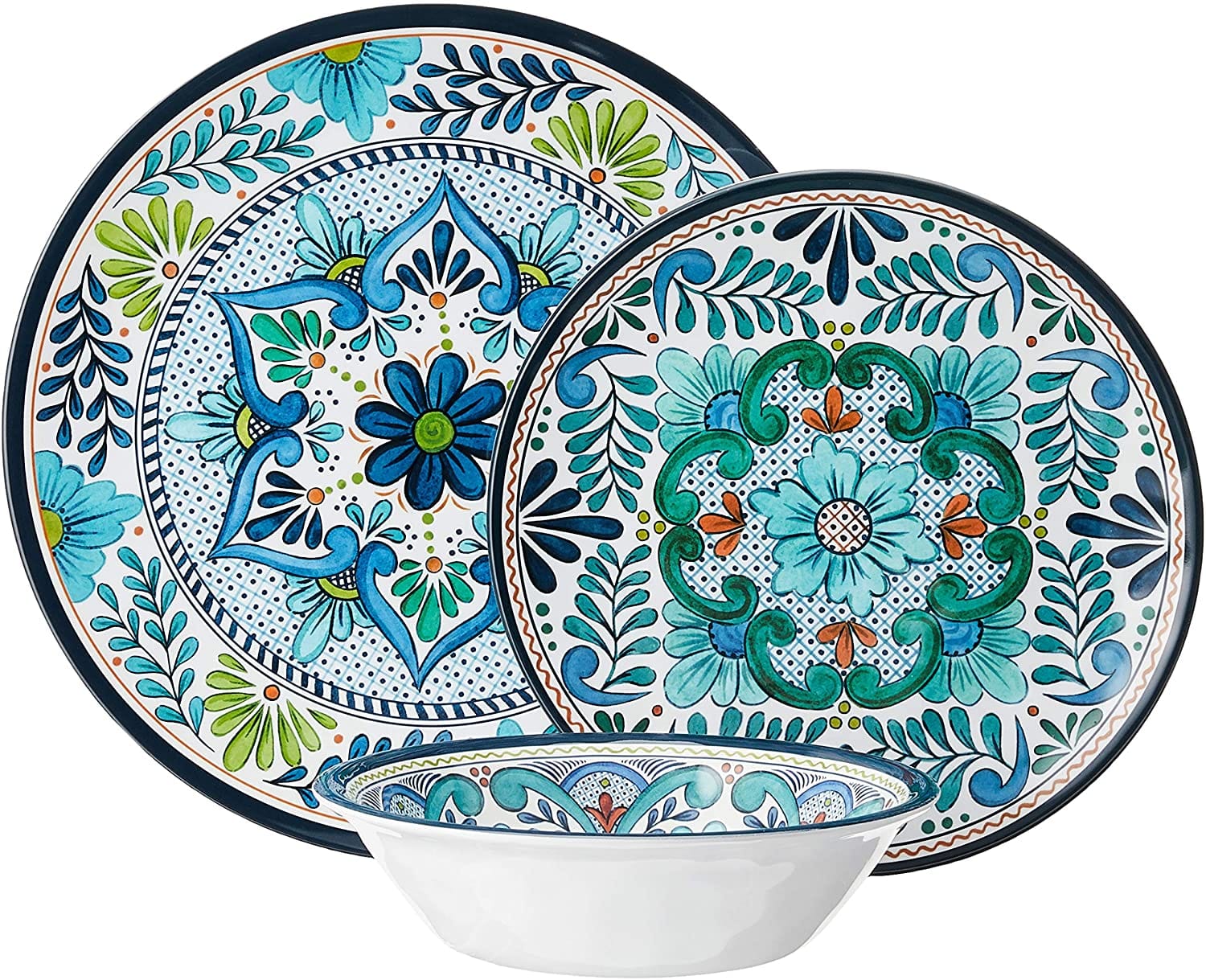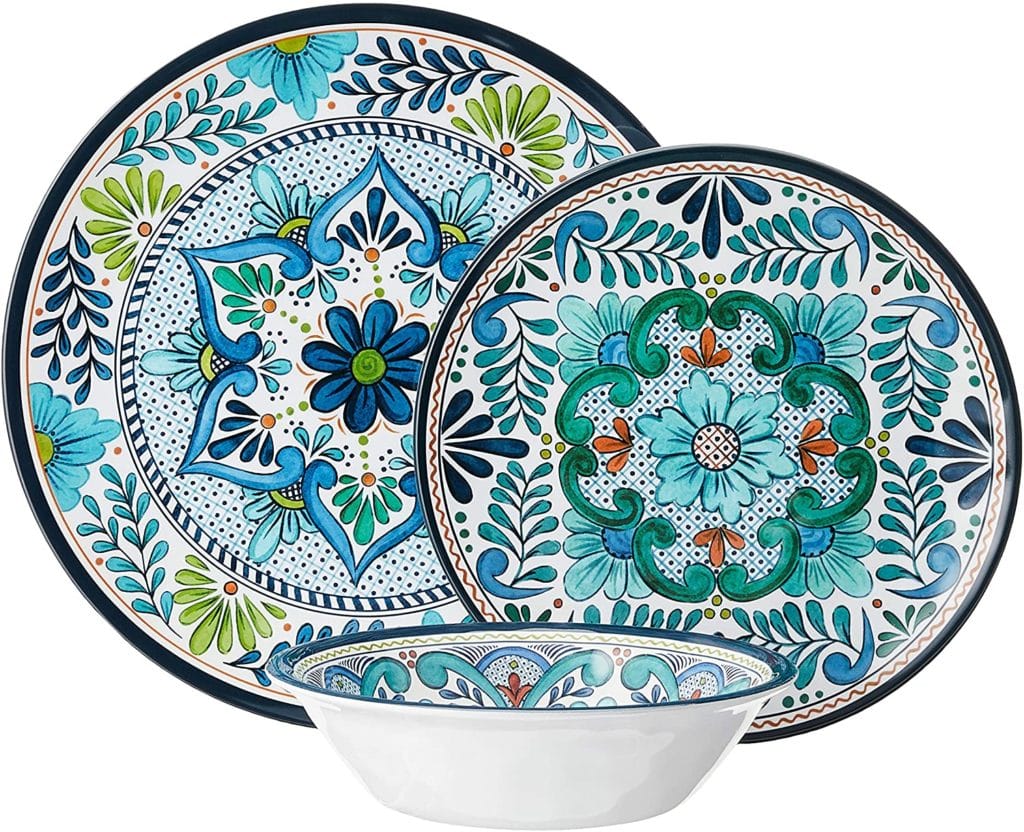 This 12-piece melamine dinnerware set, service for 4, is the perfect way to dress up your table. The festive dinner plates, are versatile enough to meet both casual and formal hosting needs.
Rustic Style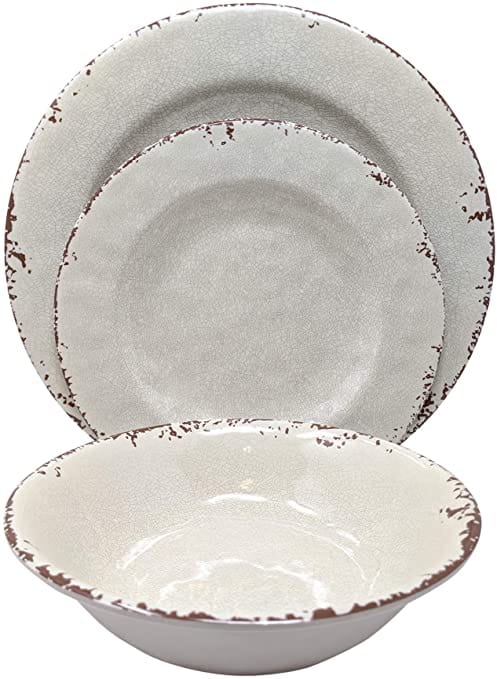 This 12-piece melamine set is chip and break resistant, it's incredibly durable and versatile for any event. The rustic design would be perfect to pack on a camping or outdoorsy vacation trip.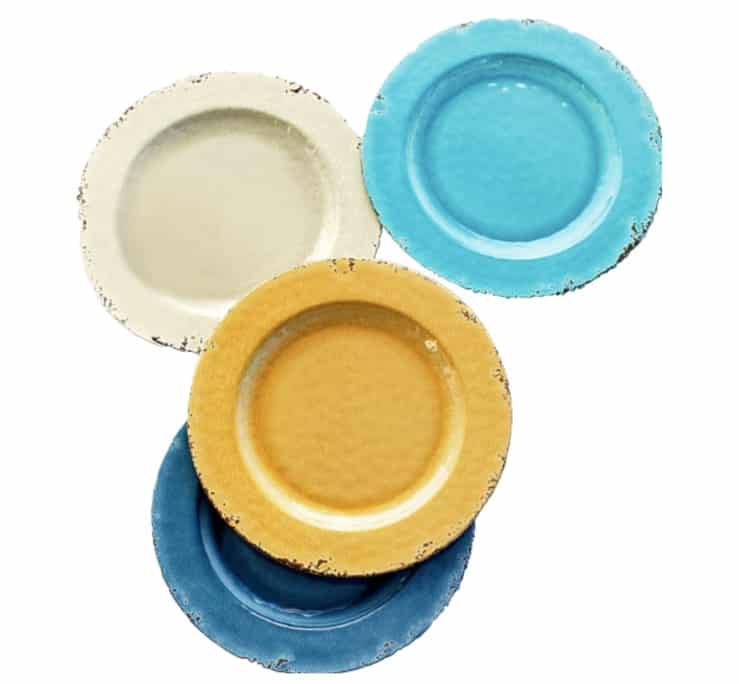 These wide-rimmed dinner plates capture the beauty and dimension of rustic earthenware. The plates can be purchased individually allowing you to mix and match colors.
Floral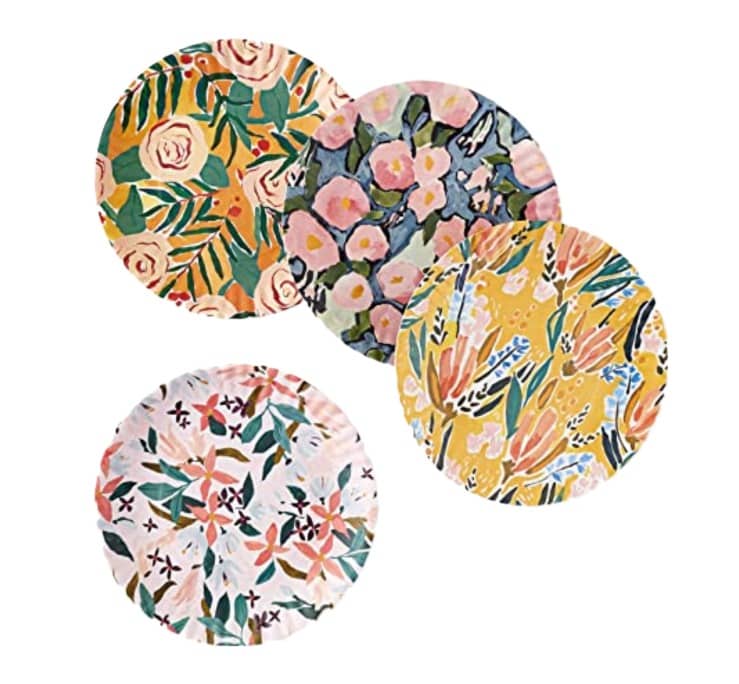 Pretty set of 4 melamine plates with floral watercolor design, is the perfect choice for outdoor and casual meals.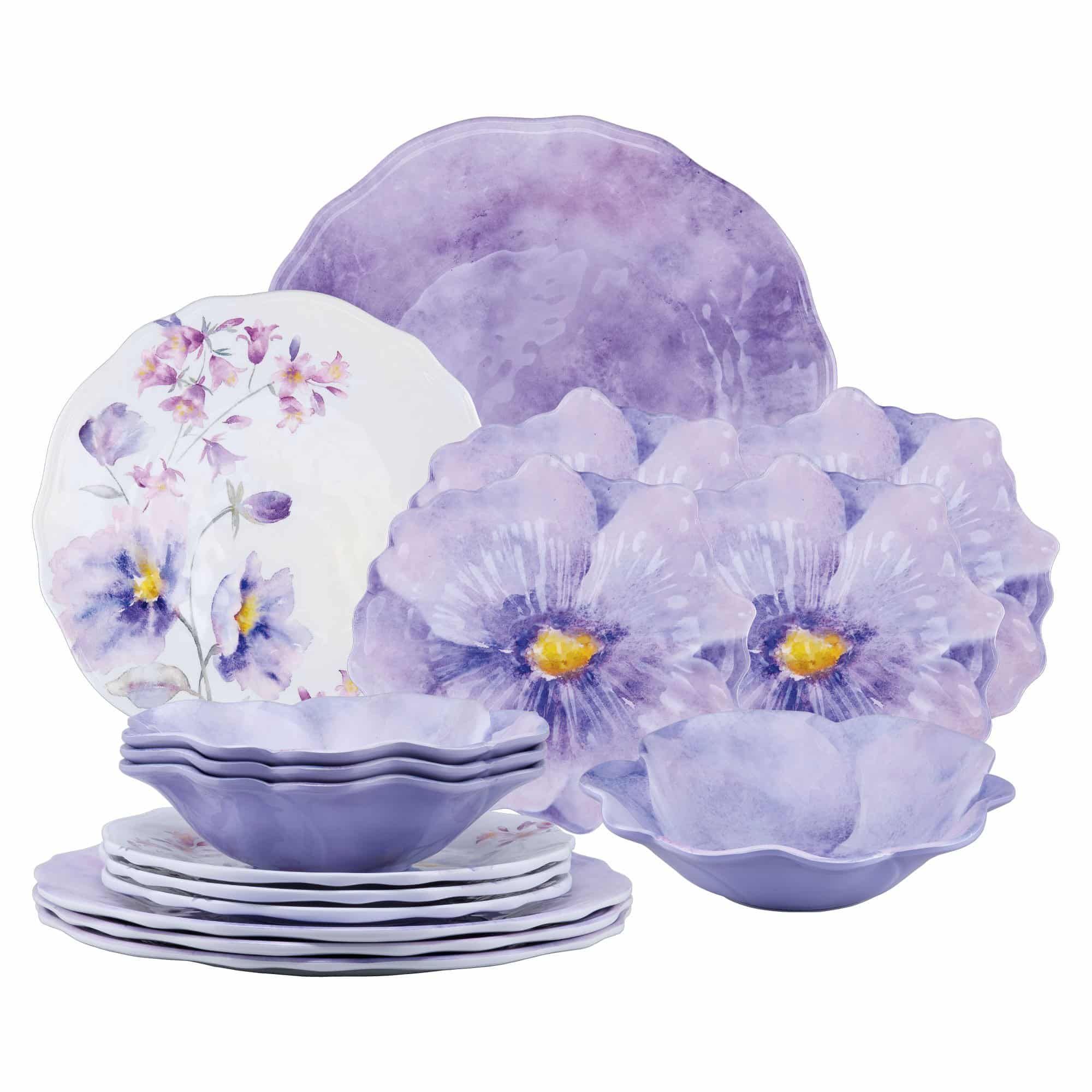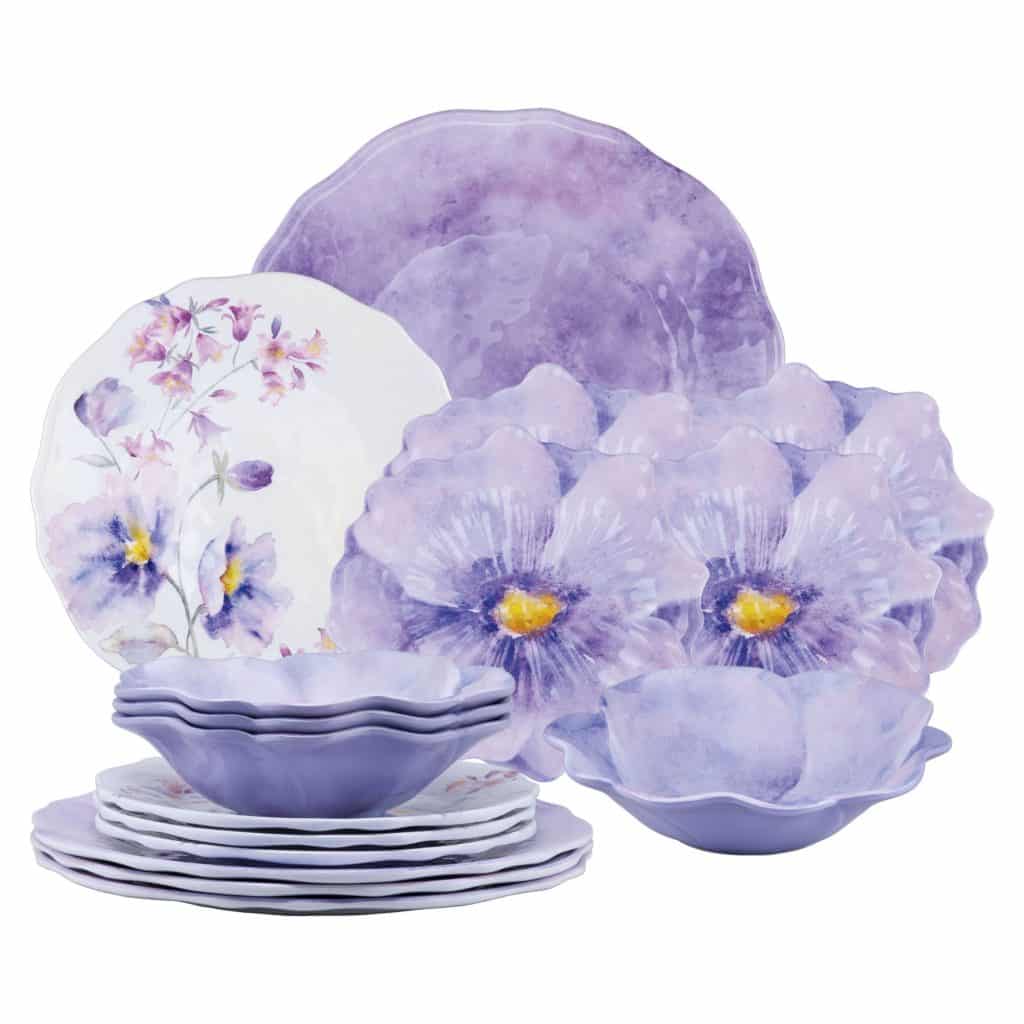 This 16-piece set is great for larger gatherings. I love the shape of the bowl, it's very delicate looking but has a durable design.
Here are some of our houseplant guides you may find helpful: Guide To Watering Indoor Plants, Beginner's Guide To Repotting Plants, 3 Ways To Successfully Fertilize Indoor Plants, How to Clean Houseplants, Winter Houseplant Care Guide, How to Increase Humidity for Houseplants.
Multi-Colored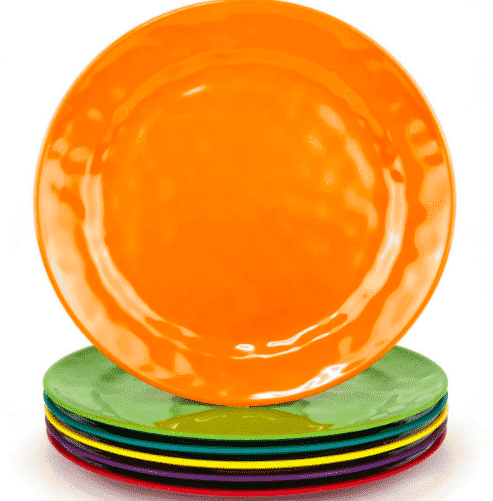 These fun colors add a pop of color to your table available in 6 and 12 plate sets. Loving the simplicity of these designs.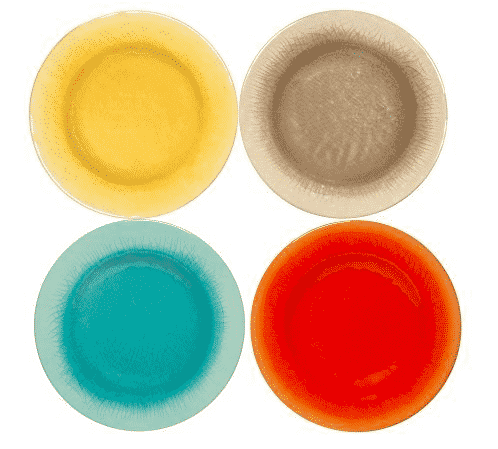 This 6-piece melamine dinnerware set comes with some fabulous colors a mix of more muted and bright tones. Great for mixing and matching.
Cactus & Succulent Design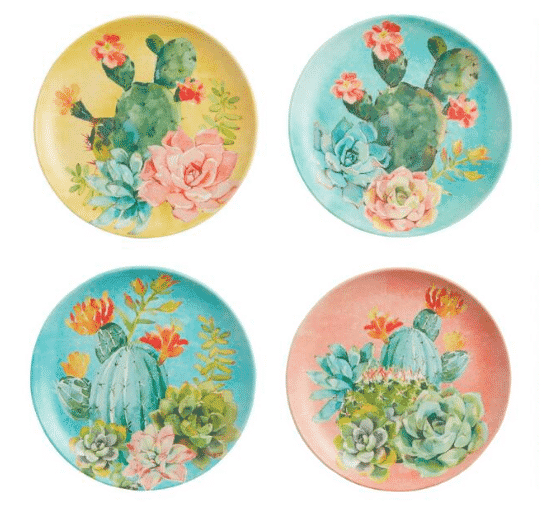 Blooming with possibilities, these colorful plates bring a taste of cactus and succulent style to the table with their green, blue, pink and yellow pastel hues.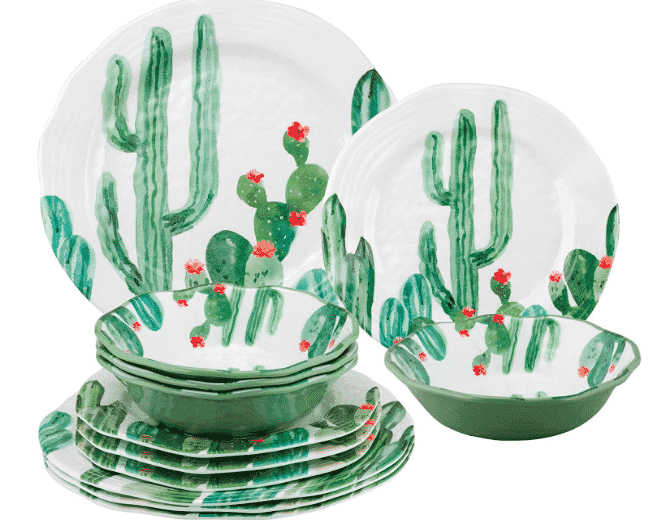 Perfect for outdoor entertaining, this 12-piece plate set is made from break-resistant melamine and is perfectly sized for layering but are hearty enough to use on their own.
Hues of Blue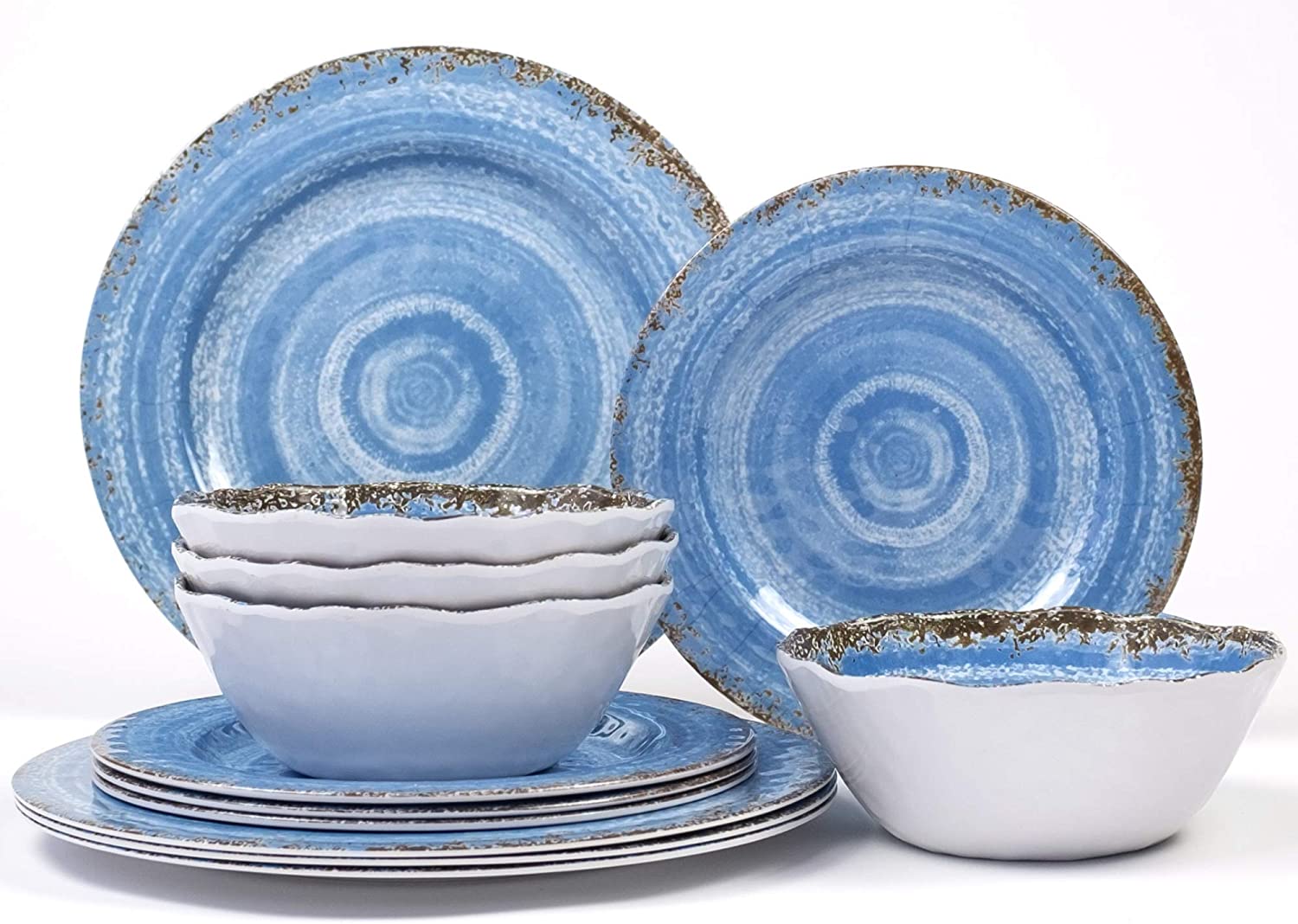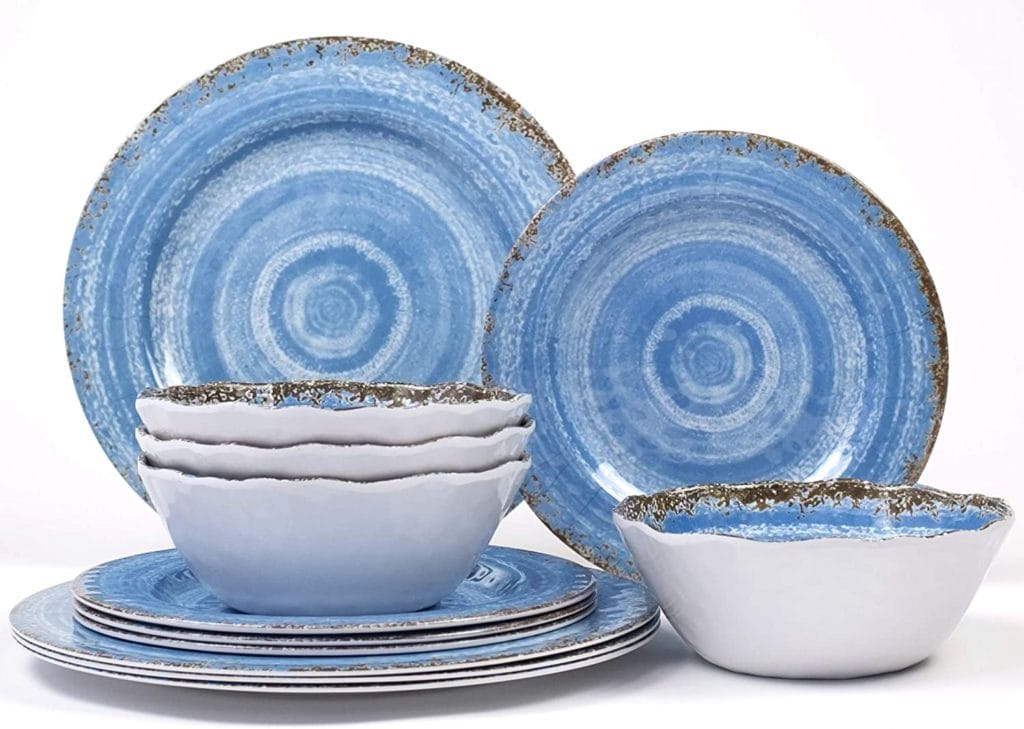 These blue beauties give the look of ceramic but are 100% melamine. Pack up a picnic basket and head to the park with them.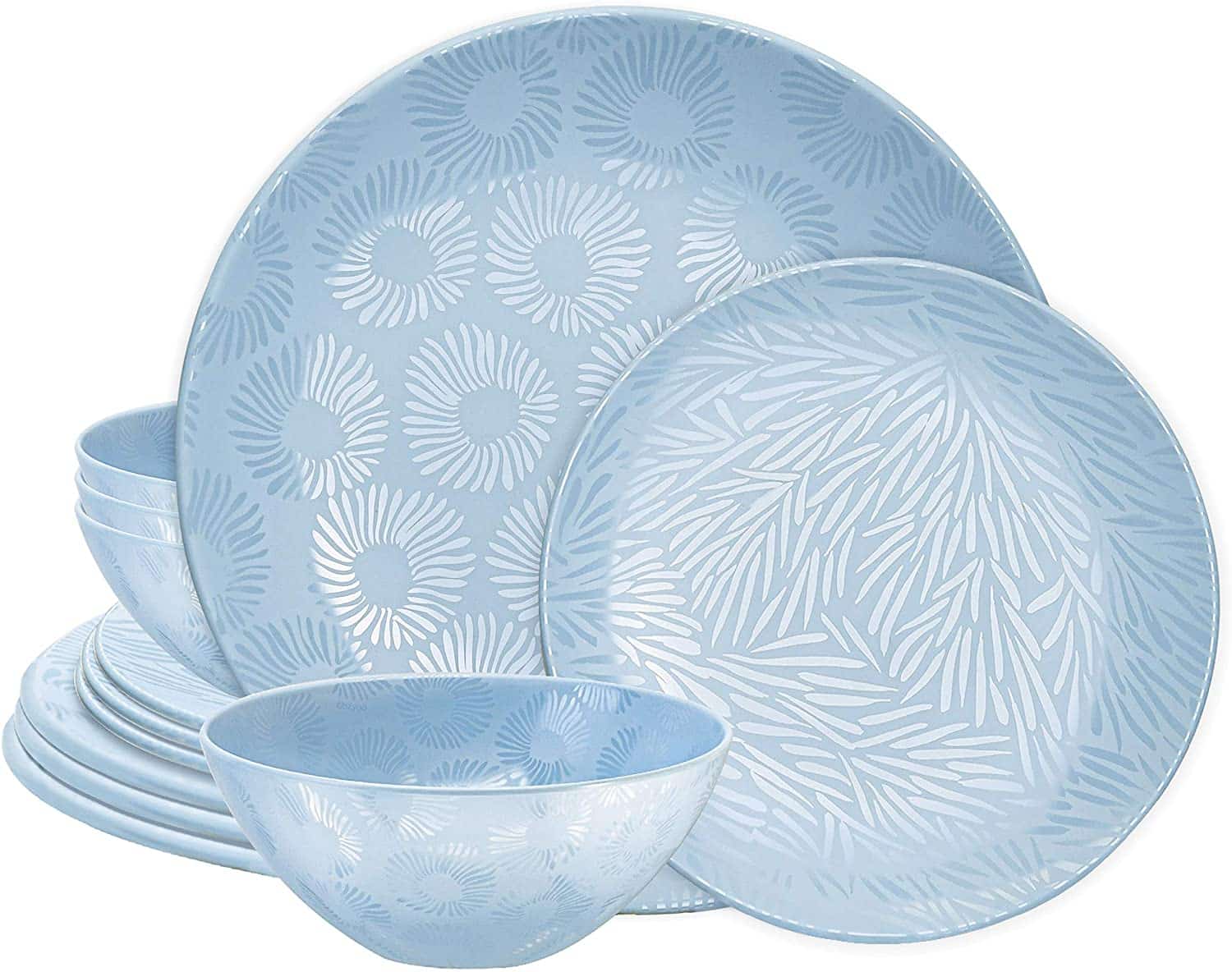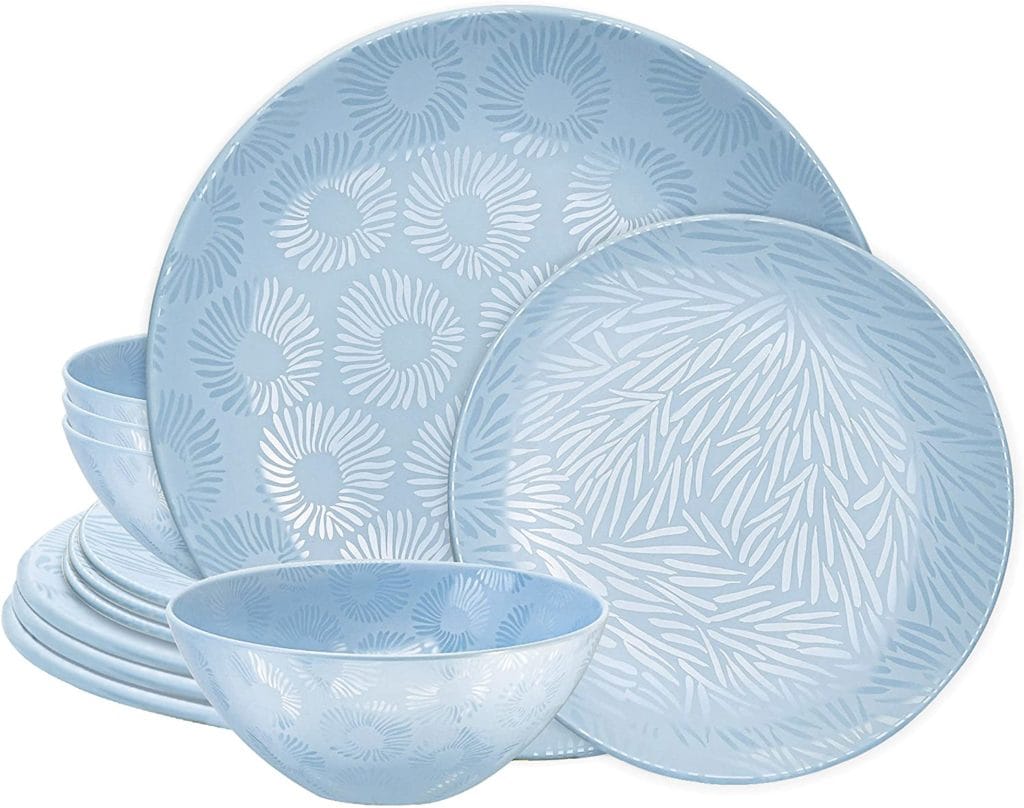 The sky blue of these plates will pair well with a beautiful summer sky. Invite over some friends and have a summer cookout.
Black or White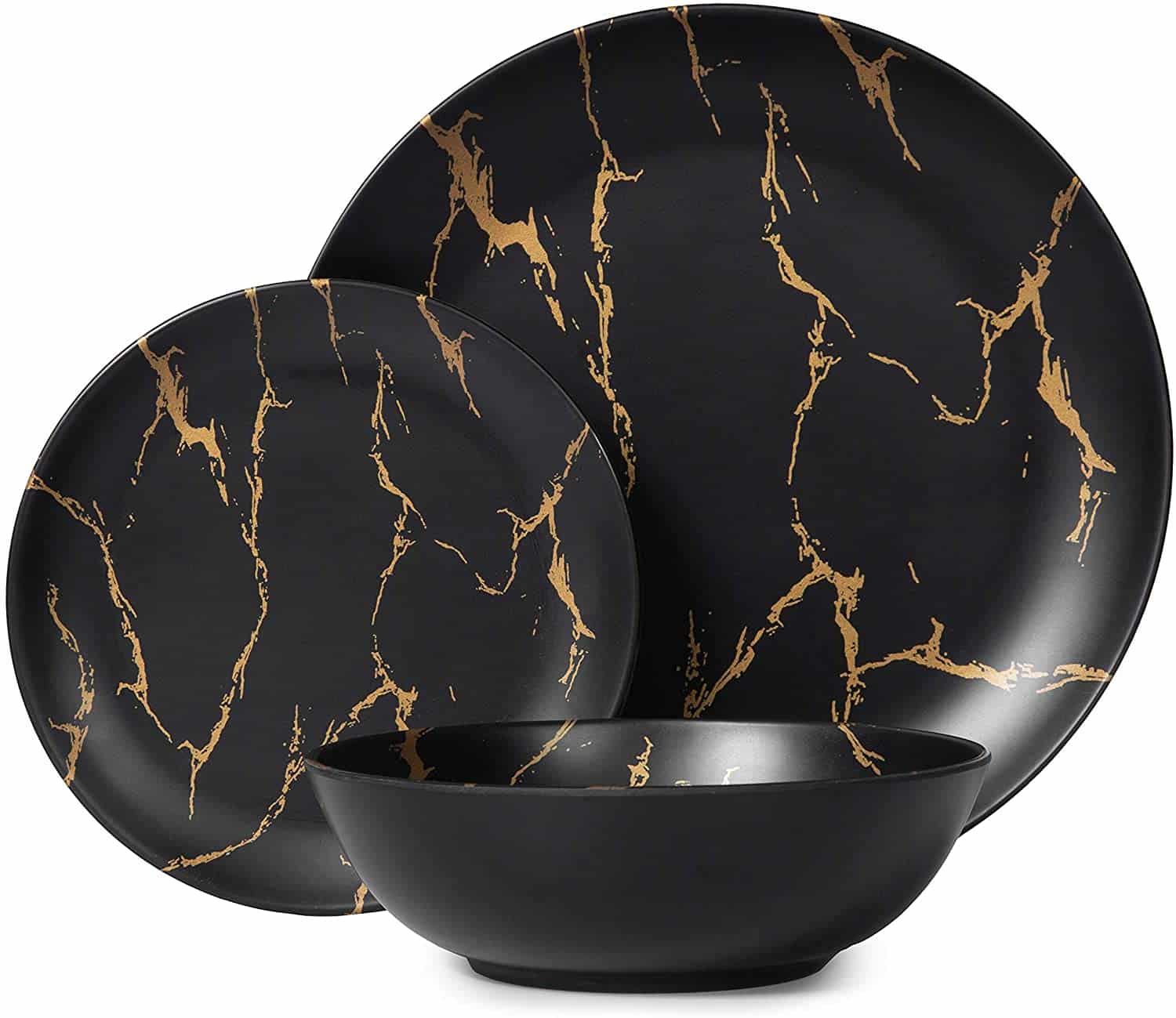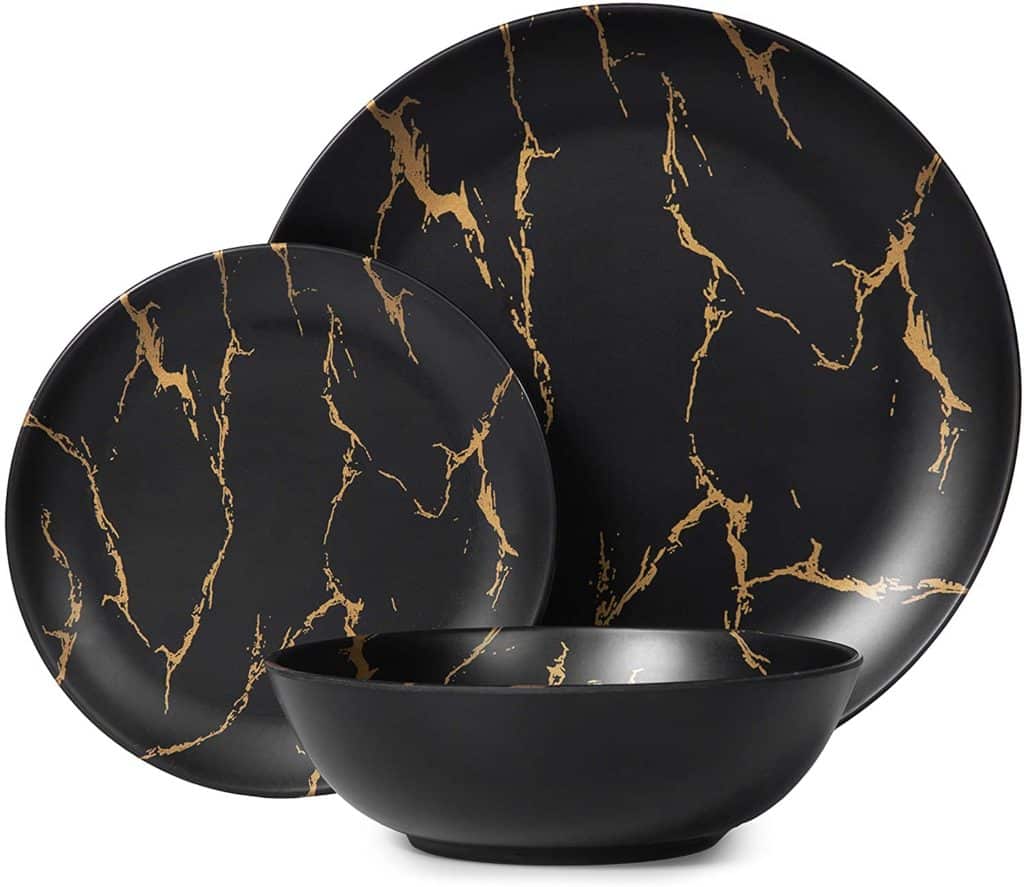 Reminiscent of kintsugi pottery this 12-piece dinnerware set will be a great conversation starter.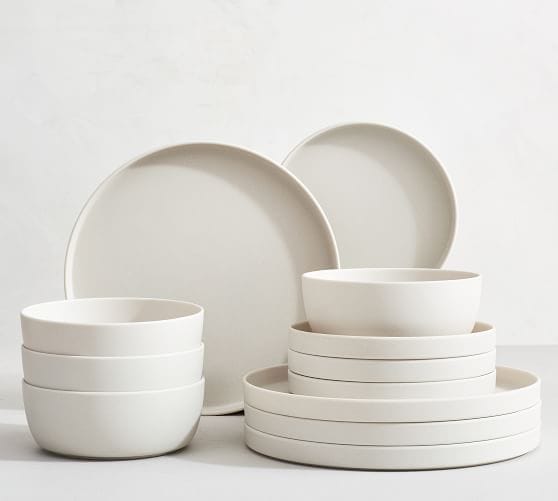 This dinnerware set has a stone-smooth feel and modern contours, crafted of durable melamine that's primed for alfresco entertaining.
I hope this varied selection will get you heading outdoors into your garden to enjoy a meal surrounded by nature.
Happy gathering,
Here are some of our gardening guides you may find helpful: