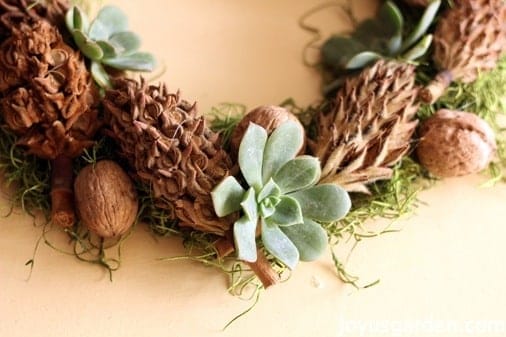 Christmas wreaths are a holiday classic. We all like having a new one each December. They're a way to greet all the people that visit your house during this busy season. This magnolia cone and succulent wreath DIY comes together in no time and is fitting if you like your decorations simple and natural.
I wanted to share with you a tutorial on how to make your own wreath, au natural.  No glitter, sequins or shiny ornaments used here.  I collected magnolia cones that fell from the street trees here in Santa Barbara, succulents (namely aeoniums which form a beautiful rosette) from my garden and walnuts from our farmers market for the decor.
You can find the step by step in the short video below. I know we are all busy shopping, decorating and baking so this project won't take long.  And, it will be fun!
Materials used to make this wreath:
– Fishing line
– Wire wreath frame, purchased at Michaels
– Magnolia cones
– Walnuts
– Spanish moss
– Succulents, namely Aeoniums
– Hot glue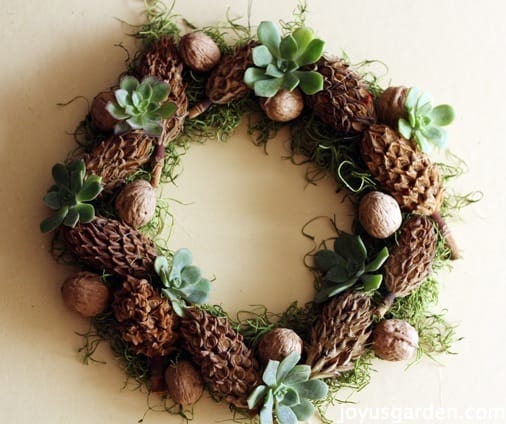 Watch the video to see the steps and you'll have a beautiful new wreath hanging on your door in no time.
If you like making Christmas ornaments, then be sure to check out our books:
Mother Nature Inspired Christmas Ornaments
Ornaments To Make Your Christmas Sparkle