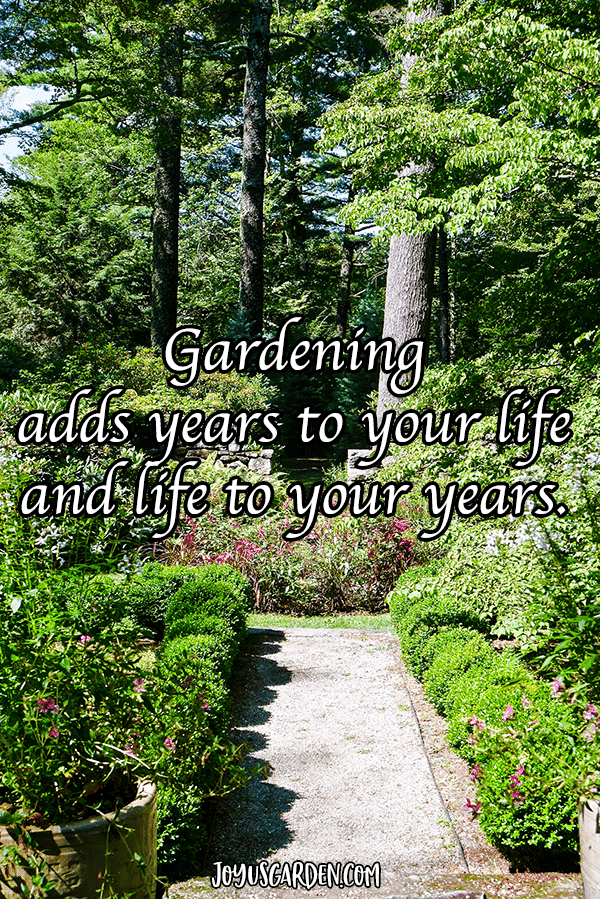 As plant lovers we get inspired by working in our own gardens, it is truly a labor of love and so rewarding. The plant quotes that we've picked out really capture the love of gardening and the kind of care that goes into maintaining a garden space. We create a garden because we love the process, but also for the enjoyment it brings.
Whether you have flower gardens, cactus gardens, vegetable gardens, or mini indoor gardens these quotes are meant to bring a smile to your face. There are inspiring quotes here that will ring true to the plant lover with indoor plants as well.
Even if you don't think you have a green thumb we bet you can find a plant that's well suited for your experience level. We sure love having a beautiful plant (or many!) indoors because plant life adds so much to our home decor and they just make us feel so good.
A favorite quote of ours about gardening is that it's a work of a lifetime and when the gardening spirit takes over, there's no turning back. Whether you are an indoor gardener with a plethora of house plants or creating a beautiful masterpiece in your yard, plants make us all happier folks.
There are so many good things that come from growing plants, and one of the best things is that it can be therapeutic and a stress reducer. Our gardens are a gift of love we give to ourselves and future generations.
As Claude Monet so beautifully said, "I must have flowers, always and always." We all know the power of words so please enjoy these great plant quotes all backed by our photos!
I don't know whether nice people tend to grow roses or growing roses makes people nice.

— Roland A. Browne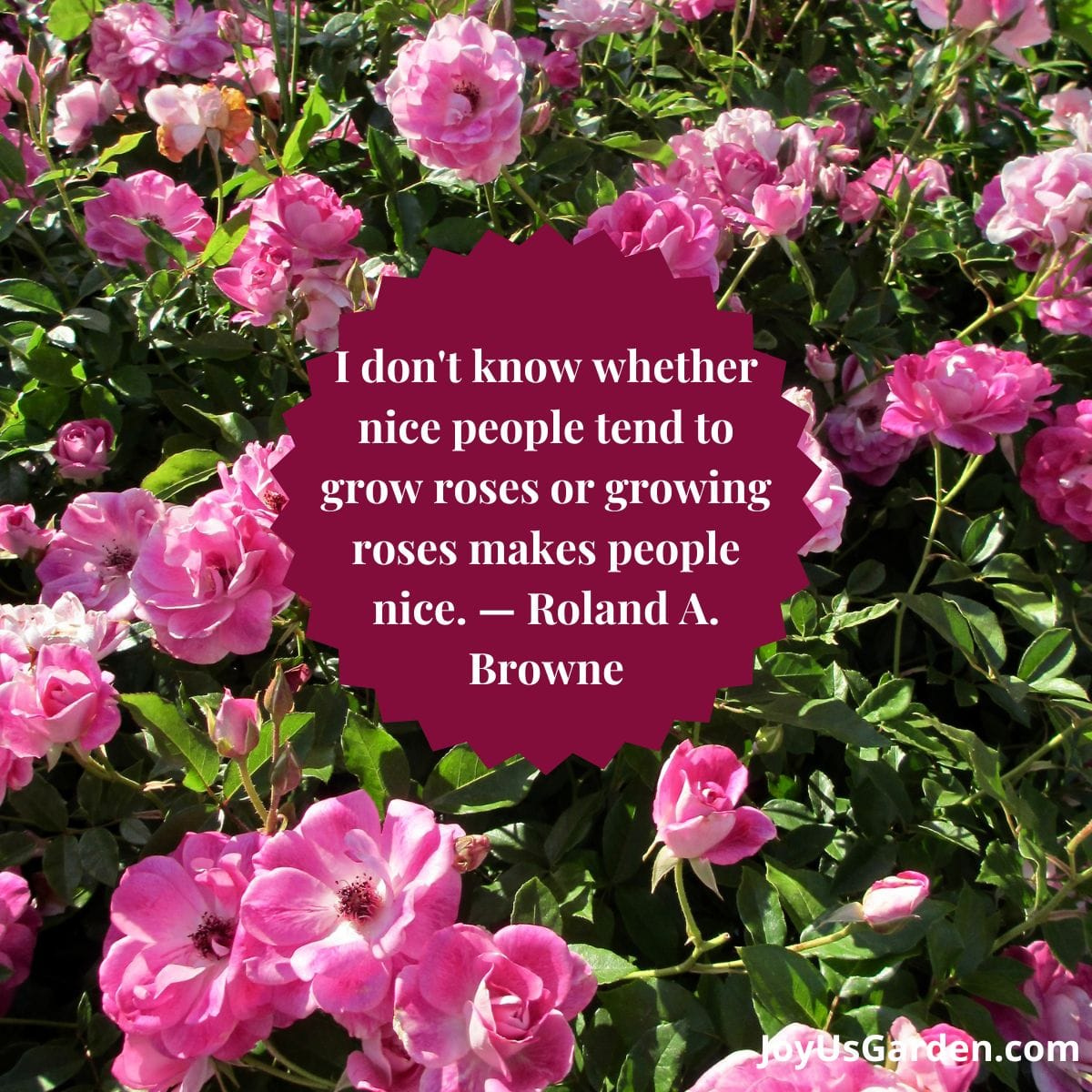 Even if you think the Big Bang created the stars, don't you wonder who sent the flowers?

— Robert Brault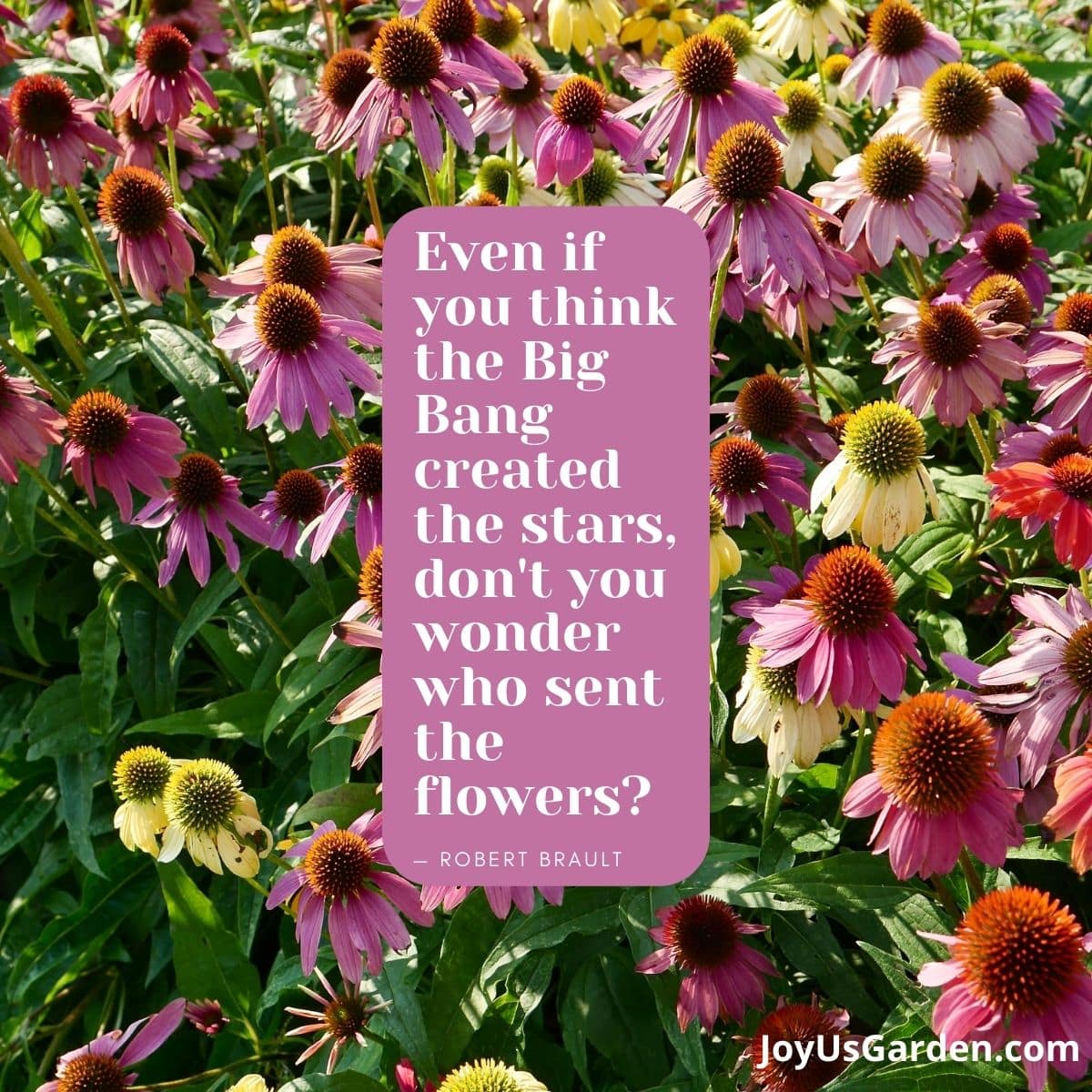 I hope that while so many people are out smelling the flowers, someone is taking the time to plant some.

— Herbert Rappaport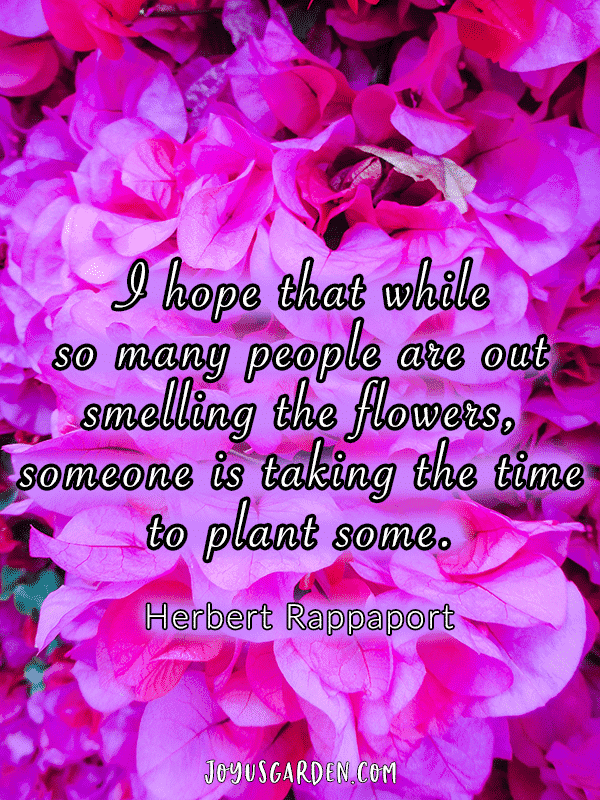 Succulents are planttastic.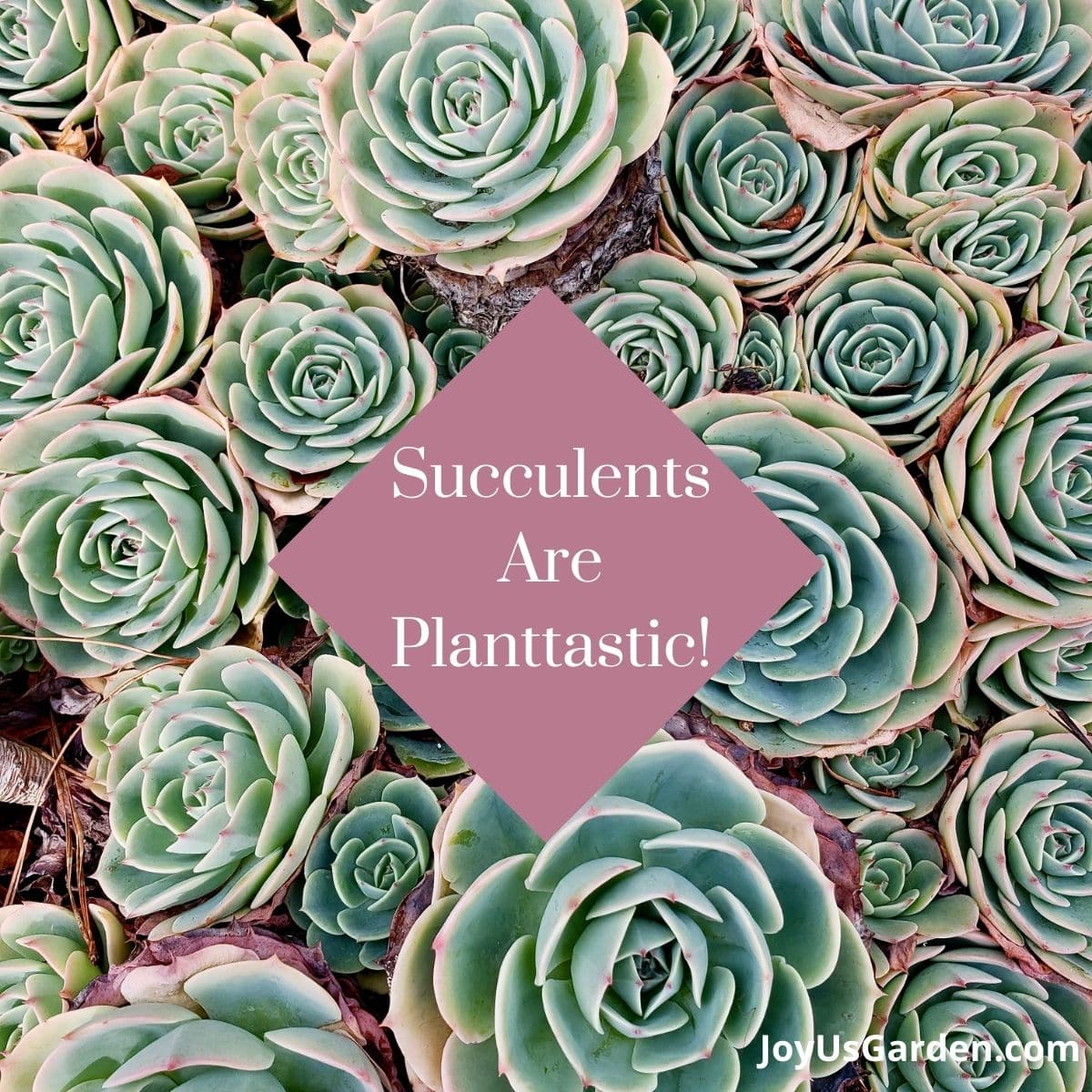 Where flowers bloom, so does hope.

— Lady Bird Johnson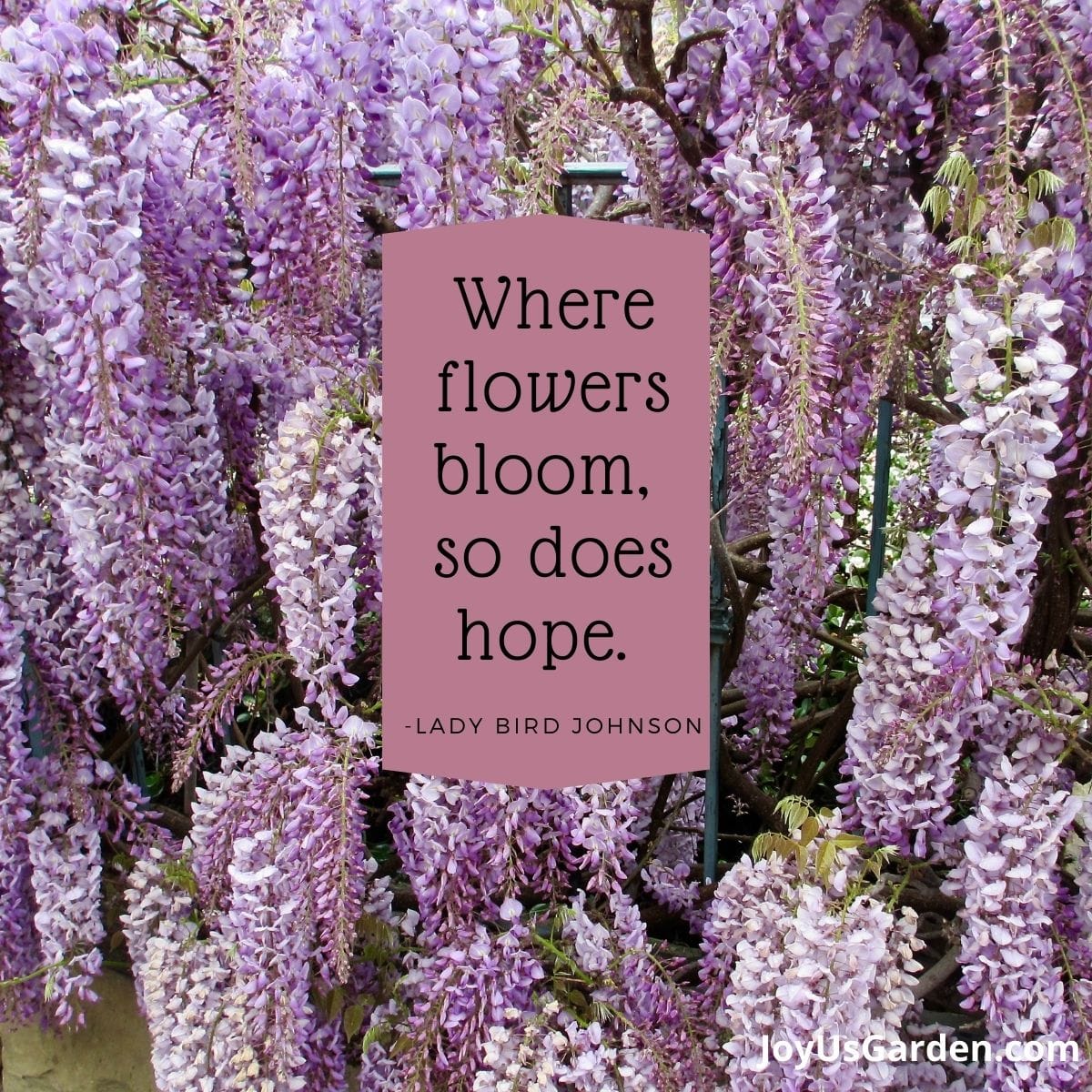 Don't let the prickly things in life get you down.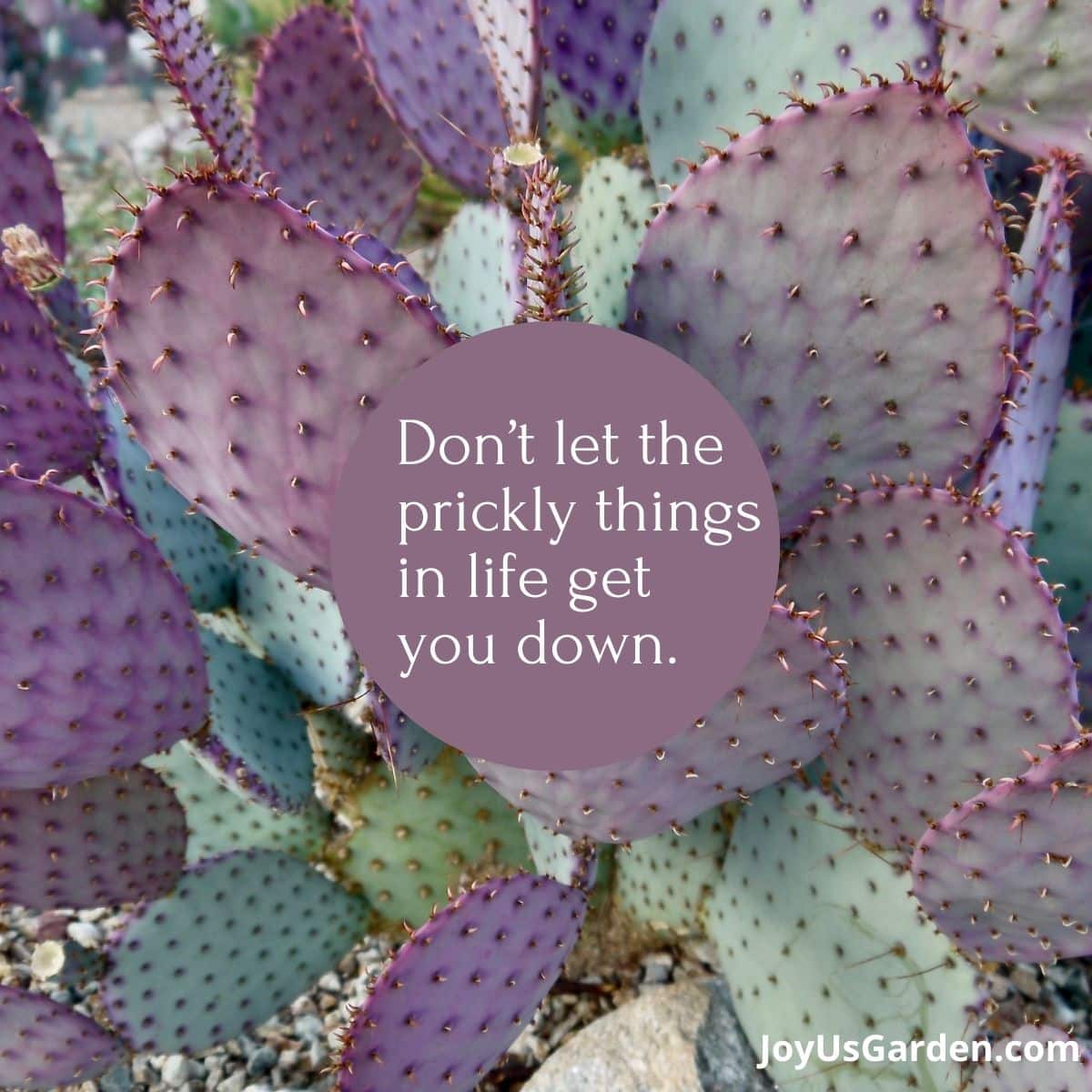 There can be no other occupation like gardening in which, if you were to creep up behind someone at their work, you would find them smiling.

-Mirabel Osler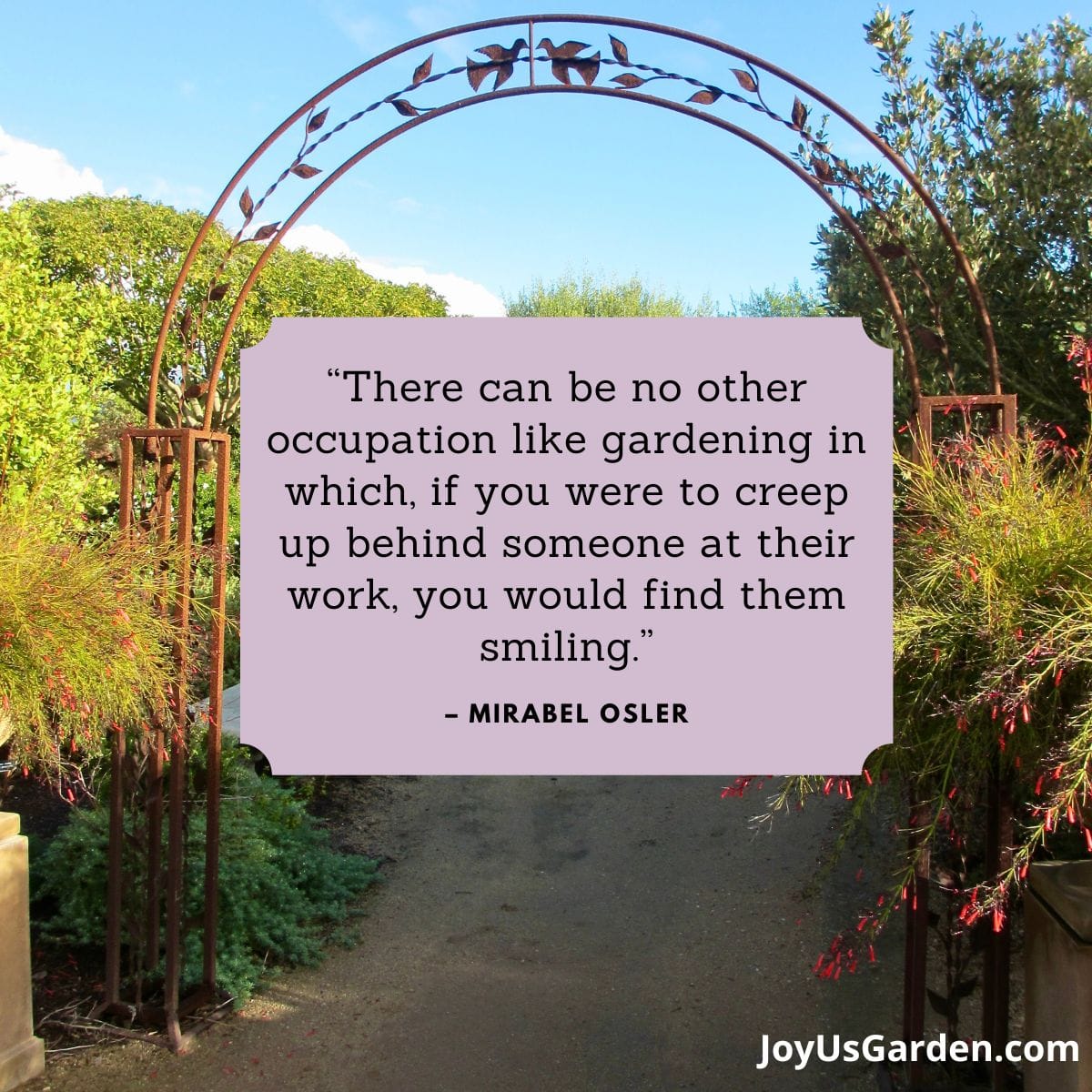 Gardening is the work of a lifetime: you never finish.

— Oscar De La Renta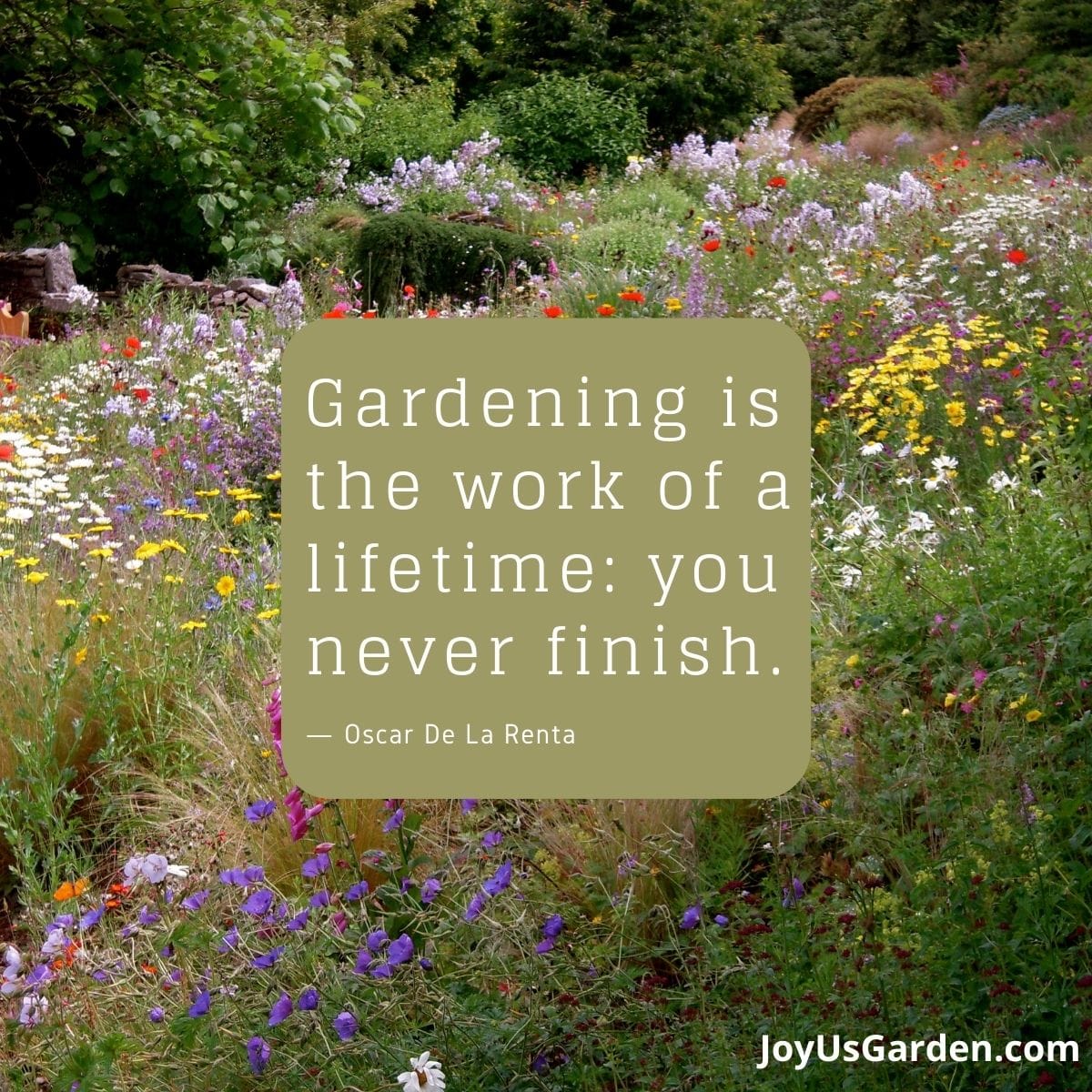 Gardening is our passion, here are many helpful guides on gardening: Vegetable Container Gardening, How To Attract Butterflies To Your Garden, 29 Plants That Attract Butterflies
Life is like a cactus, thorny but beautiful.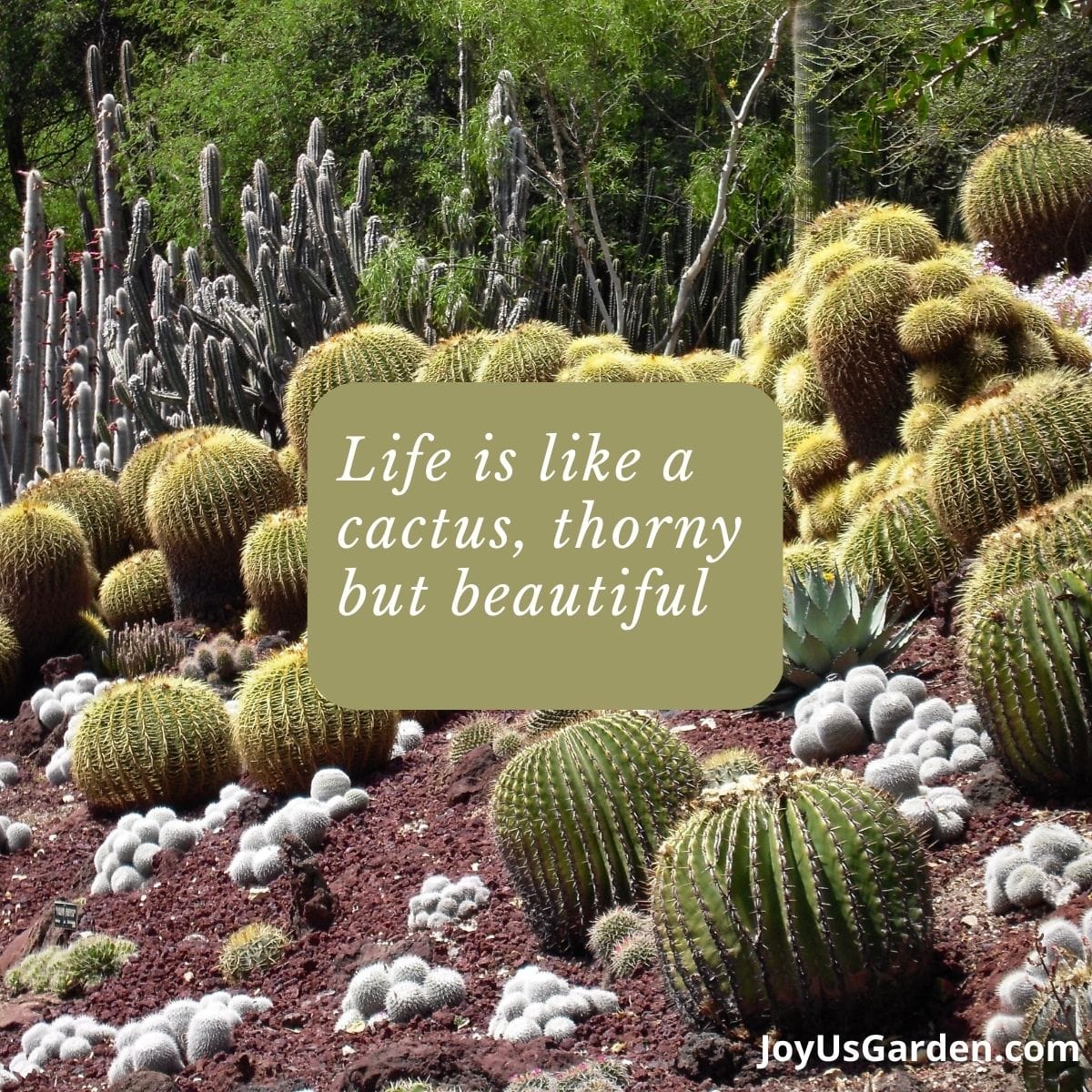 I like gardening — it's a place where I find myself when I need to lose myself.

— Alice Sebold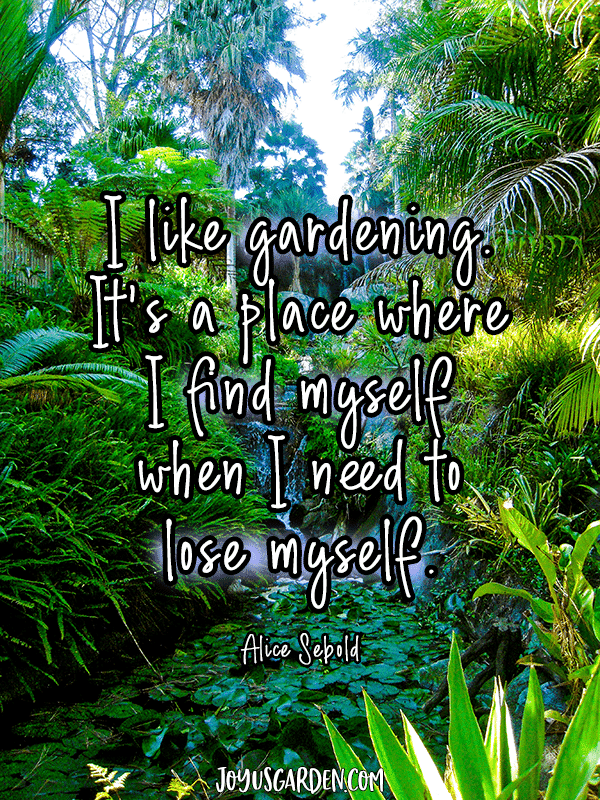 Shop Owner: Sir, I can't replace the plant just because you killed it. Gerhardt: I did not kill this plant, it was something. I gave it everything. I was talking to it, telling it stories. I drew a sketch of it, and put it on my refrigerator. Shop owner: Did you water it?

Movie Quote: 28 Days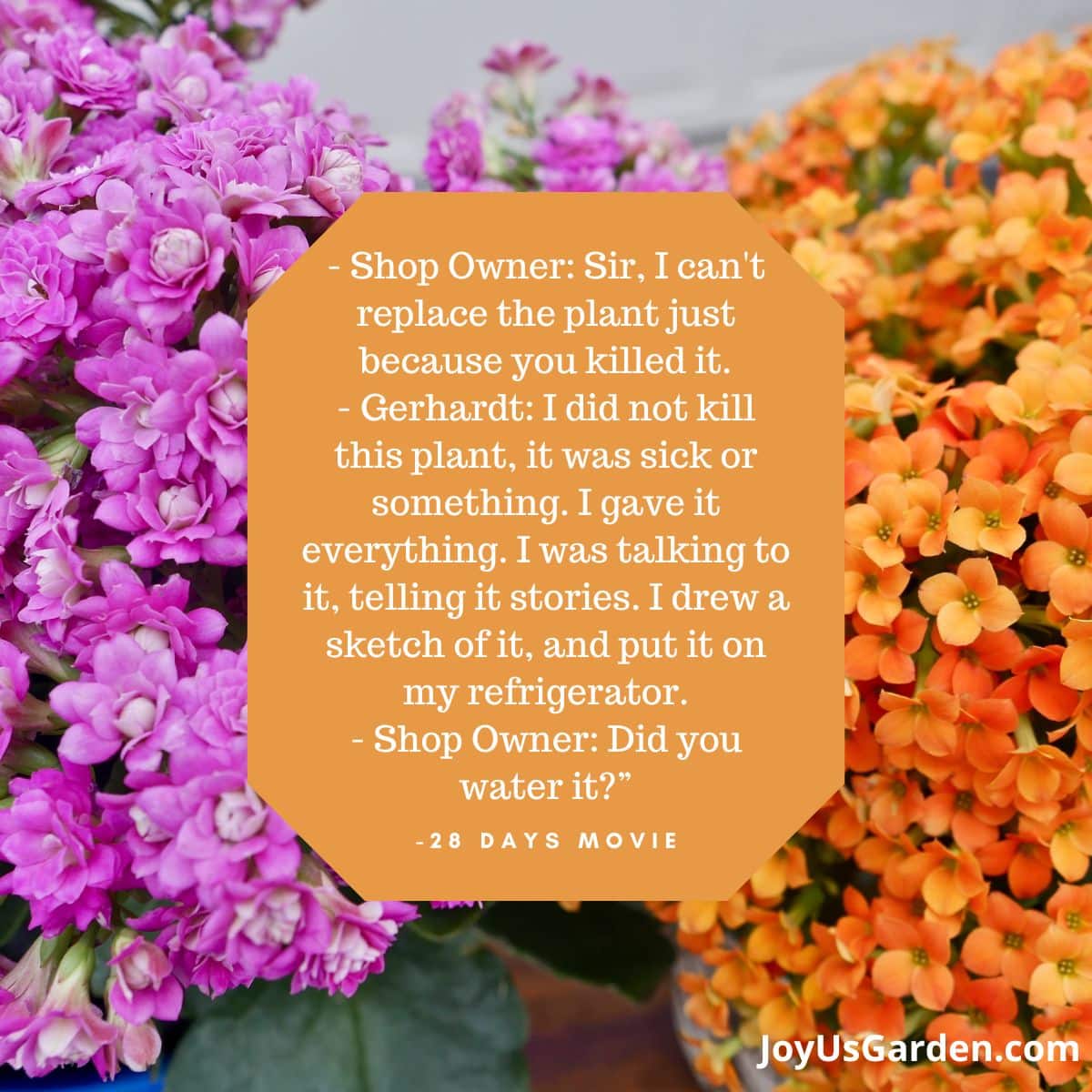 Despite the gardener's best intentions, Nature will improvise.

— Michael P. Garafalo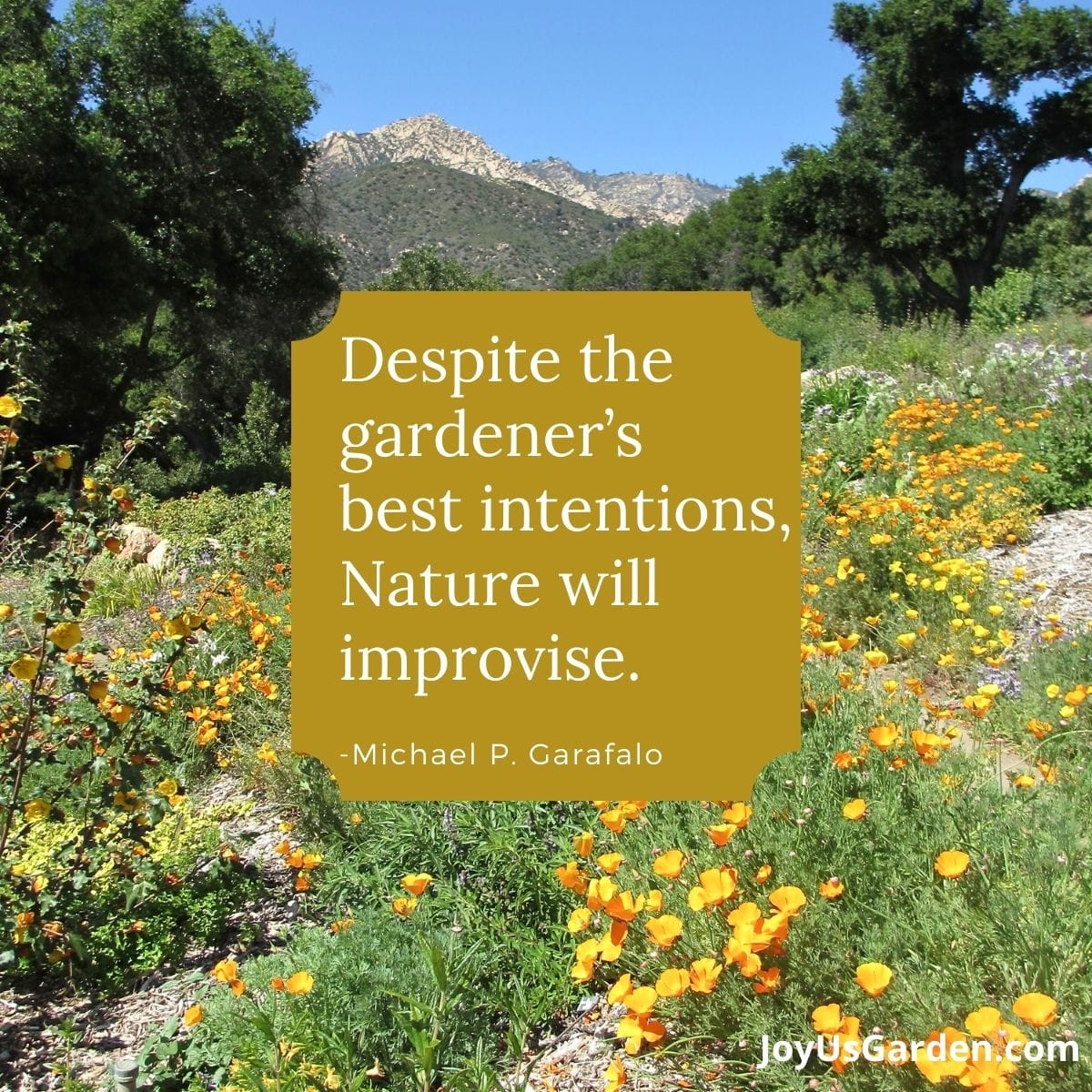 Bees do have a smell, you know, and if they don't they should, for their feet are dusted with spices from a million flowers.

-Ray Bradbury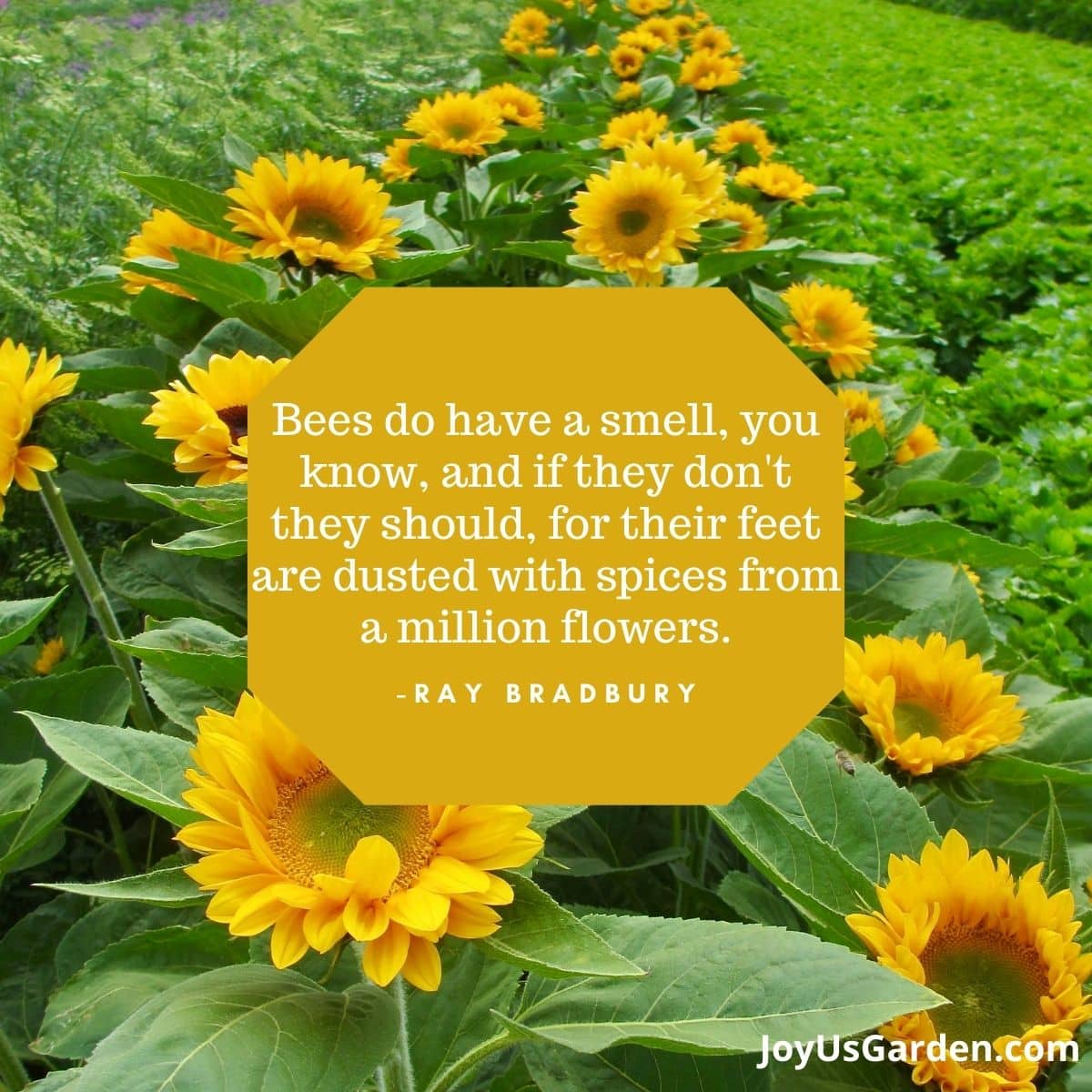 You can't buy happiness, but you can buy succulents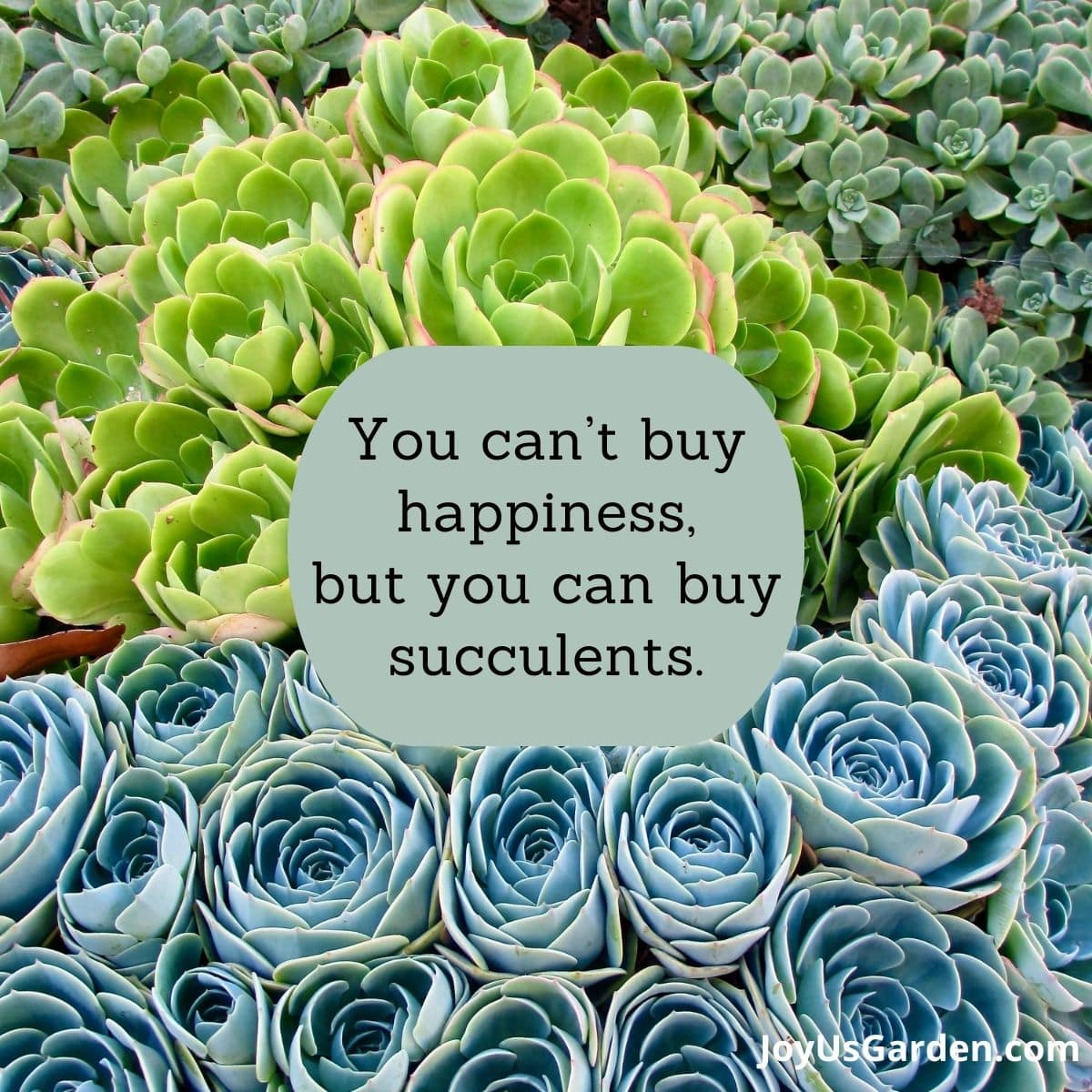 Plants give us oxygen for the lungs and for the soul.

— Linda Solegato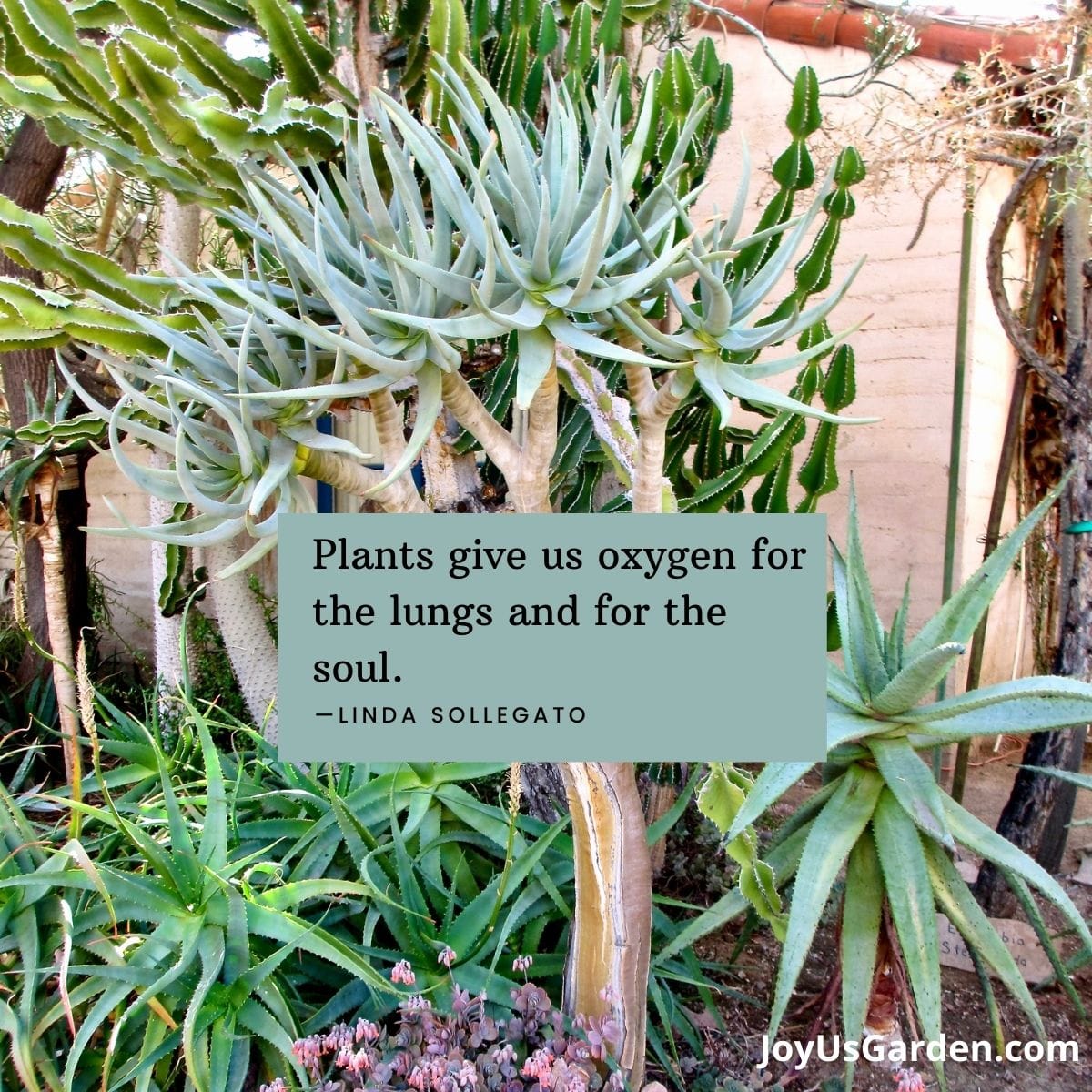 Don't wear perfume in the garden – unless you want to be pollinated by bees.

-Anne Raver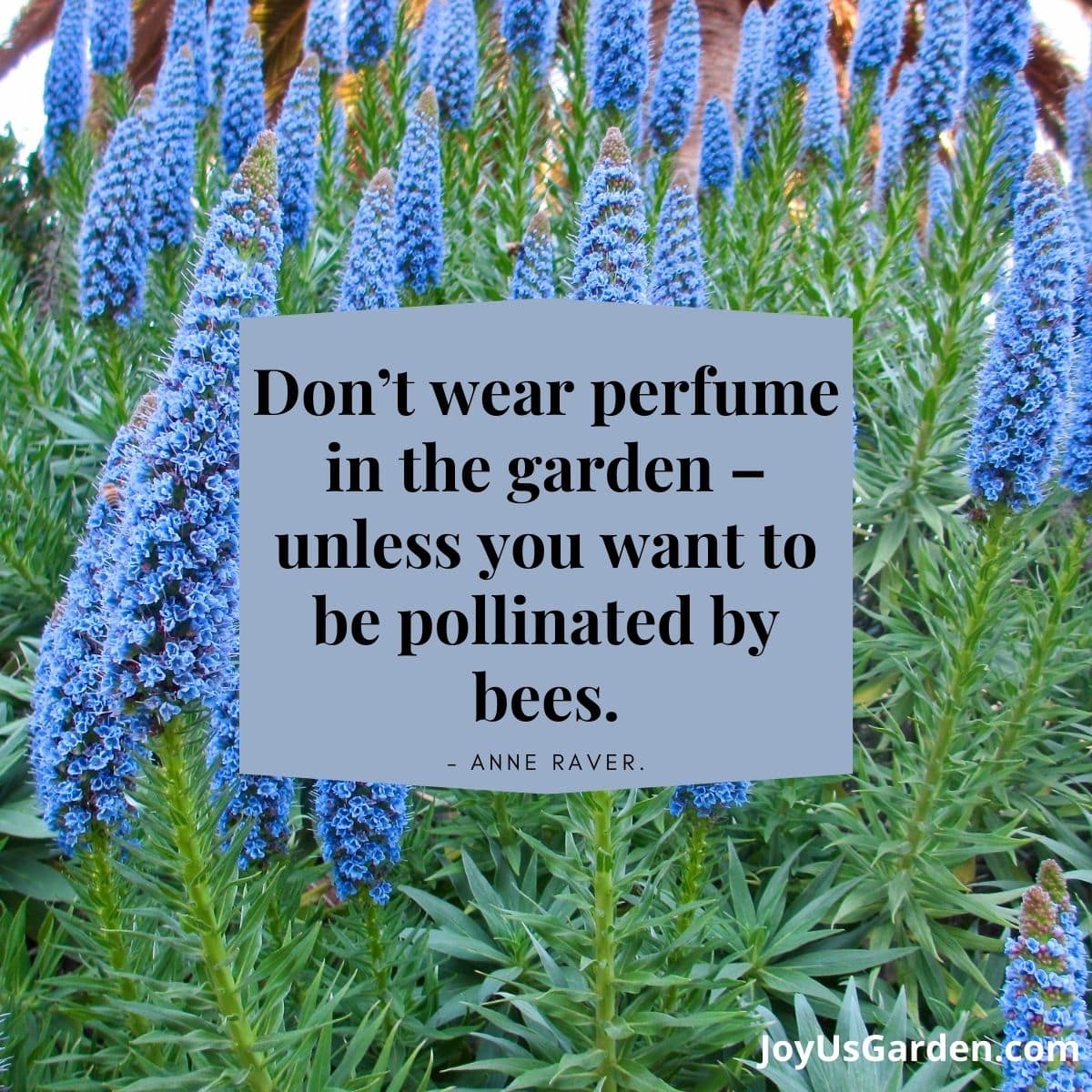 Dear succulents, I promise I'll never desert you.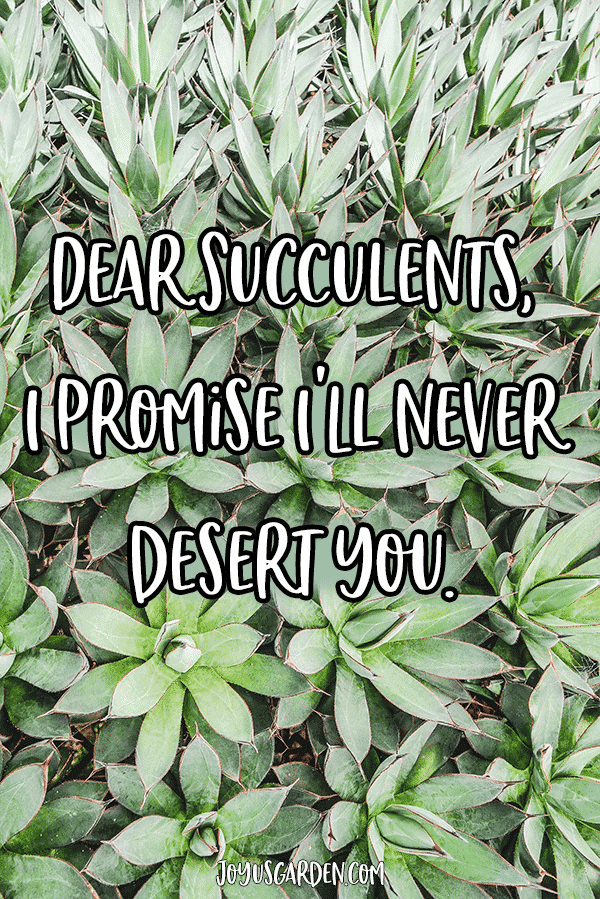 Plant lady is the new cat lady.

(Keep)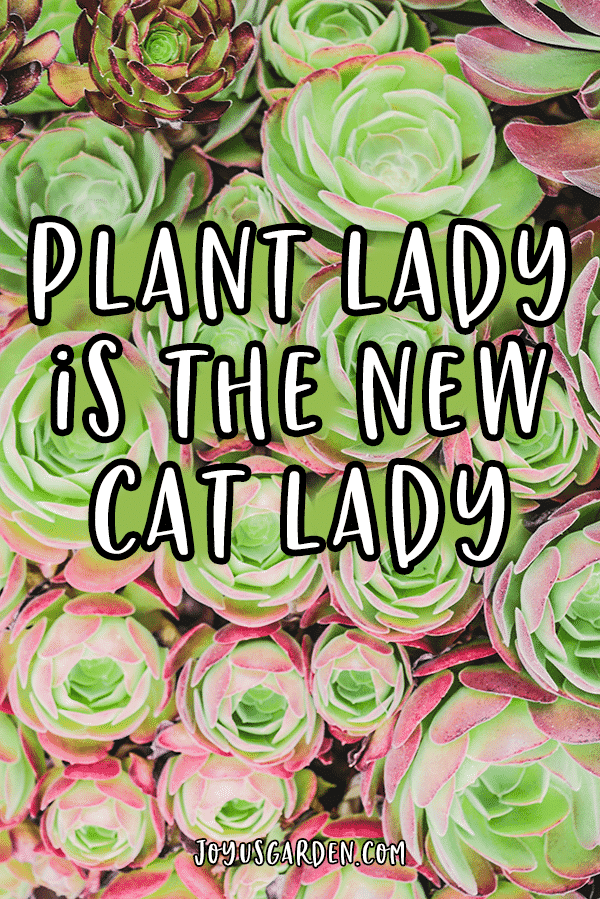 Note: This was originally published on 9/21/2019. It was republished on 2/8/2023 with more quotes & new images.
Feel free to follow our board on Pinterest where we're collecting a bunch of gardening and nature sayings and proverbs. We hope you'll keep these plant quotes handy when you need to see an uplifting message.
Plants are a source of green joy. Whether you like a funny plant quote or motivational quotes, we human beings know that plants make for a better world. We'll leave you with this Gertrude Jekyll quote: " a garden is a grand teacher… above all it teaches entire trust."
---
Looking for more on gardening? Here are some gardening guides: Organic Flower Gardening, Plants That Attract Butterflies, How To Attract Butterflies, 5 Favorite Garden Tools, Herbs To Grow In Herbal Tea Garden
Happy Gardening!
Cassie & Nell
This post may contain affiliate links. You can read our policies here. Your cost for the products will be no higher but Joy Us garden receives a small commission. Thank you for helping us spread the word & make the world a more beautiful place!