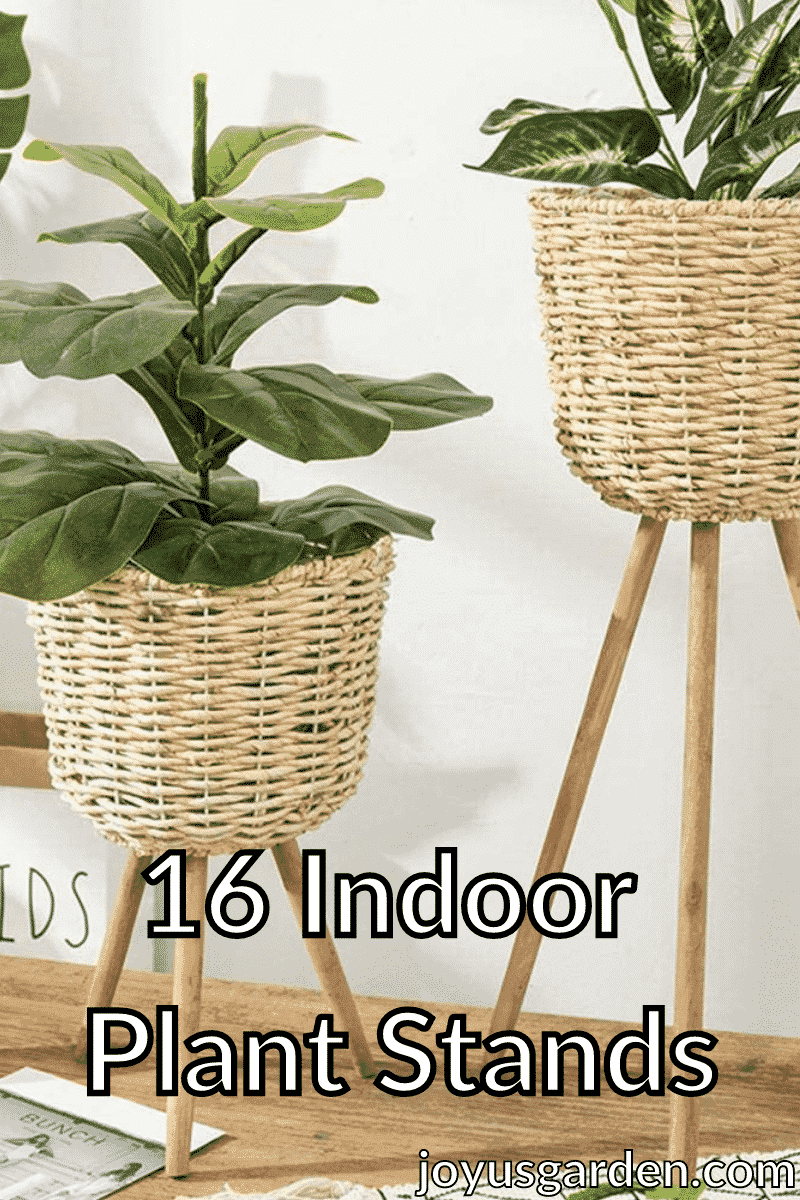 Use this list of indoor plant stands to help you with your gift shopping online. This list includes 16 different stands for houseplants, so you're bound to find something for everyone on your list.
It's safe to say that 2020 has created a whole new generation of houseplant lovers and online shoppers.
And since the holidays are approaching quickly, we created this gift guide to help you safely shop online for your loved ones (or even yourself) who are houseplant obsessed.
There's something here for every indoor houseplant gardener, no matter your style or budget!
If you want to buy plants online too, check out this guide for Stores Where You Can Buy Plants Online.
Indoor plant stands are a great way to add style to your home. They are also great for elevating houseplants to give your home decor some dimension, but to also keep houseplants away from curious pets who will get into trouble if left unsupervised with a plant.
Mid-century Modern Plant Stands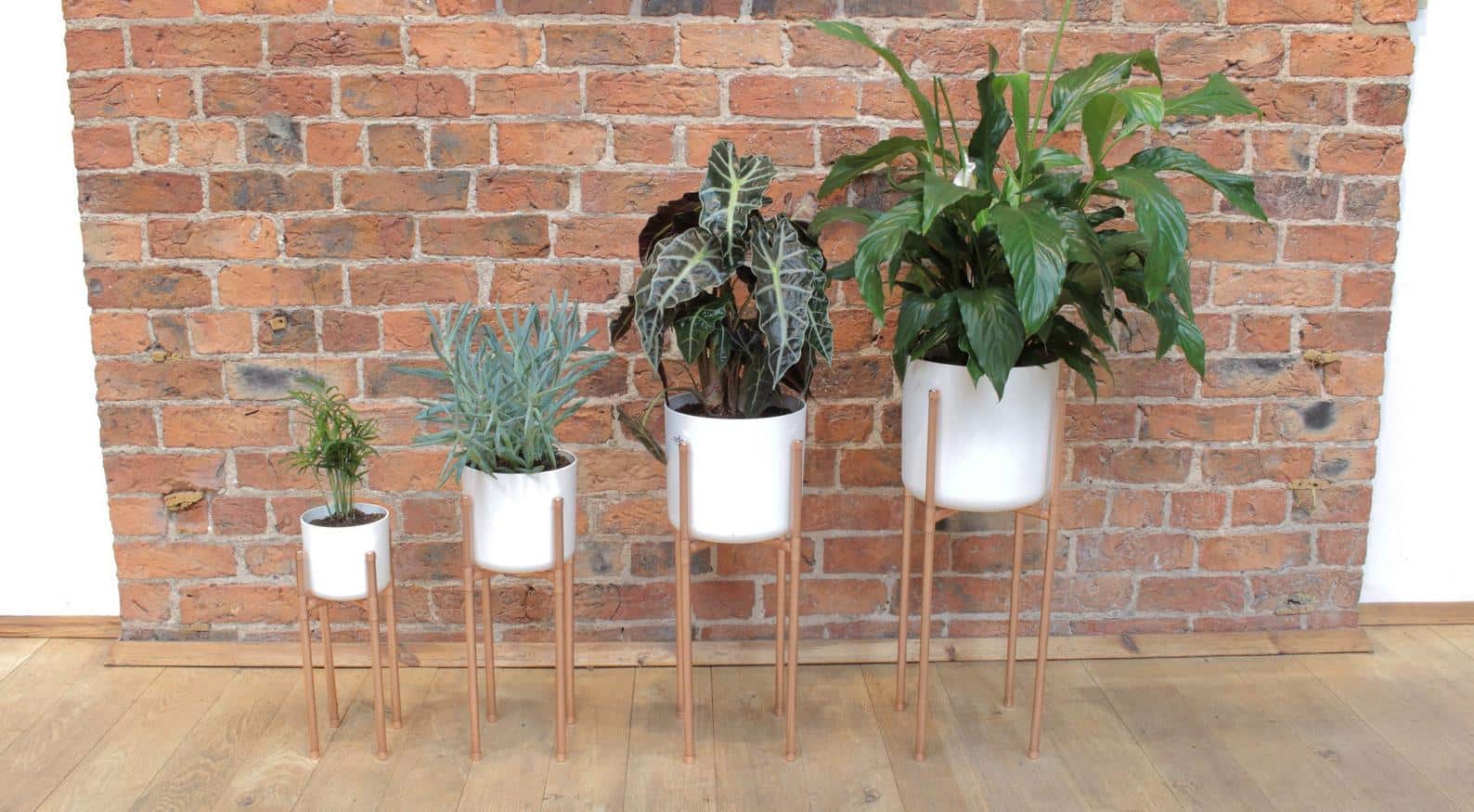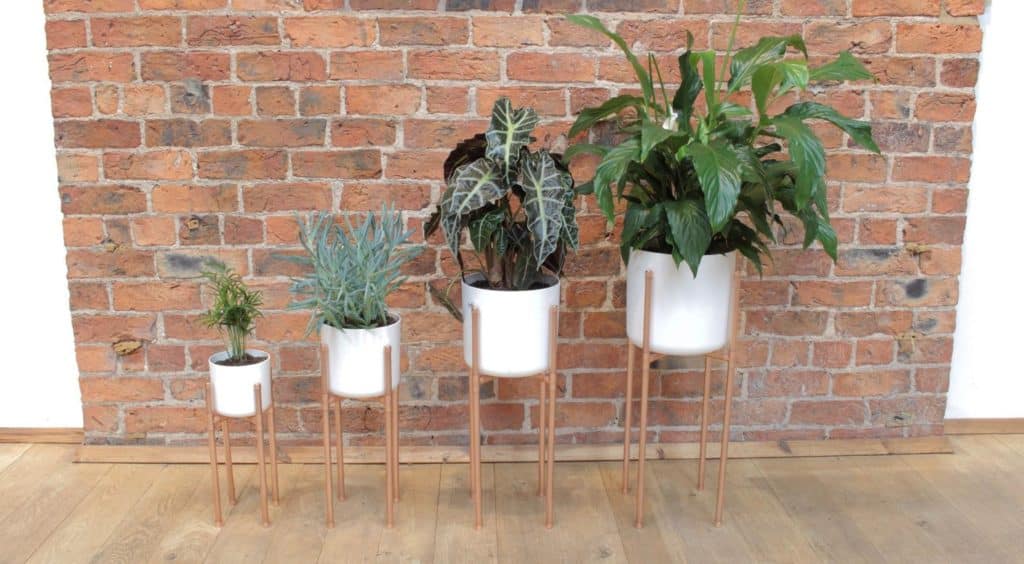 These are unique mid-century modern plant stands because of the copper legs. These come in 4 different sizes to fit everyone's space and budget. They are sold individually or you can buy all four together.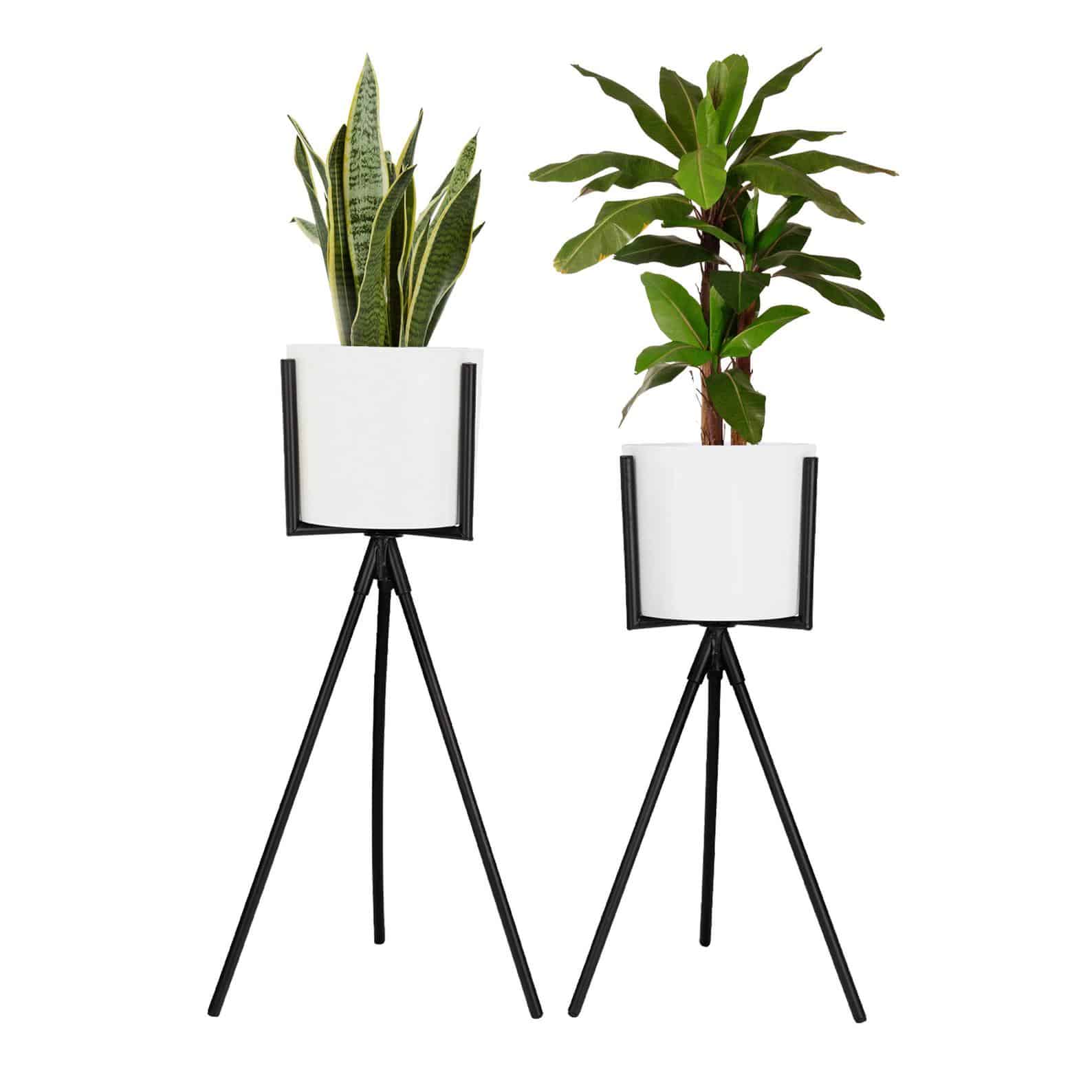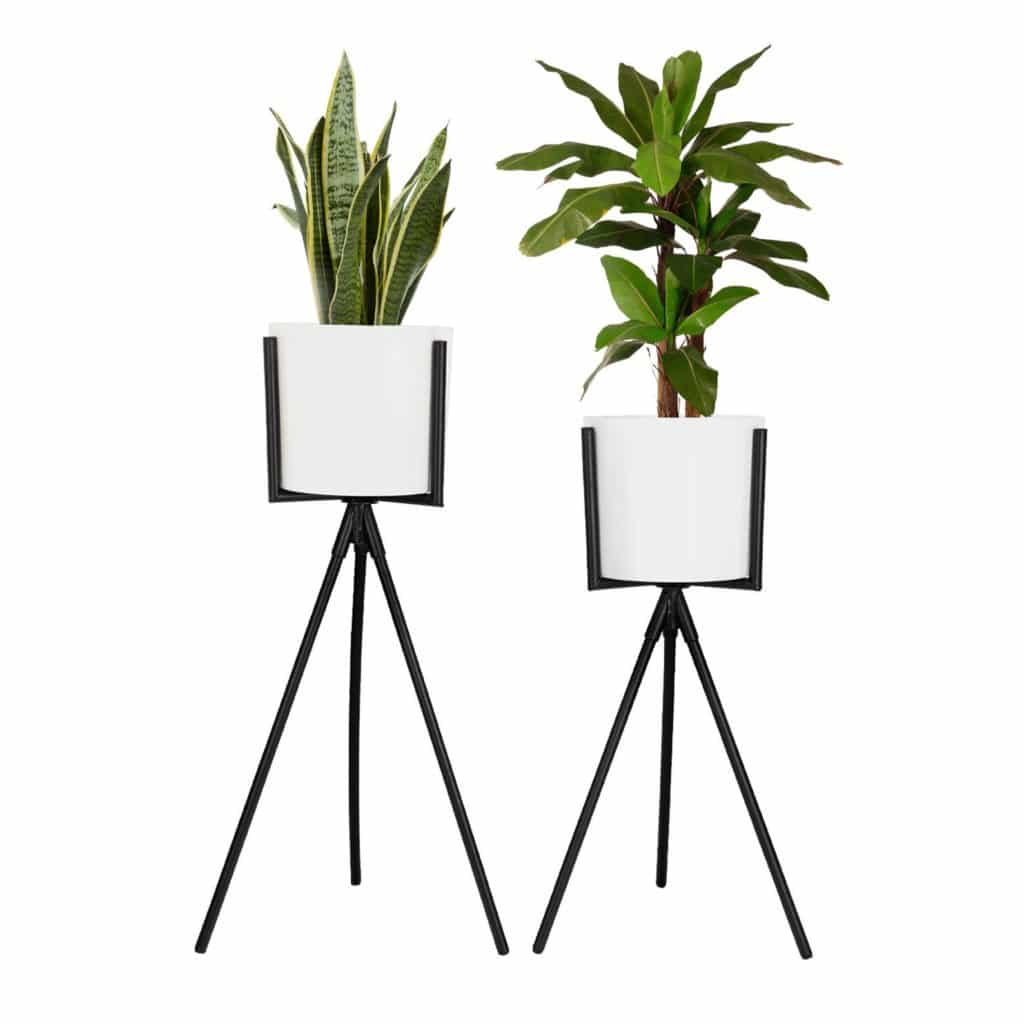 I love the classic color combination of black and white on this pair of plant stands. These come together which is great for people who have multiple houseplants (which, let's be honest, don't we all have a ton?) I also love the modern twist with the angled legs.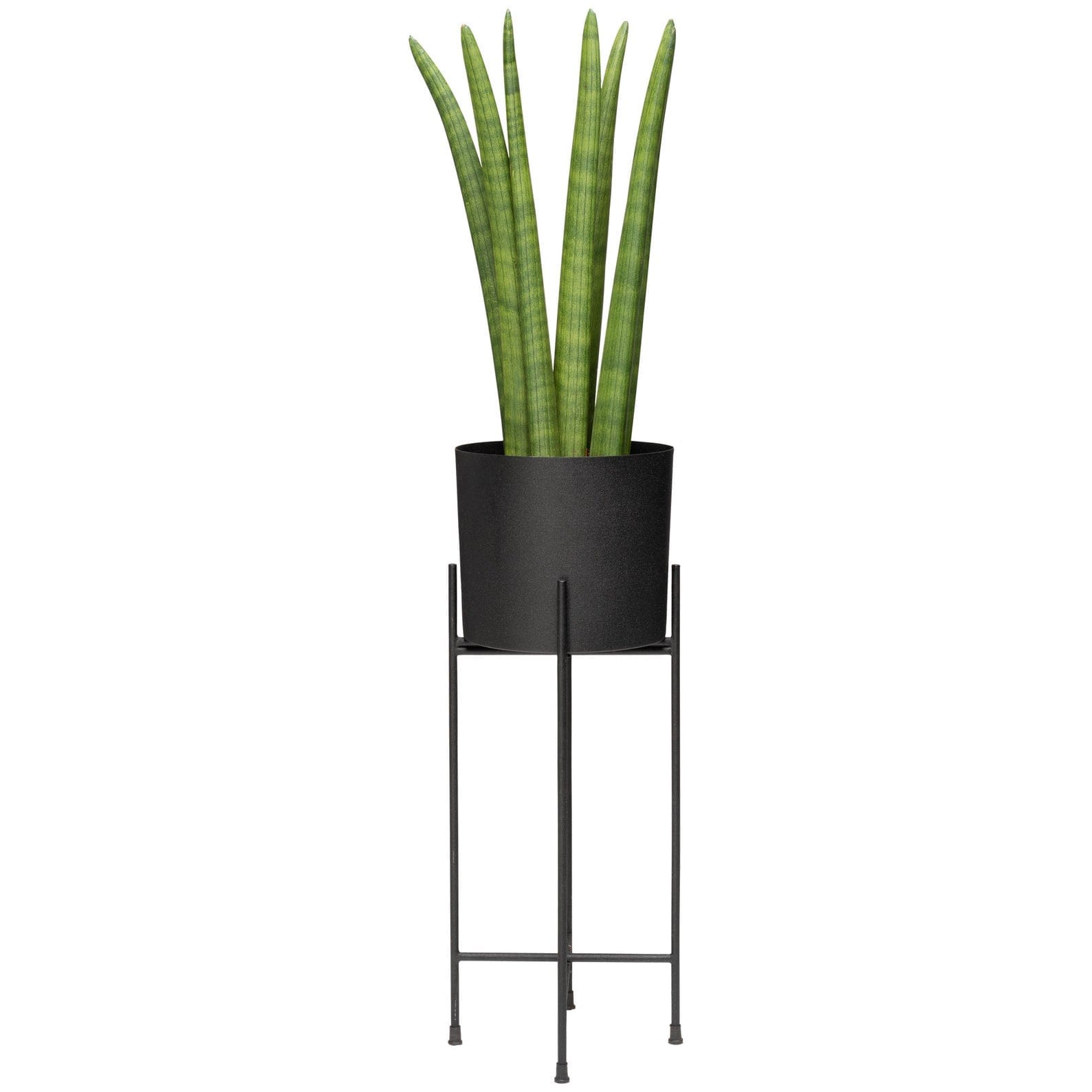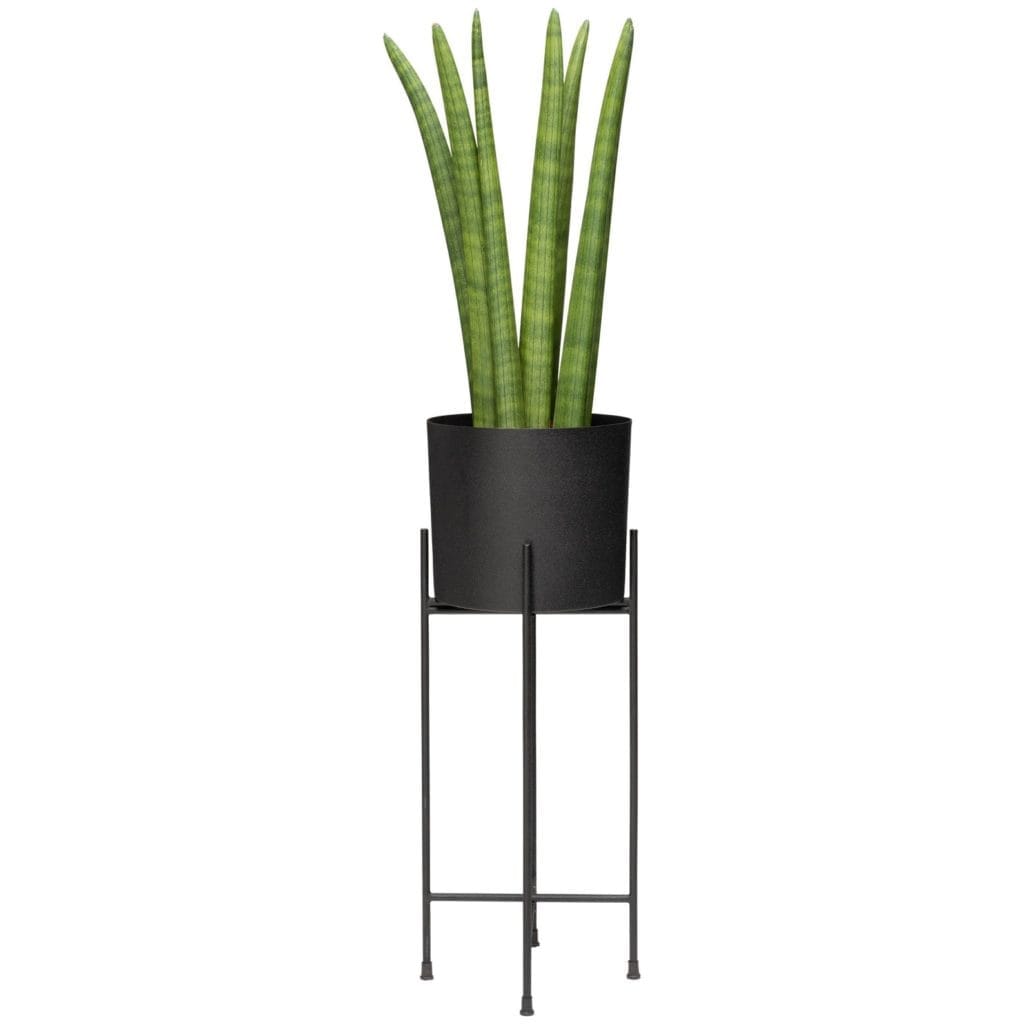 This bestselling, mid-century modern plant stand is a standout. I love the all black design, it's so sleek and edgy. Perfect for anyone who loves minimal design but also eye-grabbing decor pieces.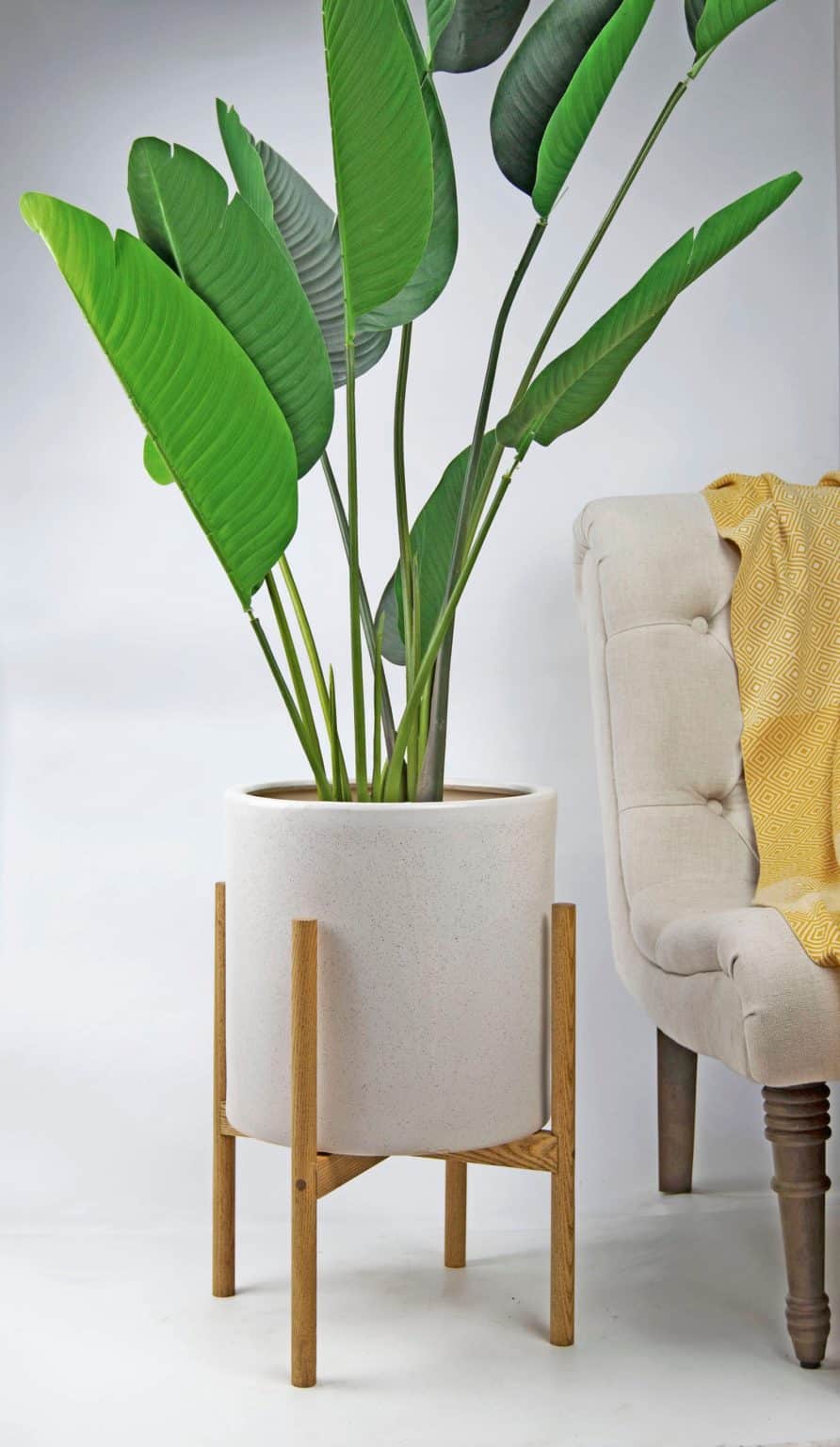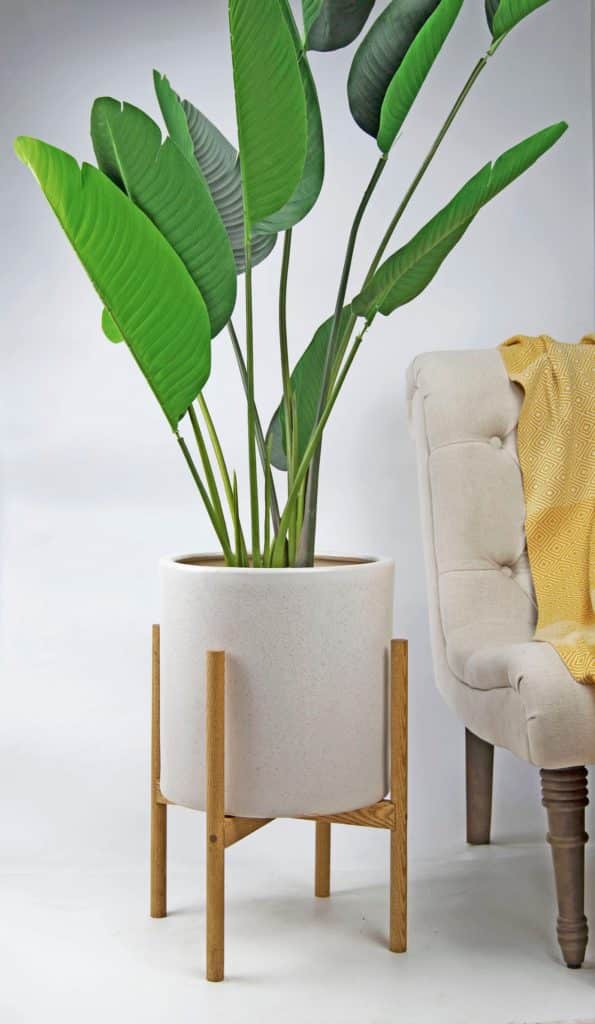 Looking for indoor plant stands on Etsy? Look no further! This large plant stand is so gorgeous with a 13 inch pot and wooden legs. I absolutely adore this classic look, it's so bright and happy.
Looking for more gift ideas? Check out this Gift Guide for Houseplant Lovers.
Industrial Plant Stands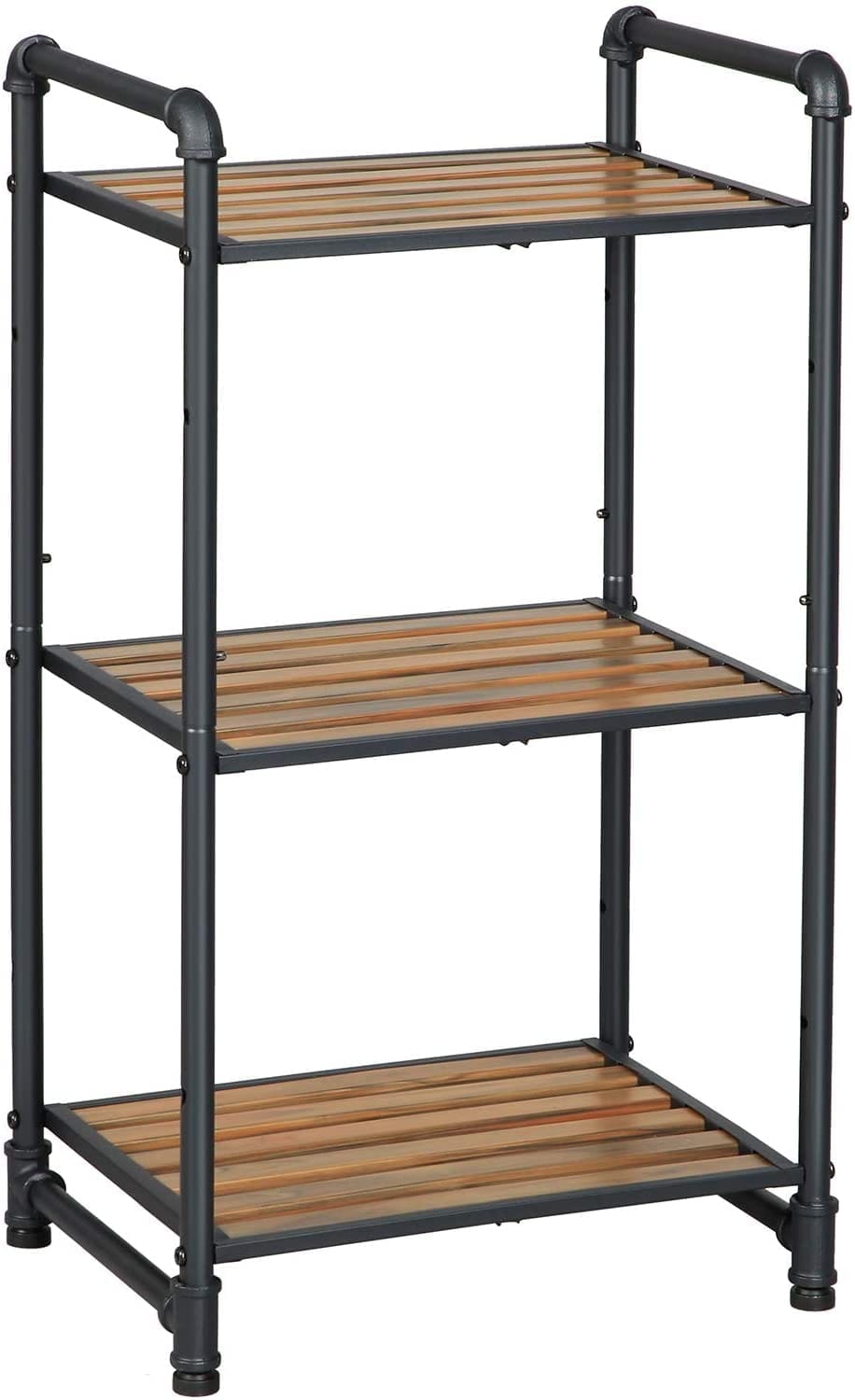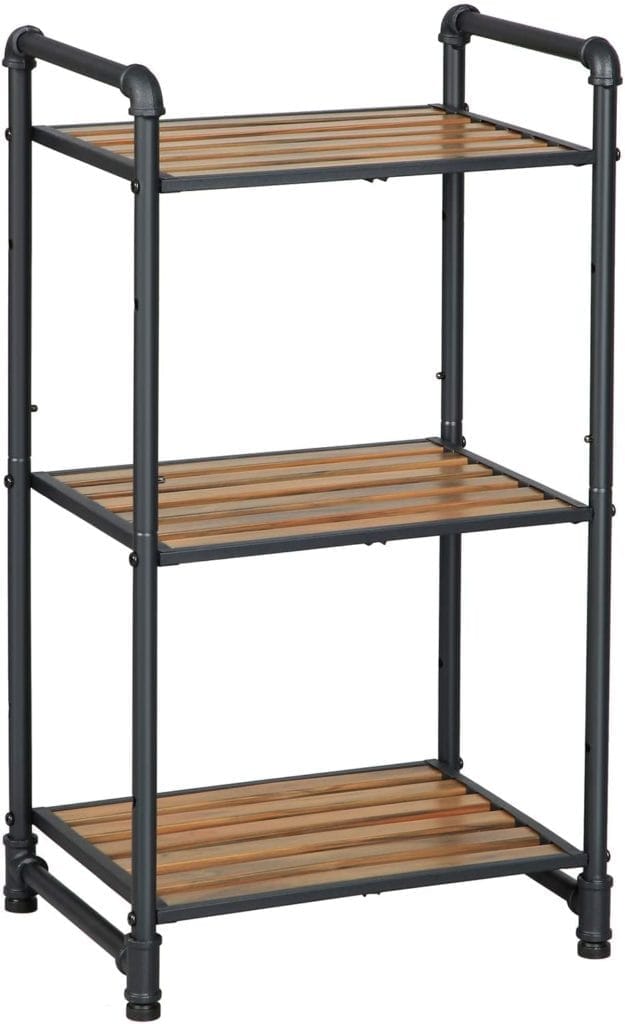 What do you do when you have too many houseplants to count? You need more space to display them of course! This 3 tiered shelf makes a perfect indoor plant stand for multiple plants.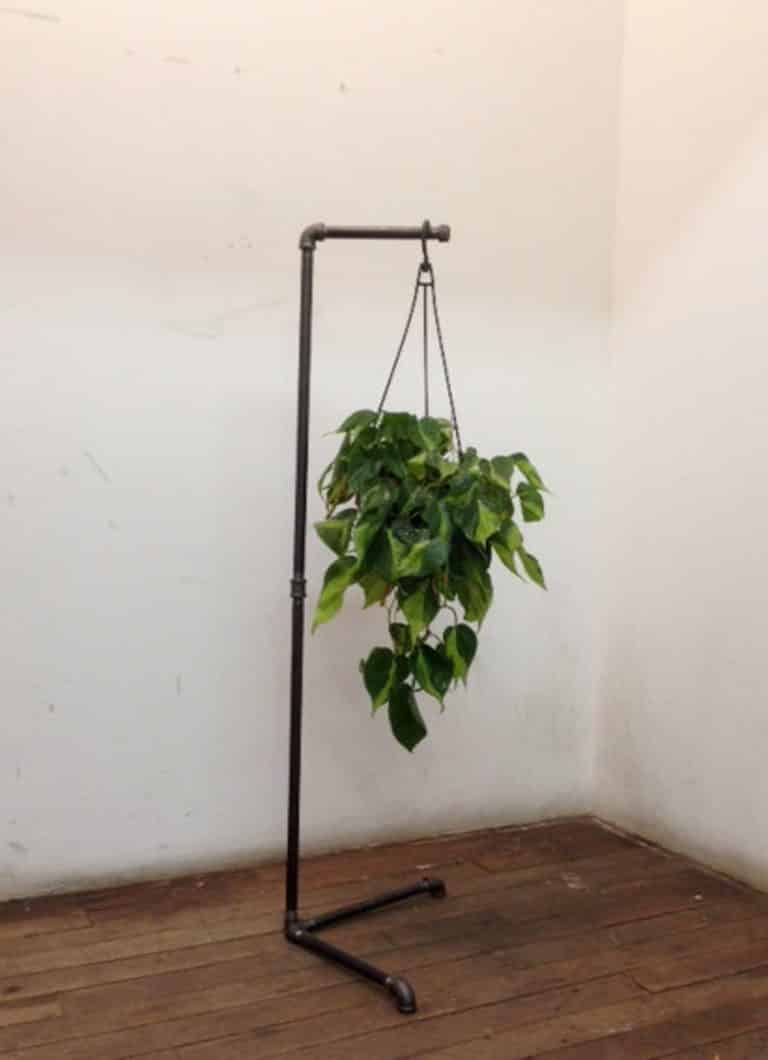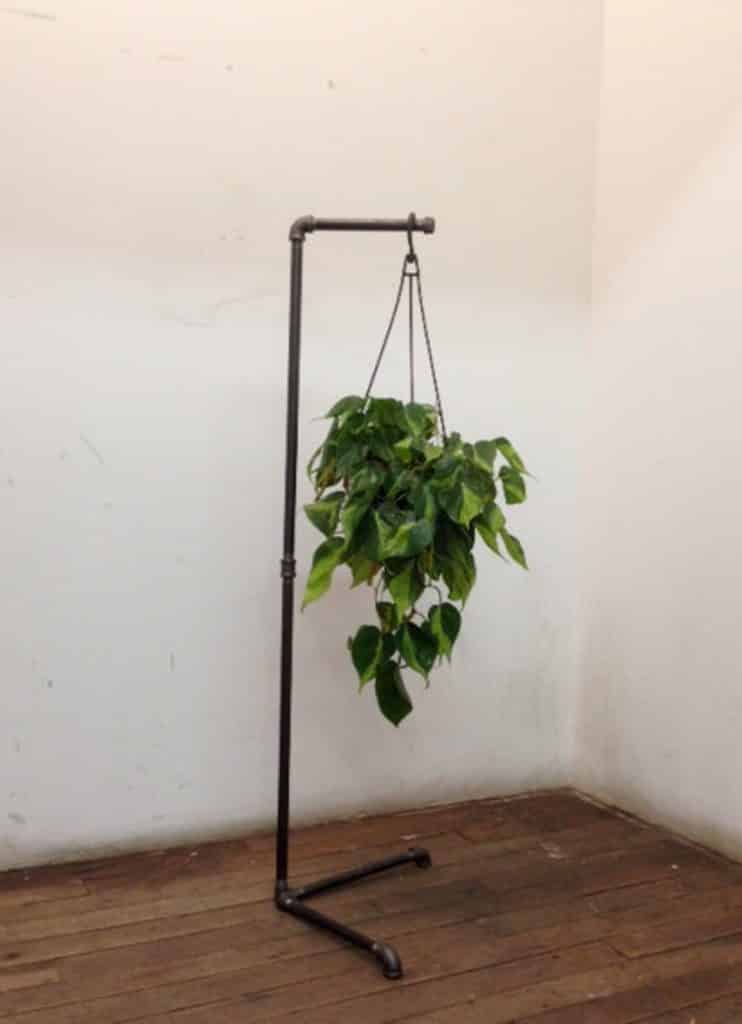 You are sure to get compliments on this free standing, industrial plant stand from Etsy. It's made from all black industrial pipes, which gives it a sleek and edgy look. This stand is 4 feet tall, which is perfect for any trailing houseplant.
Read more about Tabletop and Hanging Houseplants for Beginners.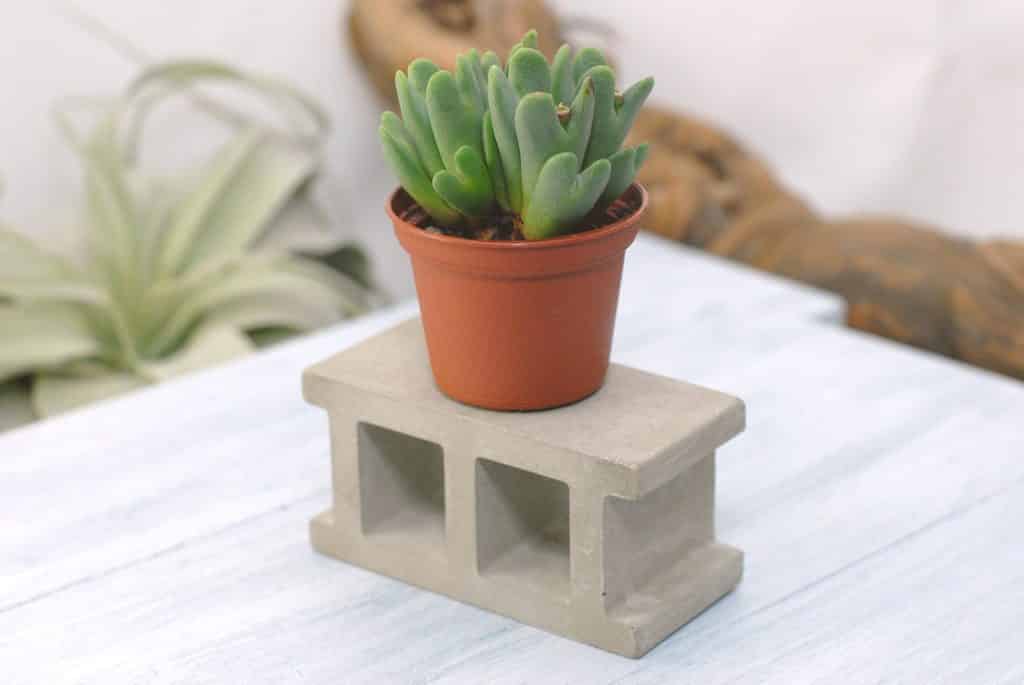 What's more industrial than concrete? This mini concrete stand is perfect for elevating any small pot off a table or desk to add extra style and a little height.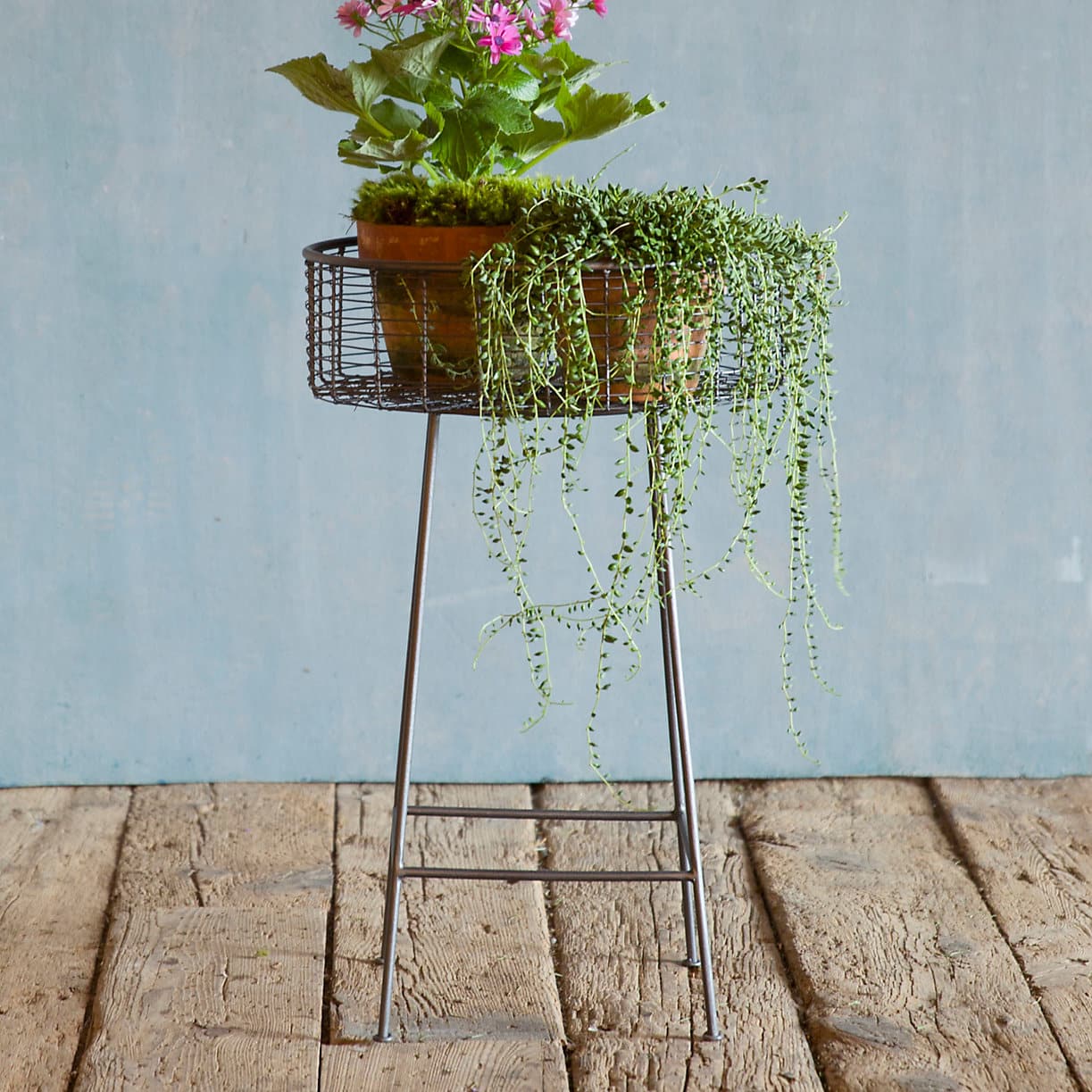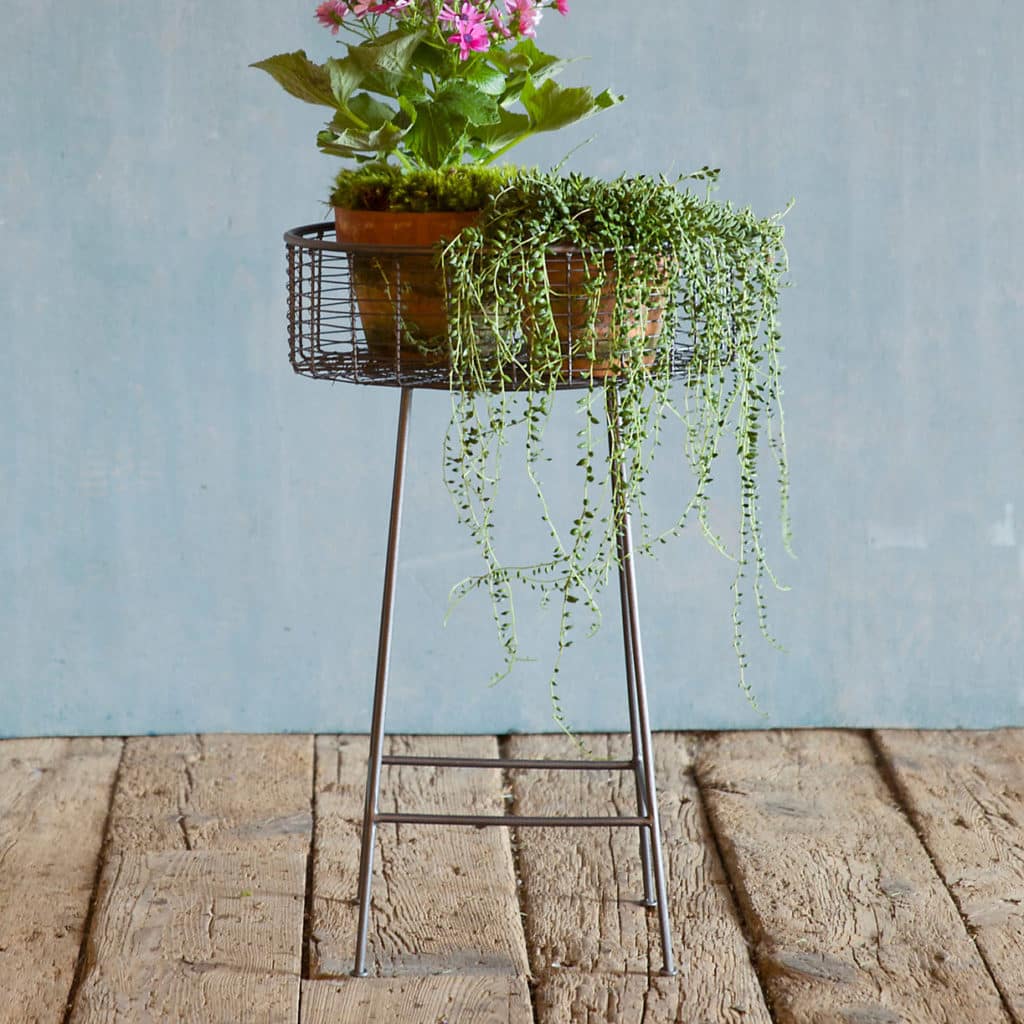 Wrought iron, indoor plant stands are definitely a statement piece. I love the clean lines of this industrial plant stand. I also love that this basket is big enough for two plants to fit in, it's such a unique look to have multiple plants in one stand.
If you want more cactus related gift ideas, read our Cactus Lovers Gift Guide.
Bo-ho Plant Stands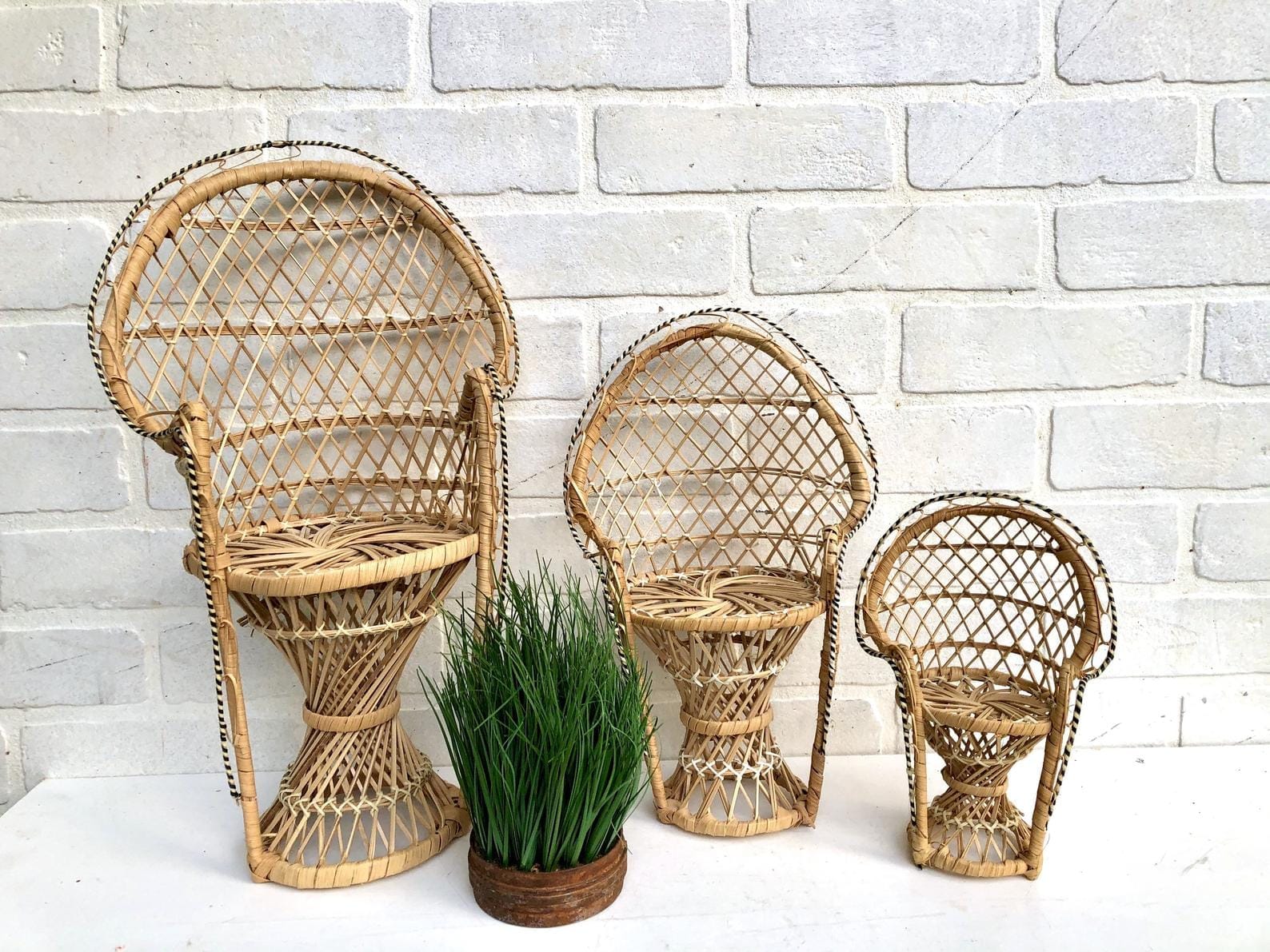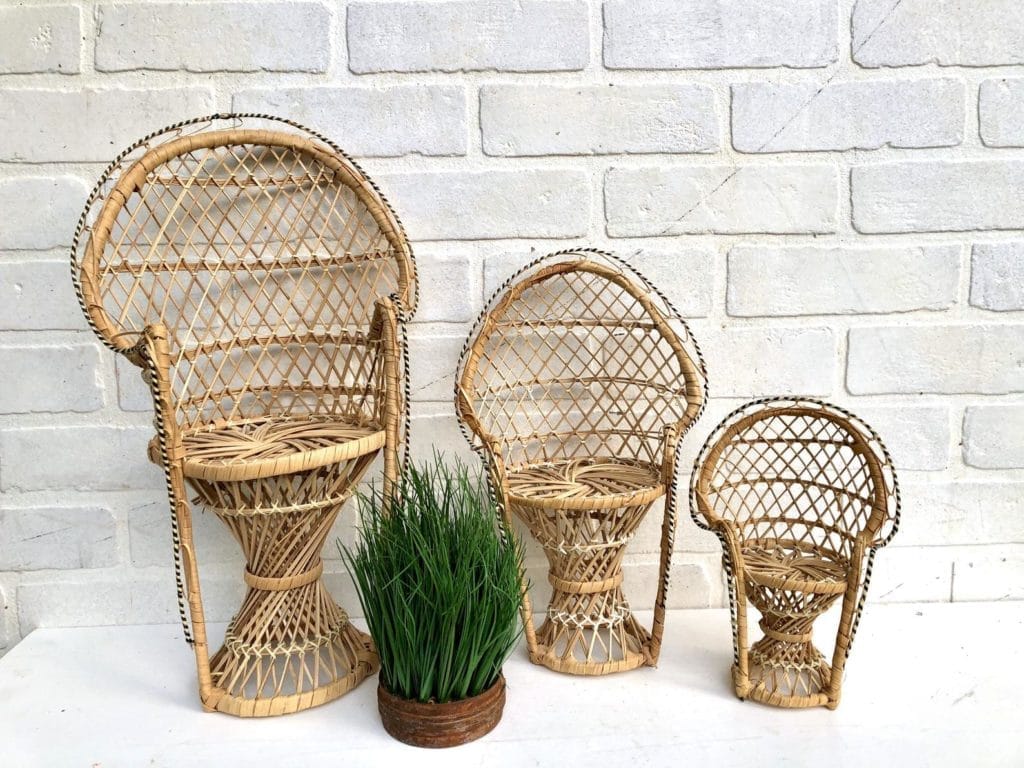 How stunning are these mini peacock chair plant stands? I have wanted a peacock chair for years but since they're so expensive, I'll buy a mini one for my plants instead.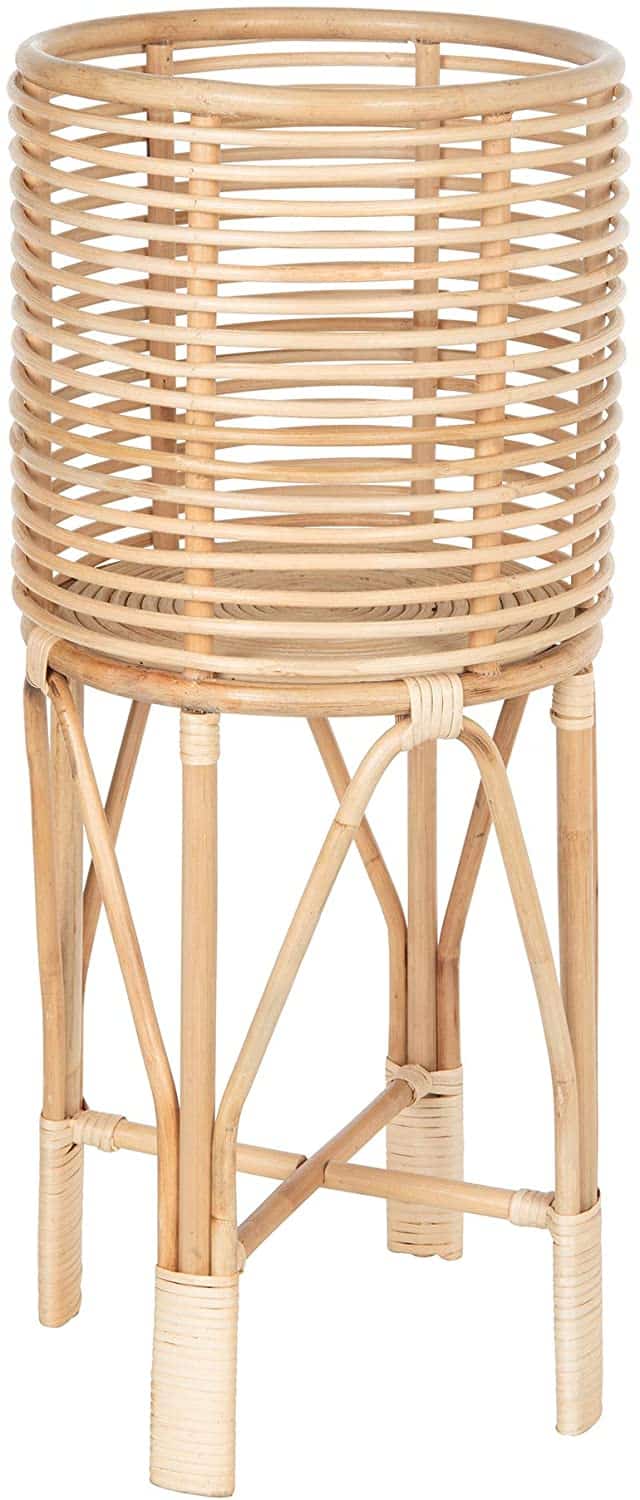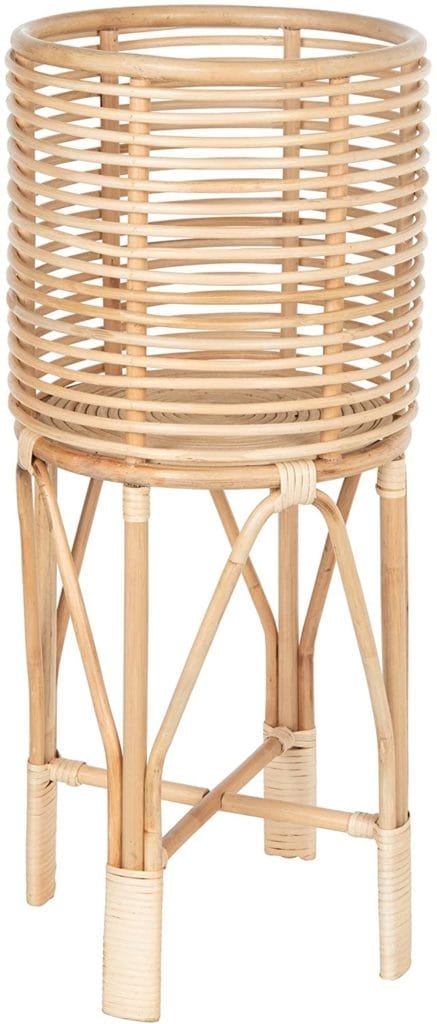 This rattan plant stand is the perfect way to bring some bohemian vibes into your indoor jungle. I love the look and feel of this light rattan material, it's so bright and cheerful. Rattan material is very sturdy, yet lightweight which is ideal for functional home decor.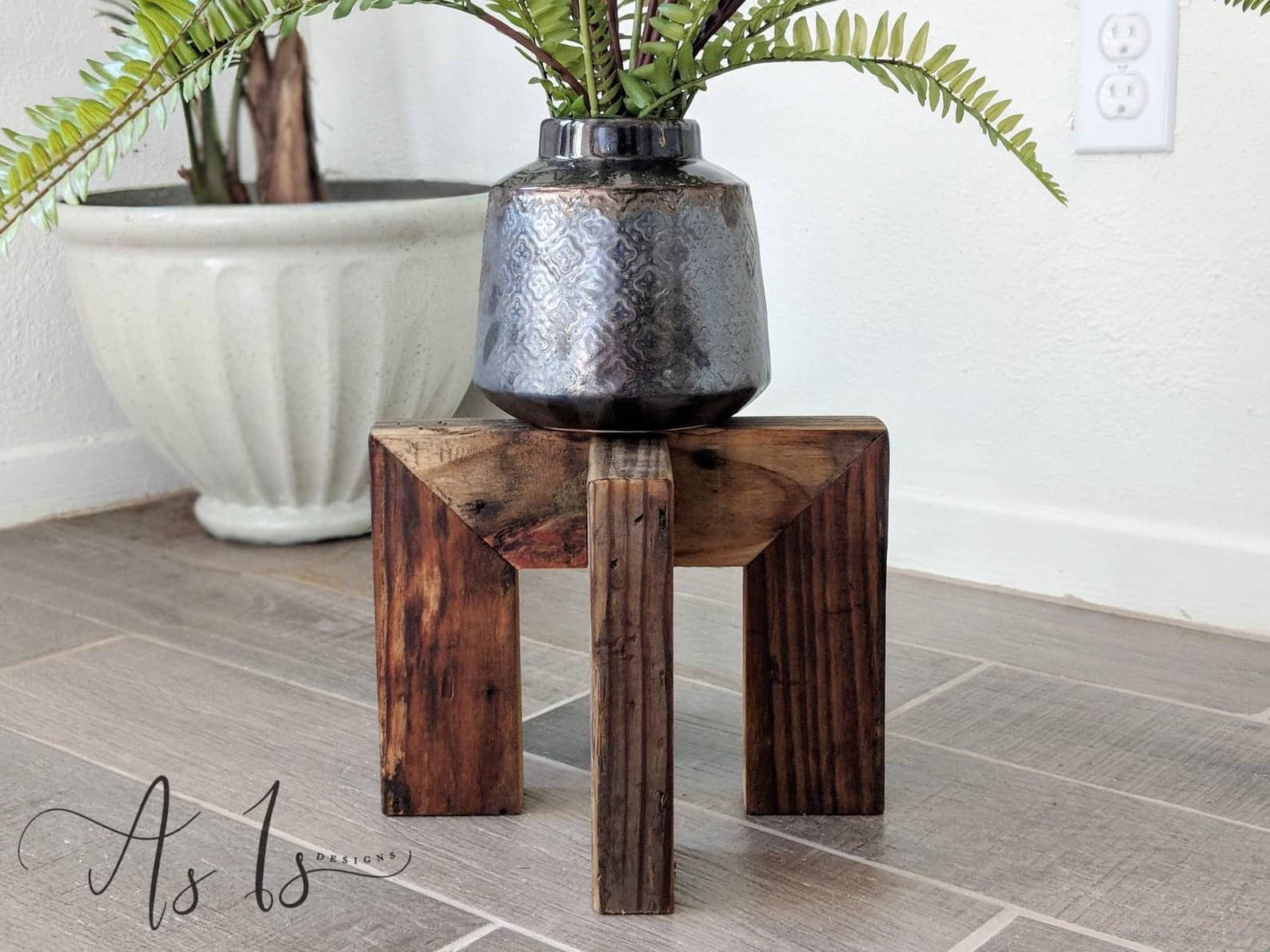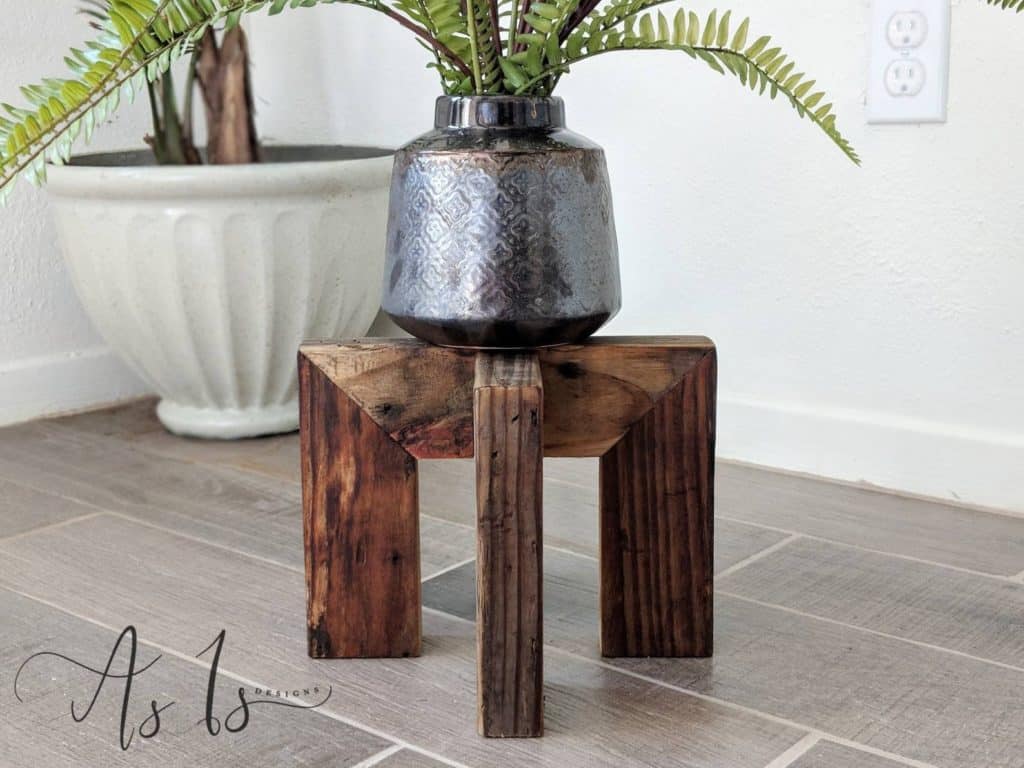 What makes this plant stand so unique? It's handmade from reclaimed wood, making it a great eco-friendly choice. Anything made from recycled materials gets extra brownie points in my book, especially when it's this cute. It also comes in four different finishes to match anyone's style.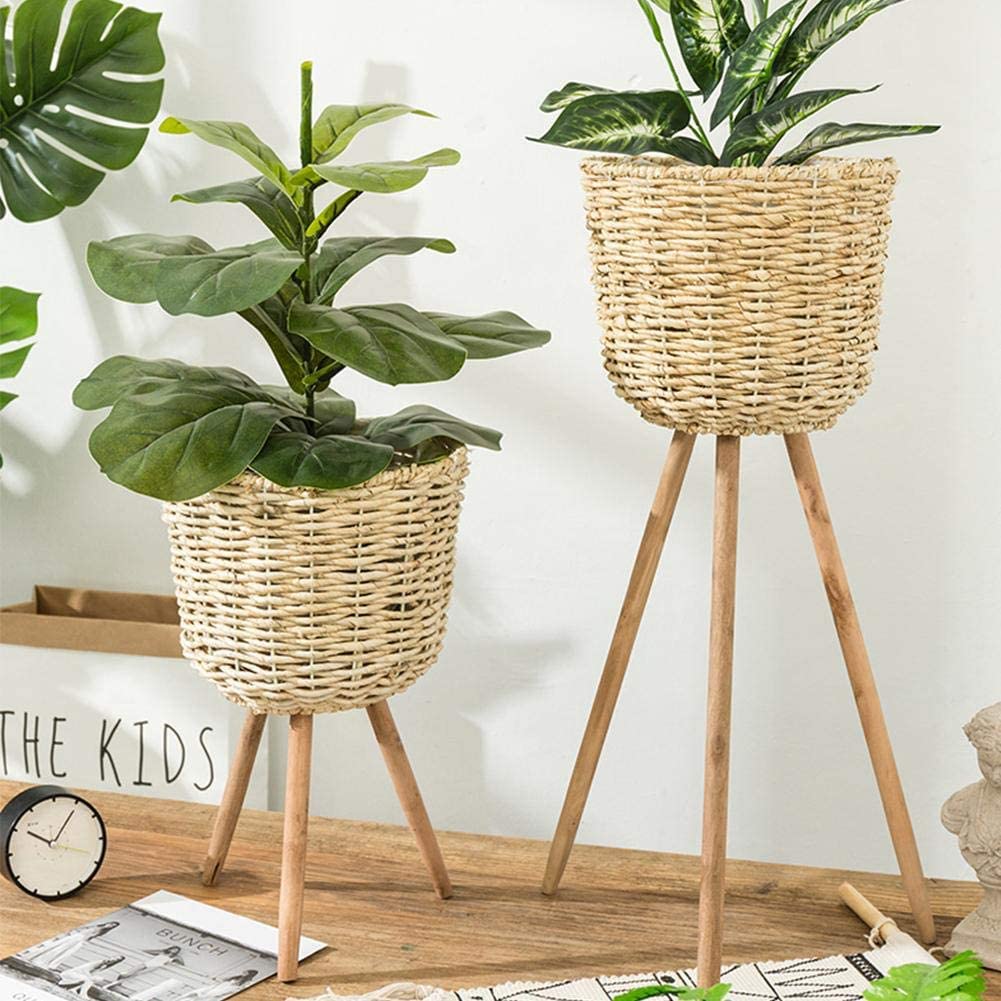 This indoor plant stand is the perfect combination of mid-century modern and boho. The wicker basket and long wooden legs create such a cute style and shape, any boho loving houseplant collector will adore this plant stand.
Know someone who's obsessed with succulents? You'll love our Succulent Gift Guide.
Cottage Core Plant Stands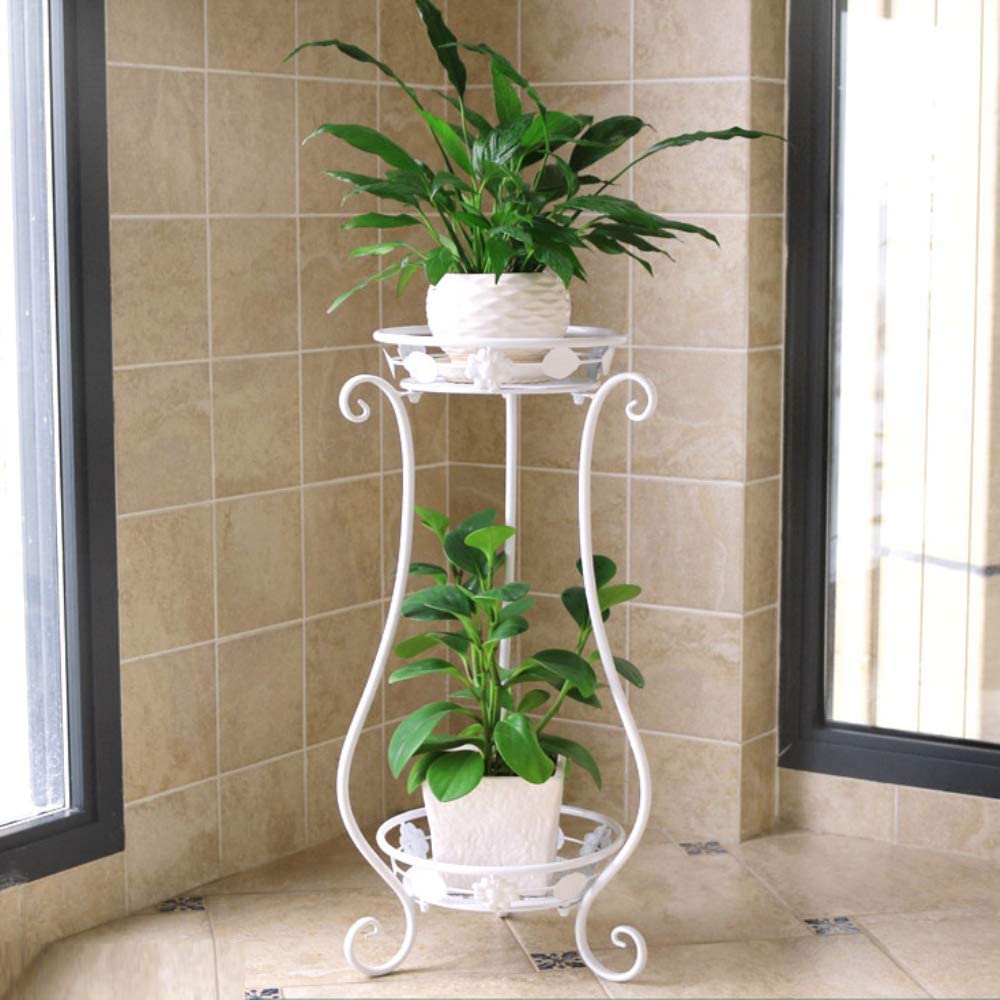 Vintage inspired, indoor plant stands would make a beautiful addition to anyone who loves shabby chic decor. This wrought iron plant stand has such beautiful detail and is truly one of a kind. The best part about this plant stand is that it can hold multiple plants.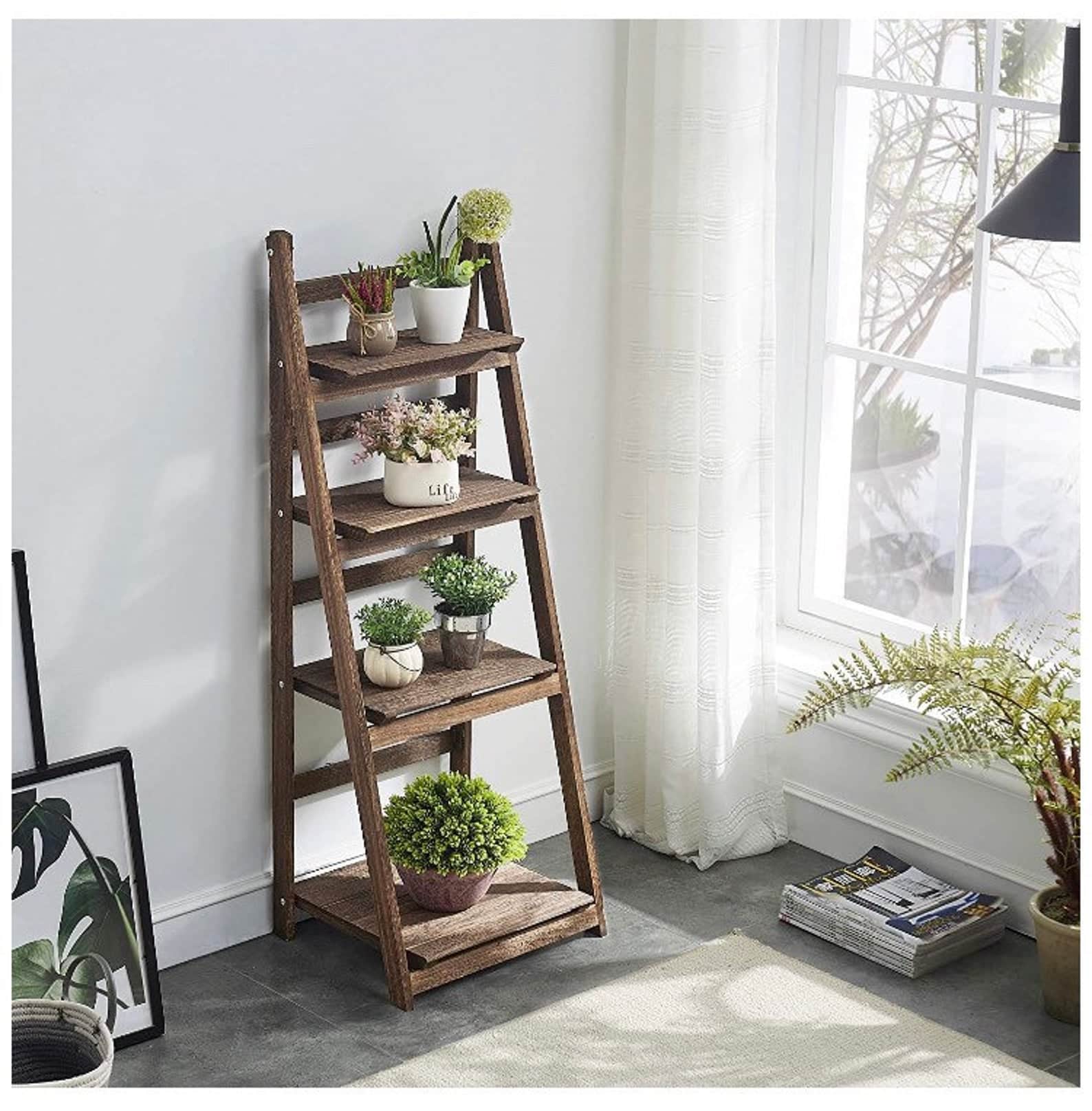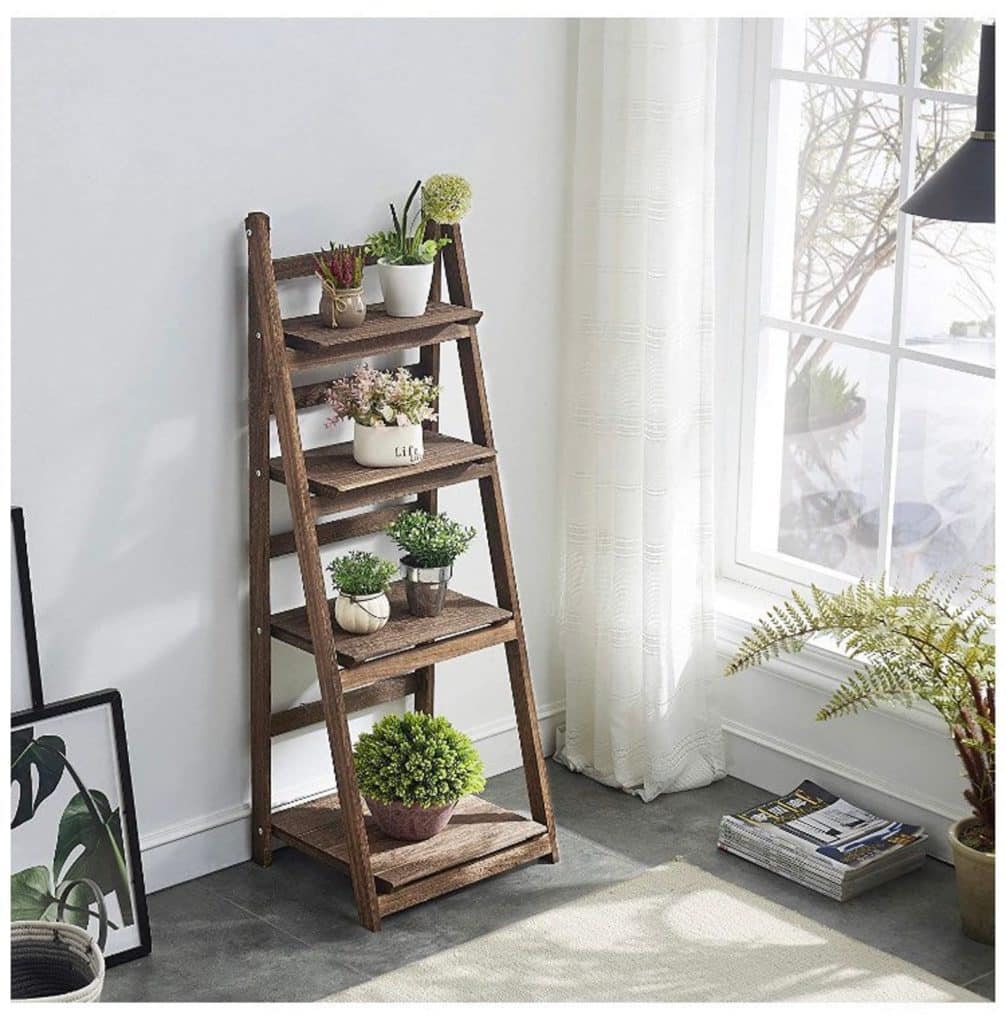 How cute is this ladder plant stand? Perfect for displaying a small collection of houseplants in a corner of your cottage.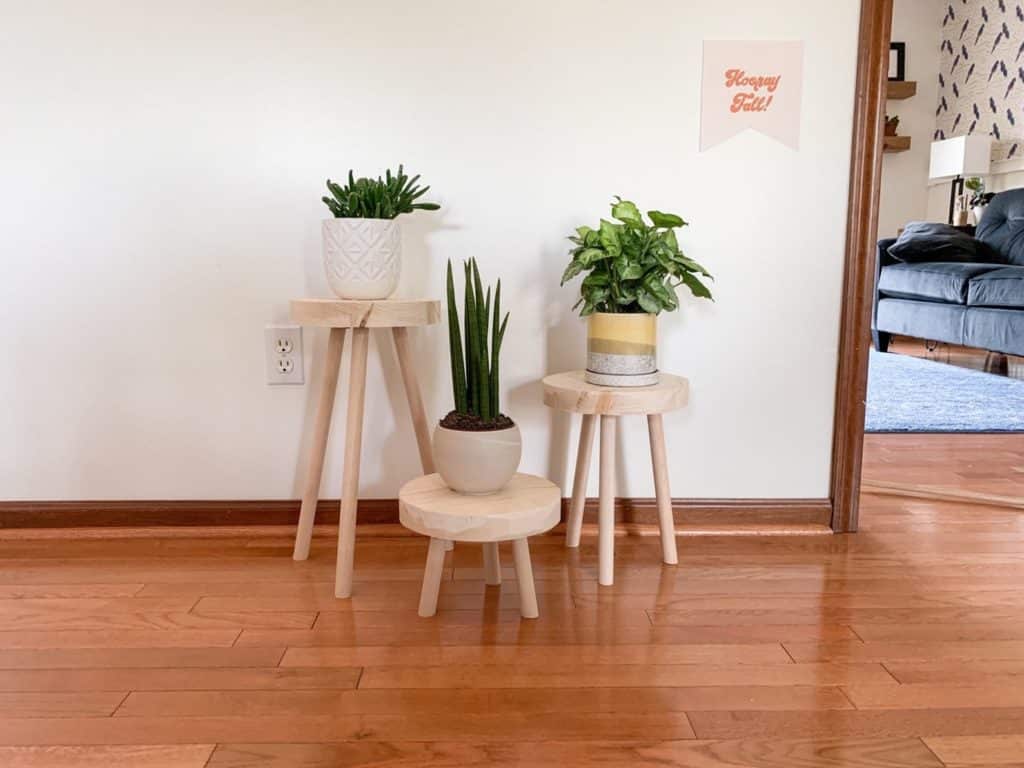 This simple, natural wood plant stand would fit perfectly into any cottage core styled home. If you want a plant stand that comes in multiple different heights, this is perfect for you. The shortest one is 6 inches tall, which would be adorable on a side table or desk.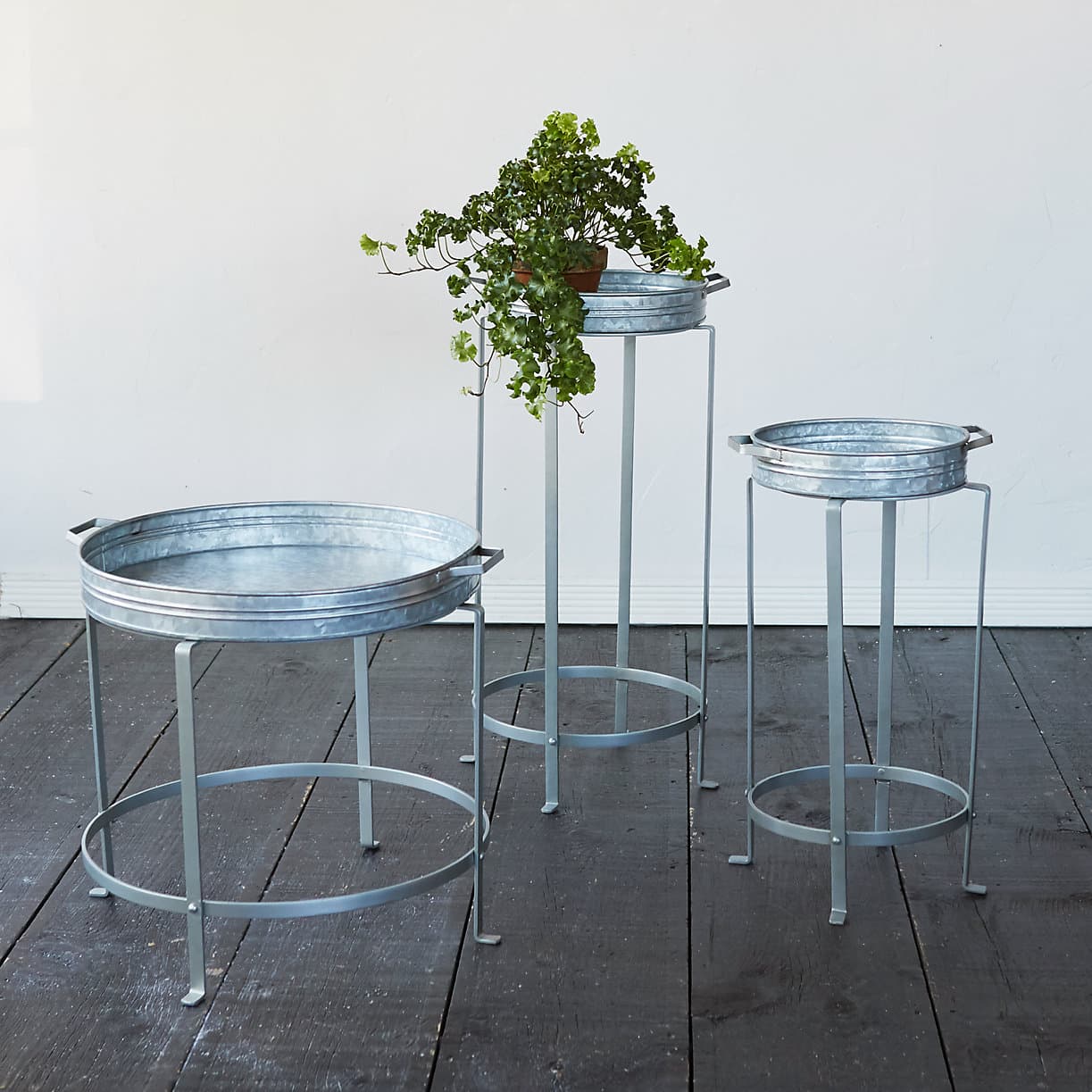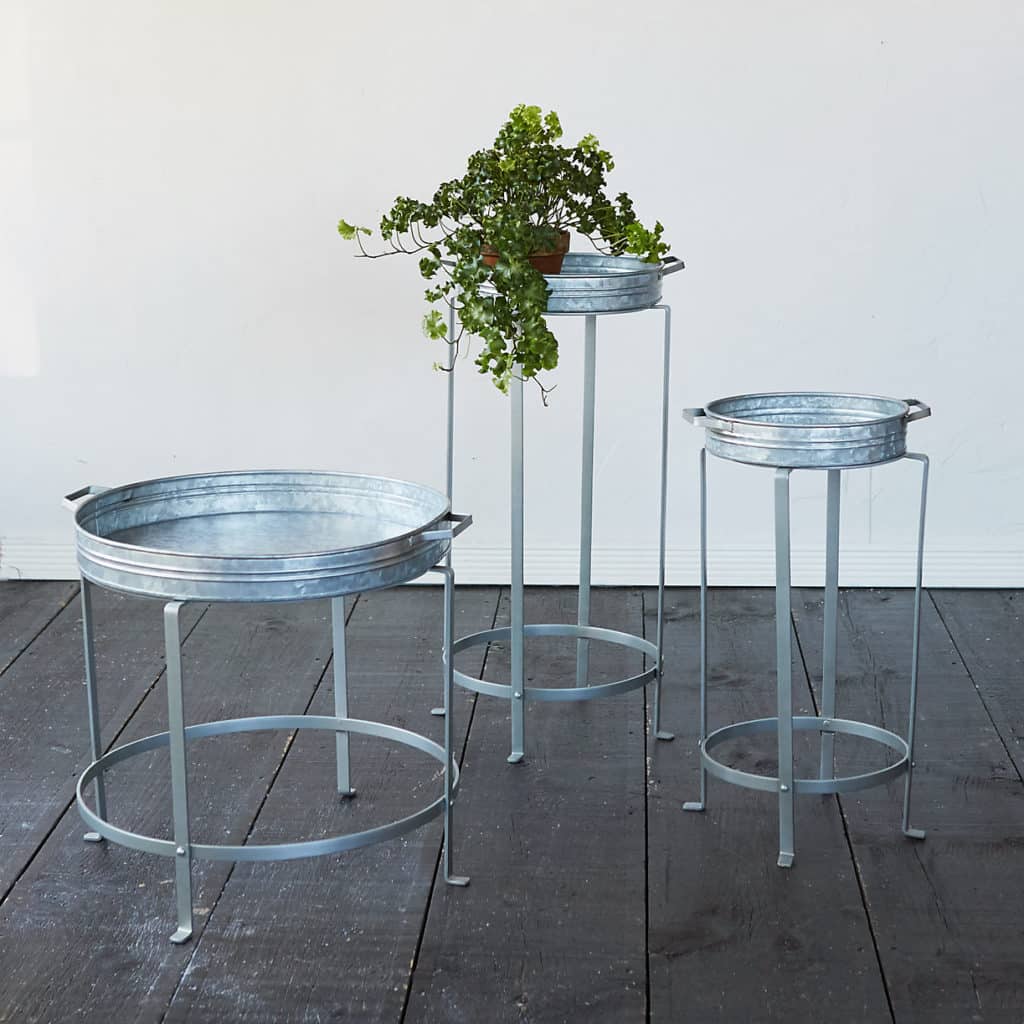 I love the look of this whimsical, iron indoor plant stand. I also love that the top is removable and has handles, which makes transporting and watering your plants so much easier.
I hope this guide helped you with your online shopping this holiday season or anytime throughout the year!
Best,
Brielle
Brielle is an LA native who is new to the Tucson Sonoran desert. She enjoys spending time in nature, photography, and eating vegan junk food. 
OTHER HELPFUL HOUSEPLANT GUIDES:
This post may contain affiliate links. You can read our policies here. Your cost for the products will be no higher but Joy Us garden receives a small commission. Thank you for helping us spread the word & make the world a more beautiful place!