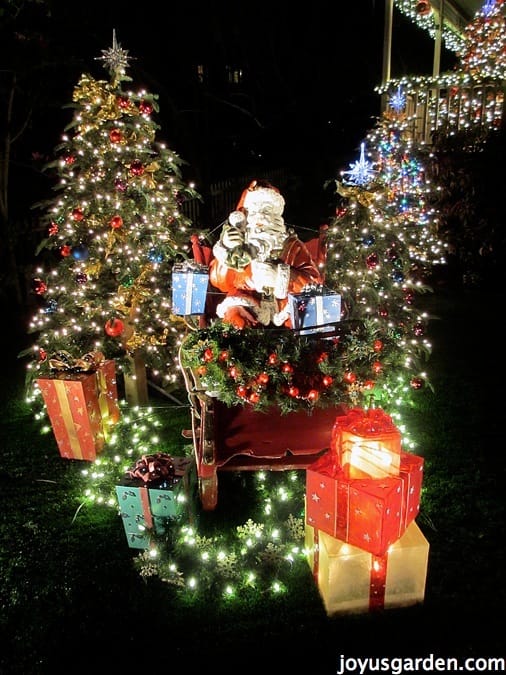 Ho ho ho –  we're knee deep in the holiday season once again.  And for me, that means I  head up north right after Thanksgiving to do a Christmas decorating job I've done for quite some time now.   Everything used has been collected over the years and is pulled out to turn the outside into a holiday wonderland.  The  front porch is made festive with penguins, nutcrackers and garlands –  it sparkles with lights and more lights.  Santa sits jollily in his sleigh while his rendeer check out the garden.  If only I could teach them how to prune!   A beautiful manager scene, with custom painted figures, graces the front corner of the yard and gets accented with fallen palm debris.   After you look at the multitude of pictures you'll find our video,"Joyful Christmas Decorations" , which shows you more of the interior decorations than pictured here.
As many of you already know, I was a professional Christmas decorator for years.  I have a few more tips to share with you to make your decorating endeavors a bit easier and a bit brighter.
Tips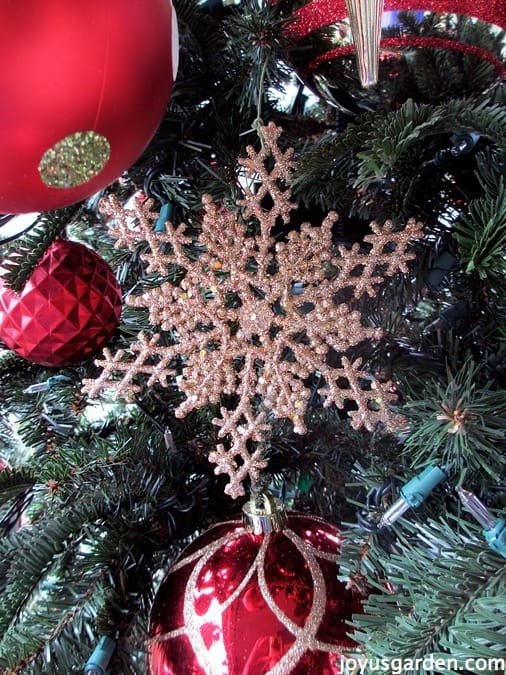 Inexpensive snowflakes look like a million bucks on a tree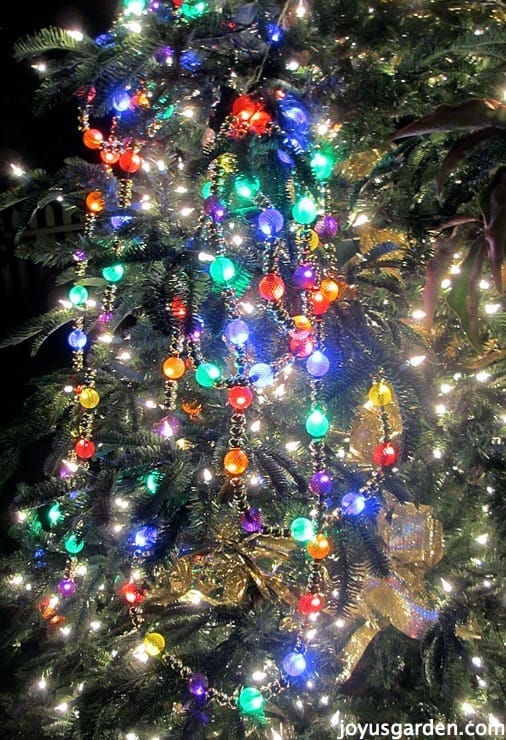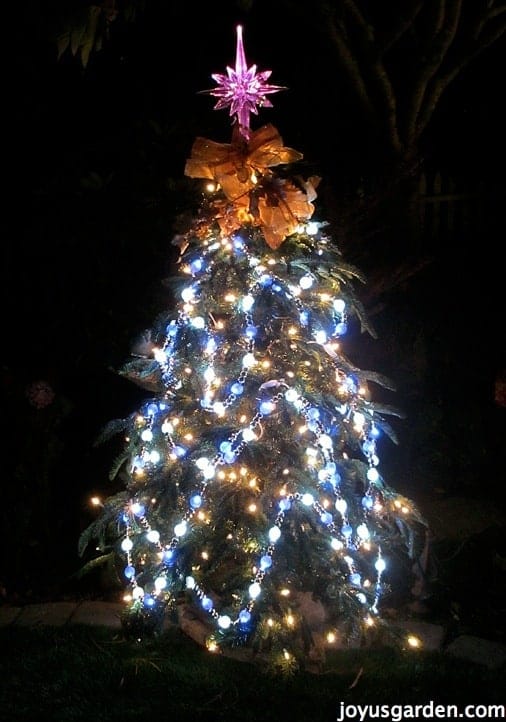 Bead garland makes trees glow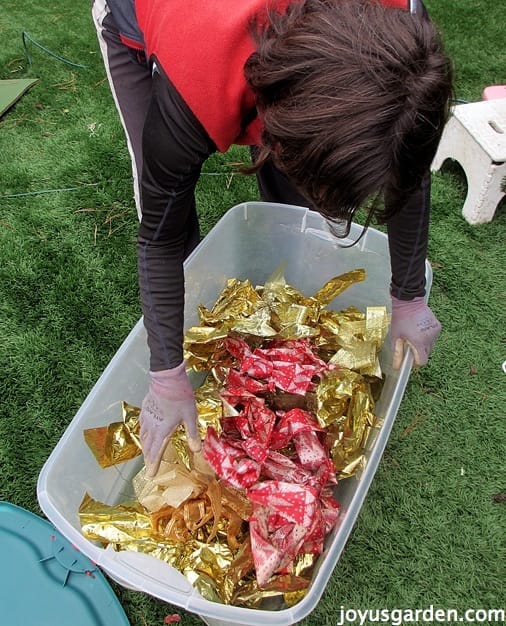 These bows have been around for 20 years.  Tucked deep into a tree, they add sparkle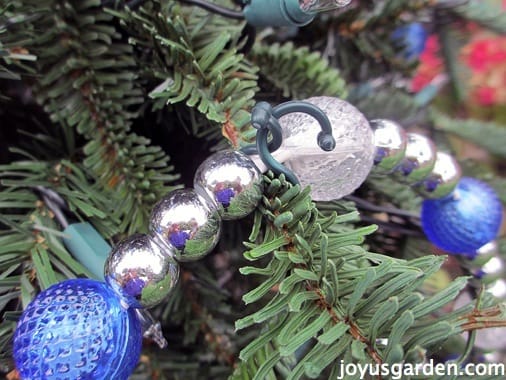 These plastic clips are fabu for attaching garland to the tree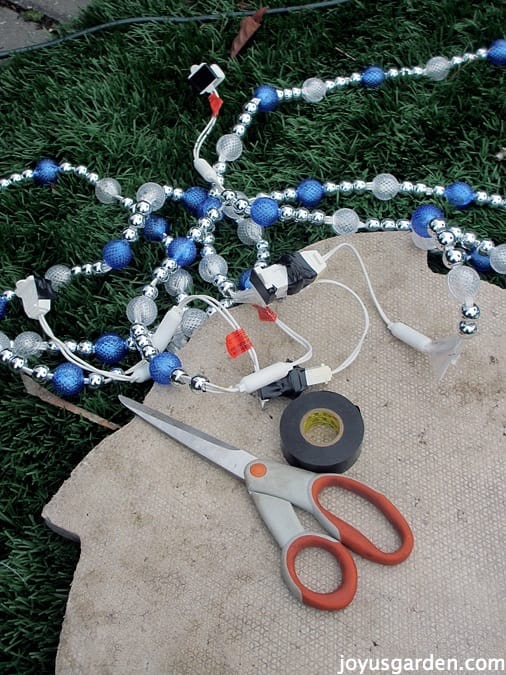 Electrical tape prevents moisture from seeping in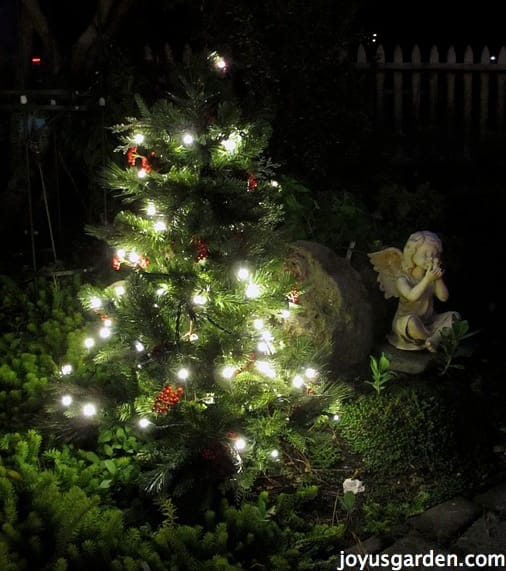 Small trees light up the walkway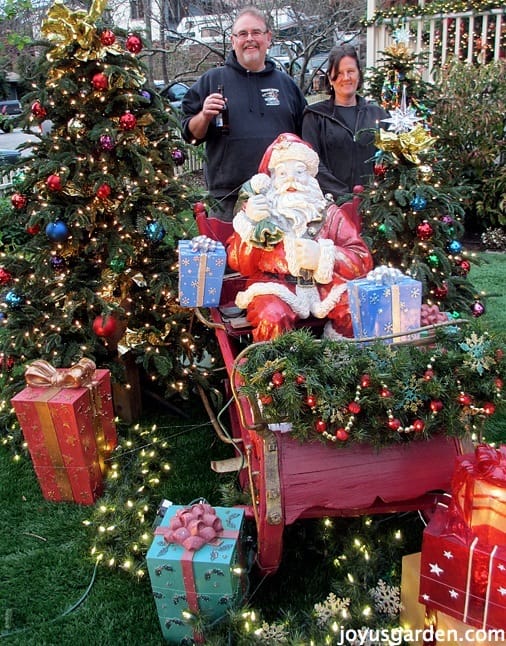 Beer is essential after a long day of decorating!
Front Porch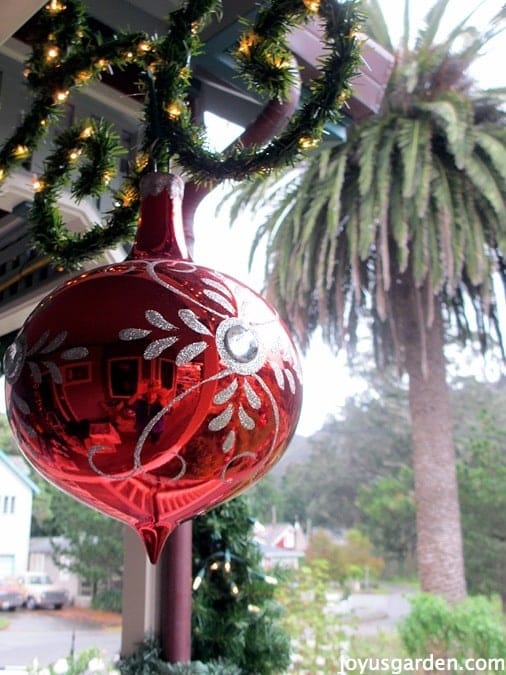 Jeweled red orbs hang from the festoons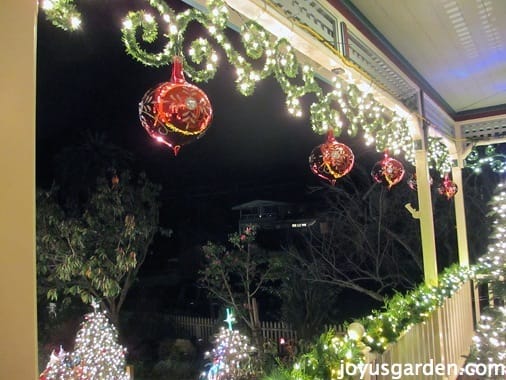 The orbs sparkle at night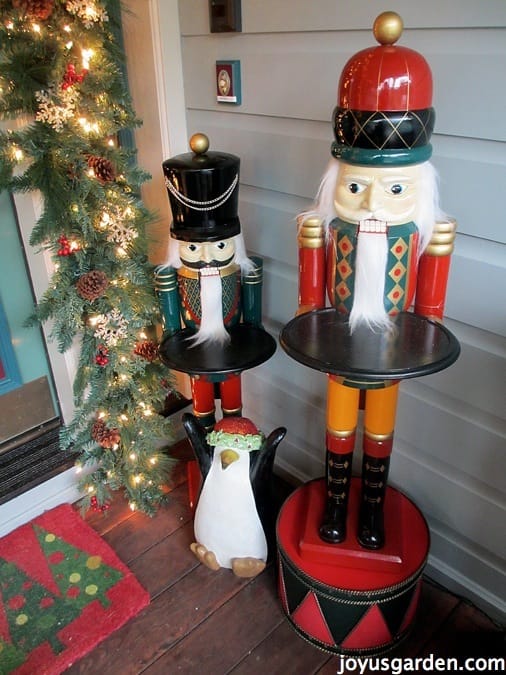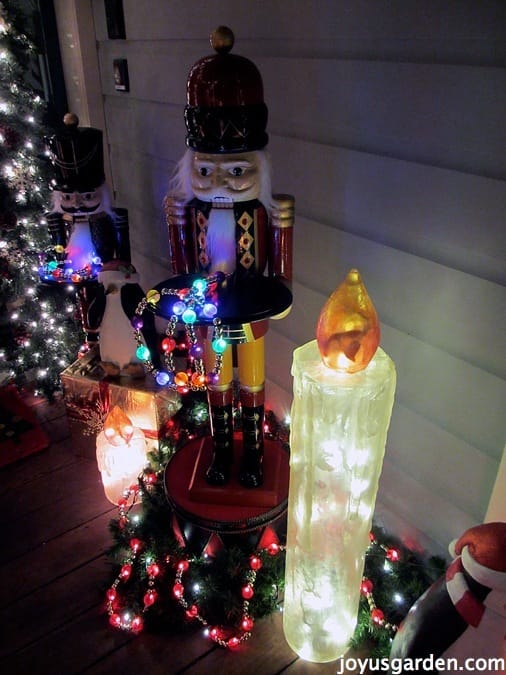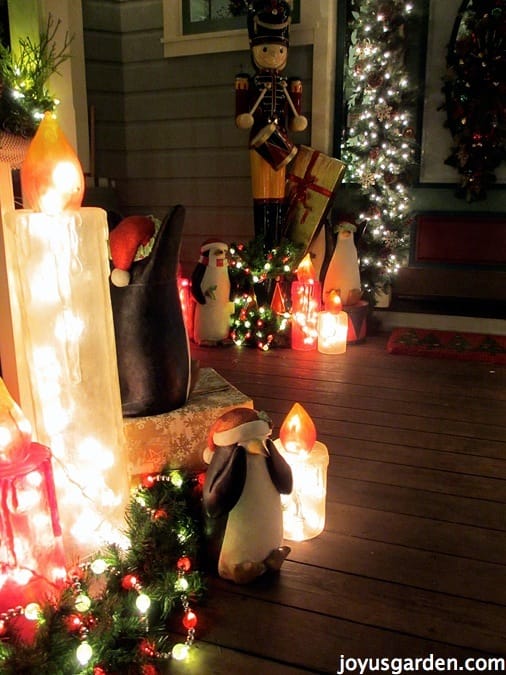 The bead garland lights the porch floor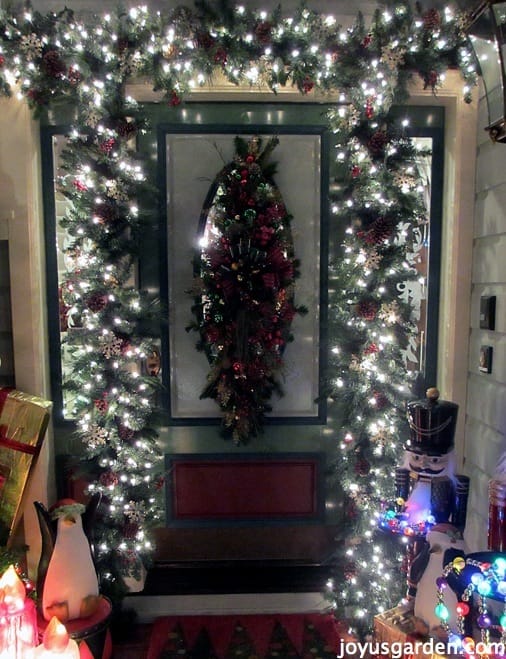 A welcoming front door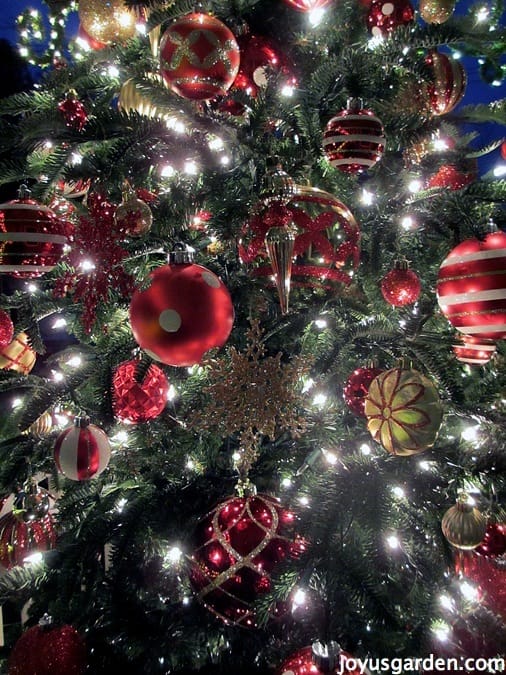 The porch tree is done in red, gold & white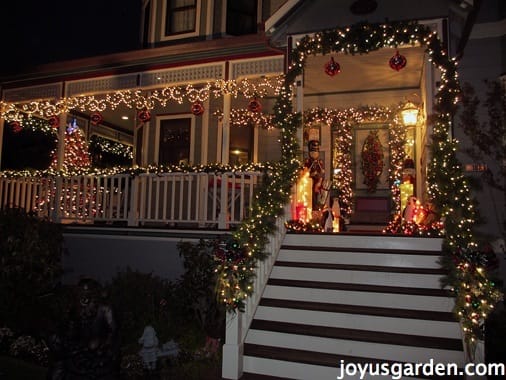 All lit up
Santa In His Sleigh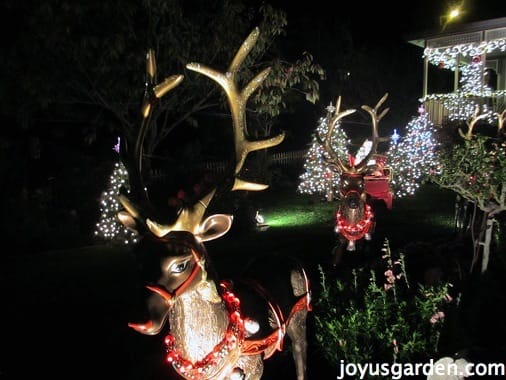 The life reindeer are sturdy enough to ride!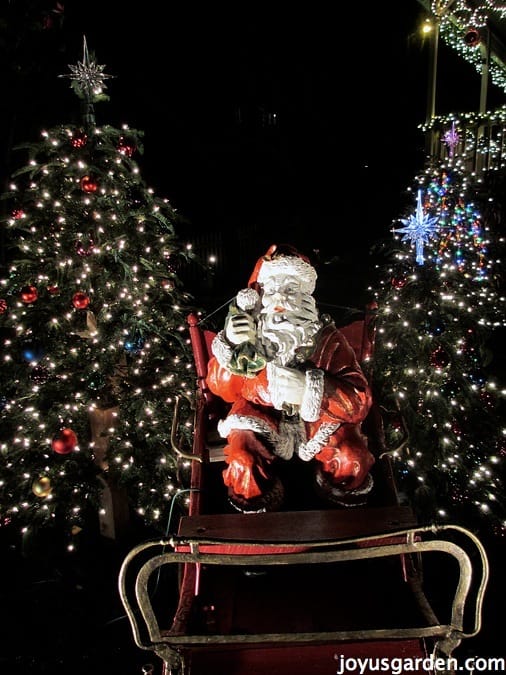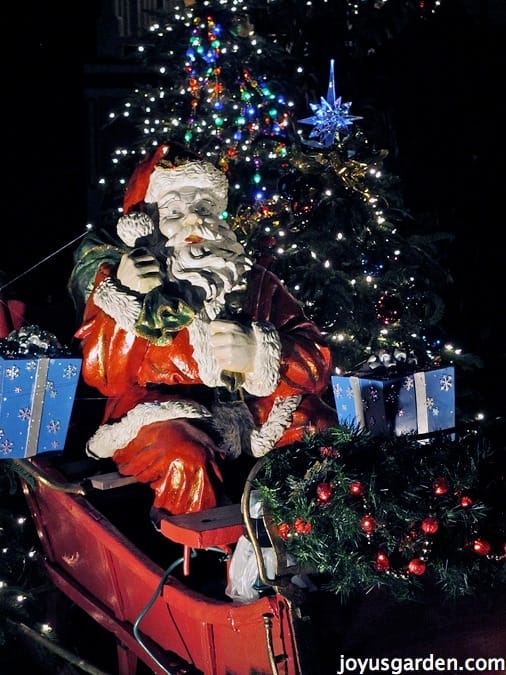 Manger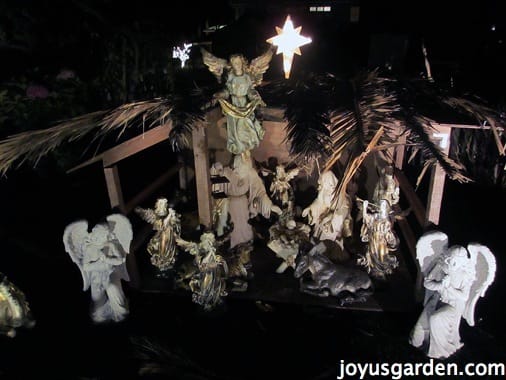 Susie hangs festoons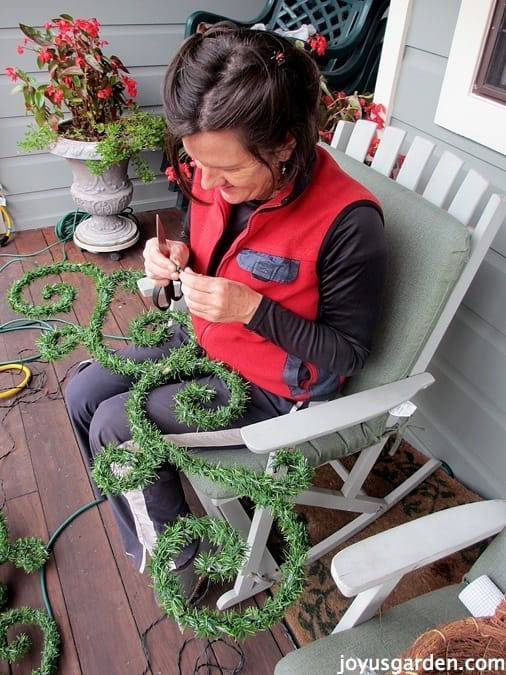 Light bulbs need to be replace on the festoons
Here are a couple of mantle piece shots from inside the house.  As I mentioned above, you can see more of interior decorations in the video below.