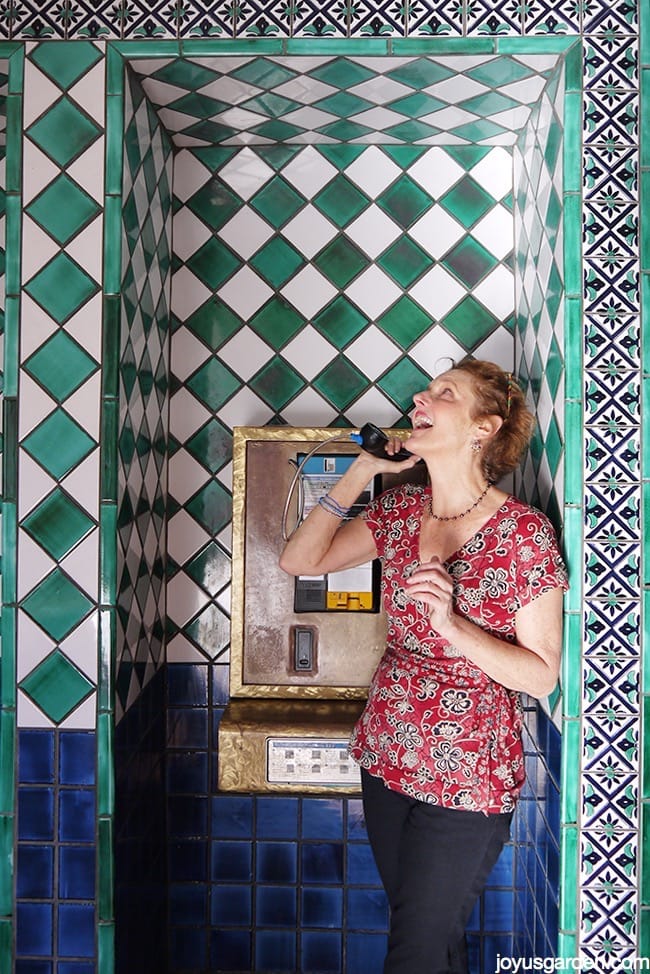 Santa Barbara is an Eden when it comes to plants. The variety of plant materials that grow here is amazing and really adds to the beauty of this small city. It is known for it's Andalusian architecture which here, in a nutshell, is white-washed buildings and red tiles roofs. Tiles fit right in with the Spanish style of the buildings and are seen all over town. They accent the gardens and really add to our outdoor (and indoor) spaces.
Tile is public art here. Some of the many places it can be found are accenting a doorway, adorning a bench, as decoration in a floor, dressing up a stairway , inlaid on the wall of a building for ornamentation or to convey a fact in history or set into the ground to mimic a rug. These days we're in the midst of a "megadrought" so they add a welcome pop of color to an otherwise somewhat "browning" landscape. The motto around here is "brown is the new green"!
I like all the tile work seen around town and even have some on my own house. Some are intricate, some are plain, some are vivid and some are muted. All evoke the Southern California way of life where a good portion of our lives is spent in the great outdoors. Why not have something colorful and beautiful to look at while sitting in the garden or strolling the streets!
This post may contain Amazon affiliate links. You can read our policies here. Your cost for the products will be no higher but Joy Us garden receives a small commission. Thank you for helping us spread the word & make the world a more beautiful place!