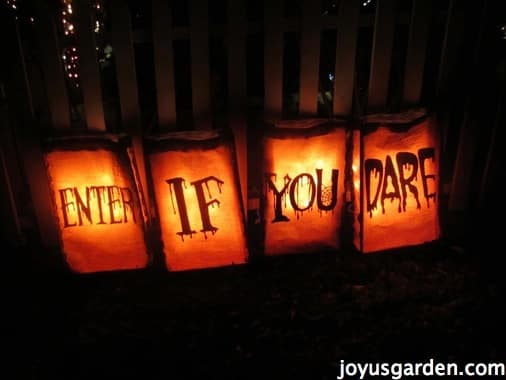 "When witches go riding and black cats are seen, the moon laughs and whispers, tis near Halloween".
Halloween is a holiday loved by children and adults alike.  It's a great reason for everyone to dress up and play out life like their favorite, crazy character – pirate wenches, Disney princesses and Angry Birds will be seen in towns from coast to coast.   In 2011, 1 billion was spent on kids costumes, 1.21 billion on adults costumes with pets landing at 310 million.  And this year, figures are projected to rise.  Halloween is the second highest grossing commercial holiday after Christmas – and in that figure includes decorations!
This post also includes a spooky and fun video (under two minutes) so be sure to scroll all the way to the very end.  You'll see lots of pictures of  a job we recently did up in the San Francisco Bay Area and get a few tips and ideas along the way.  Click here to see a post I did on the very same job last year.
What you will see is a decorating job I do in a town just south of San Francisco along with the other two thirds of the team: Susie and Mike.  Everything used has been collected over the years and yes, you will see some new creatures and decor this year.  Find your witches' hat and broom and get ready to take flight!
Ready To Install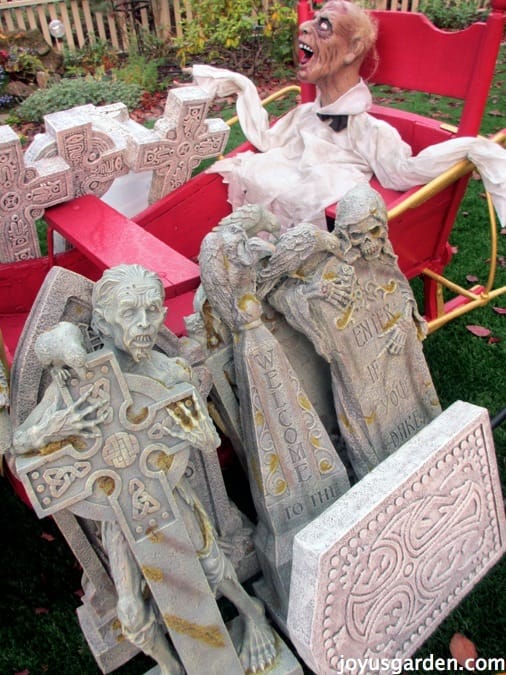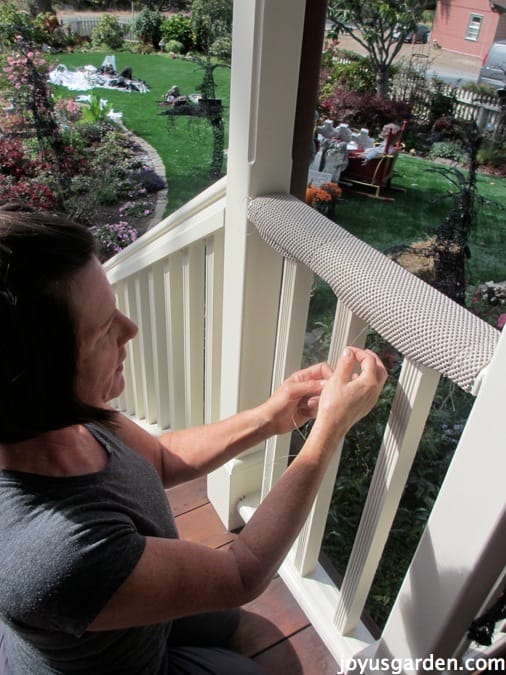 Meet Susie – Halloween candy lovin' decorator who excels with garland and wraps a mean piece of fishing line.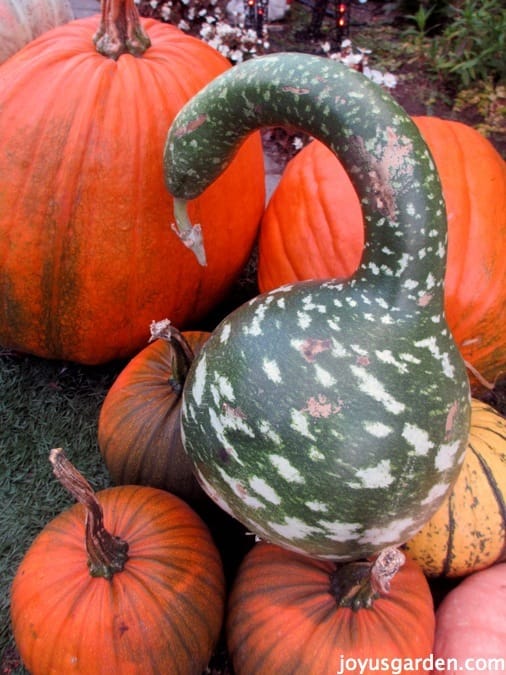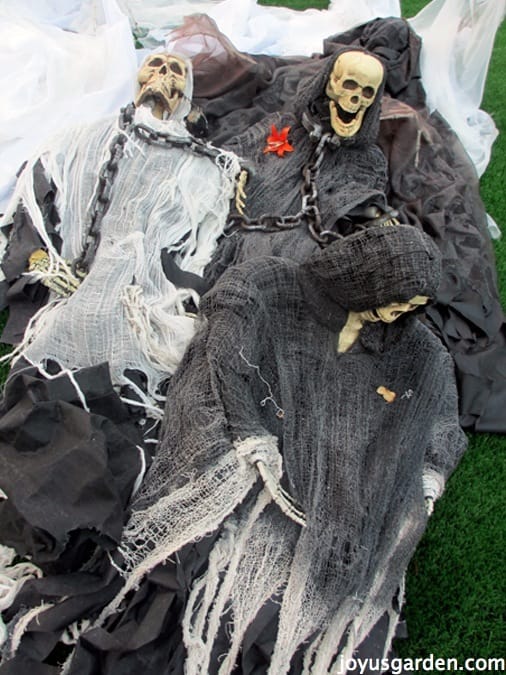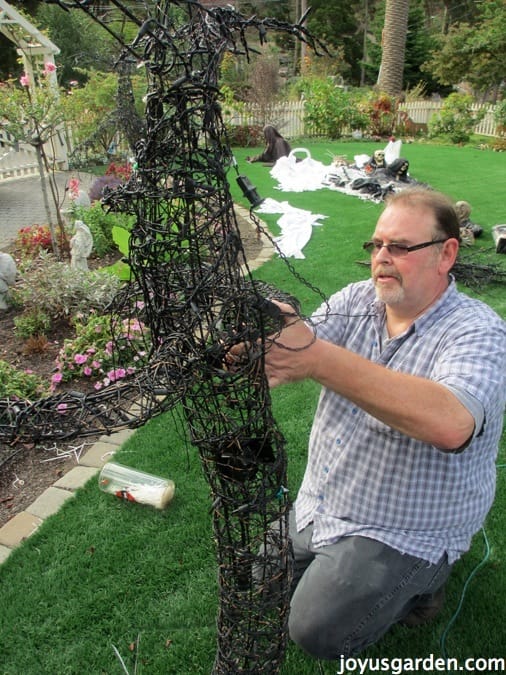 Meet Mike – Creature repairman, installer and electrical engineer who's in charge of Halloween night operations.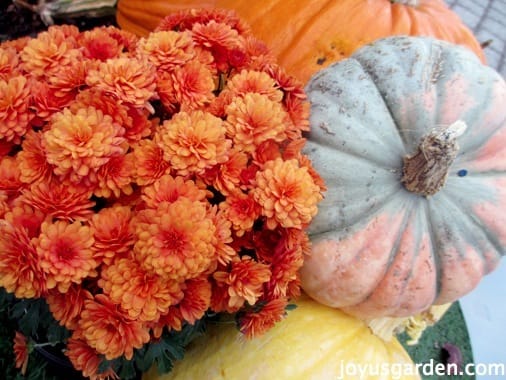 Here are some tips to consider:
TIP#1  This was also in the post from last year but it's worth repeating.  Fishing line is essential to a job like this – we went through 3 rolls of it!
TIP#2  This house just got a new paint job a couple of months ago.  We protected the railing by first covering it with that soft rubber open-cell material to line drawers.  It also helped the garland to grip on and stay in place.
TIP#3  Map the electrical before you start connecting.  This job has a lot plugged in which needs to be figured out in advance – there is only so much which can be plugged into an outlet.
TIP#4  Put all your things electric on exterior timers – it saves you having to plug and unplug them every evening.
TIP#5  Pack all your ghouls, goblins, headstones, foliages, rats, bats and other Halloween decorating accoutrement  away as carefully as possible.  You've made an investment and want to them to look just as good next year!
Front Porch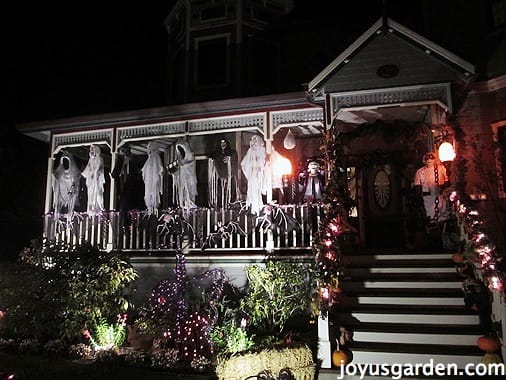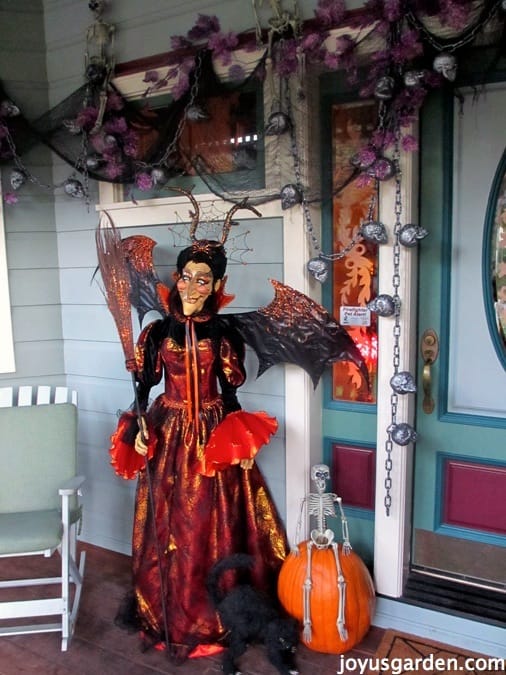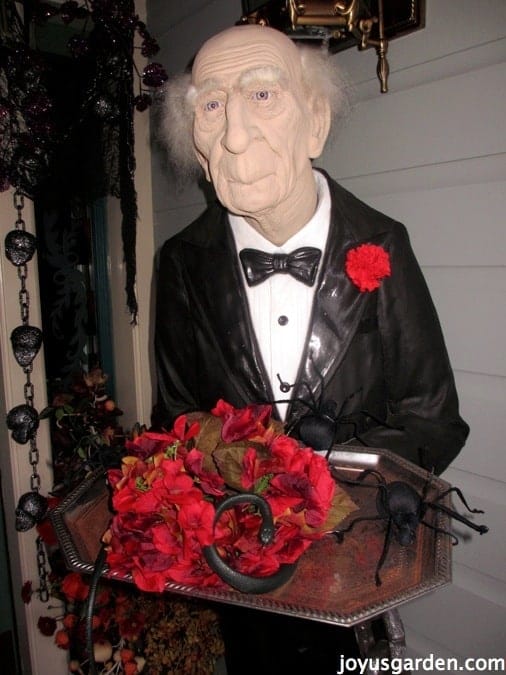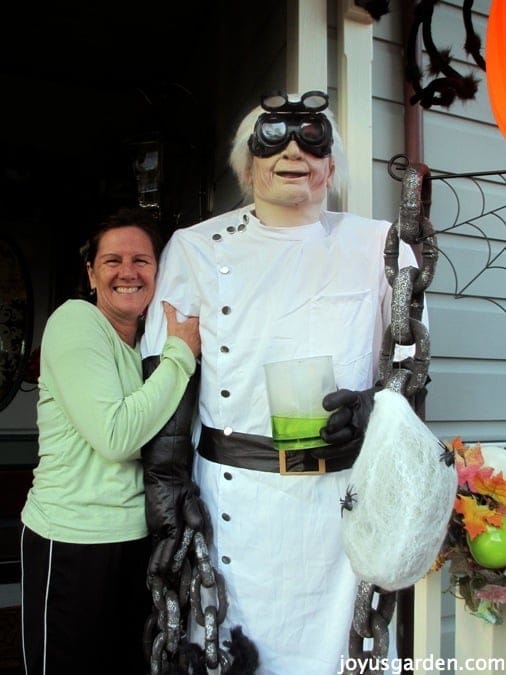 Love is in the air this fall!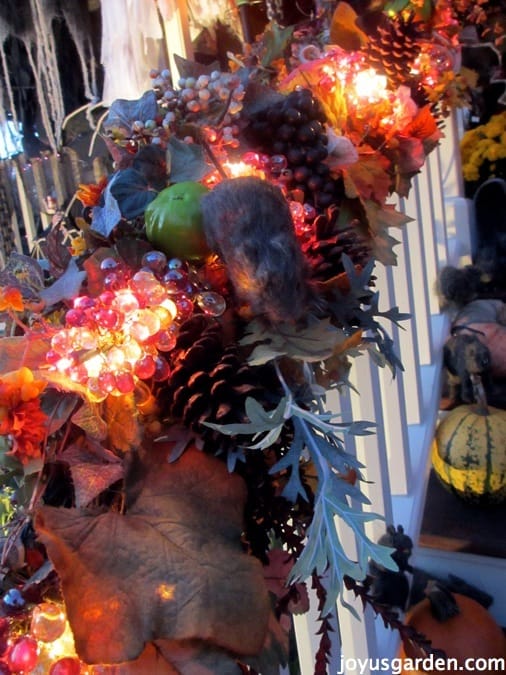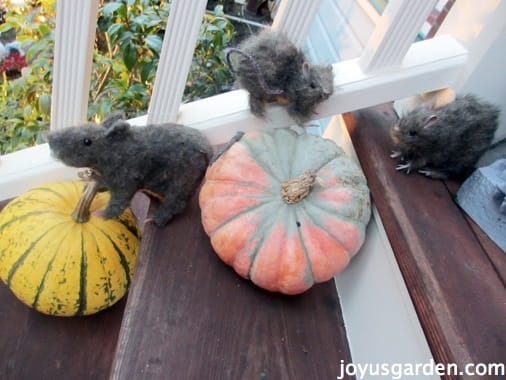 The Sleigh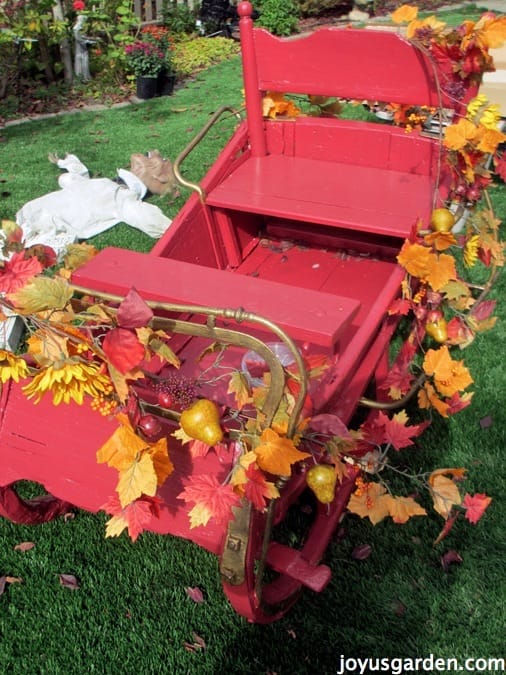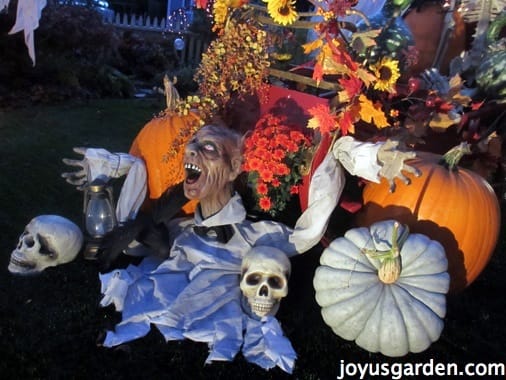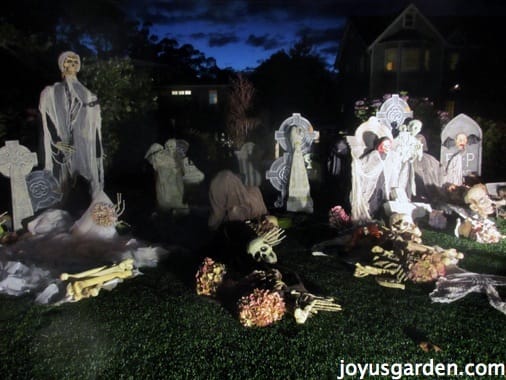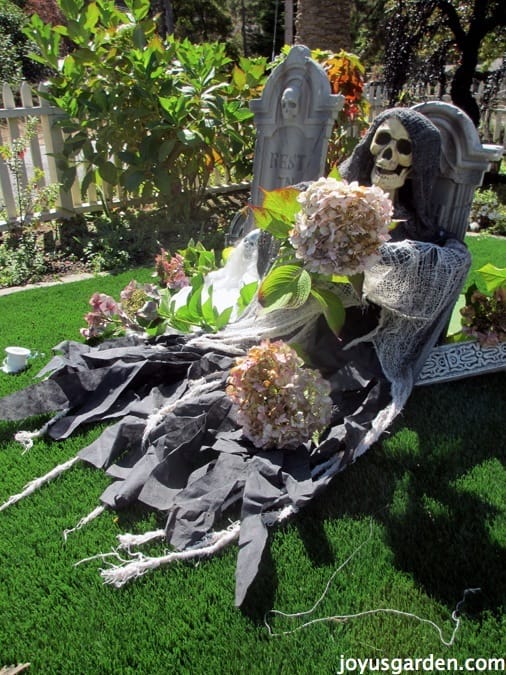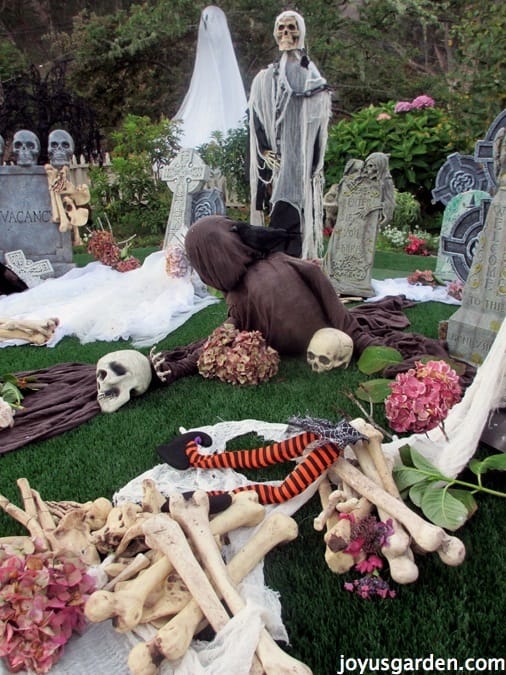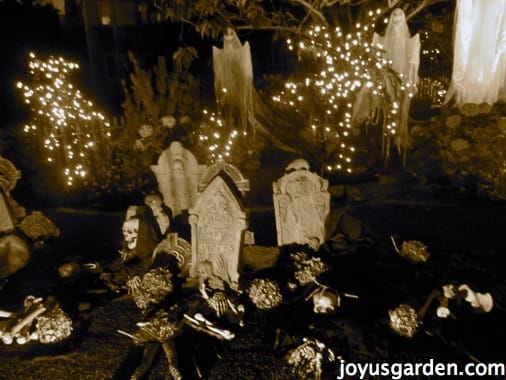 The Interior
 A big thank you to Mary Ellen for loving Halloween so much.  And to Mike and Susie, a pair of rock star decorators.  Enjoy the video I shot and Lucy (another rock star) edited.  
Happy Halloween to everyone!