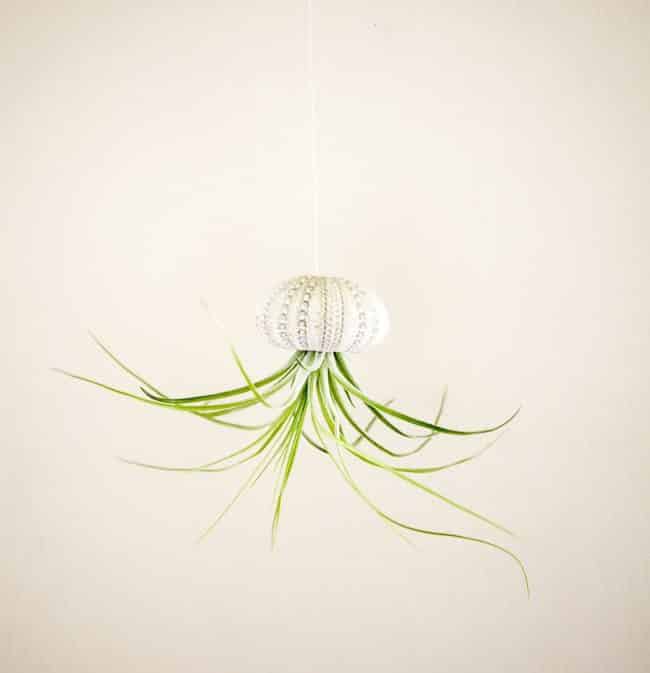 Written By: Lucy Ferreira
Air plant lovers unite! Some call them tillandsias or tillys and I'm sure you've seen them around because they've been a favorite for years now. Maybe you're already a tillandsia fanatic and want to turn a friend on to them. I have you covered as to what you need to grow as well as to display them. Warning: they're addictive and fun to play with!
While tillandsia is their botanical first name, they're commonly called air plants because they don't grow in soil. Because of this, they're very versatile and easy to care for. They're perfect for apartment dwellers, design aficionados, beginning gardeners and busy plant lovers with little time to water. And, they're as hot and beloved as succulents.
Maybe you're wondering what basic accessories you need for growing air plants. It's true, there are some little elements required to make sure they thrive like bright light, good air circulation and a mister. And, there are other things you'll want to get or give to make sure they shine!
No matter if you've been a tillandsia lover for a while or you are just starting out with these wacky and wonderful babies you'll be sure find something of use in the below.
The Basics
1- Spanish Moss – You'll use this a lot of this to give your tillys something to hold on to, to keep them moist & also to hide roots. / 2- Bucket– This will help when watering them. You can spray or soak them in this low tub. It'll help to give them a good cleaning off & loosen all the dust that might have accumulated on them. / 3- Water Mister- Misting & soaking are the two ways to keep this babies with good moist. I chose this one because I've been loving brass lately & it's downright pretty. Any plastic one will get the job done too. / 4- Floral Wire – This is key for hanging your air plants or attaching them to wood, other plants, etc. You can see how to use it here.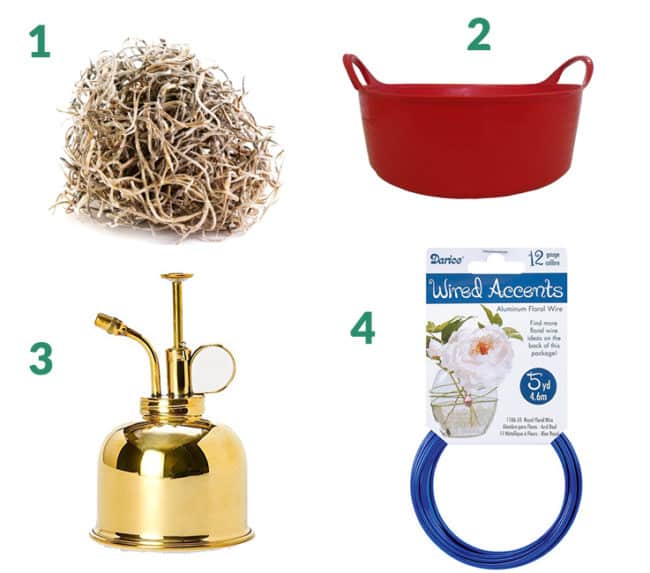 A Book For Your Coffee Table
The book Air Plants: The Curious World of Tillandsias is a great reference and one you'll be opening the pages of quite often.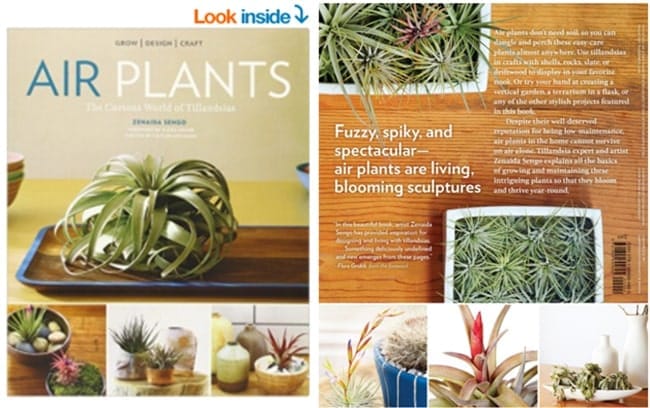 Ideas For Containers / Hangers
Some are traditional and some a bit different but all are sure to display your air plants beautifully and make them feel right at home.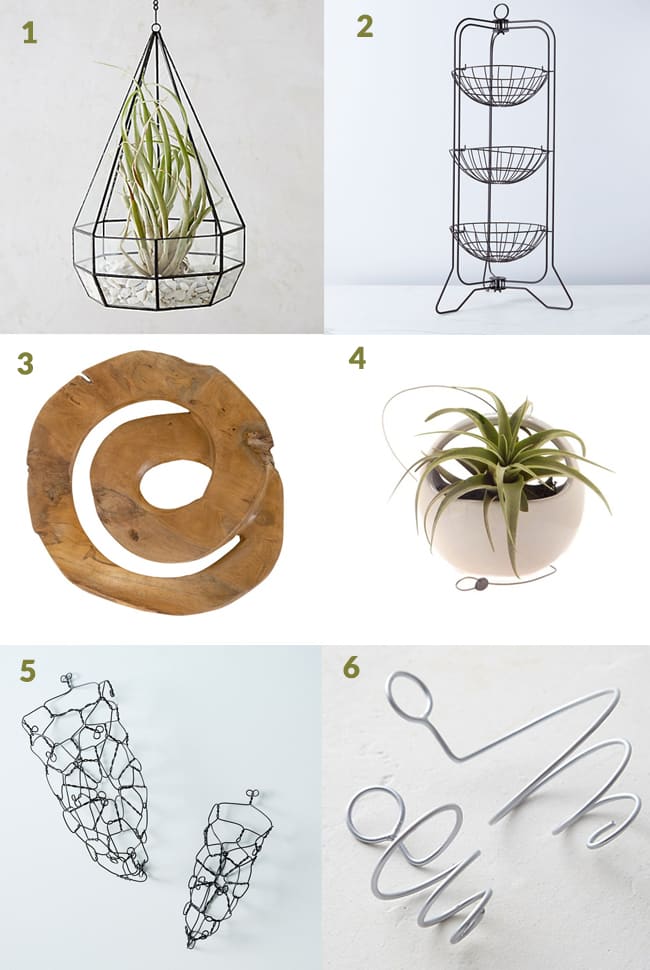 1 – Hanging Framed Geode Terrarium / 2- Brocante 3-Tier Wire Basket Stand /3- Spiral Teak Wood Wall Art / 4- Hanging Nest Aeriums / 5- Wall-Mounted Baskets / 6- Swirl Tillandsia Bracket
More Choices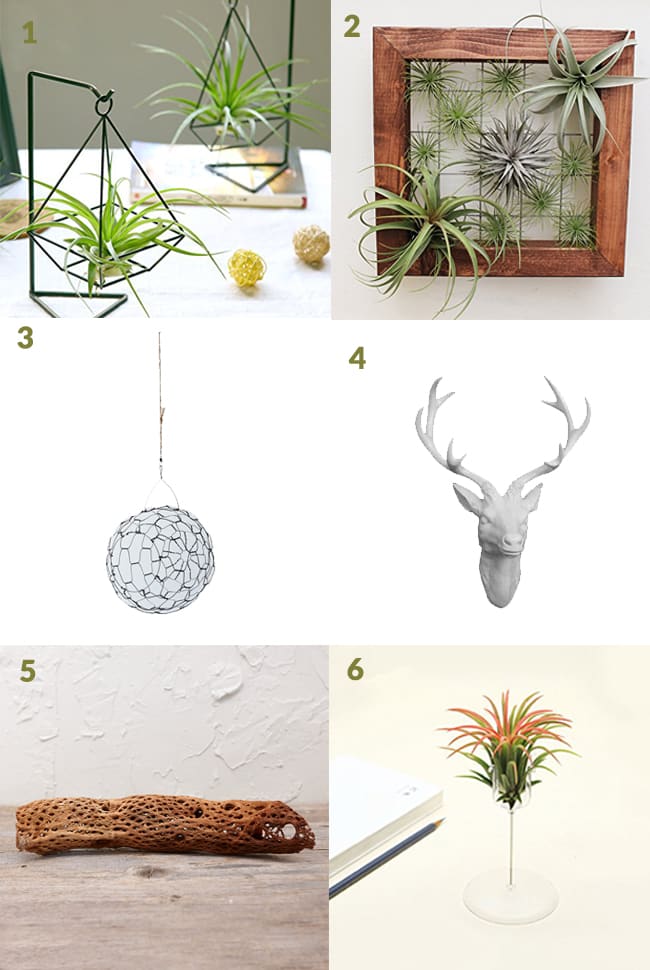 1- Creative Hanging Bracket / 2- Air Plant Tillandsia Wall Mountable Wire Frame / 3- Spherical Hanging Basket / 4- White Deer Head Plaque /5- Dried Cholla Cactus Segment / 6- Tabletop Acrylic Planter
My Favorite Tillandsias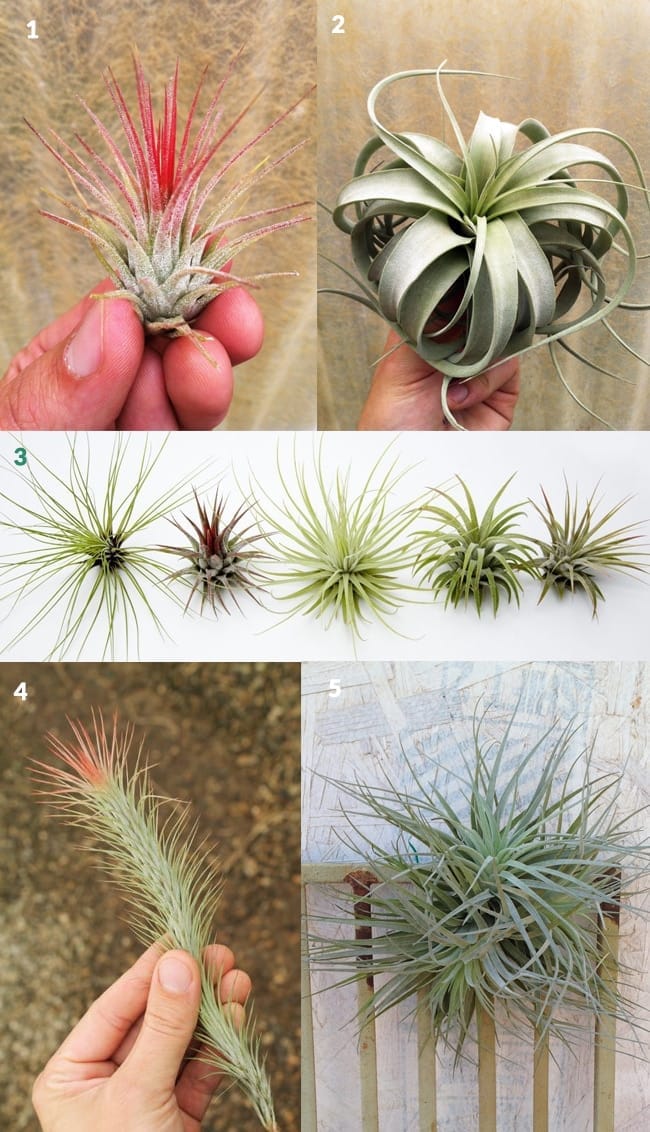 1- Airplants Tillandsia Red Ionantha Fuego 5 Pack / 2- Tillandsia Xerographica Small / 3- Tillandsia Variety 5 Pack / 4- Airplant Funckiana 7-8? 2 Pack / 5- Airplant Tillandsia Huge Stricta Houston Clump 8-9 Inches
You can find many more air plants to buy here.
At Joy Us garden, air plants are some of our favorites. Nell has grown them for years and has done quite a few posts and videos on these fascinating beauties. From care tips to ideas on how to craft with them, she's written about it.
Here are some posts to get you started:
If you're new to them & need care info: How To Care For Your Tillandsias aka Air Plants
Lots of posts on air plants & other bromeliads: Crazy For Air Plants & Bromeliads
A fun project which includes succulents too: An Easy Piece Of Art With Driftwood, Tillandsias & Succulents
Inspiration on how to use them differently for design purposes: Creating With Tillandsias
This tillandsia grows with or without soil: Caring For My Tillandsia Cyanea
I hope this compilation helps deepen your love for these wacky and amazing beauties of the plant kingdom.
May your air plants thrive!
Happy gardening,
Lucy
If you love air plants, check out the posts below.

This post may contain affiliate links. You can read our policies here. Your cost for the products will be no higher but Joy Us garden receives a small commission. Thank you for helping us spread the word & make the world a more beautiful place!