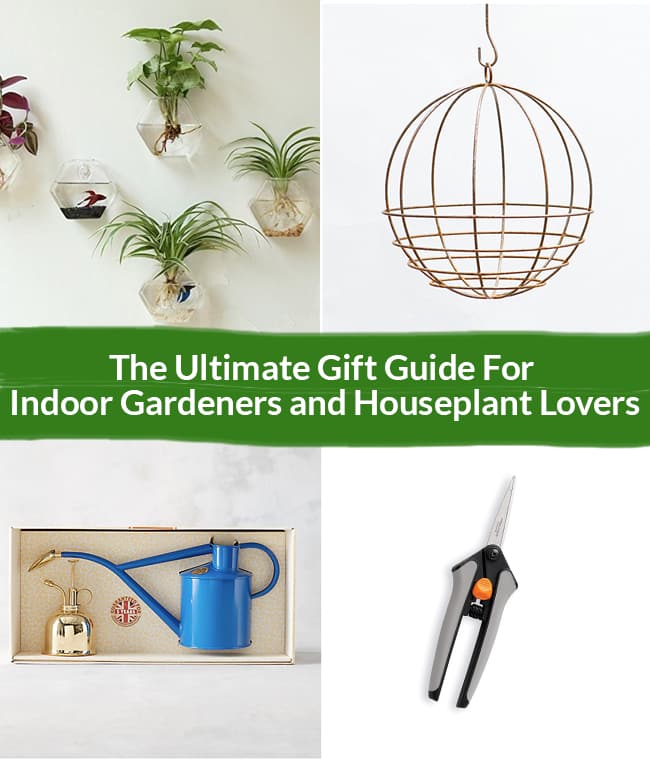 Are you searching for a gift to give to the indoor gardeners or houseplant lovers in your life? Well, look no further! We've rounded up 18 must-have indoor plant gifts that any houseplant horticulturist, whether beginning or experienced, would both need and love.
The Best Indoor Plant Gifts
Shop to your heart's desire with gift guide below!
Hanging containers are a must when it comes to indoor gardening if someone lacks floor or table space. These wire structures come in 4 different sizes. How jazzy are they?
Organization is a key part of successful gardening so why not start by keeping everything in one place. The indoor gardener doesn't need a shed. This roomy basket will make sure there's room for trowels, bags of dirt, a watering can, and more.
Plant stands are a staple of indoor gardening and decor. These structures are modern and fun and you can buy them in different sizes. The taller ones would look fabulous with trailing plants.
Perhaps your indoor gardener is still figuring out how to take care of their plants. This book is one of the easiest ways to get them on their way. It's written by Nell who has years of experience taking care of indoor plants and has put together an easy-to-understand houseplant care guide.
This watering can and mister set can easily become part of any indoor space decor because they look so snazzy. At the same time, they're so necessary to keep plants watered and misted.
Here's our Guide To Watering Indoor Plants.
Scissors are always handy to have when gardening. These come in two different sizes that will help the gardener in your life tackle different kind of projects.
Houseplants look so much better if their dirt covered up and that's why I love top-dressing them. This ornamental glass will add an ocean feel to any pot.
These are so fun and versatile. They can be used for cut flowers or plants that grow in water like Lucky Bamboo, Spider Plants, Hoyas, and Pothos.
Every gardener, either indoors or out, needs a good standard trowel to move the dirt around. This is one of those everlasting gifts.
Here's our guide to Repotting Plants: Basics Beginning Gardeners Need To Know
This also is one of the more practical indoor plant gifts. Houseplants need pruning too and this tool will help make the job a lot easier.
Here's how to Clean & Sharpen Your Pruning Tools
If the person you are thinking about loves Succulents, this is a great option. These simple, contemporary pots, in a set of 3, will especially fit any bohemian or minimalistic style home.
Indoor plants need to have their leaves cleaned every now and then. This Swedish cloth is made from cotton and plant-based cellulose fibers. They're 100% natural and compostable – I bet gardener in your life will love this fact. Bonus: there are lots of designs to choose from!
Here's our guide to Cleaning Houseplants
This is a cute set that you can get in different colors. Nell has these exact same ones and will tell you firsthand how much she loves them because they're extremely light yet attractive. You can see one of them in this project about How She Repotted Her Hanging Succulent.
Meticulously handcrafted, this beauty can bring magic to any indoor space or even cheer up an office. Just note that the pot isn't included!
This lightweight pot is modern and combines well with any plant. This could be easily be painted and decorated. Here's an idea for How To Paint It.
These mats are very helpful at preventing stains on floors. If you've heard your gardener complaining about floor stains, then these are a very practical gift.
This variety pack is perfect for anyone who loves to decorate with plants.
Here are 10 Easy Ways To Hang Your Tillandsias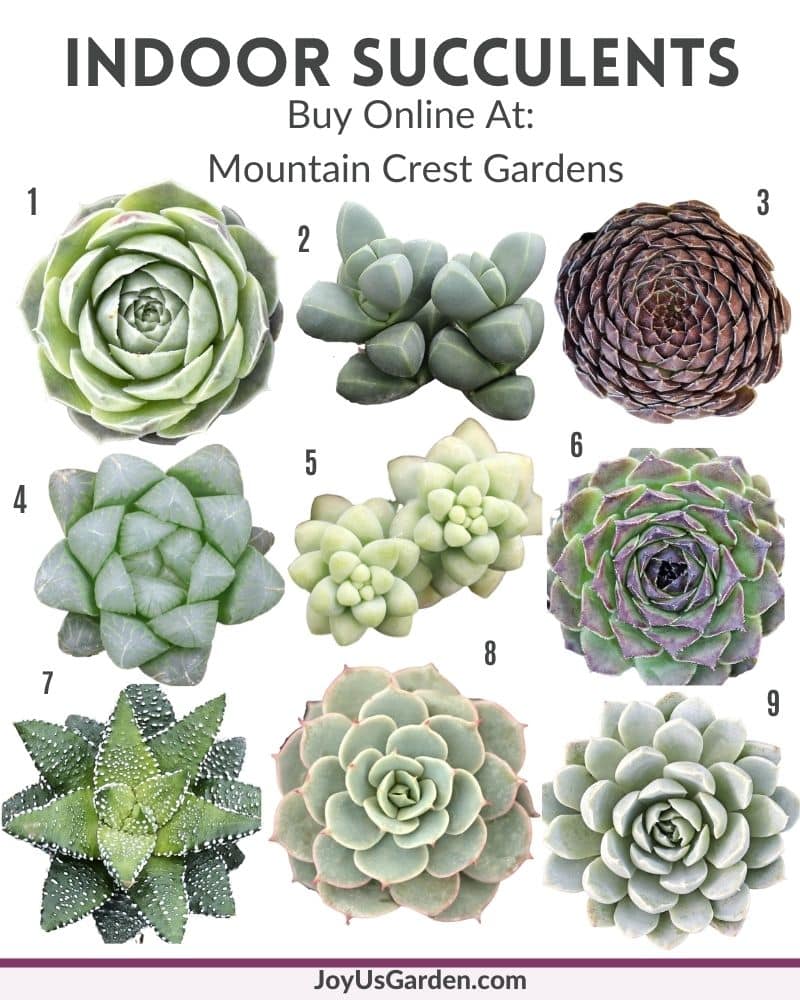 It's very useful to have smaller tools when gardening indoors with smaller sized pots and plants. This mini set would make a darling gift.
We have done many posts on houseplant care, repotting and pruning for you. Check out our Houseplants care guides for lots more helpful information.
We hope this guide to indoor plant gifts makes your hunt easier and more enjoyable. I bet the indoor gardeners and houseplant lovers in your life will be happy to get any of these, because well… I would too!
Happy Shopping!
Lucy Ferreira
Note: This gift guide was originally published on 11/08/2017. It was updated & republished on 11/21/2020.
If you enjoyed this gift guide for houseplant lovers, we have several other gardening gift ideas for you: