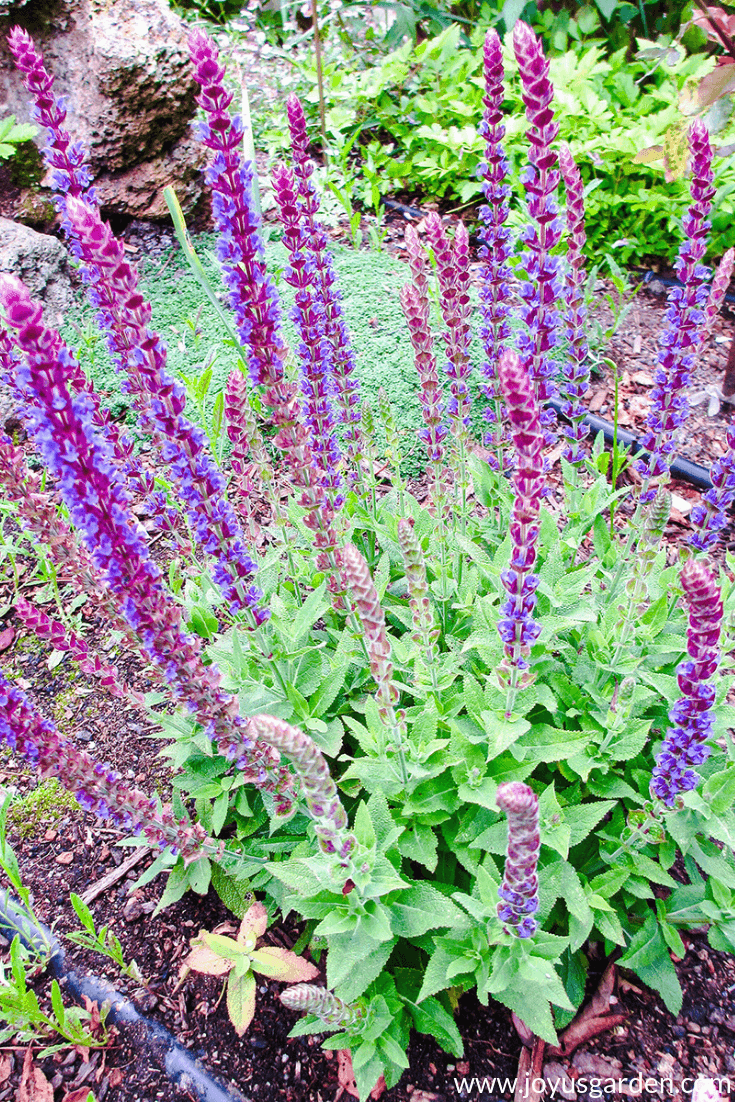 Around here, Nell and I enjoy gardening – both indoors and outdoors. We know that some of you would love to know how you can garden on a budget, so you can create a home garden of your own!
Last year, we did some research on the latest gardening trends, and we found something interesting.
Gardening is becoming more and more popular among the millennial generation!
So, I wrote an article a few months back on why it's actually not surprising at all that the younger generations are thrilled with gardening.
This year, we're going to focus on helping newbie gardeners learn how to care for houseplants and succulents.
Check online sources like Craigslist & Facebook for discounted pots. Estate & garage sales are great for that too.
With that being said, our first article is all about ways to garden on a budget. Here is our best list of tips that'll help you garden on a budget:
1. Look for discounted or free plants.
When consumers go shopping for plants in retail spaces, they typically look at the first plants they see. Retailers will place the best looking of the bunch in the front of the store. Well, some plants will start to die out the longer they sit in retail spaces.
Those plants will be moved to the back of the store or in the clearance section. They'll be placed on markdown because they're on the verge of being thrown out – but that doesn't mean they can't be restored back to good health!
Nurseries and big boxes stores regularly have sales. Be sure to check their websites frequently to see what horticultural goodies you can get discounted. Many of the independent garden centers send out newsletters and that's how you keep current on what's marked down.
If you belong to a local botanical garden, many nurseries will give a discount using your membership card.
2. Take the cuttings from grown plants.
Most perennials, especially houseplants and succulents, can be propagated from cuttings. If you have a friend or community garden to work with, head on over and grab those cuttings. From there, you can place them in their own pot. Many plants will propagate in water, in soil or can be divided as they grow & spread.
We have several tips on propagation and plant cuttings:
3. Don't skimp on soil.
It's the foundation from which the plants grow! Buy a good quality organic soil. Make sure it's suited for what you're planting. For example, you wouldn't plant succulents in the same mix that you'd plant a camellia in.
Don't skip out on creating your own amendments too. You can purchase a compost bin, like this one, which is a great way to create fertilizer from fruits and vegetables that you use for cooking. Not only can you use the compost to fuel your plants, but you're also helping create a cleaner, greener Earth. It's a win-win for all of us (plus your wallet!).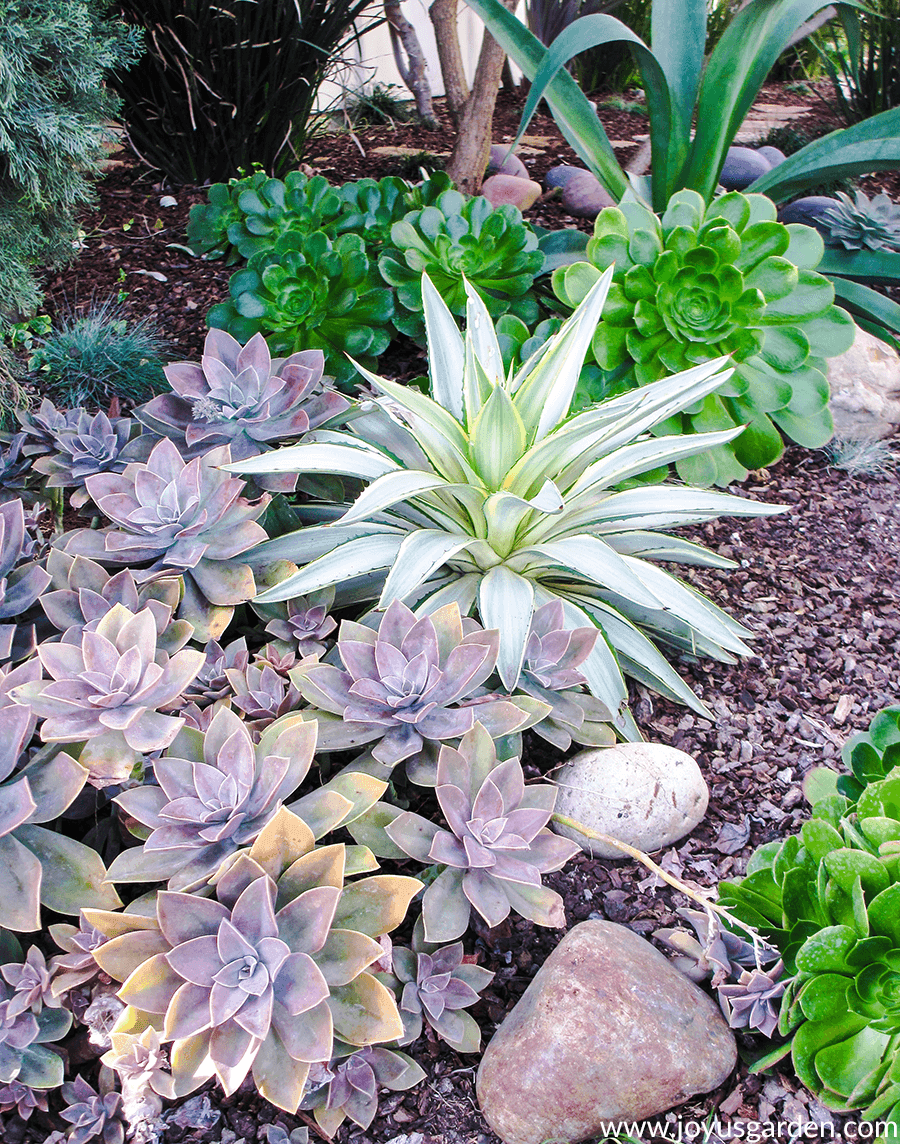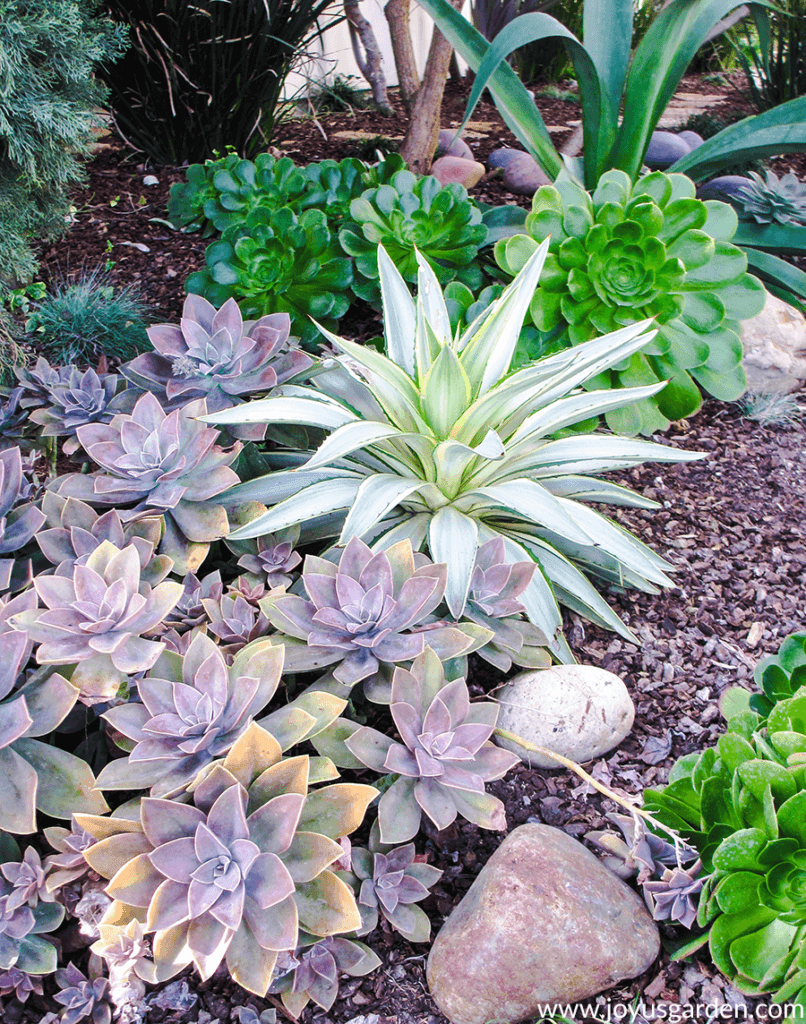 Succulents, along with many other plants, are so easy to propagate. Nell's garden in Santa Barbara was full of plants she'd grown from cuttings &/or division.
4. Search the internet.
Get creative with your search for plants. You can periodically search for plants on the Facebook Marketplace and the LetGo store. Sometimes, people are moving or downsizing, so they're looking to get rid of a few items – including their plants!
There are local Facebook groups too. Here are some examples that Nell found in Tucson:
You can also find all sorts of supplies and materials. We've seen good deals on potting benches and gardening tools. It's a great way to connect with fellow gardeners too!
5. Buy used pots and refurbish them.
Again, check the clearance section at the local stores or check Craigslist, garage sales & estate sales. You can find pots at cheaper prices especially when people are moving. Hometalk is the perfect place to start looking for DIY projects. If you like to paint, we really like this easy-to-follow tutorial!
6. Only buy what you need.
It easy to get enthusiastic but you don't need to break the bank. Buy only the garden tools you'll need instead of buying them in sets. For example, if you're into container gardening, you most likely won't need a shovel.
As for plants, 6 pack, 4" & 6" are the least expensive. 6 pack annuals & ground covers are small but you get the most bang for your buck.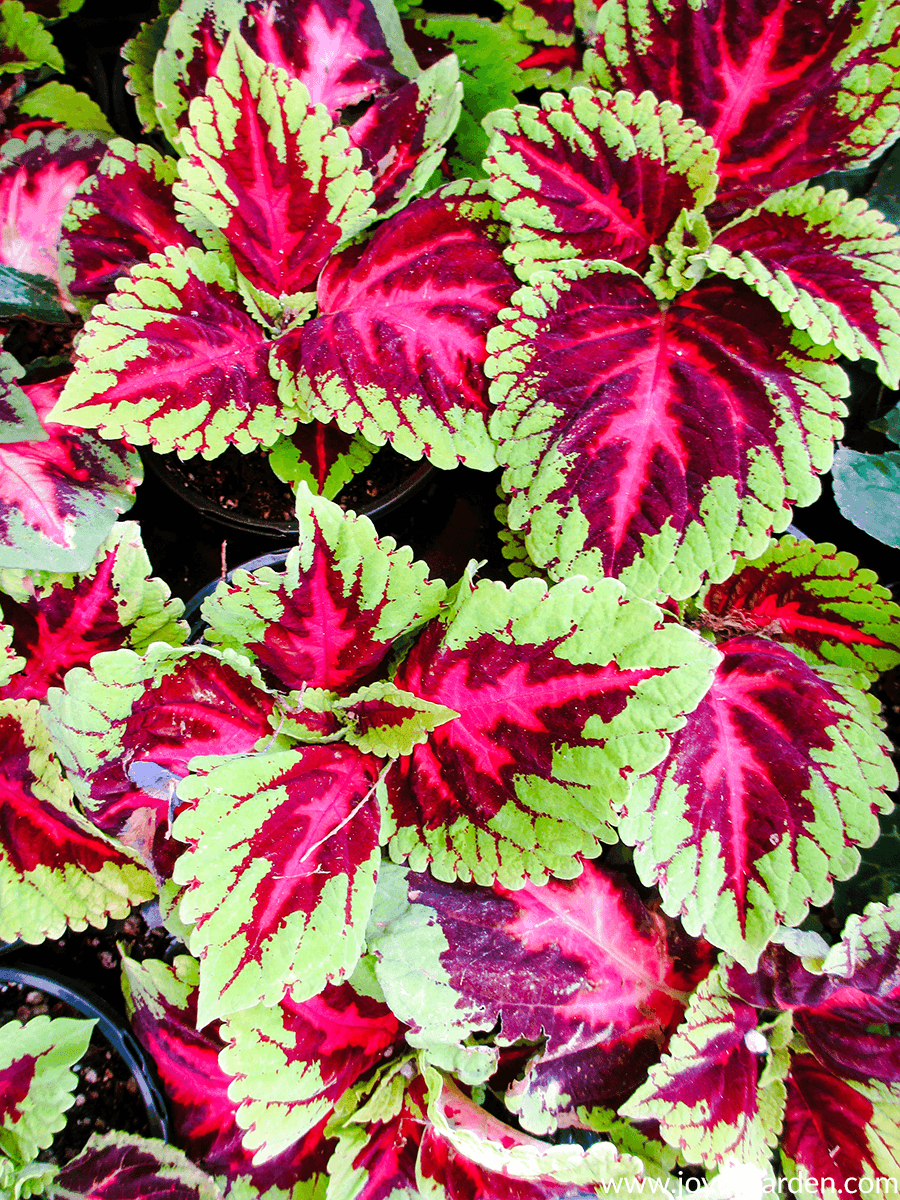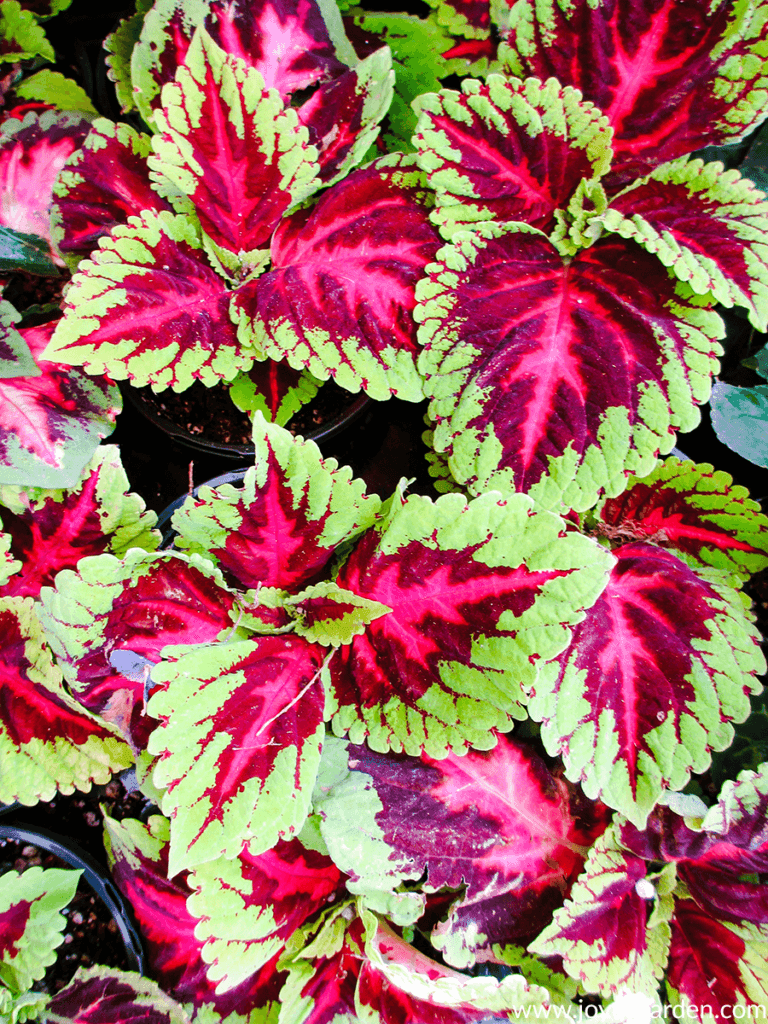 Plants like Coleus grow fast so don't waste your money buying large plants. Plus, they easy to grow from cuttings which you can take in fall before a frost, over winter in your home, & then plant in spring.
7. Plant properly.
Whether it's a houseplant or a garden perennial, you want to make sure it's planted carefully. When you're able to set your plant up for success early on, it will flourish and grow well. Plants should be planted in good soil, compost, and well-watered, for starters!
8. Most importantly – plan.
Don't just impulse buy. Know the conditions that the plants requires. This way the plants won't suffer & you won't waste money. Research the plants you'd like the grow, & know what you're doing before you get started.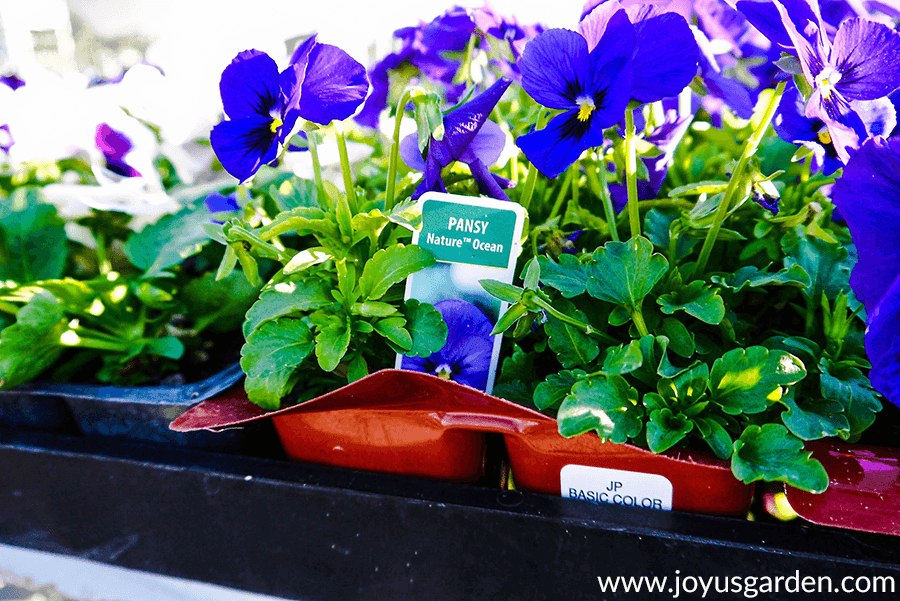 Annuals, like these Pansies, are much more economical to buy in 6-paks. Definitely more bang for your buck!
We found that these are simple, yet fun ways to garden on a budget. Gardening doesn't have to be expensive, and we know that many of you want to create your own garden, no matter how big or small. We hope you found this article helpful as you begin your own journey with gardening!

Keep checking in with us, because we plan on sharing plenty of tips and tricks on gardening! In the meantime, we'd love to hear from you. If you already started gardening, are you working on a budget? How have you cut costs? Share your story with us in the comment section below.

---
Learn more about our garden: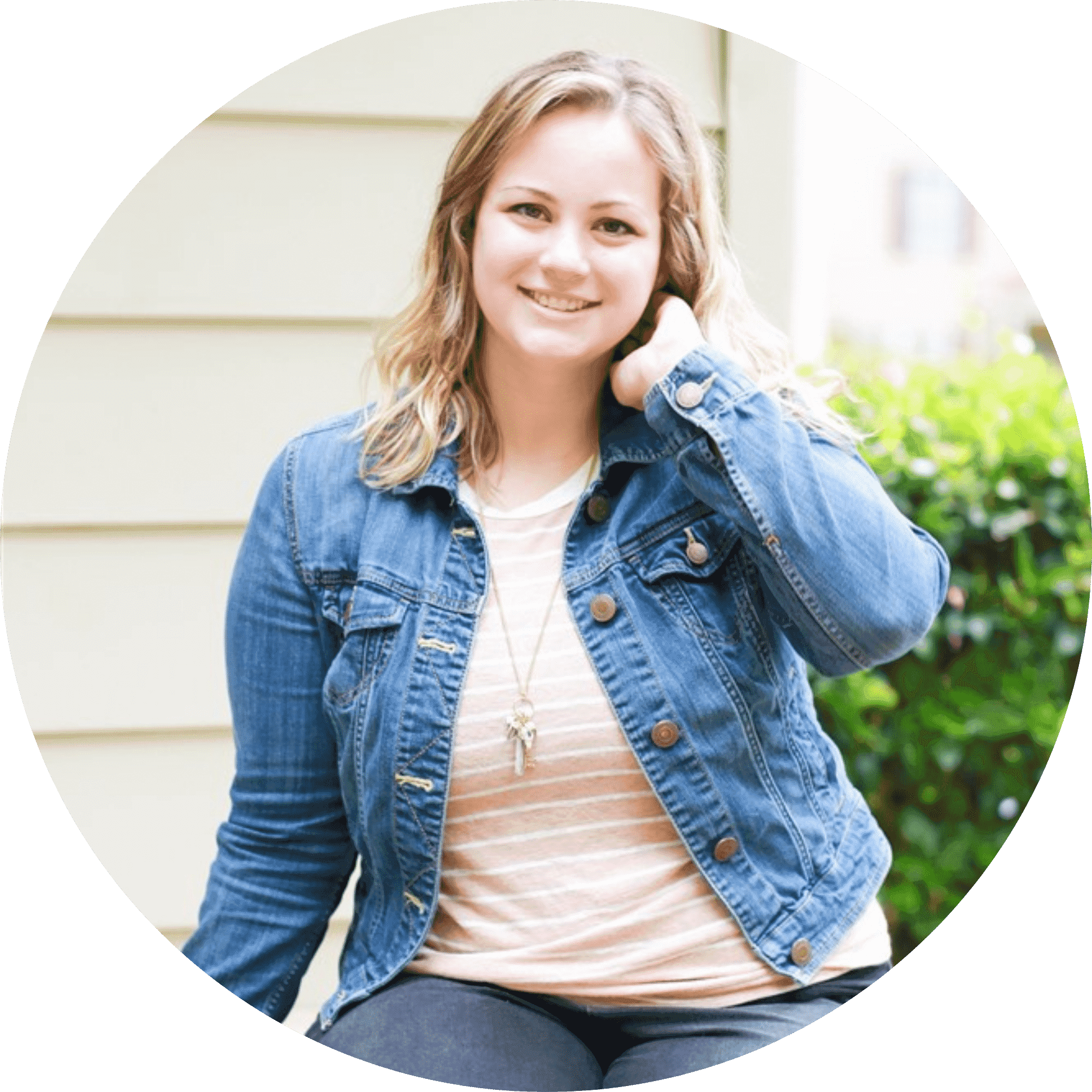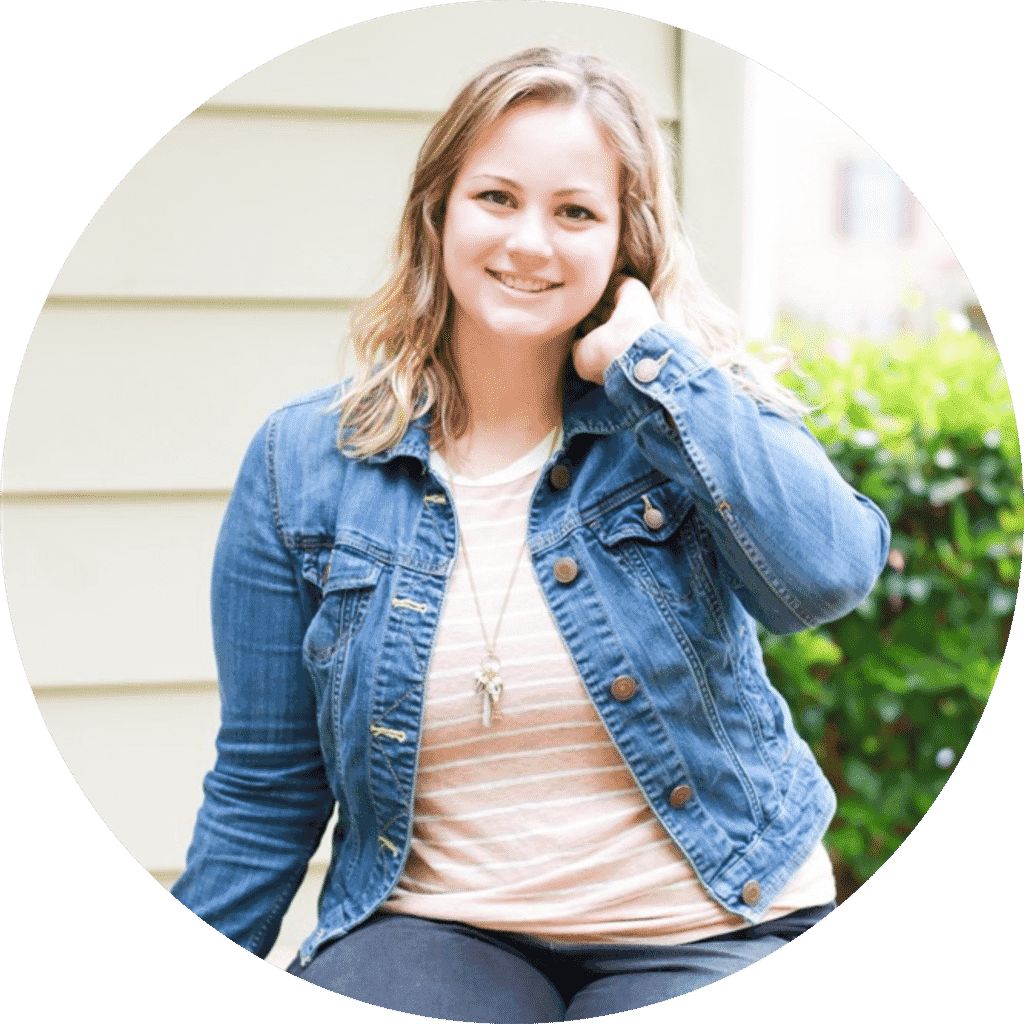 About the Author
Miranda is a content manager for Joy Us Garden. In her free time, she enjoys hiking with her dog, reading a good book, or critiquing a new movie or TV show. Check out her marketing blog here.
This post may contain affiliate links. You can read our policies here. Your cost for the products will be no higher but Joy Us garden receives a small commission. Thank you for helping us spread the word & make the world a more beautiful place!
Miranda is a content writer and blog strategist. In her free time, she loves traveling, hiking, going on road trips, watching the latest shows on Netflix, and geeking out on all things blogging.