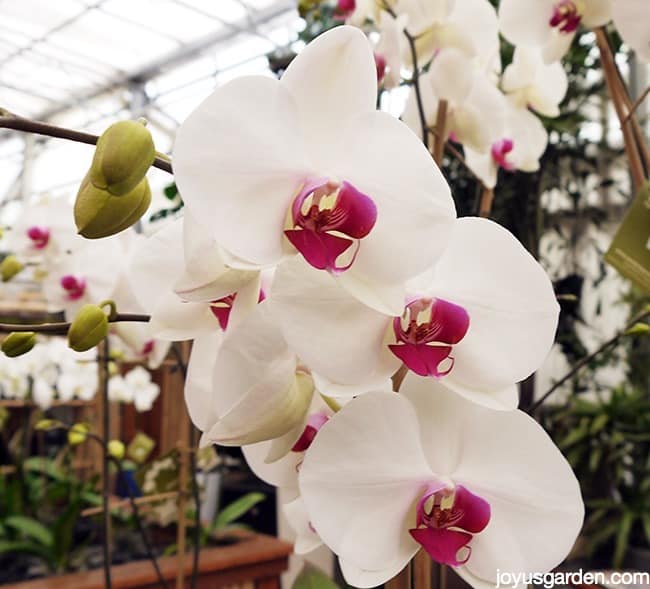 In the language of flowers, white Phalaenopsis Orchids symbolize love and beauty.  And how wonderful both of those things are.  That must be the reason some brides choose to wear them in their hair and carry them in their bouquets.  They are a very popular houseplant and the easiest of the all the orchids, suited for interior environments, for the homeowner to care for.  Many people even get them to re-bloom.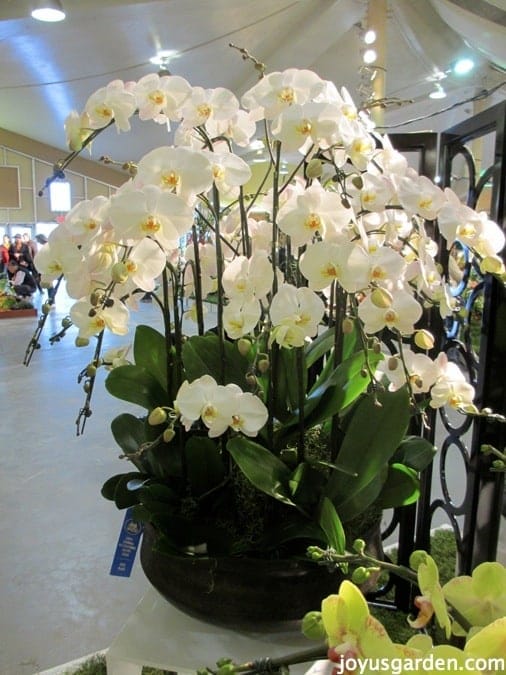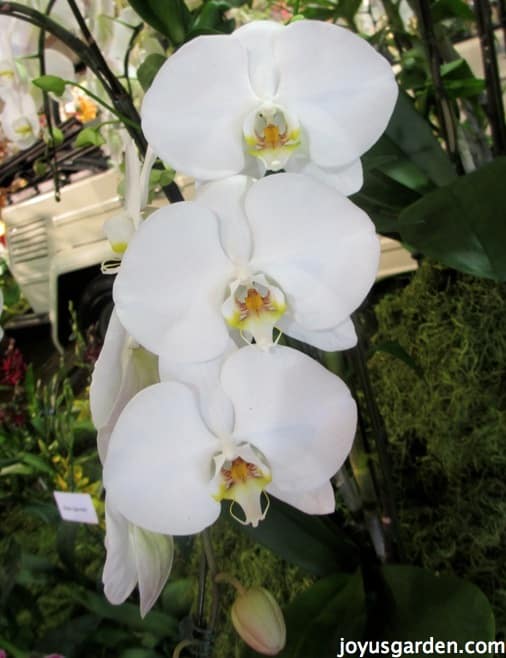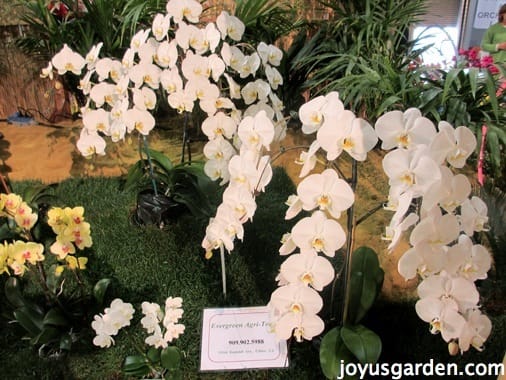 They are commonly known as Moth Orchids because the flowers resemble moths in flight.  Their blooms are extremely long lasting and simple yet elegant.  There are many orchid growers in this area so we are fortunate to be able to visit the greenhouses and see acres of floral loveliness.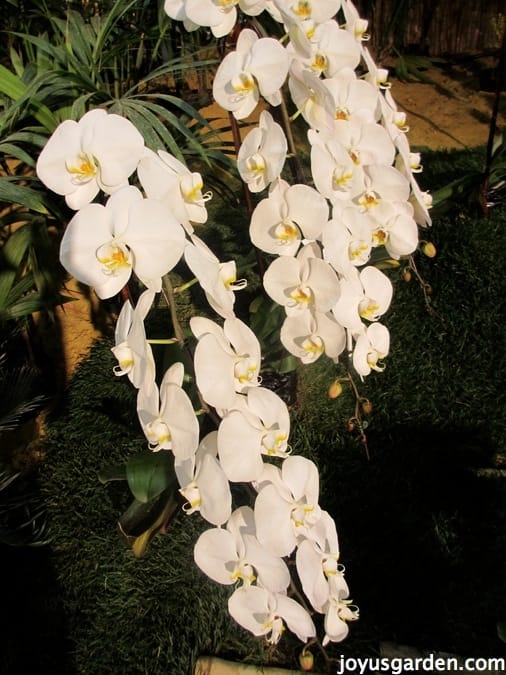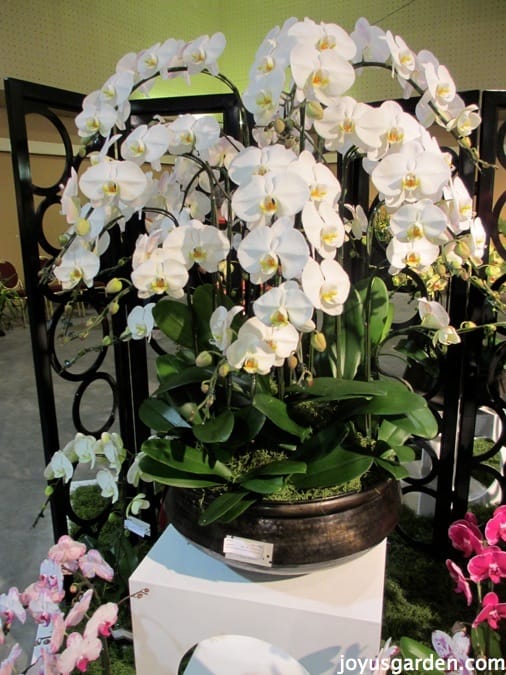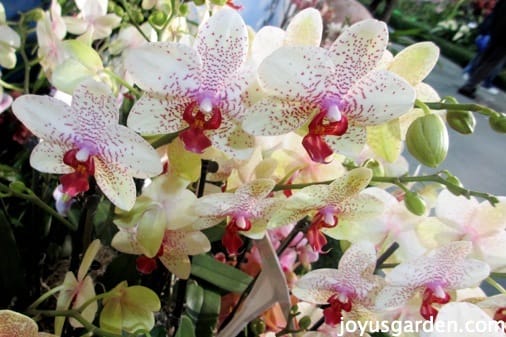 All these photos were taken at the Santa Barbara Orchid Show which takes place every year in early March.  It's three days of orchids, orchids and more orchids.  I'm throwing in the photo below just for fun – it was taken at the show in 2012 when the theme was "Psychedelia", is filled with Phalaenopsis Orchids of all colors.  Far out man!