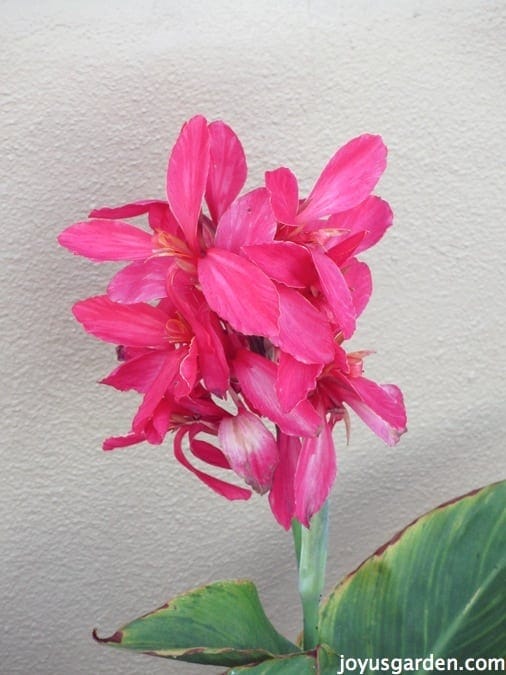 Canna lilies, which are not true lilies by the way, are usually associated with bright colors and bold foliage.  This is true of the pictures you'll see in this post which I took here in Santa Barbara.   The orange, pink, red, green and yellow foliage of the Canna Tropicana, which stands over 4′ tall, almost outshines its bright orange flower.   Cannas are also on the market in white, pale pink and pale yellow but I much prefer the "Carmen Miranda" varieties.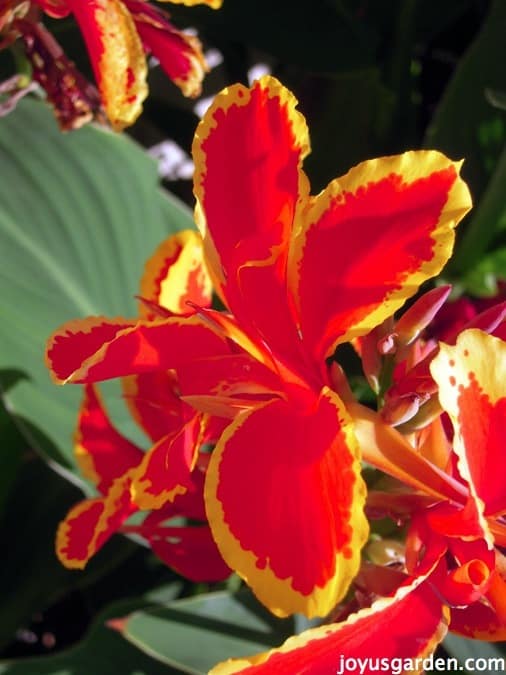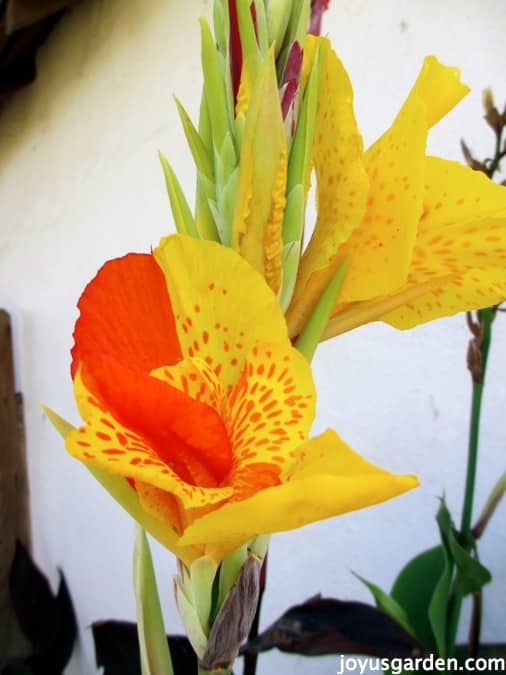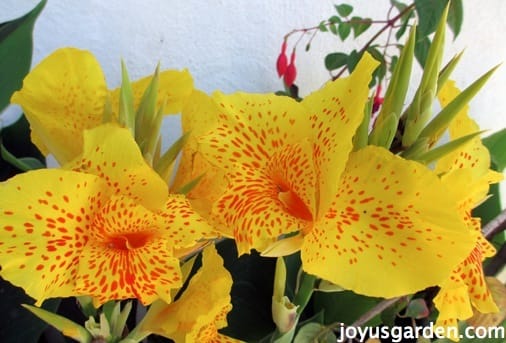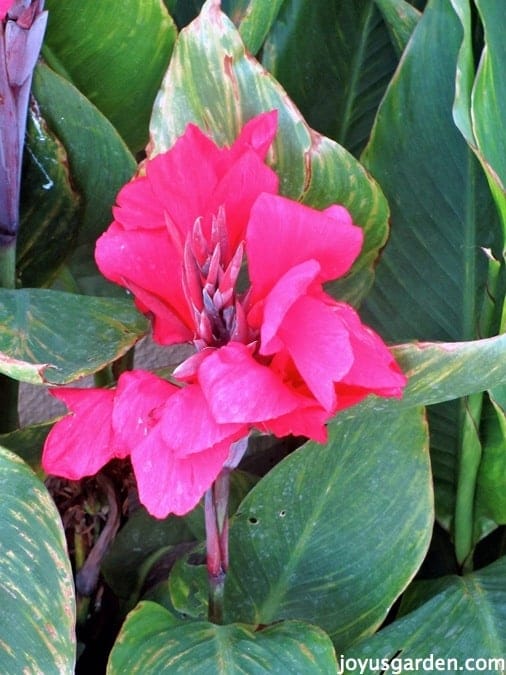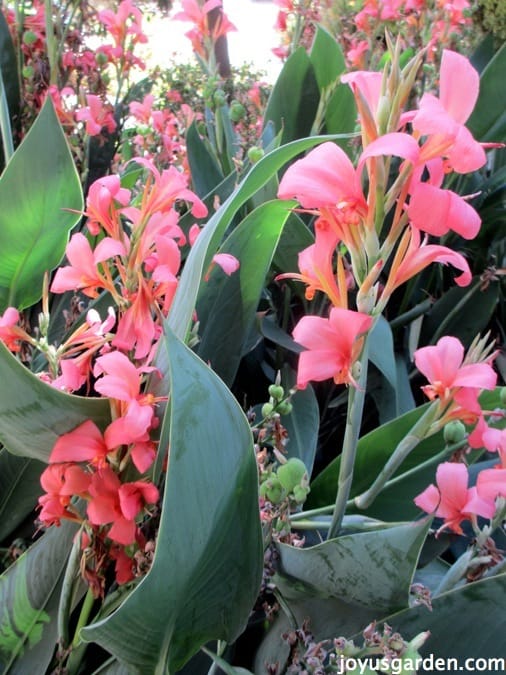 They grow by rhizomes which spread like crazy.  This I know first hand because my neighbor's keeps on creeping under the fence into my yard.  Cannas are considered to be agricultural plants and those rhizomes are actually a source of starch.   And their practical uses go on – the seeds are used for making jewelry and a purple dye, while the fibers of the stem are a substitute for jute and used to make paper.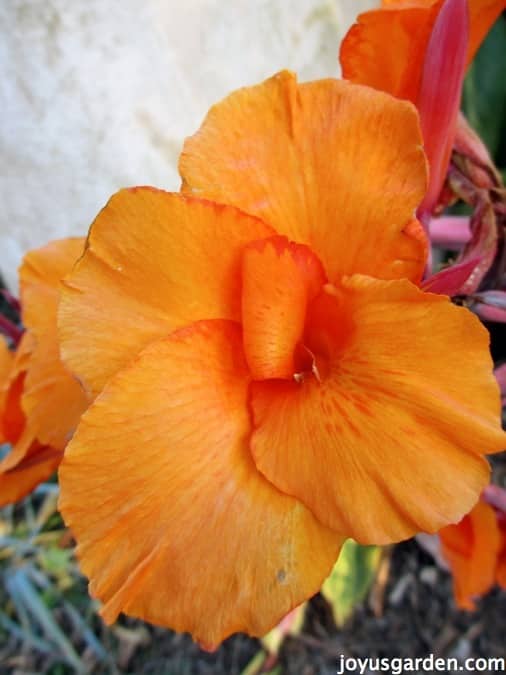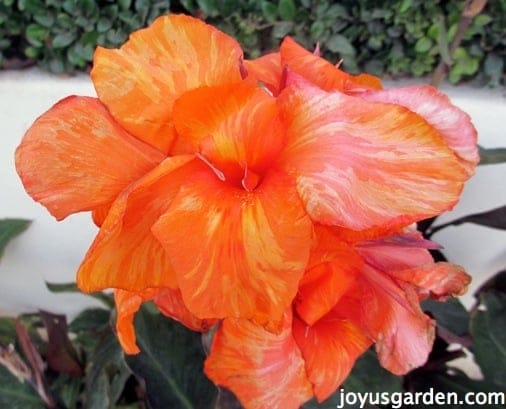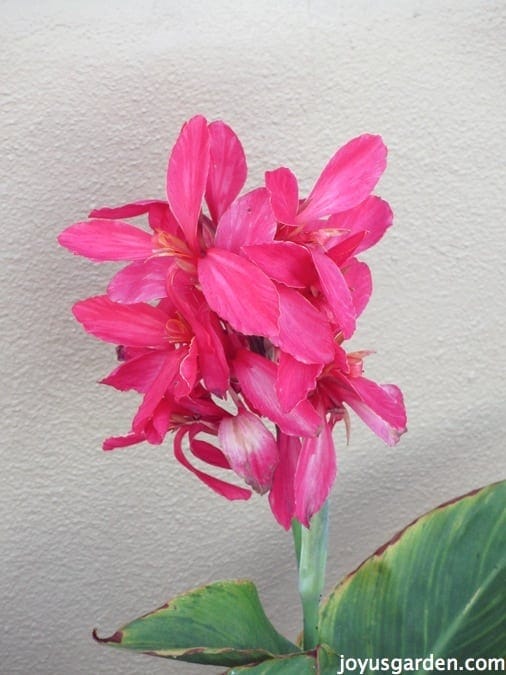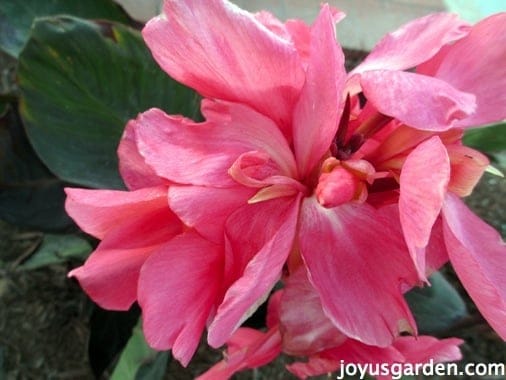 With their large, banana-like leaves and brightly colored, streaked or spotted flowers, Cannas are a show stopper in any garden or container.  They bloom like crazy here for at least 8 months out of the year here in Santa Barbara and then need to go dormant and rest a for a bit.  It's hard being a leading lady after all!