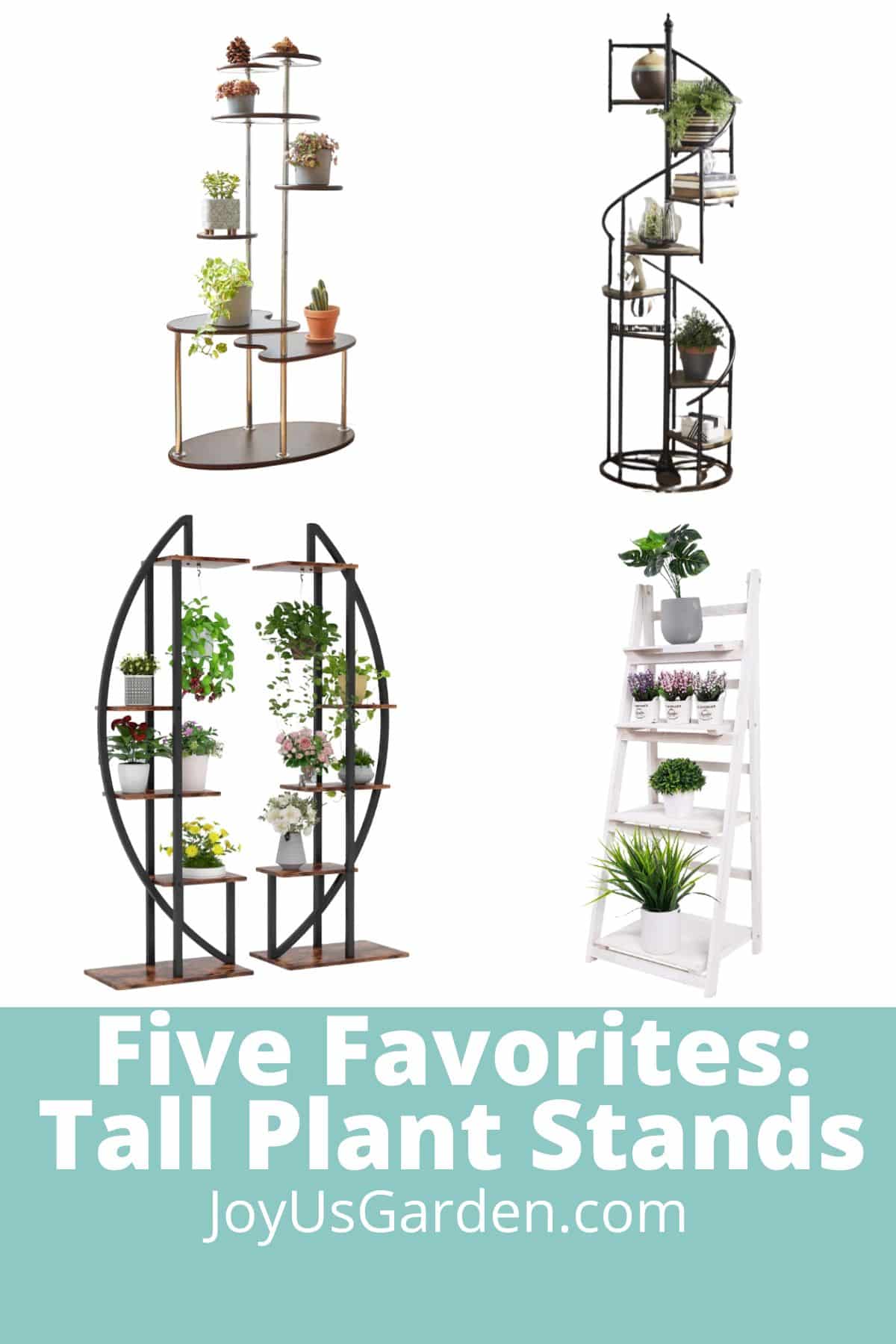 If you're anything like us you have plants in every room and running out of space to put them! Tall indoor plant stands are a stylish way to display your plant babies without taking up too much space. When you start running out of floor space or tabletop space, the best thing you can do is start going vertical and getting yourself a plant stand.
Also no need to limit the shelves to just plants, show off your design personality by adding some of your favorite books or trinkets. Having your indoor plants all grouped together can also be easier when it comes to watering and maintenance.
The plant stands we have picked out will work with a variety of budgets and spaces. We typically pick out our five favorites of a specific category every month, but this time we got a little too excited and picked out six. We wanted to be sure there was a design style and size for everyone's needs.
Our Favorite Tall Indoor Plants Stands
Check out this multi-tier tall plant stand, with so many tiers and plant racks you can make an indoor garden right in your living room. The solid wood design makes this a sturdy stand to display a variety of sized plants. If you have taller plants in a large pot that are just too tall to fit one of the racks, they can be placed on the floor right next to the plant stand for additional height variations. Your plant collection can properly be shown off with the modern design of the tiered plant stand and will be a focal point in your home. What's nice about having so many different racks is you can include more than just plants, switch it up with additional decor objects.
Give your plant babies a new home with this unique arc design tiered plant stand. Turn any wall into a statement plant wall with this set of curved plant stands. The stand features 2 spots for hanging plants, and we can already picture a pothos being in one of the spots. If you are looking for a corner plant stand you can orientate the stands to hug the corner of any room, this is a great alternative to a traditional corner stand.
Interested in more of our favorites? Check out previous round-ups: Five Favorites: Garden Gloves, Five Favorites: Hummingbird Feeders, Five Favorites: Fall Wreaths, Five Favorites: Garden Bowls, Five Favorites: Pruning Shears, Five Favorites: Pots For Succulents
Tall indoor plant stands like this instantly free up some floor space with this smartly designed plant stand. You can really personalize this stand for your needs since it's adjustable and you can set the spacing of the plant rack. Smaller plants can sit at the top and your heavy pots can sit comfortably on the lower levels. If you are going with a more industrial or modern look we suggest metal plant stands like this one.
Are you looking for fun pots & containers to go with your plant stand? Here are some of our faves: 10 Classic Terracotta Pots, 15 Small Pots For Cactus, Decorative Tabletop Planters, Pots & Planters To Fit Your Style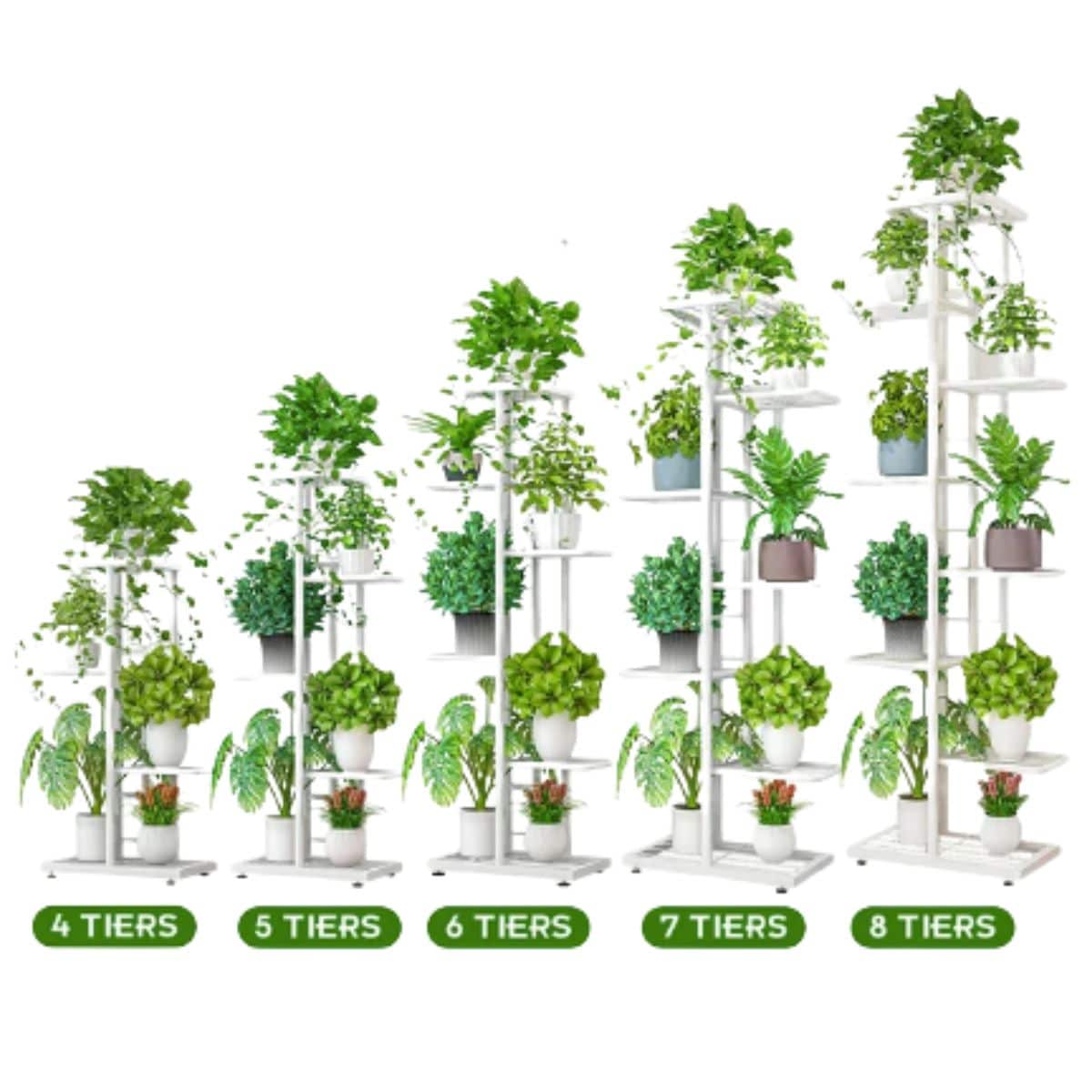 Looking to really personalize the number of tiers with your tall indoor plant stands? Then this is a great plant stand option for you, choose from 4/5/6/7/8 tiers all at different heights. If you're needing a plant stand for small spaces you can go with the 4-tier. This can also be used on a patio or balcony as an outdoor plant stand. Some trailing plants like a string of pearls can be placed at the top and your medium-size plant in the middle.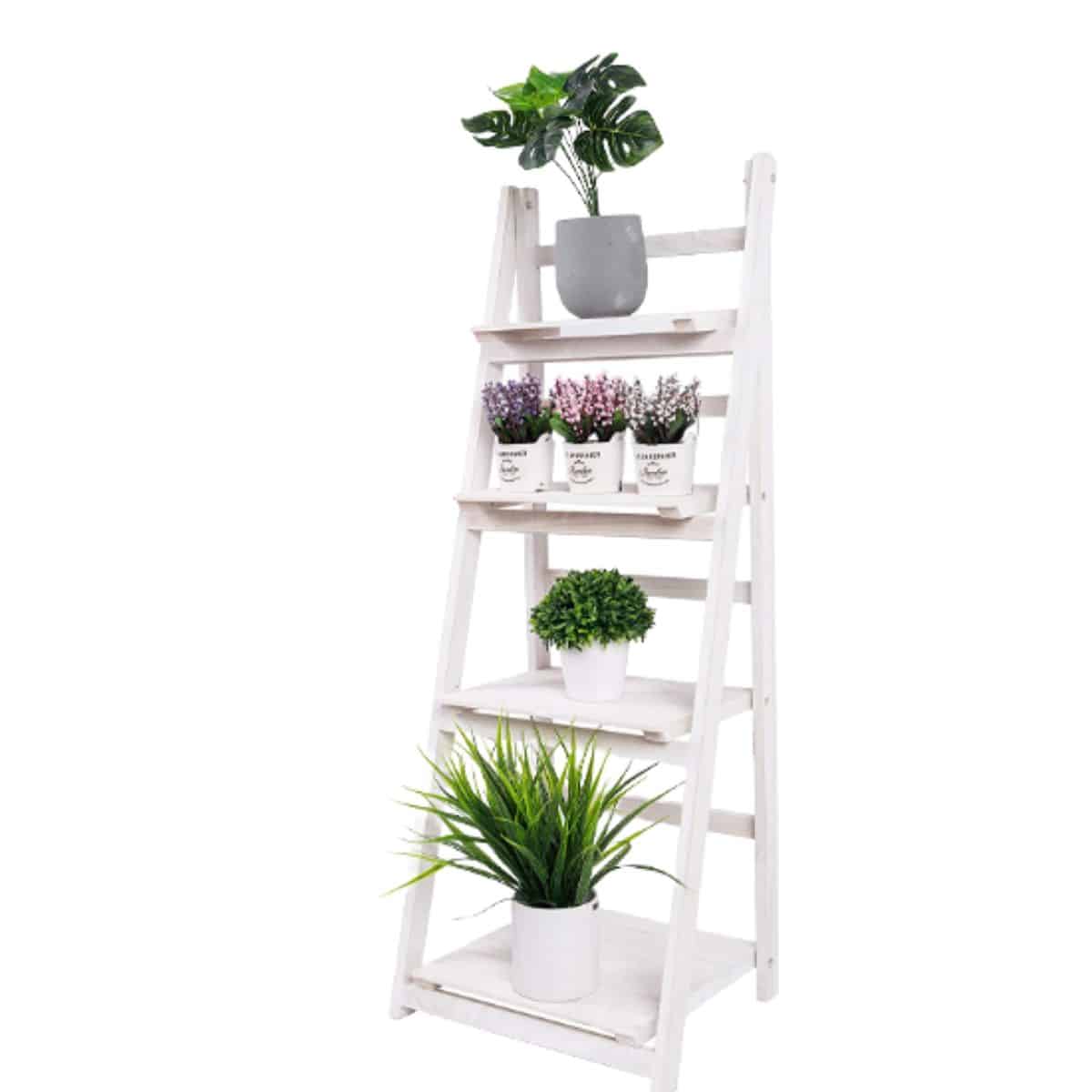 If you have a small space and are looking for something more narrow, this is a great way to do a tall indoor plant stand. It doesn't take up too much space and can be decorated with plants, books, and more. This plant stand has a rustic farmhouse feel, and the clean white lines will match with many home decors. Plant lovers like us give this tall indoor plant stand two thumbs up.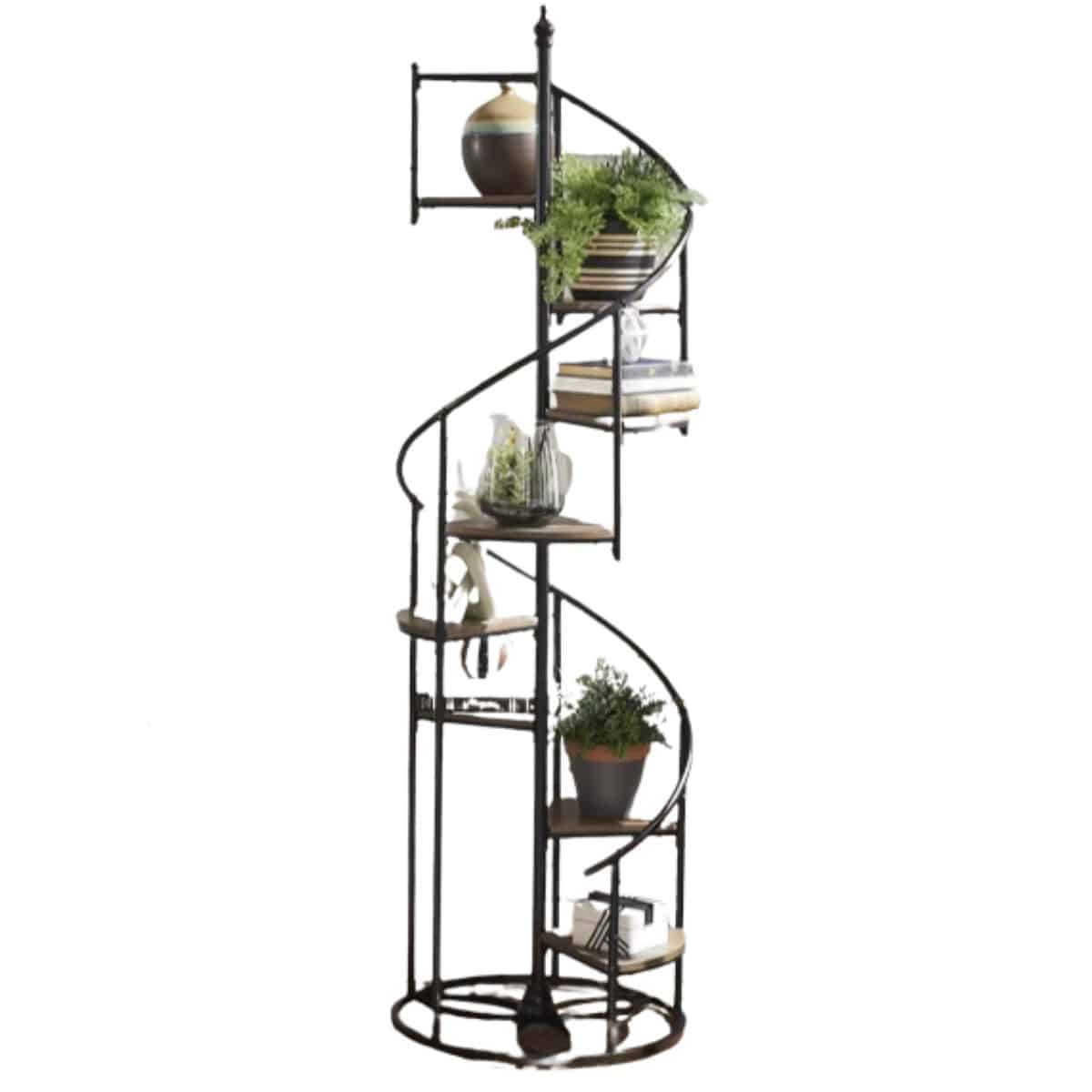 Create a beautiful display and take it to the next level with this spiral display shelf. It has a black steel frame that twists to create a spiral staircase-like silhouette. The eight shelves measure 8.9″ wide, so there's enough room for small pots or a collection of curios. The black finish gives it a modern design and will blend so nicely with the greens of your plants.
We hope you found a tall indoor plant stand of your liking and fits your home decor style. In case you didn't, we have more plant stand inspiration and selections to choose from in a previous post Multi Tier-Plant Stands.
Happy Gardening,
-Cassie
This post may contain affiliate links. You can read our policies here. Your cost for the products will be no higher but Joy Us garden receives a small commission. Thank you for helping us spread the word & make the world a more beautiful place!