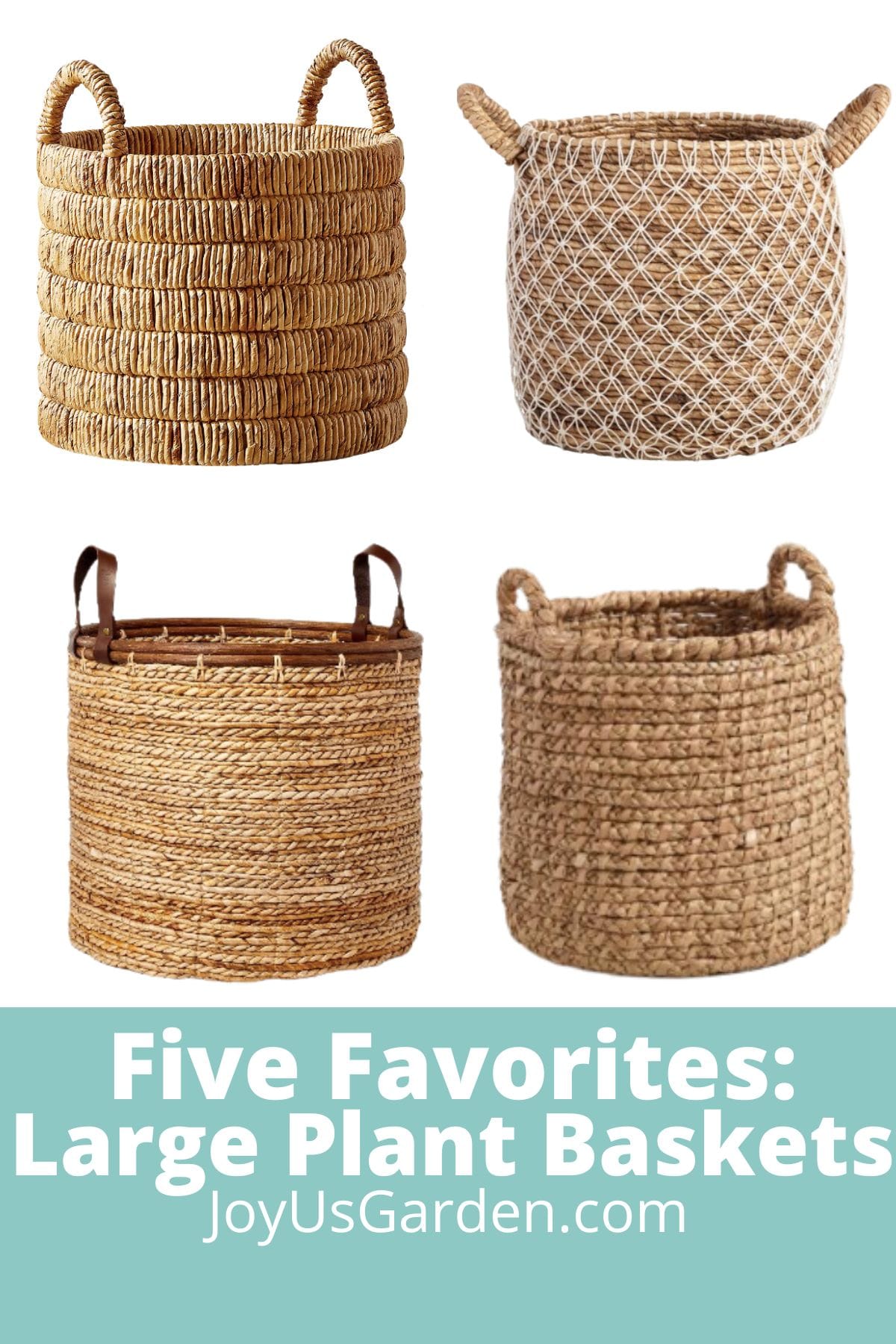 We've picked out our five favorite large plant baskets to suit lots of decor styles, from traditional and coastal, to farmhouse and boho. All the baskets have been handcrafted and made from natural materials.
Functional and stylish, a large plant basket adds a beautiful accent to the green foliage of your plants. As much as we love a terracotta or ceramic pot, the texture you get from a plant basket really enhances a room's aesthetics. Plus, they're so much lighter!
A large plant basket with handles can make moving a plant from one space to another a breeze. Especially when it comes to the wintertime and you are in need of moving the plant to a brighter space in your home.
Our Favorite Large Plant Baskets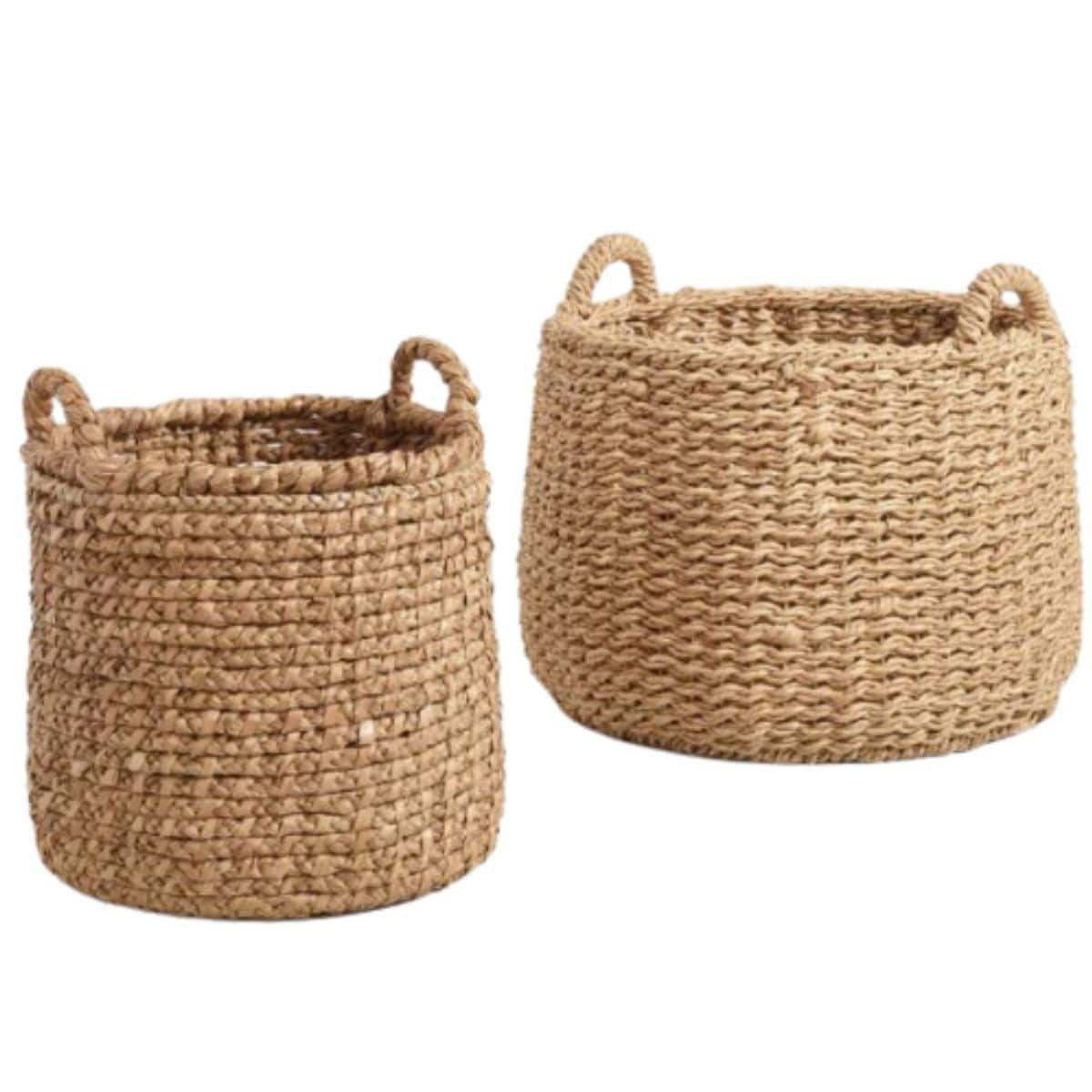 With convenient handles and a chunky texture this gorgeous basket lets you show off your plants in style. Crafted by hand in the Philippines from natural water hyacinth, each piece is tightly woven for added stability.
Click here to see Nell's large Snake Plant in the extra-large size of this basket. It's well made and for $80.00, it's a steal for a large basket!
Looking for more of our favorite products? Here are more of our faves: Pots For Succulents, Pruning Shears, Indoor Watering Cans, Gardening Tools, Garden Bowls, Hummingbird Feeders, Garden Gloves, Fall Wreaths, Indoor Plant Stands, Christmas Wreaths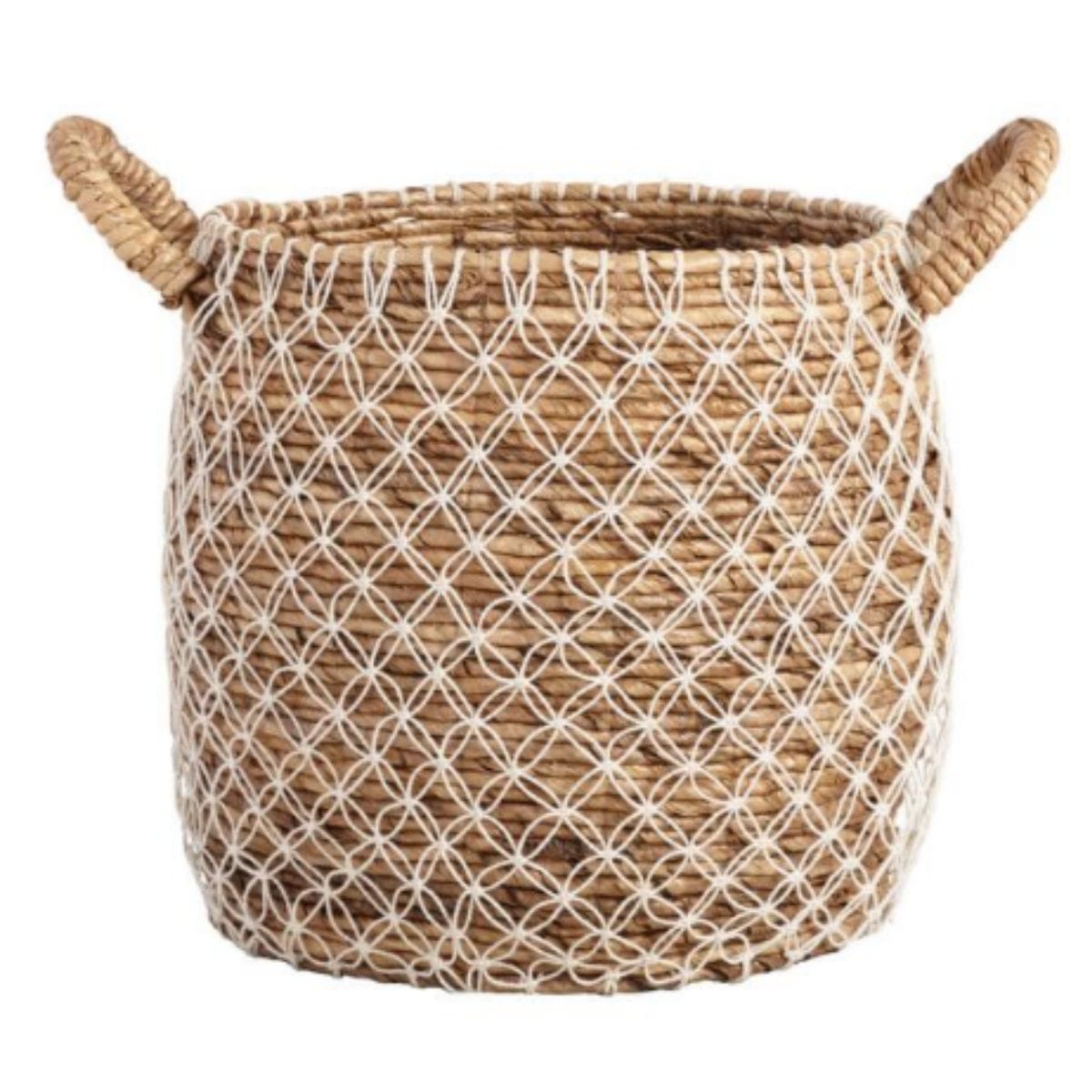 How charming is this seagrass basket? At 16″ x 16″ you can fit one large plant in this basket. Handwoven in Indonesia of natural seagrass with an additional layer of adornment using macrame.
This one really gives off the boho vibes.
Some Of Our General Houseplant Guides For Your Reference: Guide To Watering Indoor Plants, Beginner's Guide To Repotting Plants, How to Clean Houseplants, Winter Houseplant Care Guide, Plant Humidity: How I Increase Humidity For Houseplants, Buying Houseplants: 14 Tips For Indoor Gardening Newbies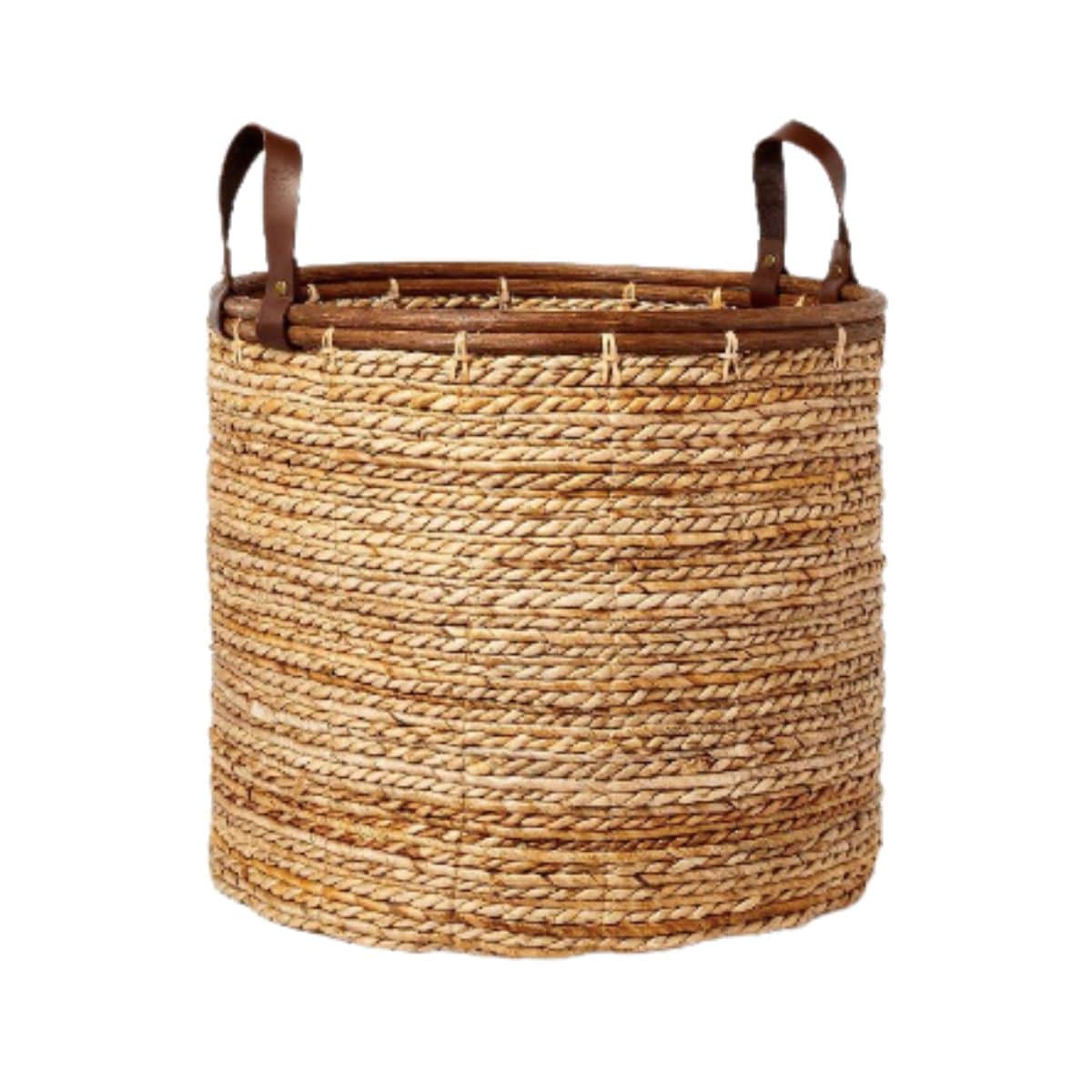 This leather handle basket from Studio McGee adds a beautiful accent to your home decor. Woven from natural rattan material with dark brown leather handles for easy carrying.
The warm color of rattan will complement any home decor and enhance the room's aesthetics.
Looking for plants to put in these baskets? Check out these 7 Easy Care Floor Plants For Beginners & 13 Stores Where You Can Buy Plants Online.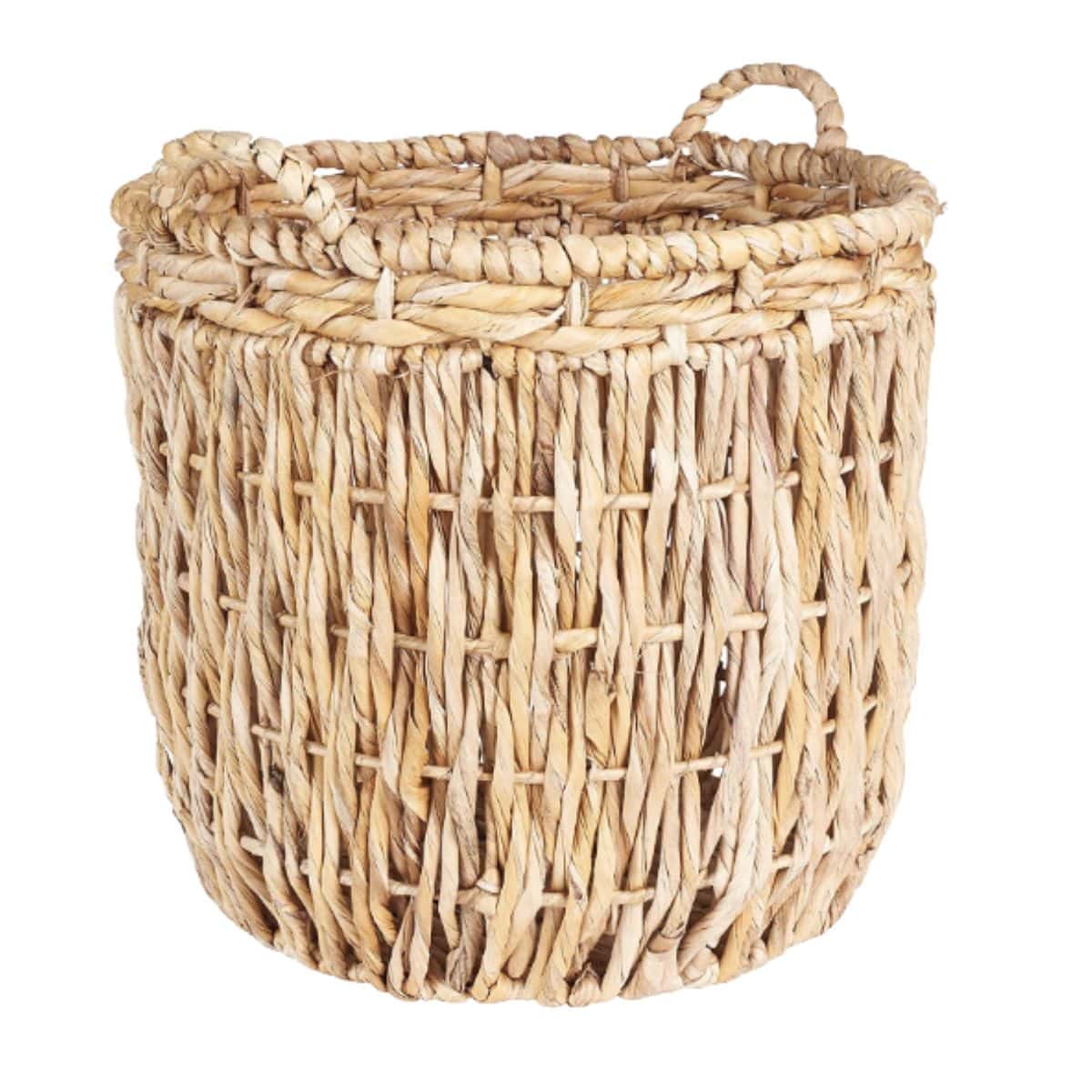 Nell has this large plant basket and she loves it. Potted inside the basket is her Dracaena Lisa, the deep green foliage pairs well with the golden color of the basket.
This basket is handmade and woven by artisans using corn leaf, rope, and banana leaf.
Are you looking for containers & ways to display your houseplants? We've got you covered! Classic Terra Cotta Pots, Tabletop Planters, Pots & Planters, Hanging Planters, Baskets For Large Plants, Air Plant Displays, & Multi-Tier Plant Stands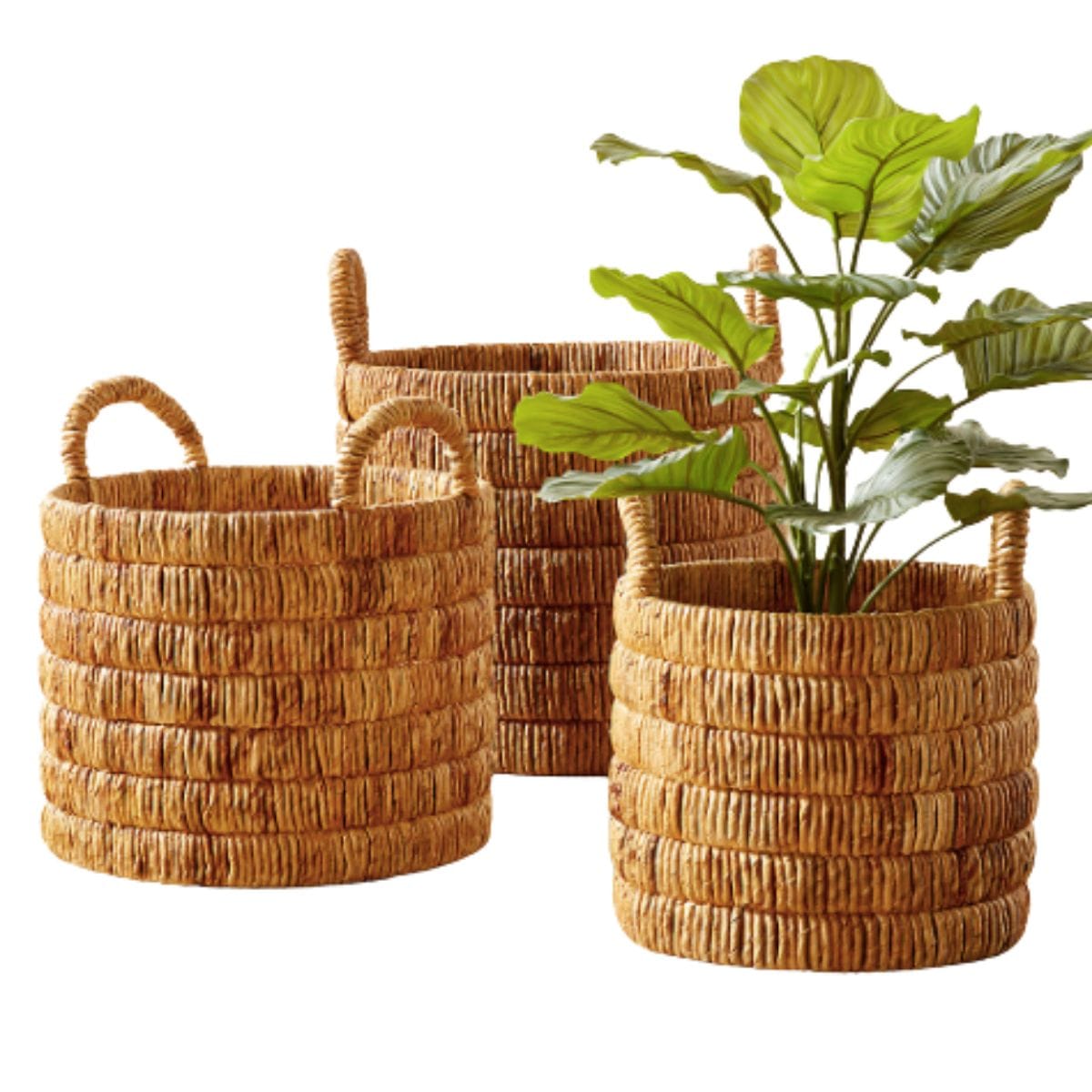 Handwoven banana leaves from Indonesia stripe this large plant basket. Available in 3 sizes, you are sure to find just the right one to pair with your treasured plant.
We hope you have found a large plant basket you love, in case you are still on the hunt, here are 25 Decorative Plant Baskets to choose from.
Happy gardening
-Cassie
Here are some of our houseplant guides you may find helpful: 13 Stores Where You Can Buy Houseplants Online, 6 Low Maintenance Plants For Travelers, 11 Pet Friendly Houseplants, Tips For Buying Houseplants, Best Low Light Indoor Plants, Easy Care Office Plants, 7 Easy Care Floor Plants, 7 Easy Tabletop & Hanging Plants
About the Author
Latest Posts
Miranda is a content writer and blog strategist. In her free time, she loves traveling, hiking, going on road trips, watching the latest shows on Netflix, and geeking out on all things blogging.