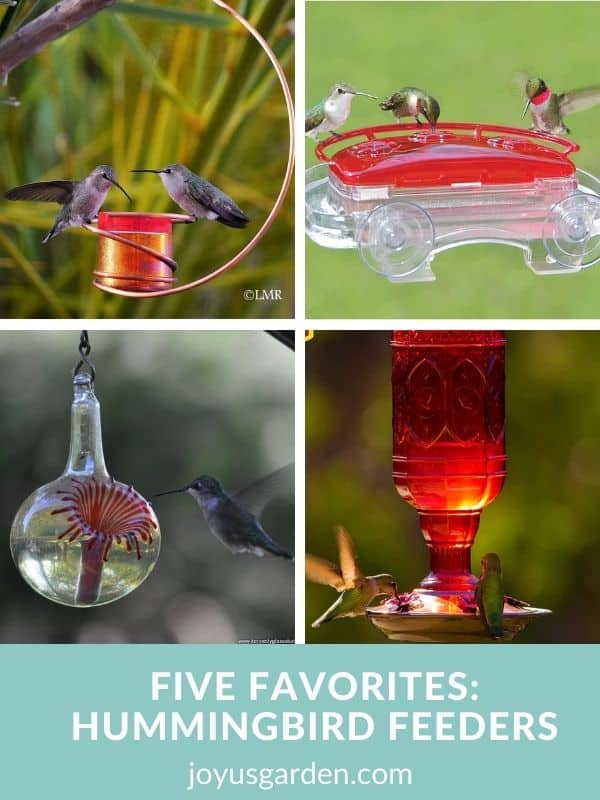 Hummingbirds are adorable and fascinating little creatures, and we love inviting them into our gardens with plants and hummingbird feeders. In addition to attracting hummingbirds, hummingbird feeders also make beautiful garden decor. There are so many options to choose from depending on what style you want, your budget, and where you want to hang or display your hummingbird feeder.
Here is a list of our favorite hummingbird feeders: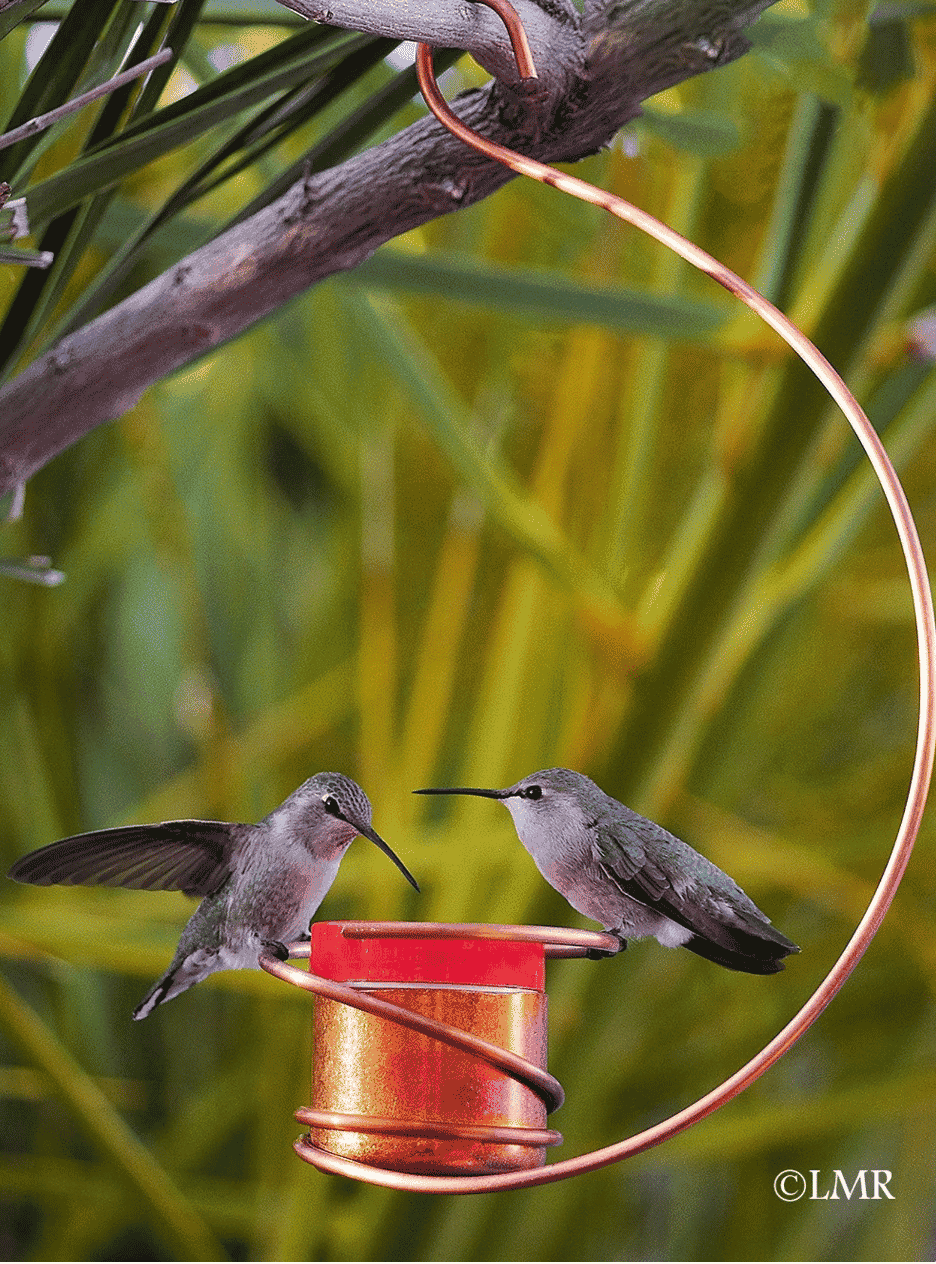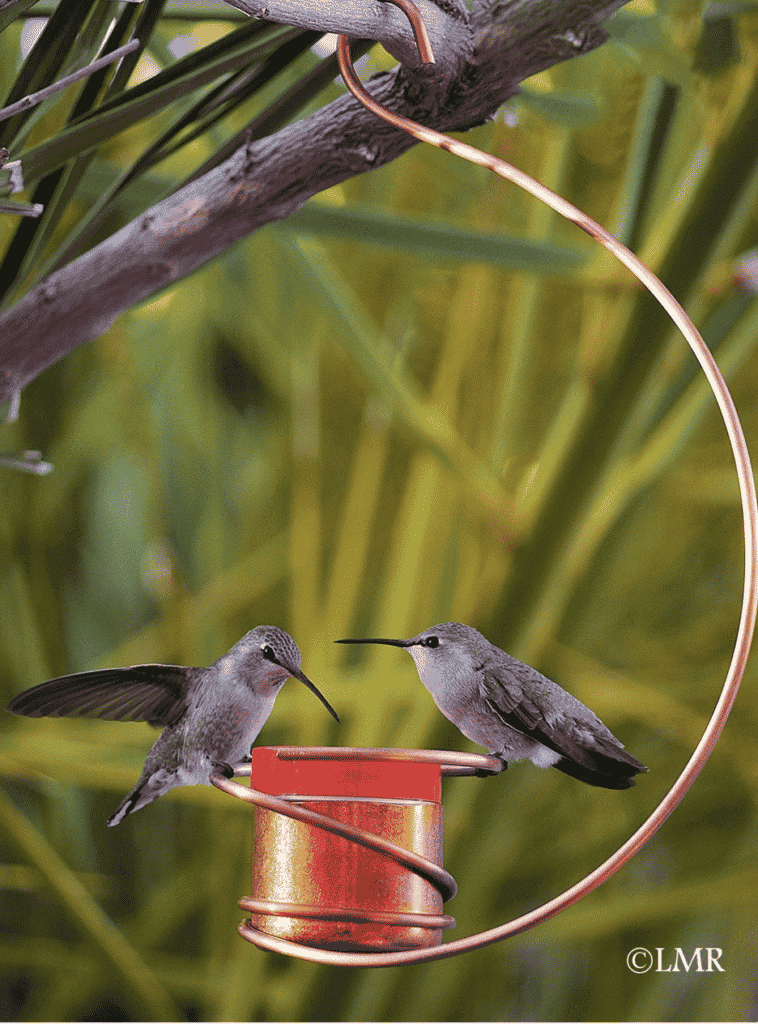 This hummingbird feeder was designed for the Arizona-Sonora Desert Museum in Tucson, AZ to keep the bees out of the hummingbird's food. We love these hummingbird feeders because they are handmade from copper and BPA-free plastic, which makes them nearly impossible to break.
Nell has this feeder hanging on her patio and hummingbirds visit on the regular. She also has this flower pot hummingbird feeder in one of her succulent pots.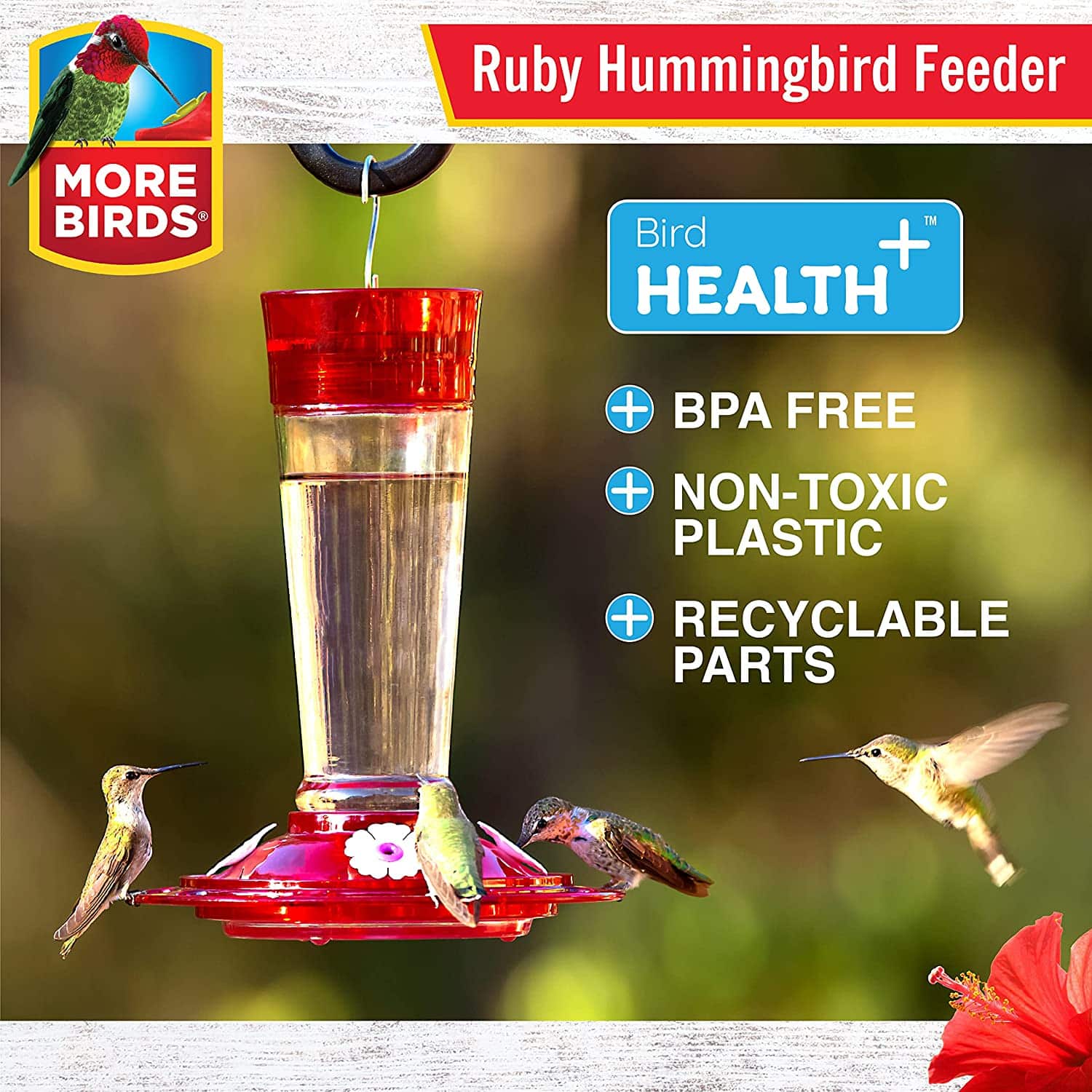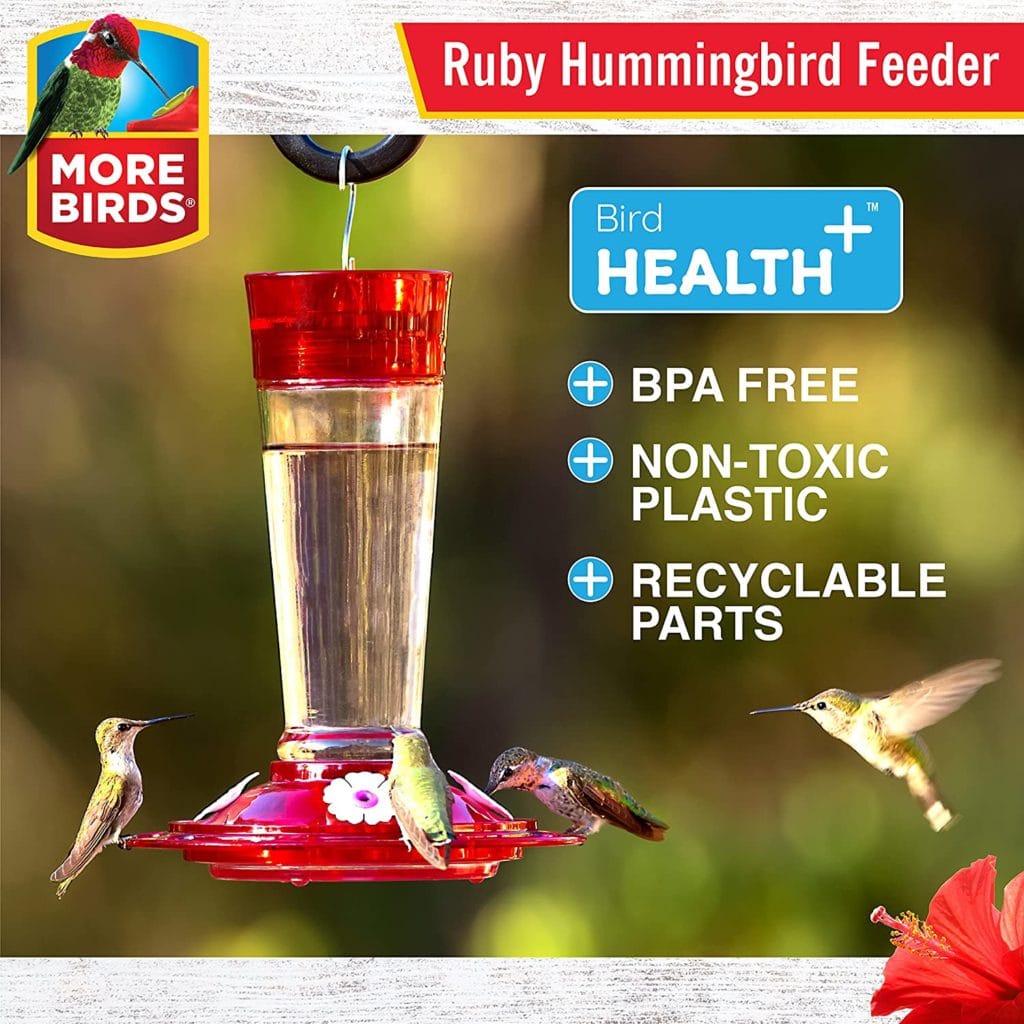 Hummingbirds love red. So this red hummingbird feeder is perfect for attracting hungry little birds. This one also features a glass bottle and an ant moat to keep ants away from the sweet nectar.
Since this glass hummingbird feeder has four feeding ports, your garden will be full of hummingbirds in no time!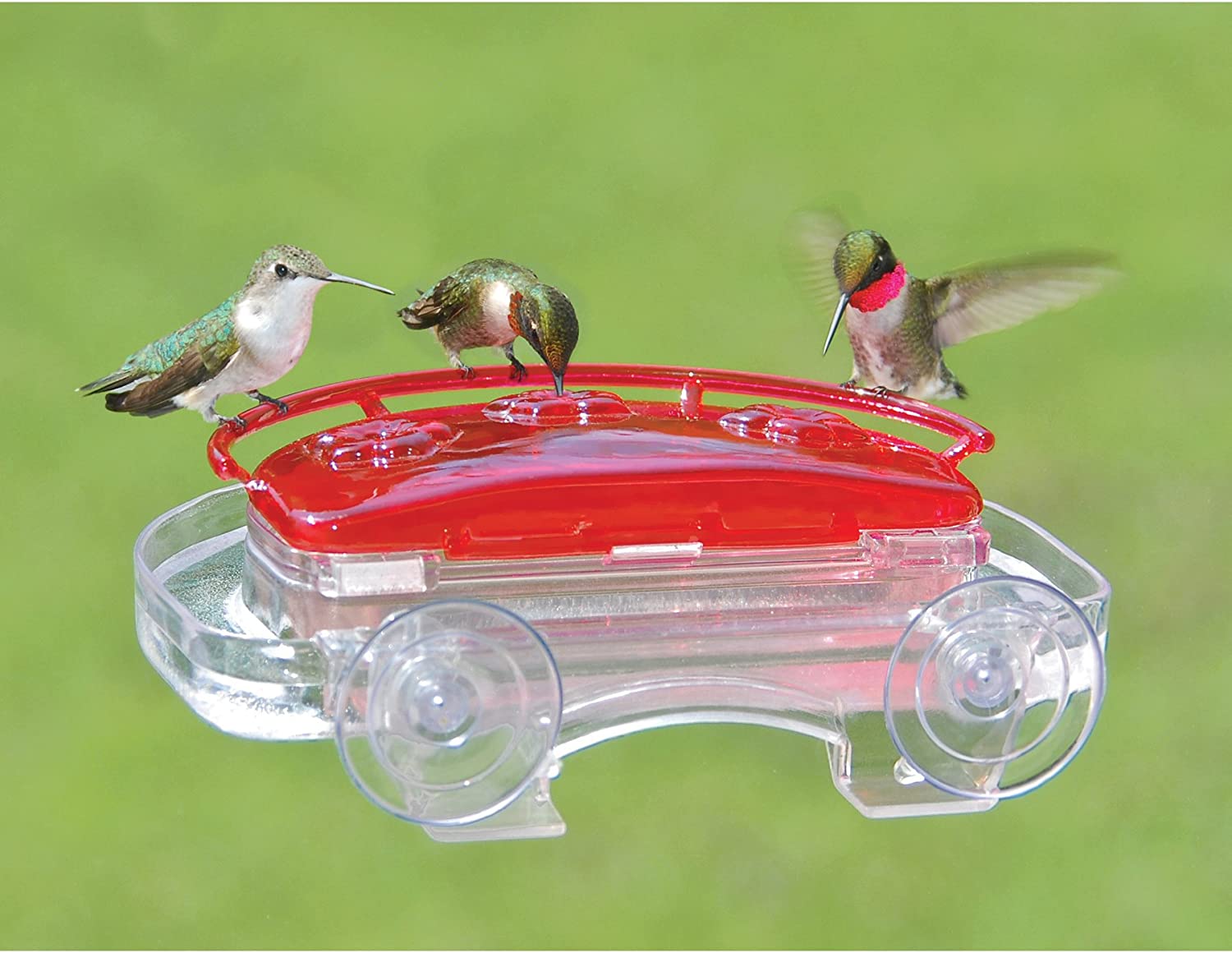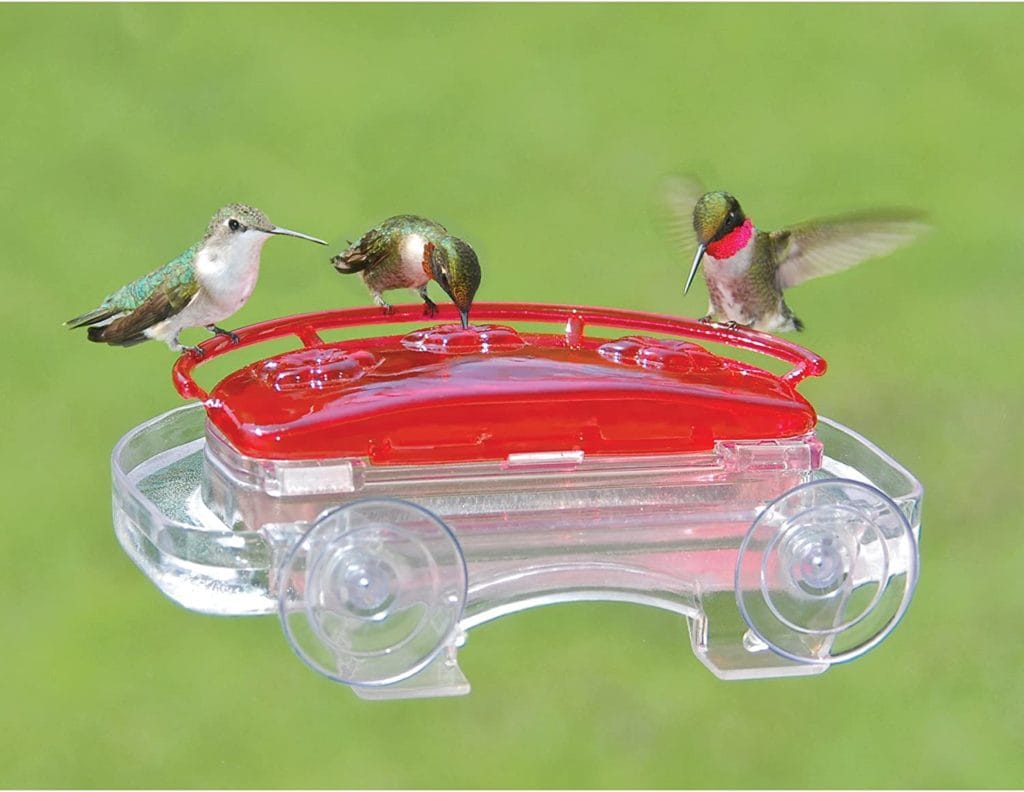 Don't have space to hang your hummingbird feeder outside? Don't worry! You can use this hummingbird feeder for windows if you can't hang one in your outdoor space.
This is perfect for viewing the birds since they will come right up to your window and you will have a clear view of them from inside. We recommended sticking this to your kitchen window so you can have a view of hummingbirds while doing the dishes.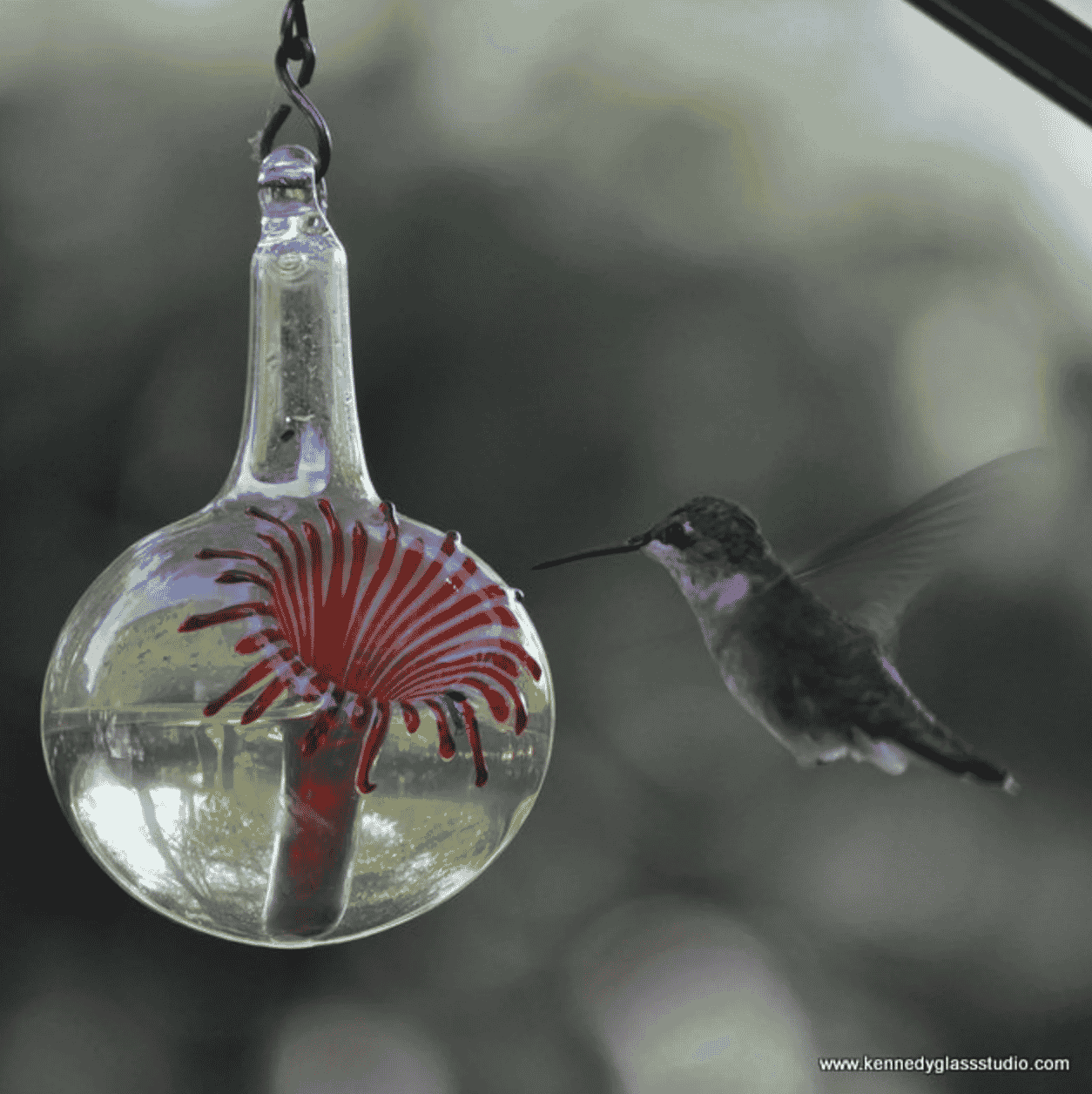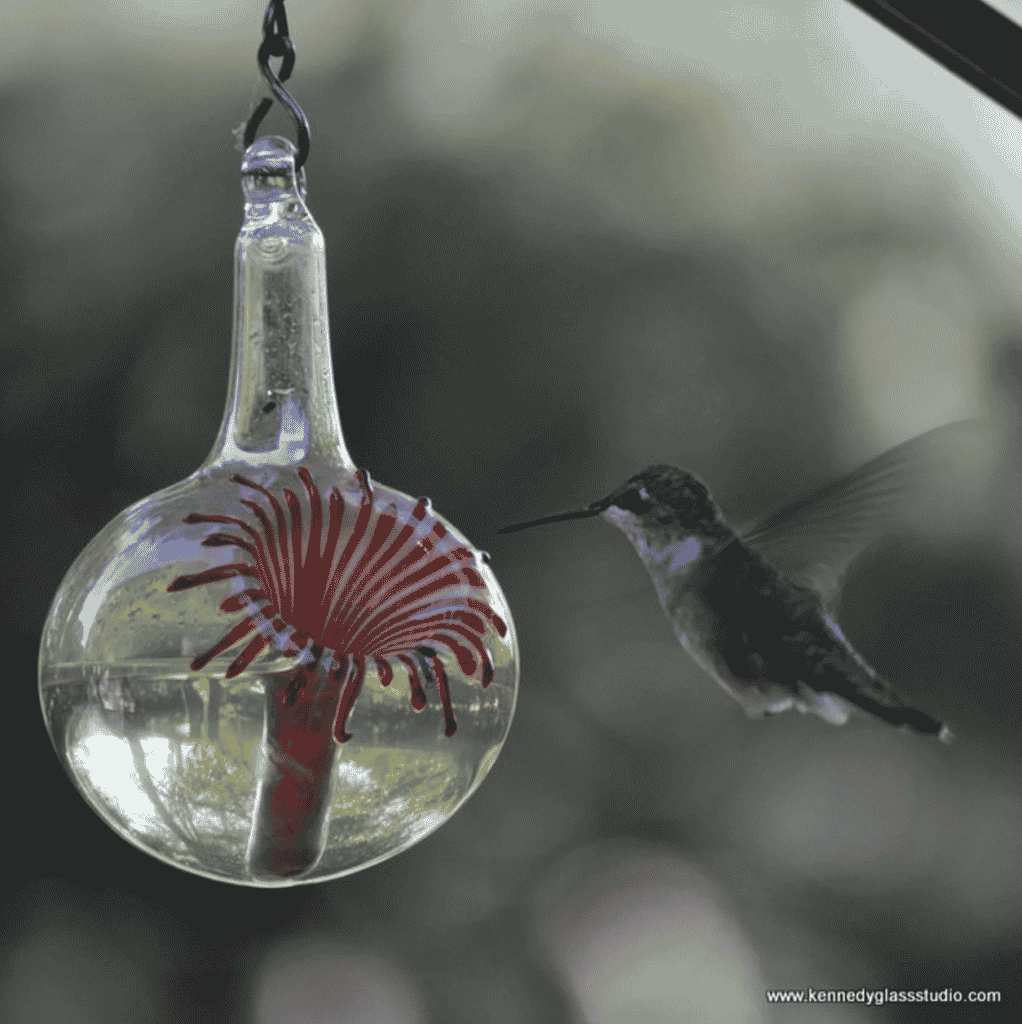 If you want a unique hummingbird feeder, then this hand-blown glass hummingbird feeder is perfect for you. Each one of these glass hummingbird feeders is made by hand by an expert glass blower and is extremely durable if cared for properly.
This hummingbird feeder is so beautiful, it looks like a piece of hanging art. Plus, this seller offers free wrapping so it makes a perfect gift.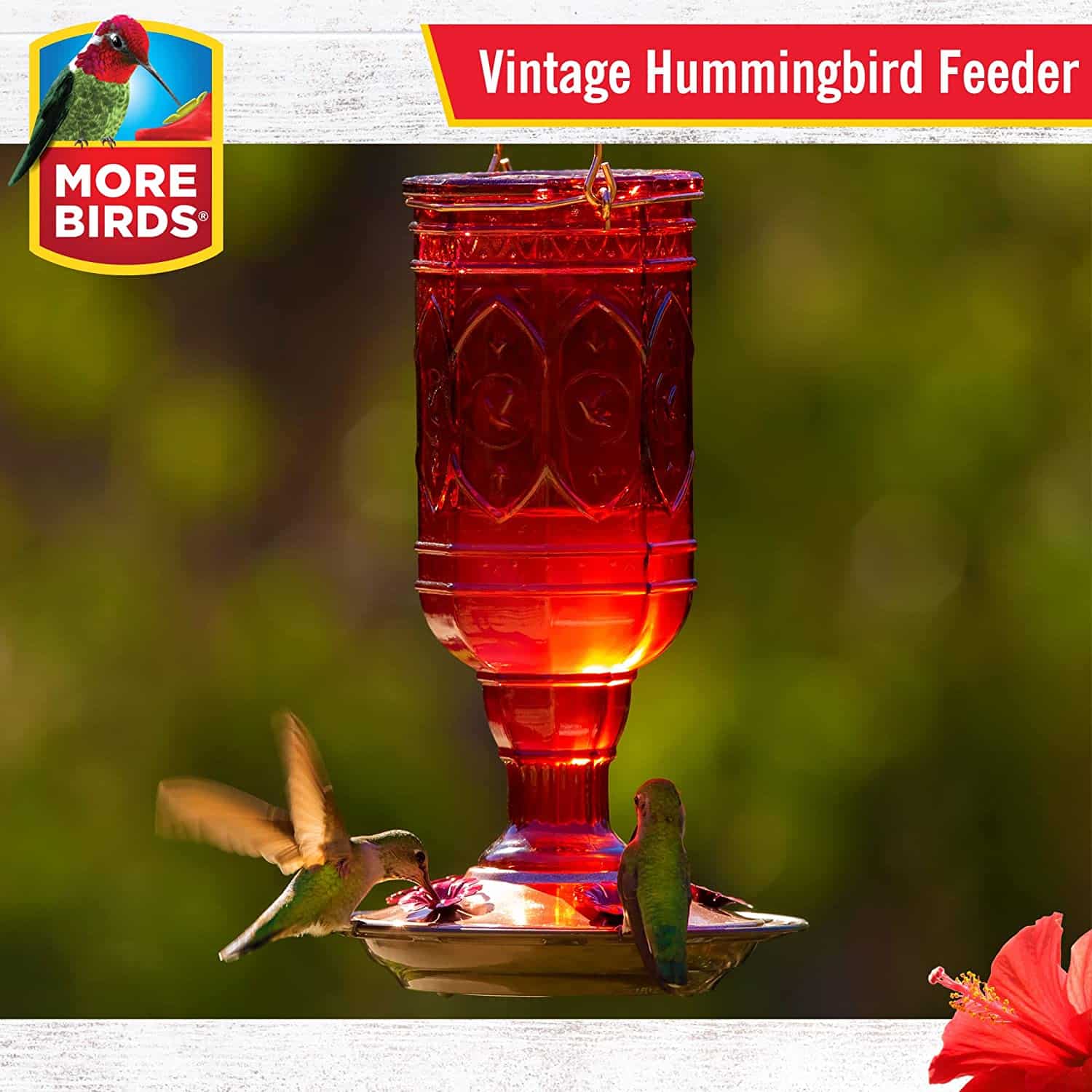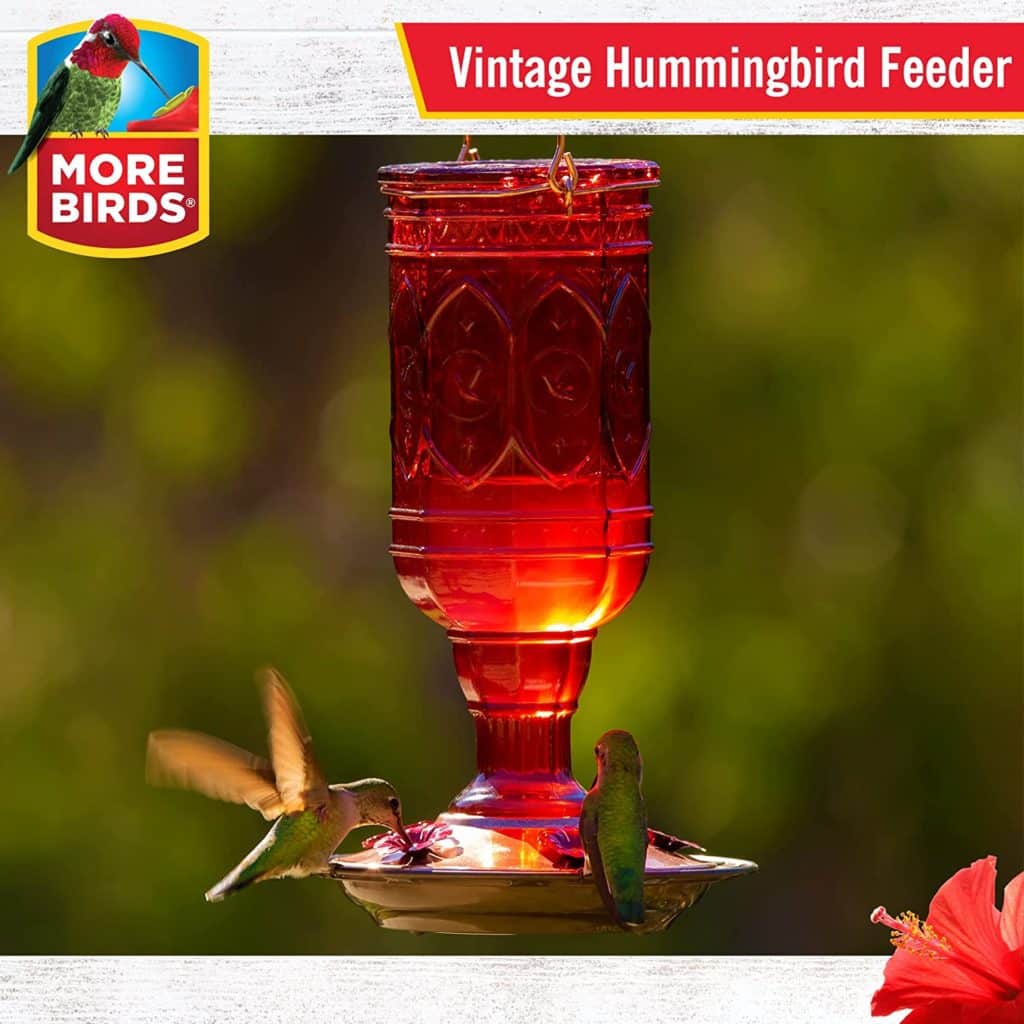 This vintage-inspired glass hummingbird feeder is so darling. If you enjoy vintage glass as we do, then you'll love this bright red vintage glass hummingbird feeder.
This feeder has five feeding ports and a durable metal basin for all the little birdies to perch on.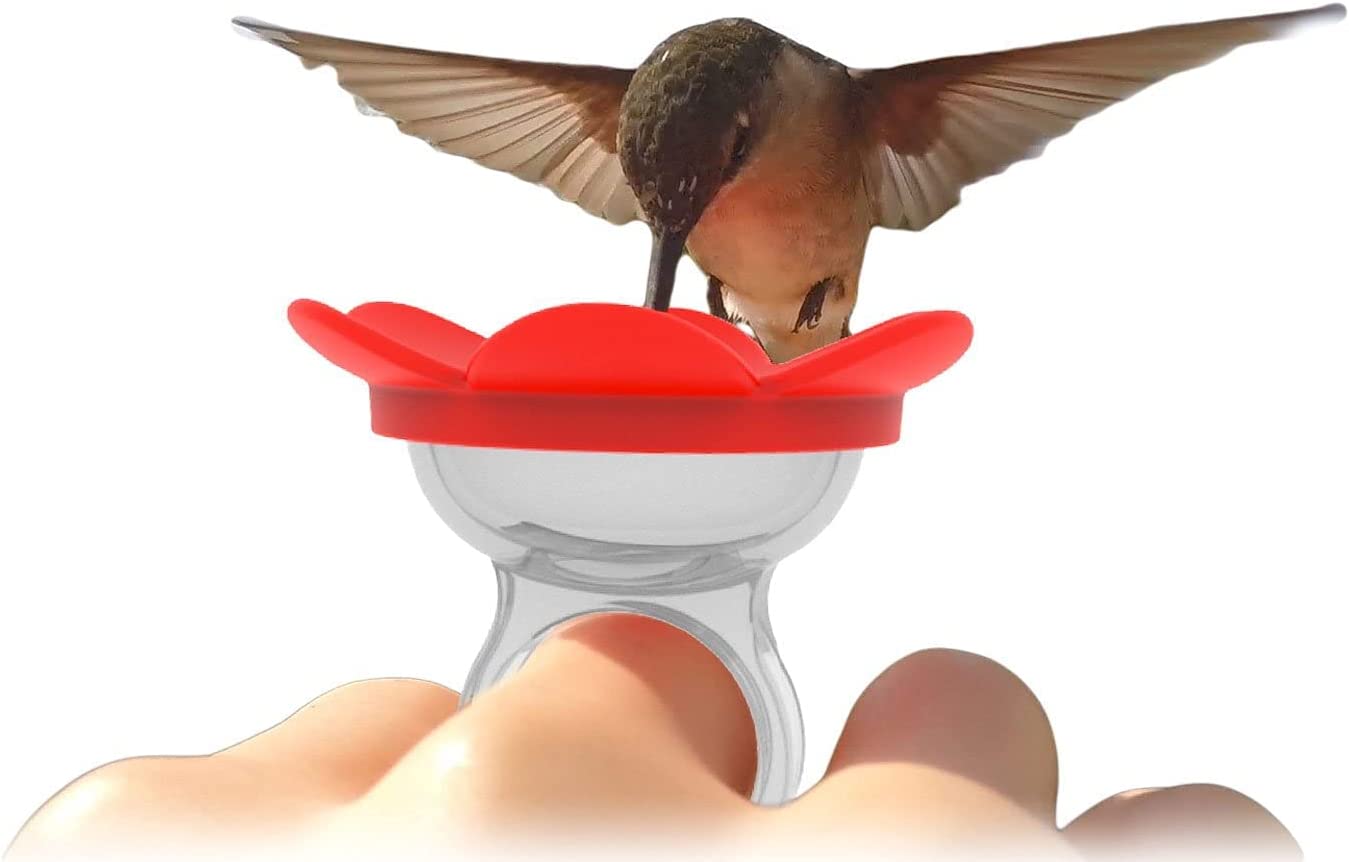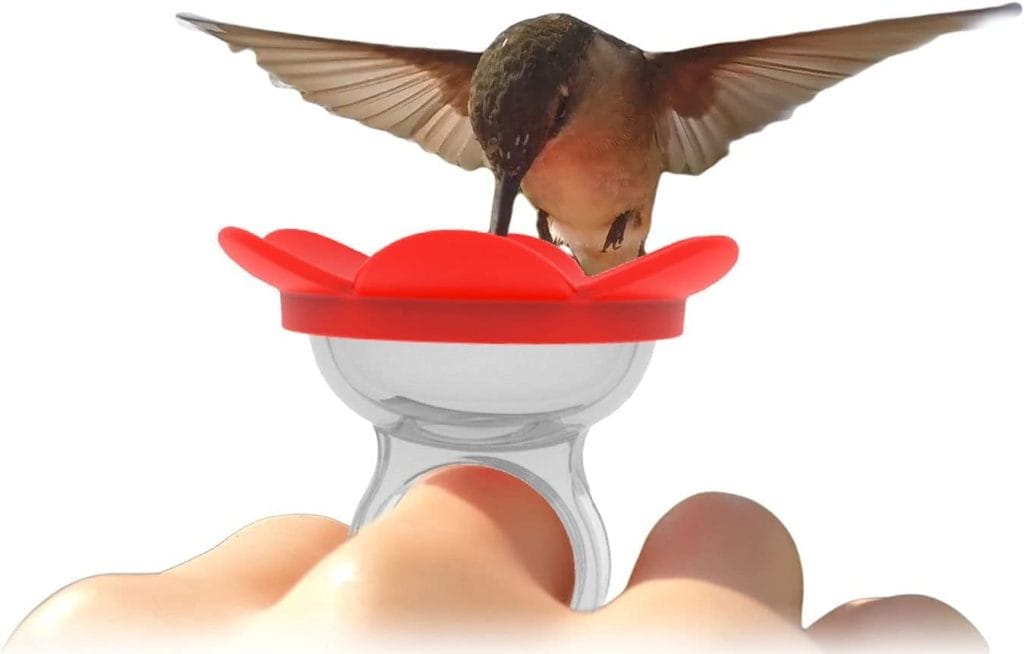 Want a real up close and personal interaction with a hummingbird? All you need is this hummingbird feeder ring, some nectar, and a lot of patience. The makers of this ring also recommend planting flowers and hanging other feeders near your patio or deck so that the hummingbirds are more likely to come and give you a visit.
Need something to hang your hummingbird feeder on? Check out these accessories.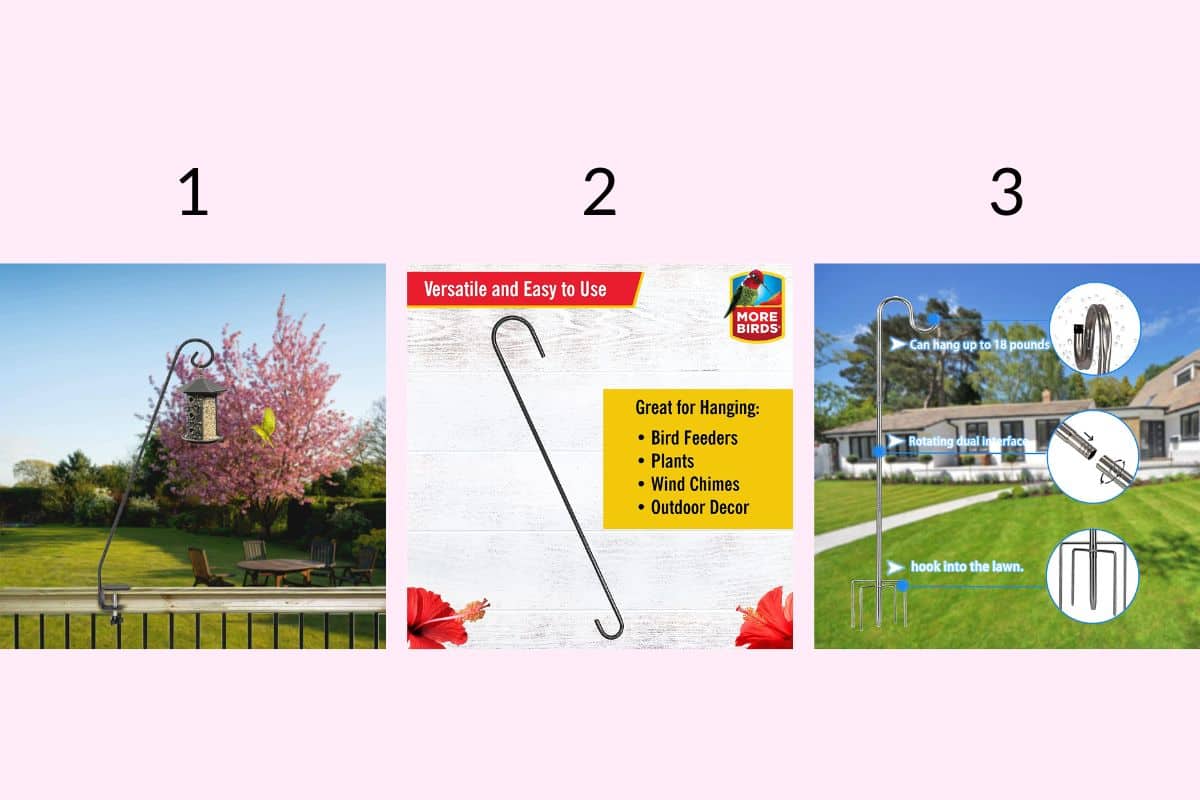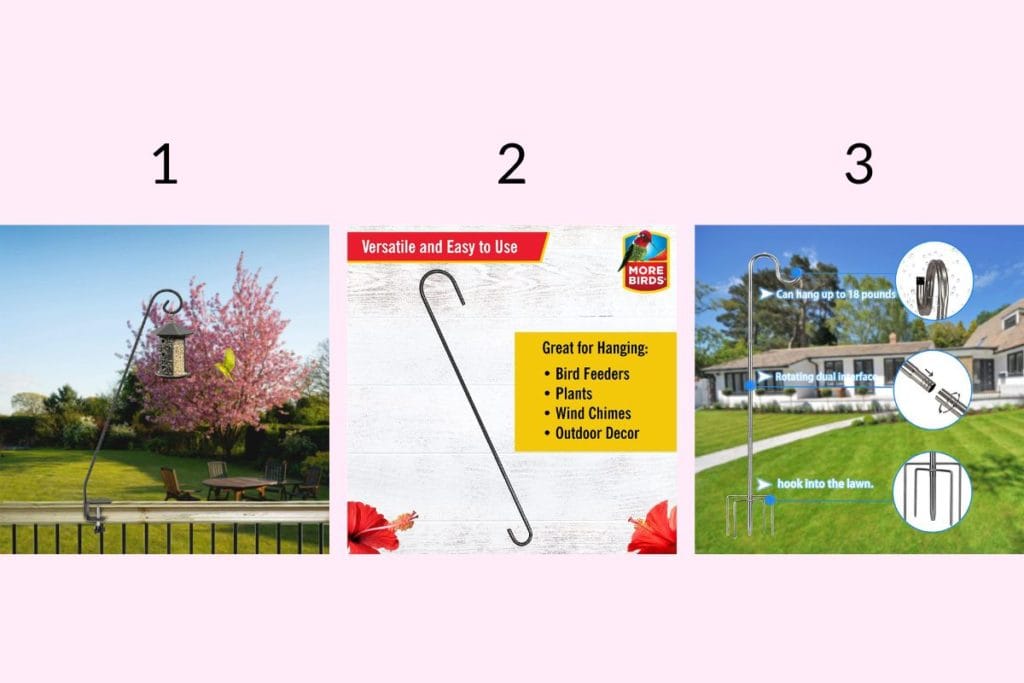 To attach to a deck railing: 32 Inch Deck Hook
To hang from a hook, tree branch, etc: 18 Inch Extension hook
To stick into the ground: Adjustable Shepherds Hook
Be sure to check out our other Five Favorite posts: Pots For Succulents, Small Watering Cans, Gardening Tools, Pruning Shears, and Garden Bowls For Flowering Plants.
We hope this list of hummingbird feeders helps you find the perfect feeder for you and your garden!
Happy Gardening,
Nell & Brielle
This post may contain affiliate links. You can read our policies here. Your cost for the products will be no higher but Joy Us garden receives a small commission. Thank you for helping us spread the word & make the world a more beautiful place!