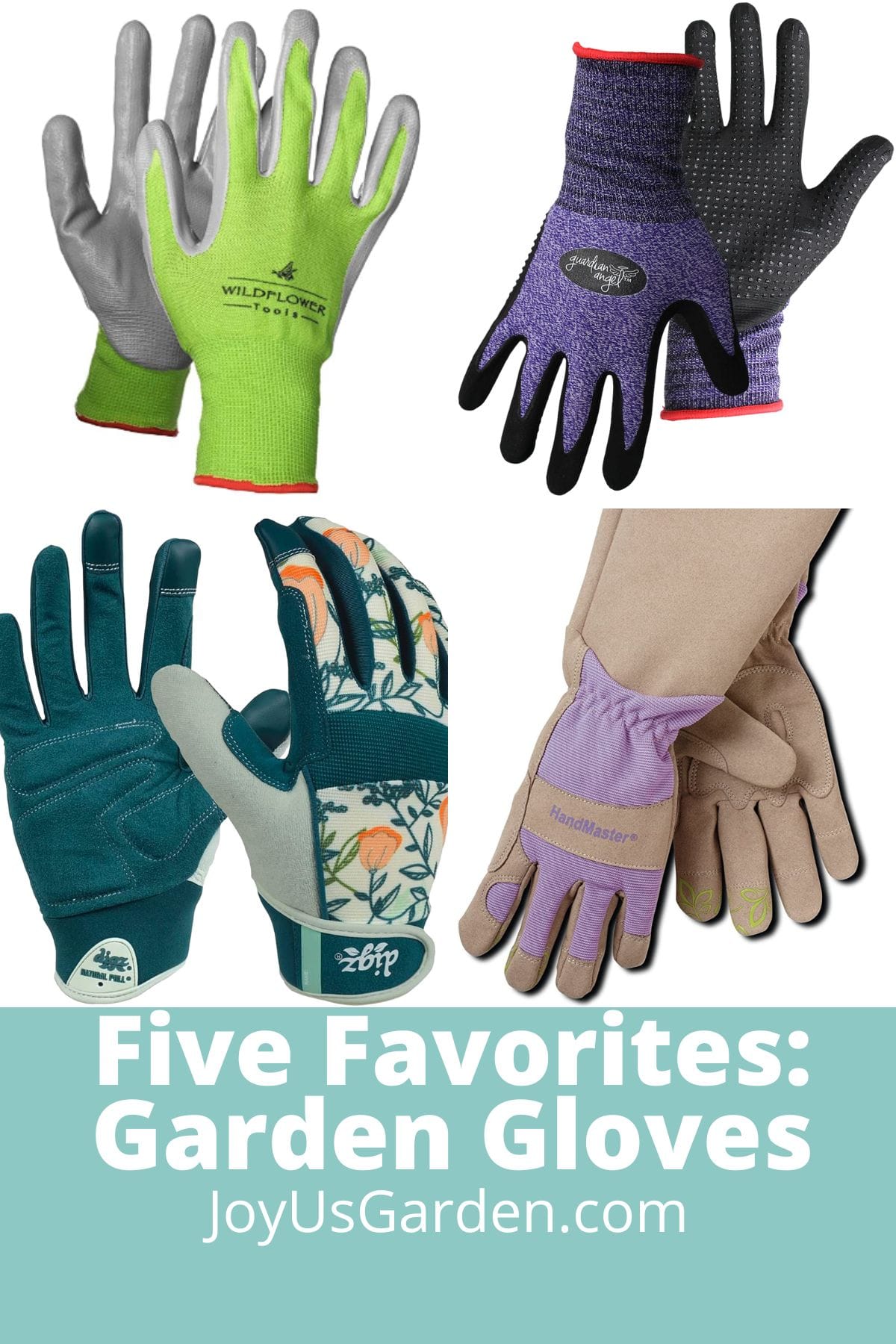 Garden gloves play an important role in your gardening toolkit, they are the first line of defense from painful injuries from thorns and needles when caring for your plants. When it comes to working with my own plants, I will keep a few different types of gloves nearby depending on what plant I'm caring for.
I have specific heavy-duty cowhide leather gloves that I use for my big needle cacti and I use my nitrile-coated gloves when I need more dexterity when I'm gardening. Given my affinity for manicured nails, I am sure to always wear gloves no matter if I'm doing indoor or outdoor gardening.
The five gardening gloves we have listed are great for women gardeners and some are available in multiple sizes so can be an option for any gardener.
There are so many options to choose from depending on what style you want, your budget, and what types of gardening you do.
In case you don't have a local garden center nearby, I've listed garden gloves that are all available to buy on Amazon.
Our Five Favorite Gardening Gloves: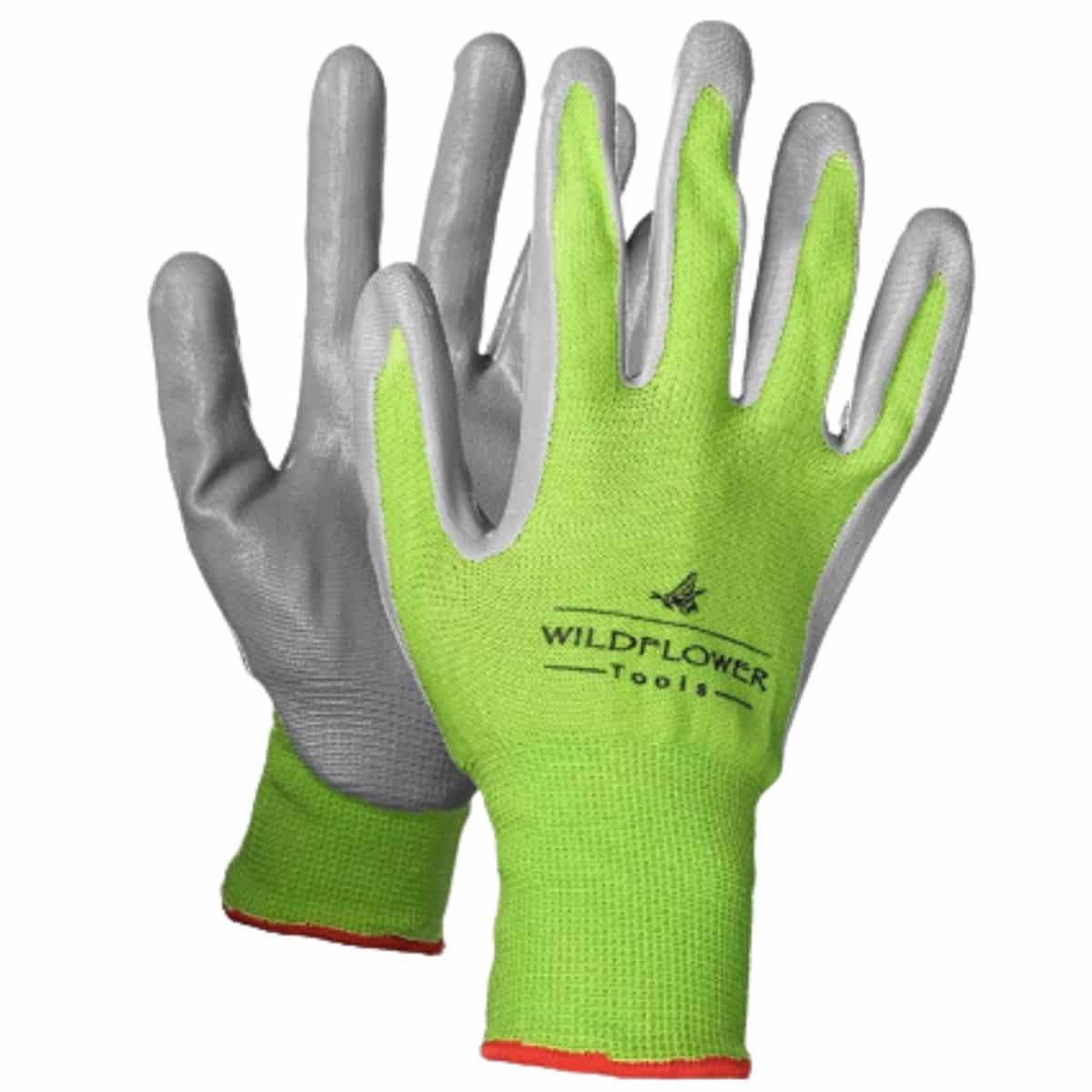 Smooth palm nitrile-coated gloves are needed when working with thorny plants, they don't restrict your movements and make care a breeze. I never handle a prickly cactus without having on one or two layers of nitrile gloves. It's great that these come in a 2-pack so if you need to double layer you will have 2 pairs on hand.
These are definitely my preferred types of gloves when I do cactus repotting. I also like that they are comfortable gloves with a snug fit, they make for a good option for any type of gardening you are doing.
Nell uses these nitrile-dipped garden gloves, they are abrasion resistant and have an elastic wrist for a secure and snug fit at all times. The fit of these gloves helps to keep out unwanted dirt and debris.
They offer great movement and the darker color helps camouflage the wear and tear that comes with plant repotting. The nitrile dotted palm also provides a superior grip when handling tools and doing yard work.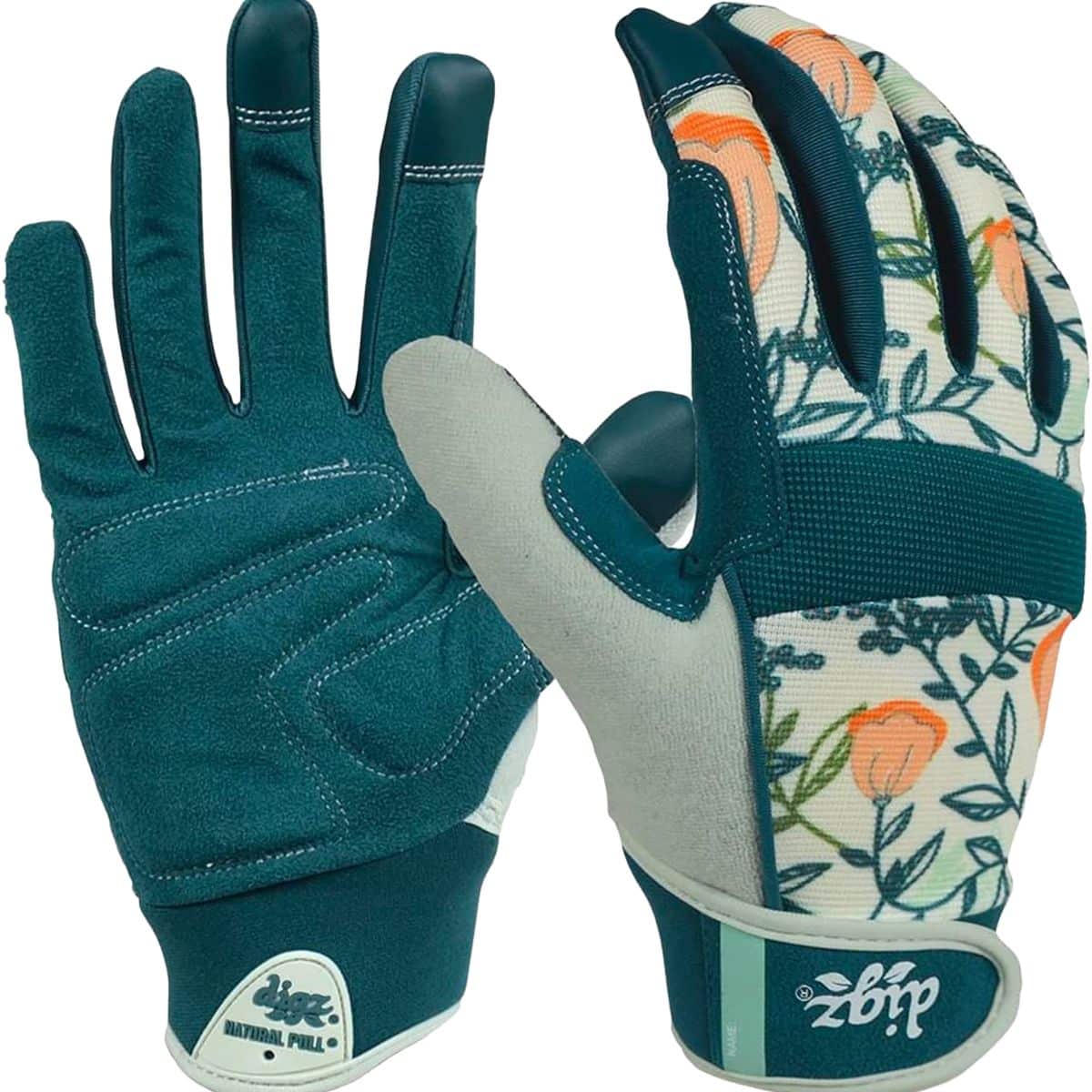 Designed with both function and fashion in mind, these cute gloves are great for working in your home garden. Having the adjustable straps allows for a snug fit and easy removal. I really like the design, it adds a bit of flair and personality.
They are available in different sizes and designs. These gloves will help you become a green thumb in no time.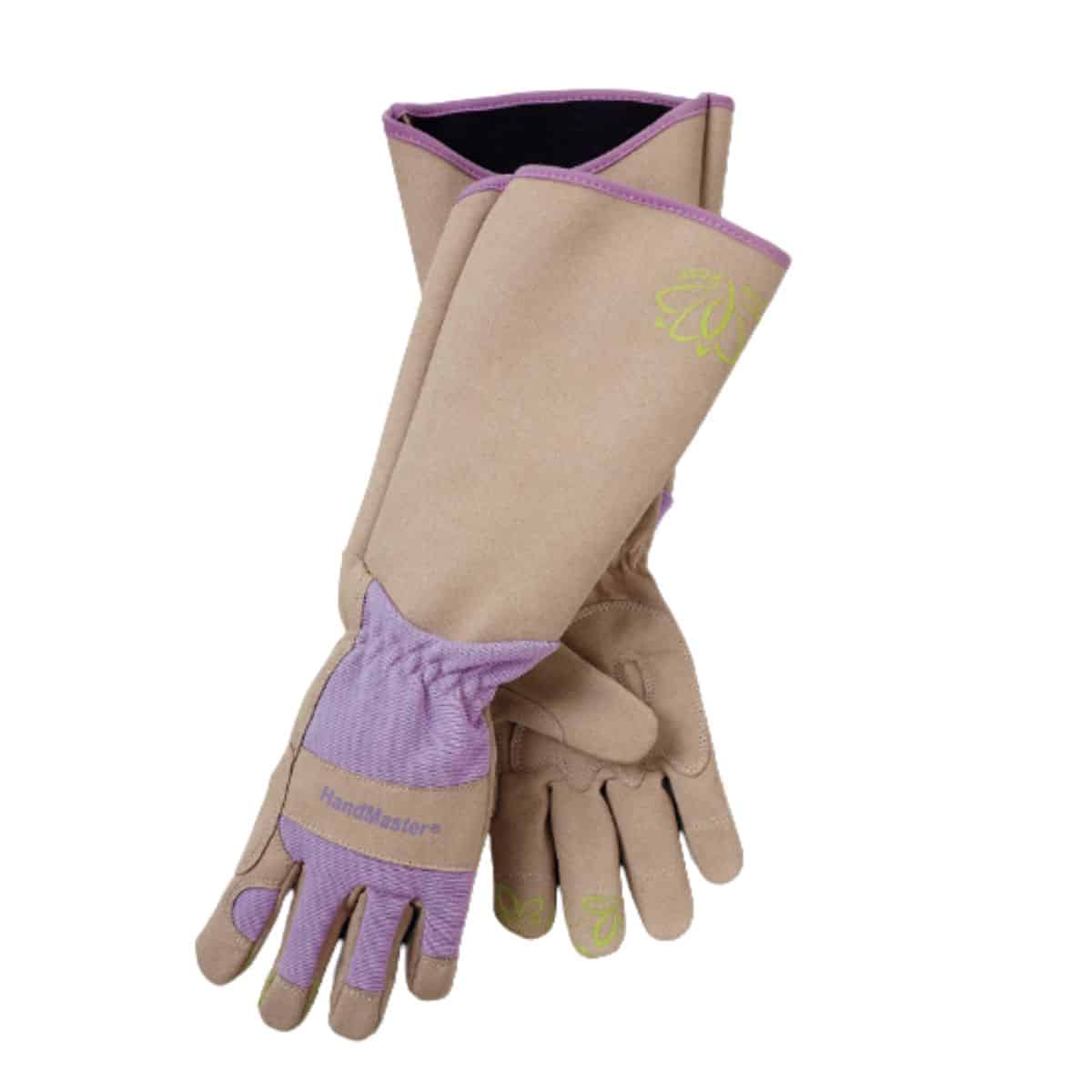 Having forearm protection can be a real necessity when pruning a thorny plant. These would be a good choice for pruning a bougainvillea or rose bushes. We like the puncture-resistant padded palm and reinforced fingertips for extra protection.
They're available in multiple colors and size ranges. They fit comfortably and are like a second skin when you have them on.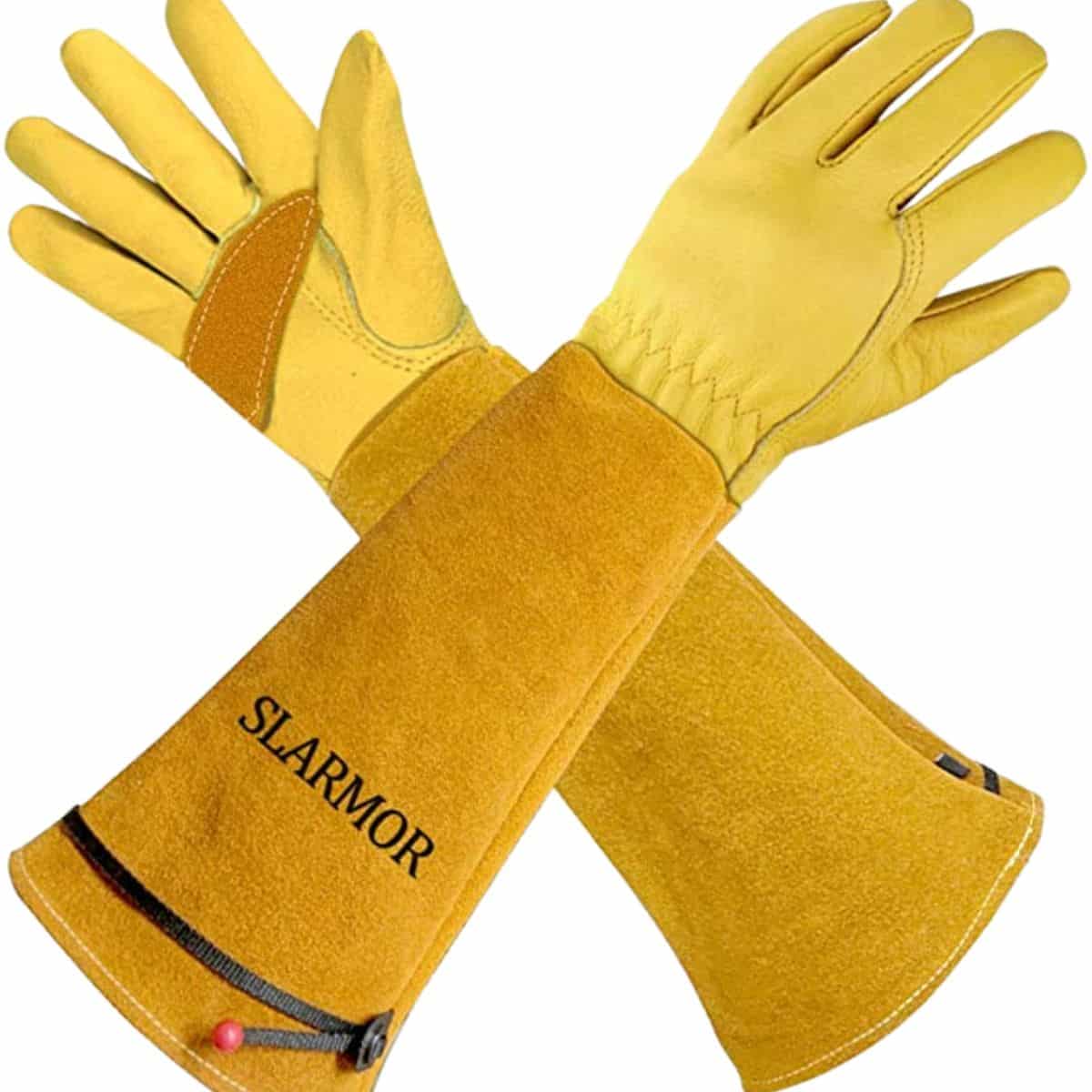 These are some real heavy-duty gloves, made from carefully selected high-quality 100% cowhide leather. They will be softer to touch and breathable.
Gloves like these are what I wear when working with long needle cactus or very sharp thorny plants. These have been a real lifesaver when it comes to working with Sonoran desert plants.
Be sure to check out our other Five Favorite posts: Pots For Succulents, Small Watering Cans, Gardening Tools, Pruning Shears, Hummingbird Feeders, and Garden Bowls For Flowering Plants.
We hope this list of garden gloves helps you find the perfect match for your gardening needs!
Happy Gardening,
Cassie
This post may contain affiliate links. You can read our policies here. Your cost for the products will be no higher but Joy Us garden receives a small commission. Thank you for helping us spread the word & make the world a more beautiful place!
I'm a life-long gardener who still to this day gets giddy at the thought of a trip to one of the local nurseries. Yes, I actually studied landscape and environmental horticulture and the practical experience I have garnered through the years has served me well. Childhood memories of chicken manure "tea" still float through my olfactory senses to this day. I have always been an organic gardener and always will be. From the Earth … To the Earth. I was born and raised in rural, bucolic Litchfield County, Connecticut and now joyfully live a few blocks from the ocean in beautiful Santa Barbara, California.