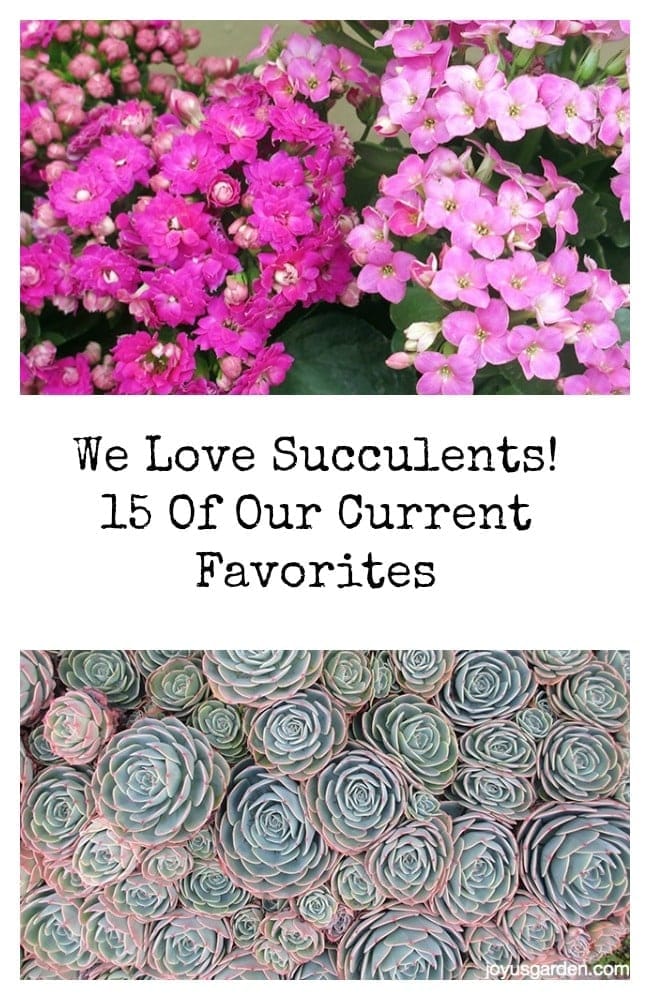 At Joy Us garden, succulents really rock our world. It's downright impossible to pick our favorite succulents because they're all oh so wonderful.
We did our best and made a list of our current 15 favorites (who knows, that could change next week!) so that if you are new to them, you can start with one of these. If you already love and collect them you might find 1 or 2 new ones to keep your affair with succulents keepin' on.
We love telling you everything we know and have learned about these fascinating plants so it seems that this is a fine way to wrap up 2016. They're fun to decorate with and we look for unusual ways to craft with them.
List of Our Favorite Succulents
String Of Pearls leads the parade because it's so darned playful & whimsical. It 's not the easiest or fastest growing succulent, but it's worth the effort and time. If you want to propagate or grow it outdoors click here & as a houseplant here.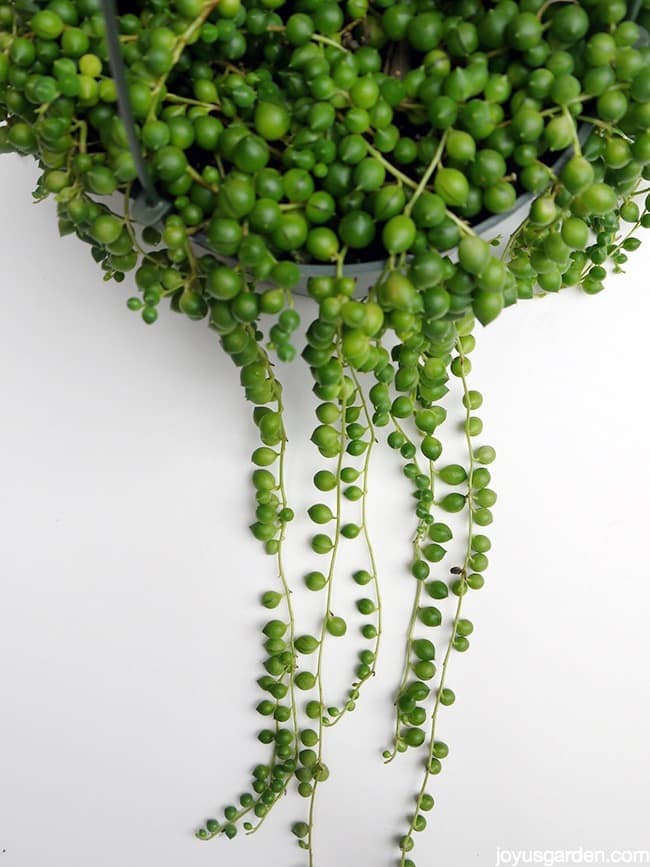 If you want to have a far-out & fabulous succulent which grows into a small tree, then look no further – you've found it: it's the Pencil Cactus!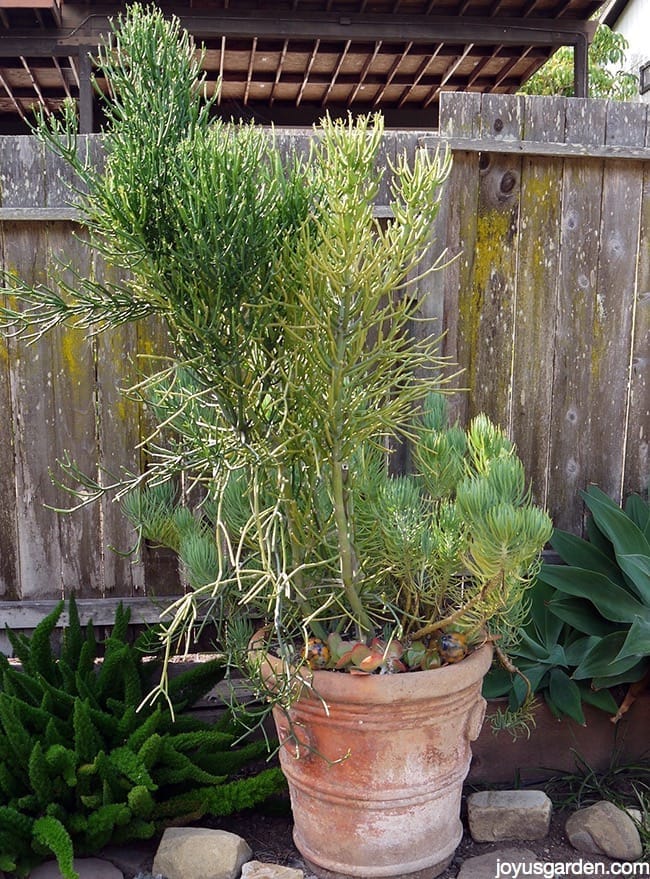 Aloe isn't just another pretty succulent which makes a fine houseplant, it's also one of the best known medicinal plants.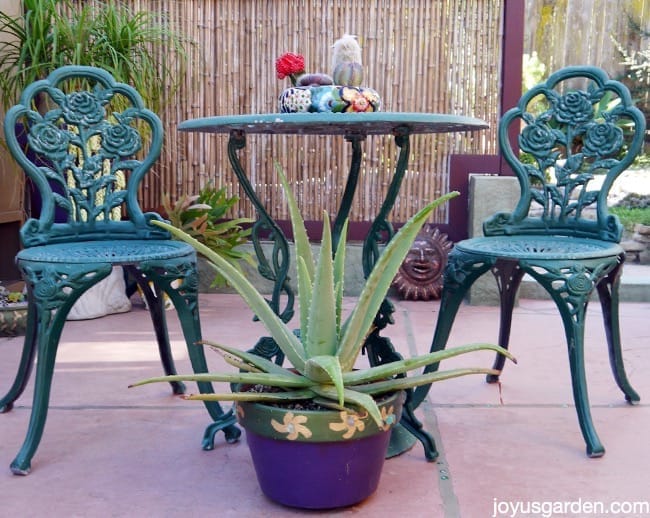 Fishhook Senecio is a trailing succulent which grows like crazy & is super easy to care for. And, you'll keep your friends well supplied with cuttings!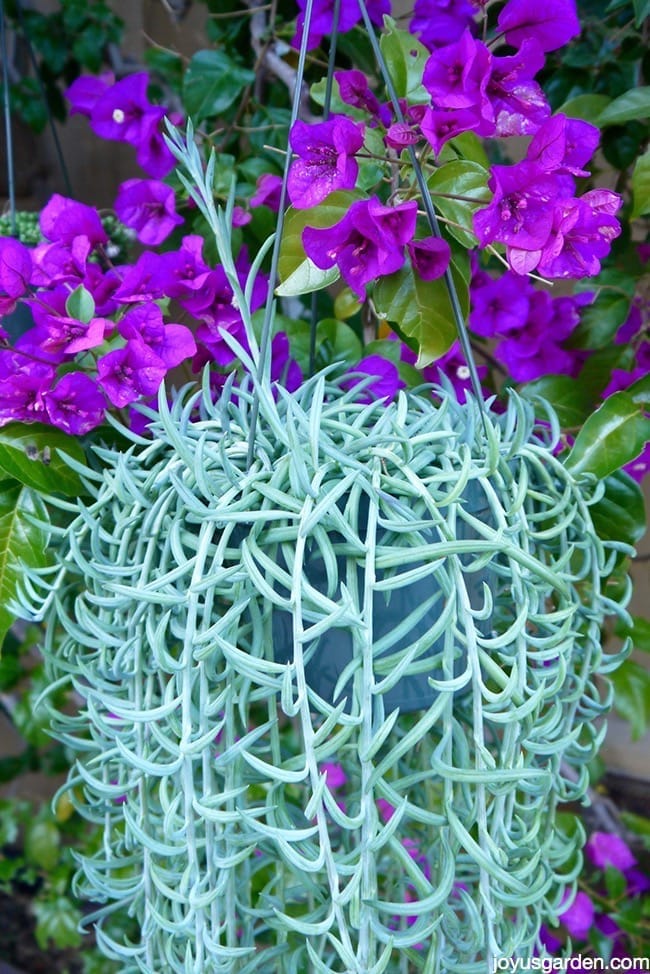 You can add a pop of orange zest to your garden if you plant this very vibrant sedum.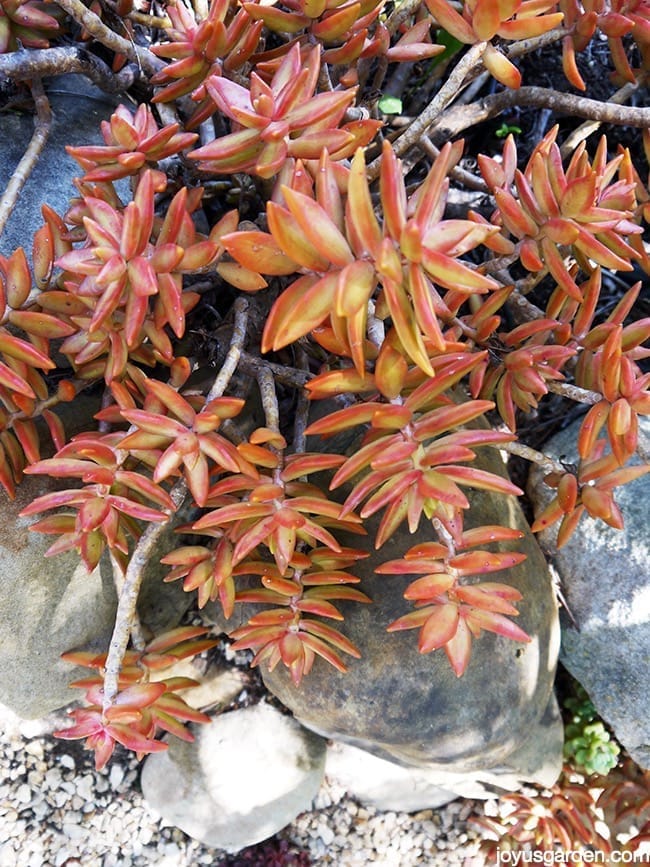 Everyone seems to have an opinion on the Jade Plant. Some love it & others hate it. No matter how you feel about it, this is 1 of the easiest care plants both indoors & out. Plus, they come in many sizes, forms and with different leaf patterning.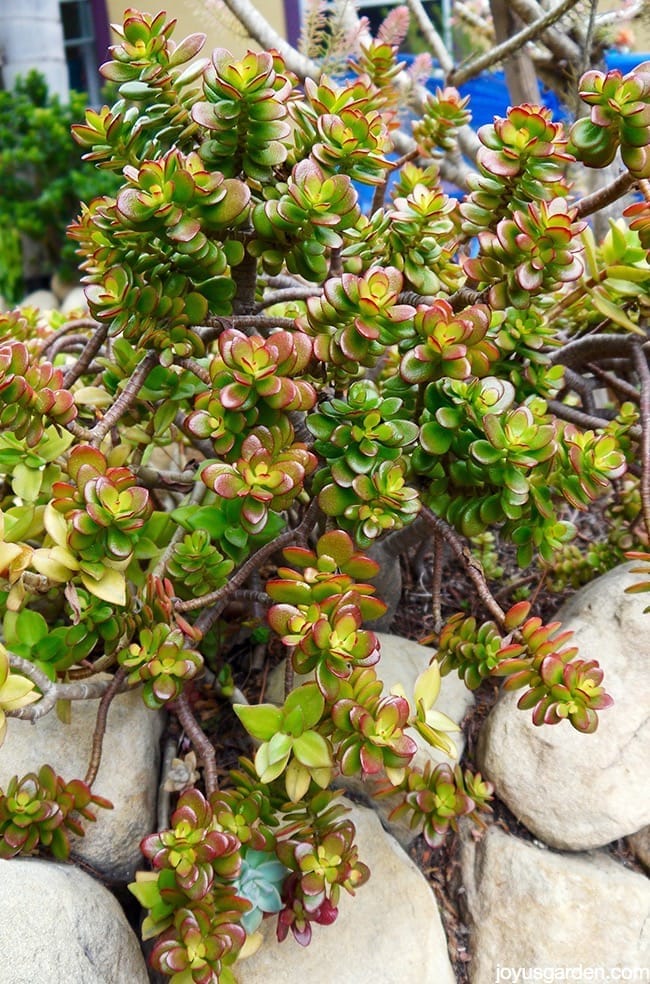 Succulents are easy to propagate but Hens & Chicks do it for you, hence the common name. Just look at the picture & you'll see tons of babies and larger rosettes just waiting to be cut out of the patch. These sempervivums are low maintenance (like all succulents!) & work well indoors too.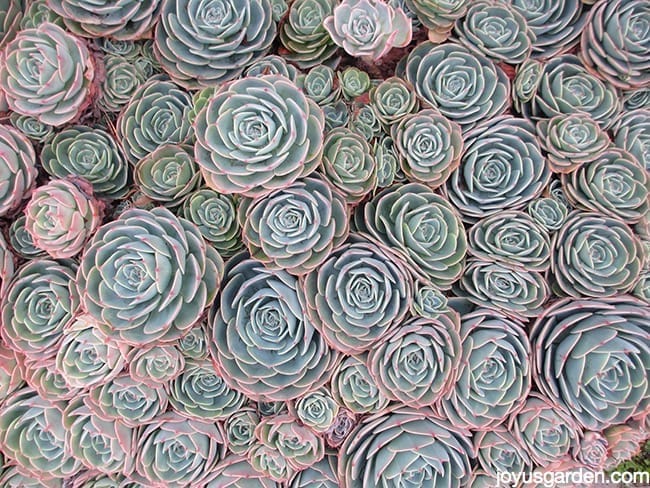 Looking at this award wining succulent is like a day full of sunshine – radiant, warm & good mood inducing. The huge & colorful rosettes always catch my attention & make me smile!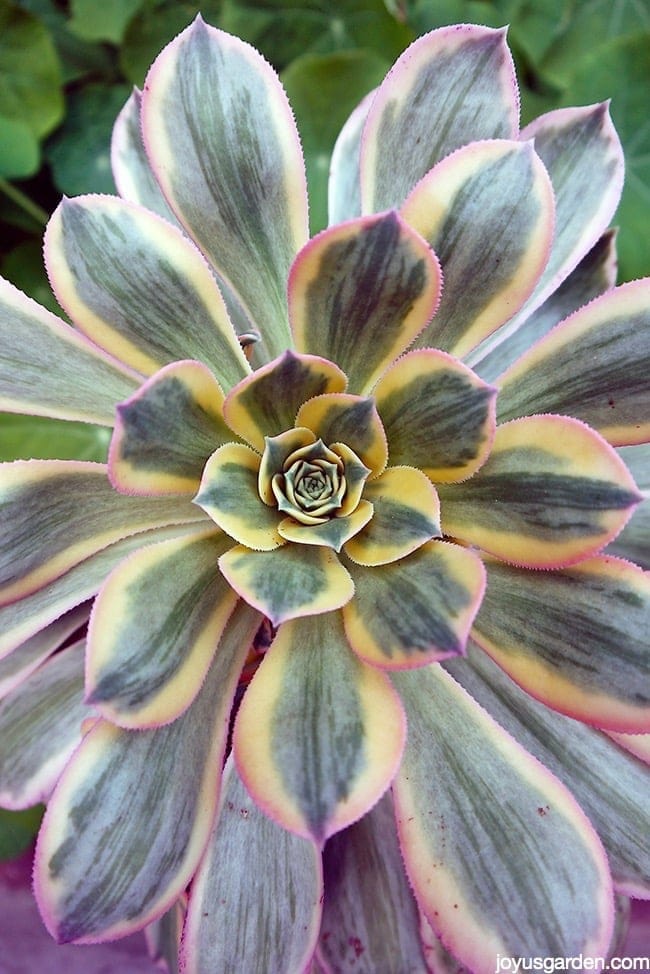 This very floriferous plant is usually sold as a short term blooming houseplant & makes quite a splash of color. You can find it in white, pink, red, yellow & orange.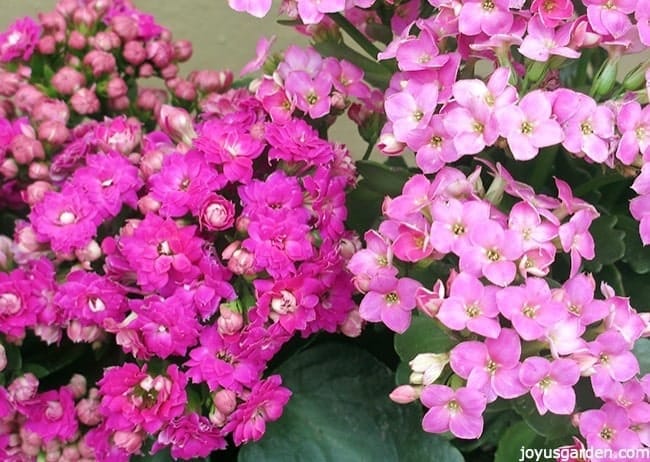 This time of the year you'll see the Christmas Cactus everywhere. The flowers are so appealing for the holidays & this one makes a fine houseplant to boot.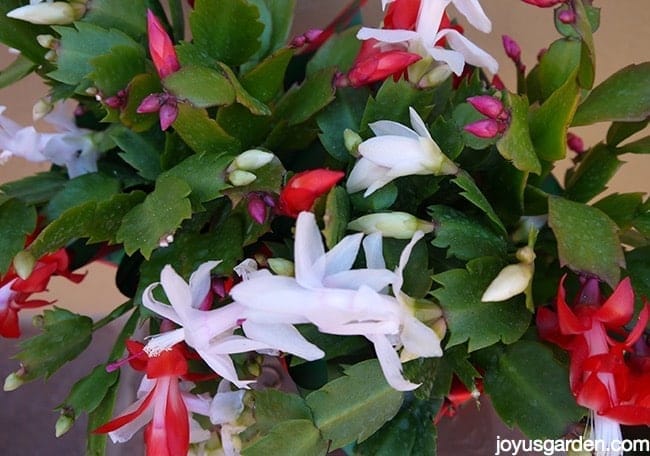 I love the way this one grows into a small sub & develops patterned stems. The foliage runs the gamut from green to burgundy/purple to deep black/purple.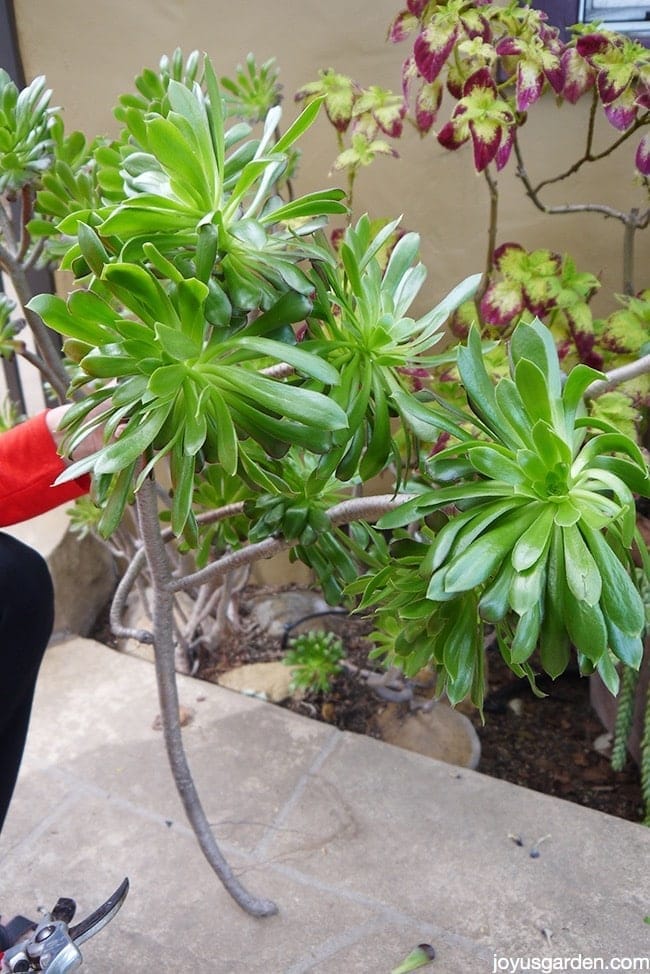 This wacky succulent spreads & grows like crazy so make sure you have enough room for it in your garden. I planted mine from a 4″ pot & it twined up & through my ginormous rosemary – survival of the fittest!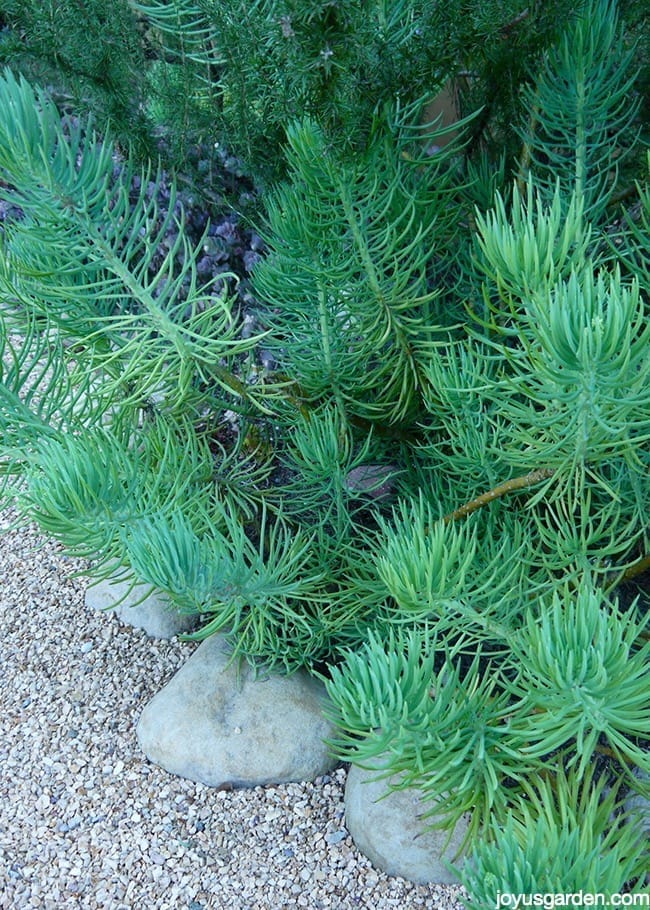 Paddle Plant has really become a favorite in the past 10 years. Its big flappy leaves are oh so appealing both in the garden & in the house.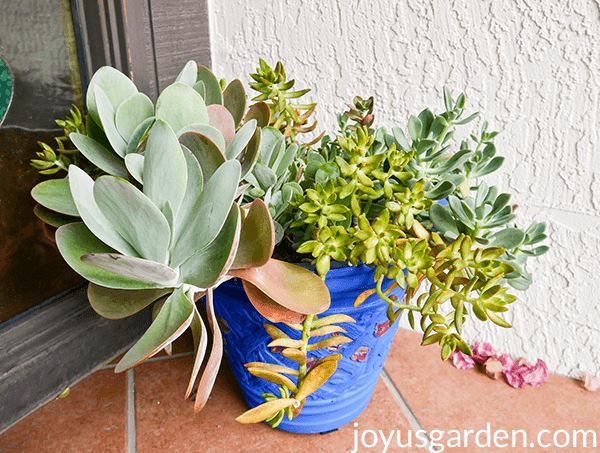 This agave might be a bit harder for you to find but it's worth the search. It grows in a twisted form & is tough as nails.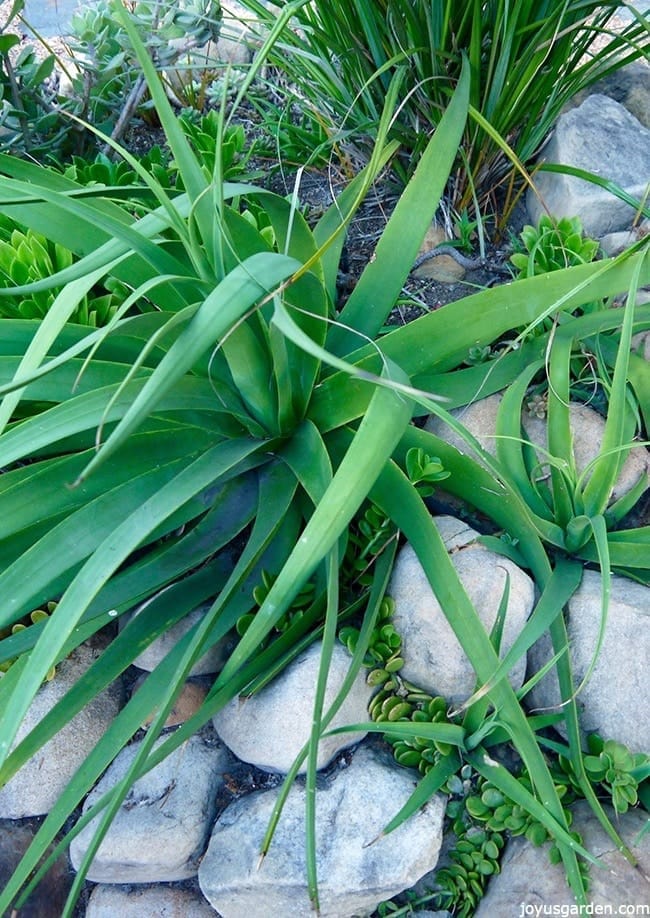 If you want a hanging succulent, the Burro's Tail is very handsome & well worth consideration. I've given away so many cuttings of this plant that it's crazy – it just keeps on giving!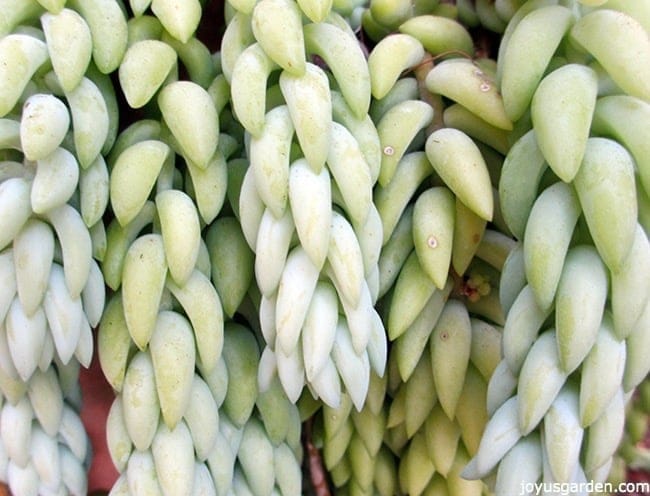 It's December – we just had to include these
Poinsettias
!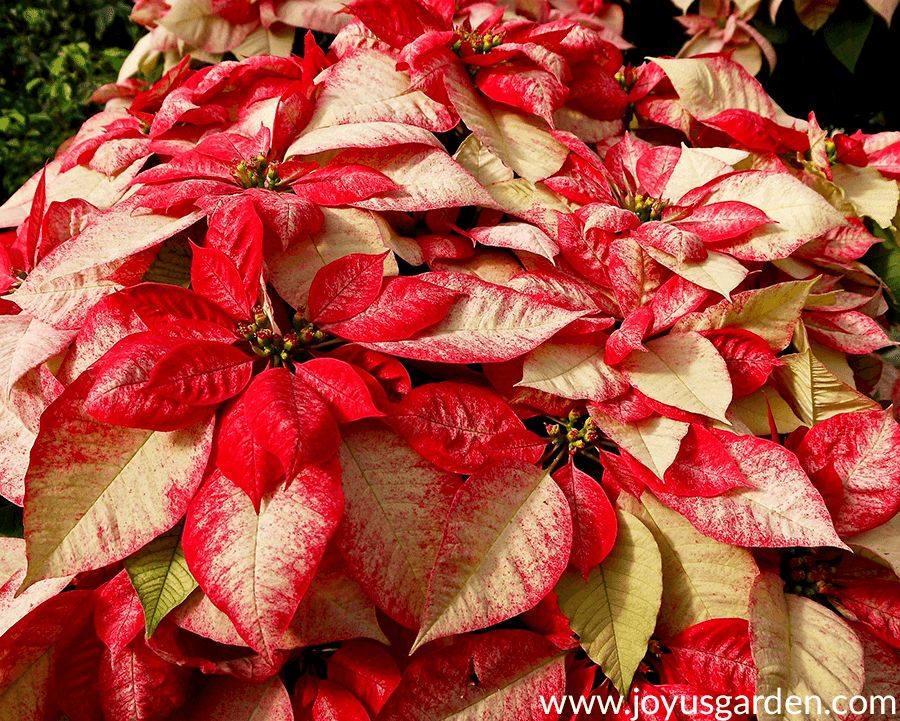 Do you love succulents too? What are your favorite succulents?
YOU MAY ALSO ENJOY:
How Much Sun Do Succulents Need?
How Often Should You Water Succulents? 
Succulent and Cactus Soil Mix for Pots
How to Transplant Succulents into Pots
Aloe Vera 101: A Round Up of Aloe Vera Plant Care Guides
You can find more houseplant info in my simple and easy to digest houseplant care guide: Keep Your Houseplants Alive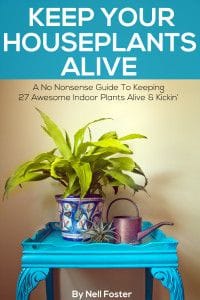 This post may contain affiliate links. You can read our policies here. Your cost for the products will be no higher but Joy Us garden receives a small commission. Thank you for helping us spread the word & make the world a more beautiful place!