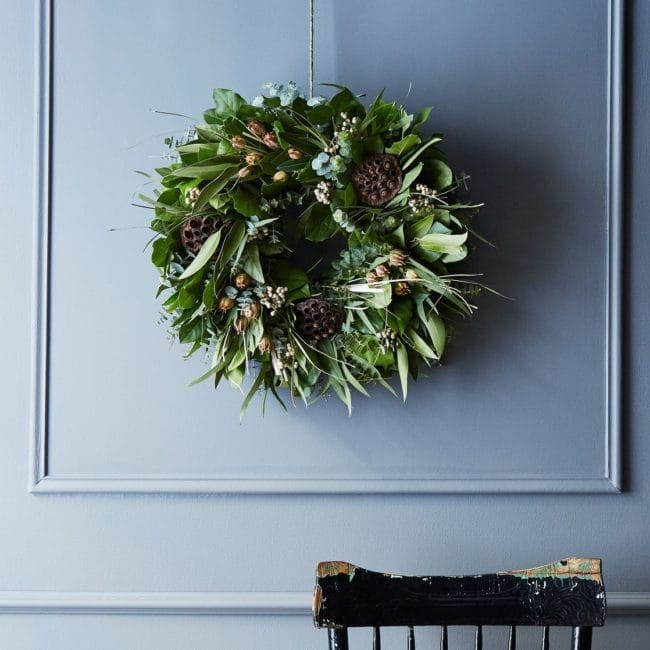 Fall is a slower season in nature, leaves fall down and the landscape gets ready to rest so it can come to life and flourish and bloom again next year. But for us it's a different story. Fall can mean: back to work or school, planning the big Thanksgiving feast, getting ready for the Holidays, closing out the year and welcoming in a new one. Winter and fall tend to be the most productive seasons in contrast with the relaxed feel of spring and summer.
Now fall has arrived and many of us still have the summer look going in our homes but no time to switch it over into autumnal mode . Does anyone still have the welcoming wreath covered in sea shells? You're not alone!
Wreaths traditionally adorn our front doors and entryways as a sign of welcome.
If you want to add a fall touch to your home but don't have time to create your own wreath, we've got you covered. We've searched and compiled some of the prettiest fall wreaths that you can buy online. Welcome the cozier season by adding a fall touch to your front porch.
Some are minimal, others are more detailed but all of them share one quality: they are made with natural elements. Not all of these wreaths are weather resistant so be sure to check the details on each one. If you keep these wreaths out of direct sunlight and store them properly, they'll last for years to come.
A beautiful seasonal wreath hanging in the kitchen or dining room always seems to make food taste better.
Fall is a wonderful season to decorate for. The hardest part is choosing which wreath is your favorite.
Happy Fall!
1- Autumn Flax & Protea Wreath / 2- Amaranth & Protea Wreath / 3-Herb Garden Wreath / 4-Artisanal Artichoke & Herb Wreaths / 5- Artisanal Safflower Herb Wreath / 6- Fragrant Pod Wreath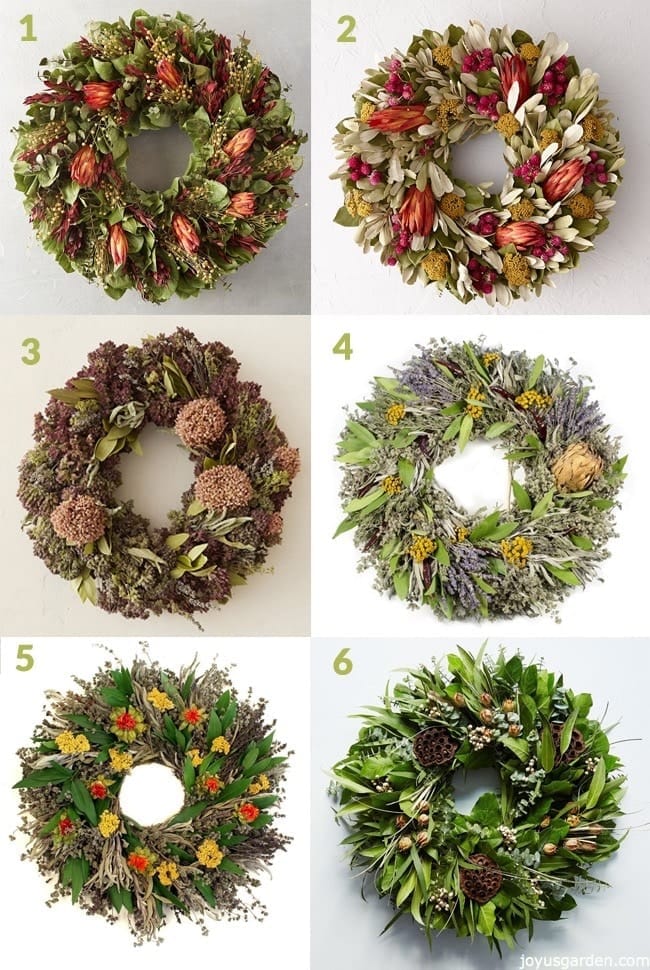 7- Citrus Wreath / 8- Magnolia Wreath / 9- Reindeer Moss Wreath / 10- Pumpino & Moss Wreath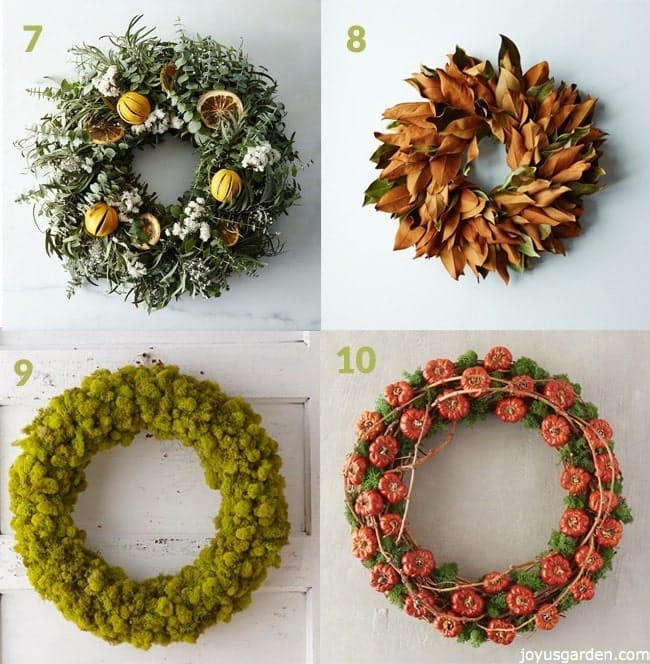 11- Blueberry Wreath / 12- Sun Dried Leaf Wreath / 13-Fall Splendor Wreath / 14- Tapestry Bird Door Wreath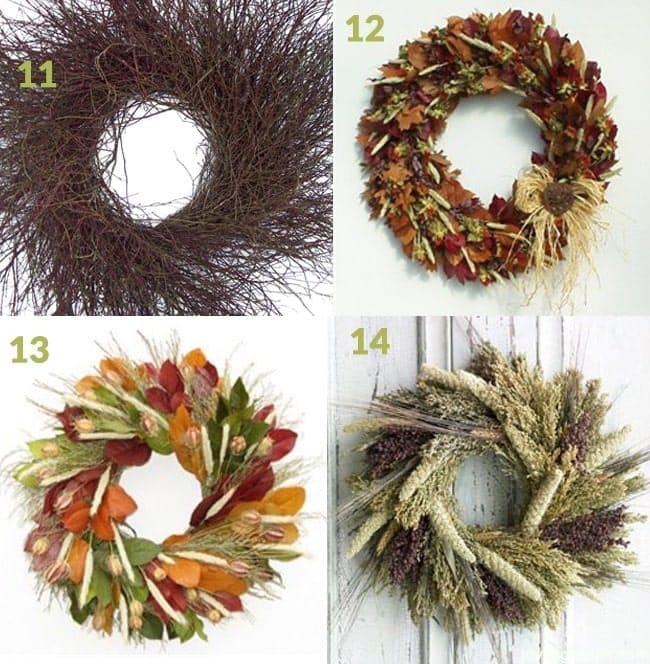 You May Also Enjoy:
Written By: Lucy Ferreira