Epipactis gigantea "Serpentine Night"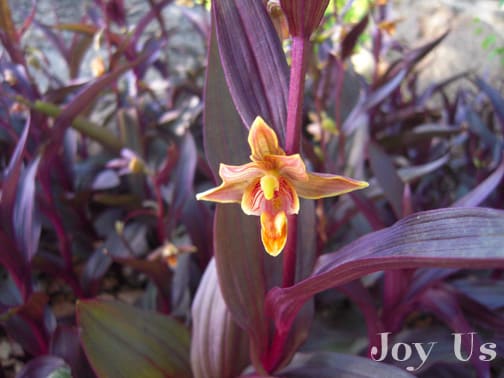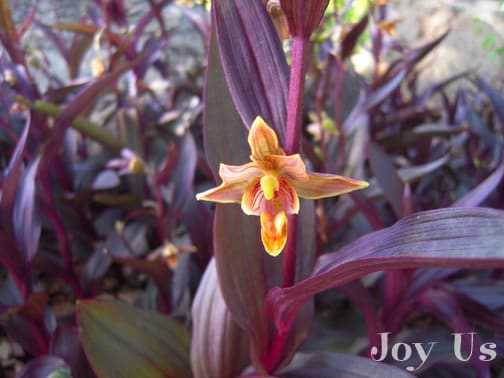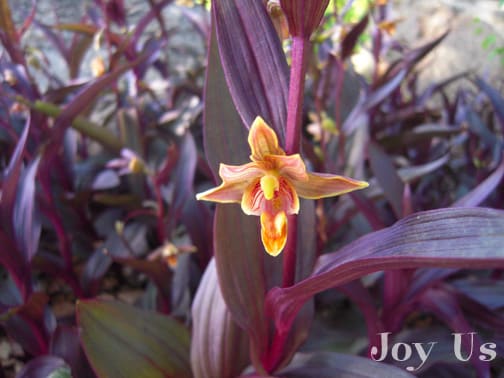 Ohhh … This Orchid Sounds Exotic and Dangerous. The common name of this plant, which is also a California Native by the way, is Stream Orchid … not quite as mysterious as its Latin counterpart. It goes dormant at the first sign of a drought and usually reappears in February. I saw a patch of them last month at The Santa Barbara Botanic Garden when I turned around from this vista.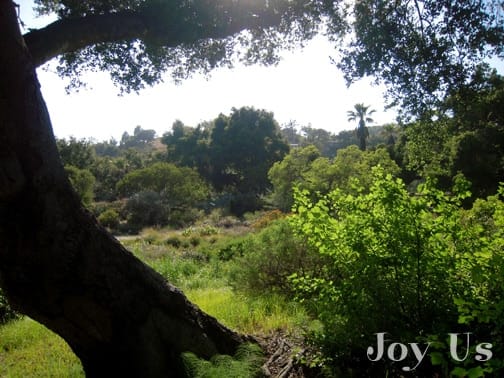 This Orchid spreads by rhizomes and apparently at a slow rate.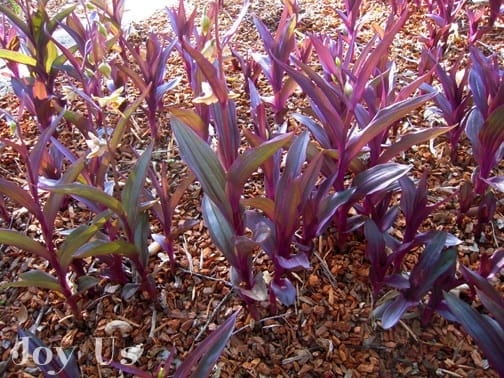 The fact that the foliage is purple and the flowers a contrasting yellow/orange make it quite striking indeed.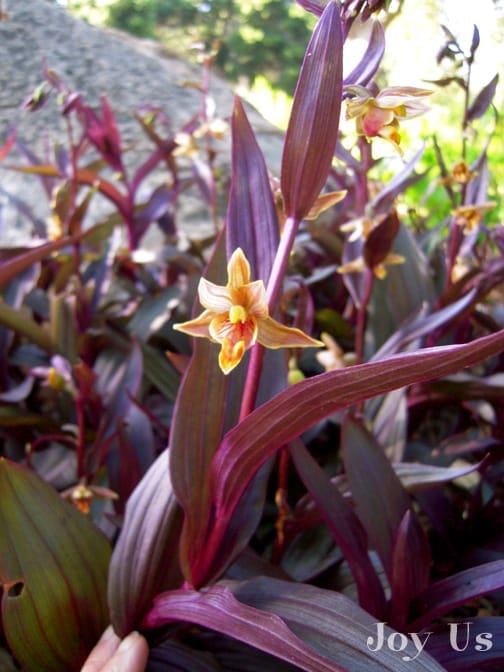 This sign tells you a little more about it along with how it attracts pollinators.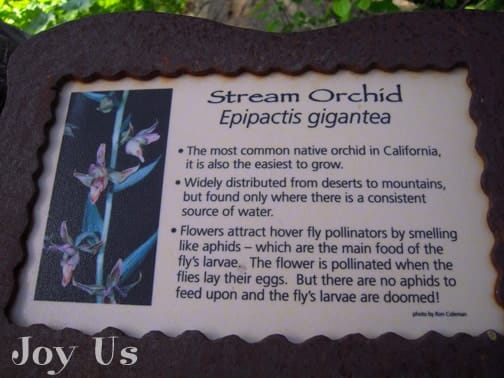 One last look at its flowers close up.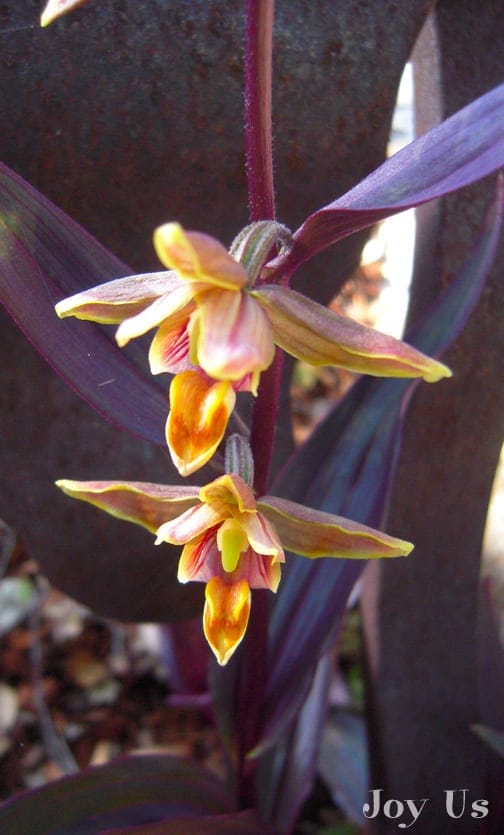 Sweet!
Let Us Inspire You. Just Sign Up For Our Free Newsletter And You'll Get:
*  Tips you can use in the garden
*   Ideas for crafting and DIY
*   Promotions on our merchandise
---
This post may contain affiliate links. Please check our policies
here
.