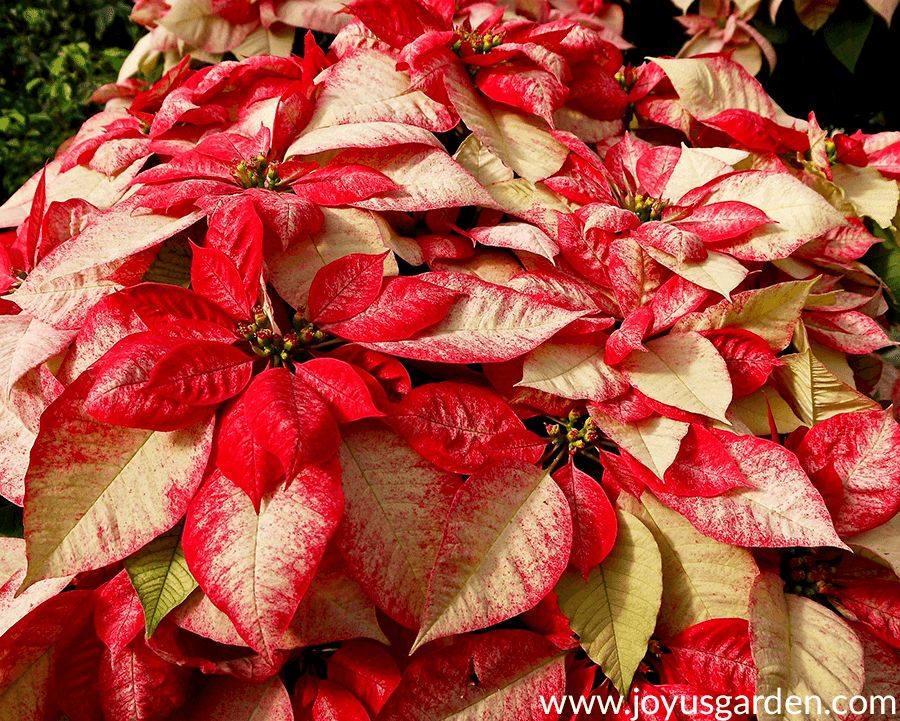 This year, I decided to collect a list of DIY Poinsettia Decor Ideas for me and you to enjoy.
Another year, another holiday season! Why not celebrate and decorate your home with one of the most festive plants out there?
I don't know about you, but I really enjoy Poinsettias. Their bright red color adds comfort and warmth to any home.
Related: Poinsettia Plant Care
Why Choose Poinsettias?
Also known as the Christmas Star, this houseplant is often used as decor during November and December. The red and green foliage makes it fitting for Christmas decor, don't you think? These plants are also easy to care for, which is good to know, considering how busy most of us are during this time.
The following is a list of the best tutorials and instructions that I could find. Enjoy!
Poinsettia Kokedamas
This DIY from West Coast Gardens is so unique! It was a hard one to find but Nell was able to suggest it to me for this post. All you need are Poinsettias, Moss, decorative wire, and scissors! You could add additional touches to the moss if you'd like.
DIY Poinsettia
Gardenista has a tutorial on creating a centerpiece bowl with Poinsettia and branches of berries. How beautiful! Can you imagine placing this on a table in the foyer or at the center of your dining room table? We're sure it would impress all of your guests!
Woodland Christmas Table Centerpiece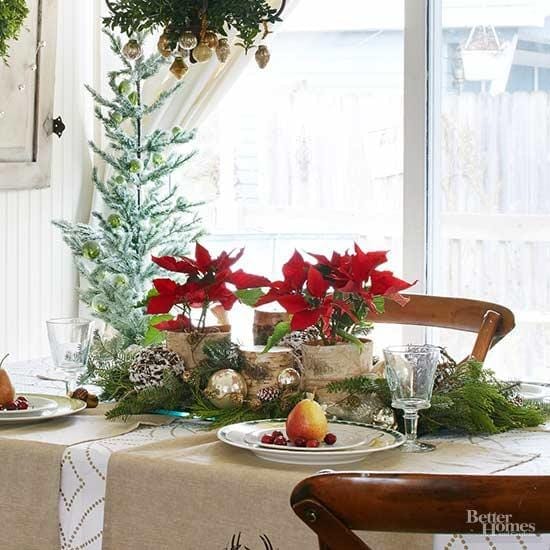 One of our favorites, Better Homes and Gardens, gives a list of centerpiece ideas and we really like this one. It's made of all natural elements, and we're sure it would fill your home with an evergreen aroma.
Poinsettia Wreath Made of Burlap and Green Mesh
Homemade wreaths are simply divine! I located this tutorial from Trendy Tree that'll delight anyone who enjoys the classic Christmas red and green. Everything you need can be purchased at your local arts and craft store. This would be a great project to work on with friends or your kids.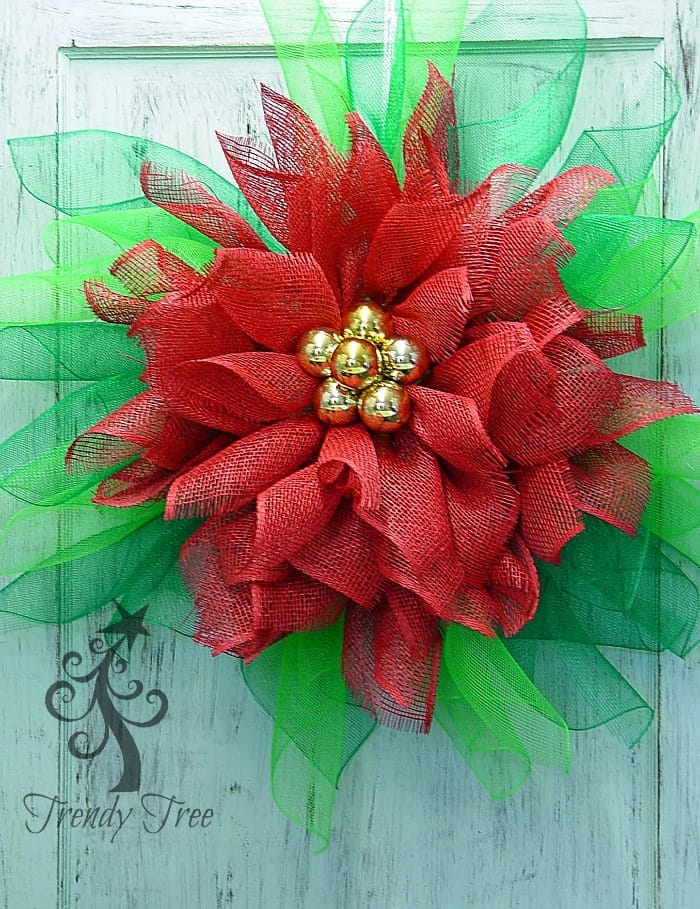 Poinsettia Centerpieces
A classic centerpiece, you can create one from home with fresh poinsettias. This particular tutorial is from the famous Martha Stewart. If you would prefer to watch a video tutorial, I found this one on YouTube. The final project looks so pretty!
Burlap Poinsettia
A DIY Poinsettia decor idea with a twist! You can use burlap to replicate a poinsettia plant, and use it to decorate the mantel or Christmas tree. Lots of people love decorating with burlap so we couldn't leave this one off the list!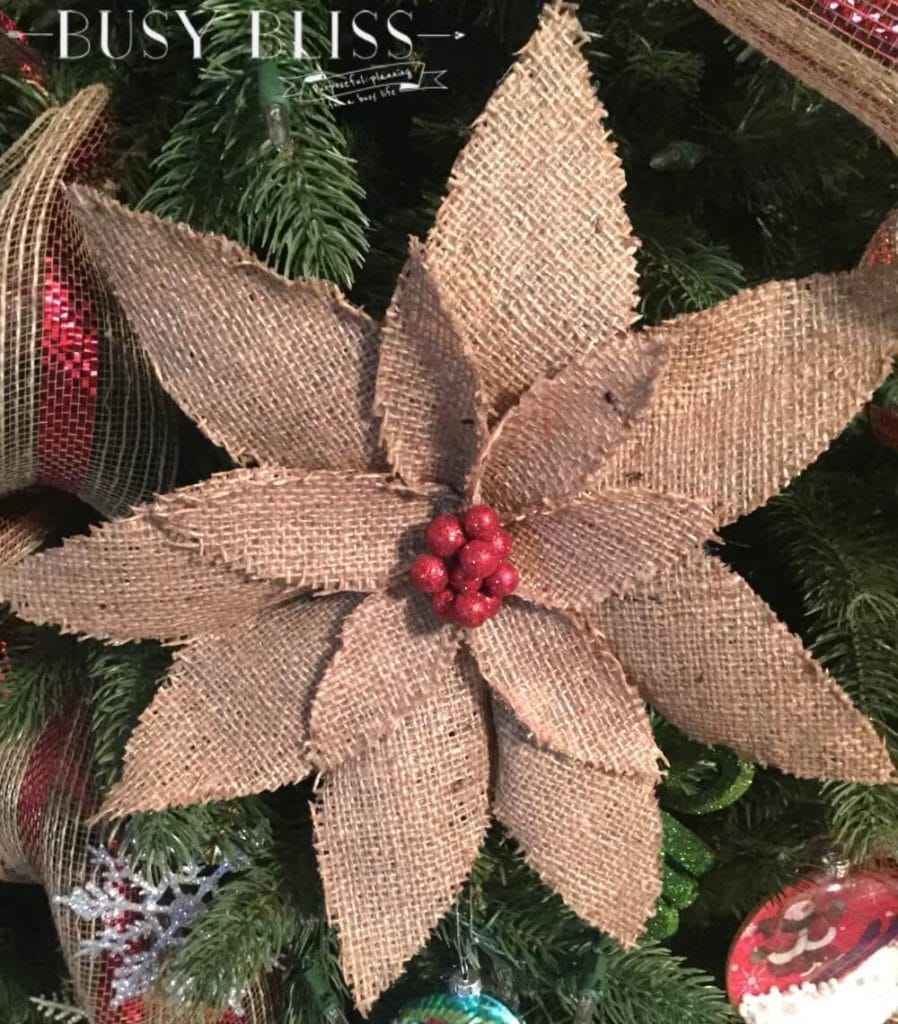 Paper Poinsettia
How about making a DIY Poinsettia out of paper? This tutorial from Frog Prince Paperie is a simple one to follow. Add them to Christmas presents this year, which may make it more difficult for the little ones to wait until Christmas morning to open their presents!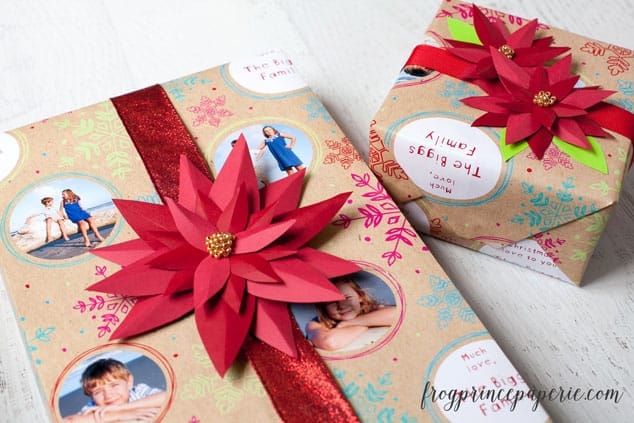 Poinsettia Power Bookcase
Do you have a reading nook or a bookshelf in your home? We loved this idea of turning it into a Poinsettia-themed reading space! You can purchase some fresh plants and red, green, or white vases to place them in. You can color coordinate it with snowmen, Santas, elves, or whatever you'd like!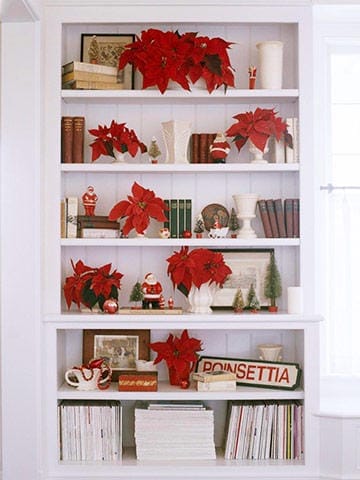 Besides the DIY Poinsettia ideas, I located other products I think you'd enjoy!
On a side note, isn't this poinsettia dinnerware set just darling? I could just imagine serving an oven-roasted ham on Christmas Day with on these gorgeous plates.
If you're not interested in using live plants on your Christmas tree, I found another option. You can order this 50 piece set of Poinsettia Christmas ornaments! They sparkle and shine, which means that they would add beauty to any holiday tree.
You can also include the aroma of real poinsettias in our home with Yankee Candle's Poinsettia Jar Candle.
And if you want to care for real Poinsettias…
They can be tricky to care for indoors, particularly if you live in a cold, dry climate. Here are some tips to help them flourish. We also have an entire list of other plants to enjoy during this holiday season that aren't poinsettias! You can view our favorites here.
I hope you enjoyed this post, and have a wonderful Christmas season!
Looking for more on Poinsettias? Check out our Poinsettias FAQs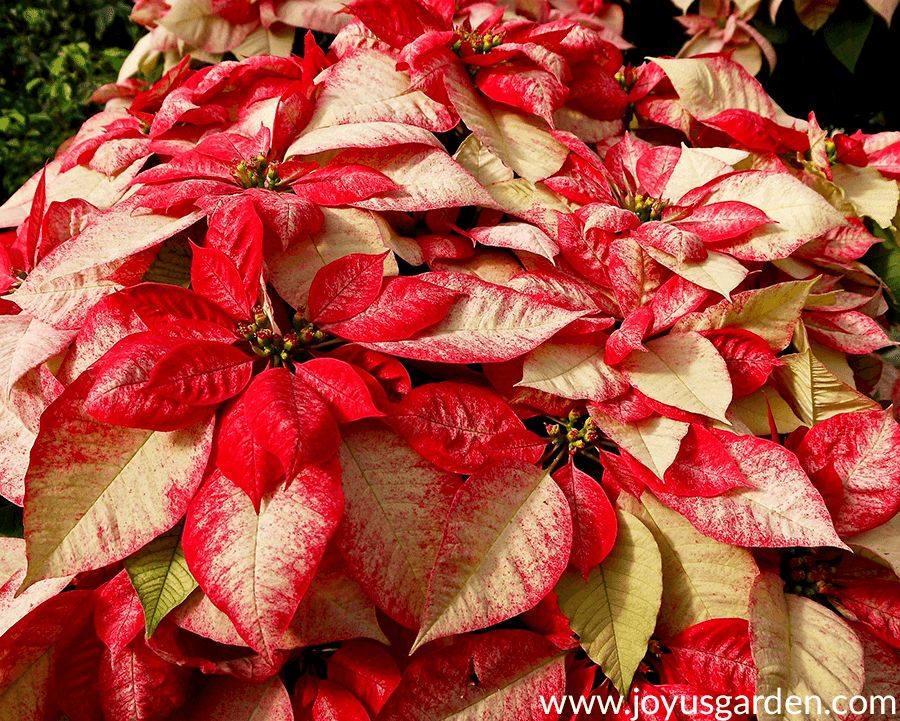 ---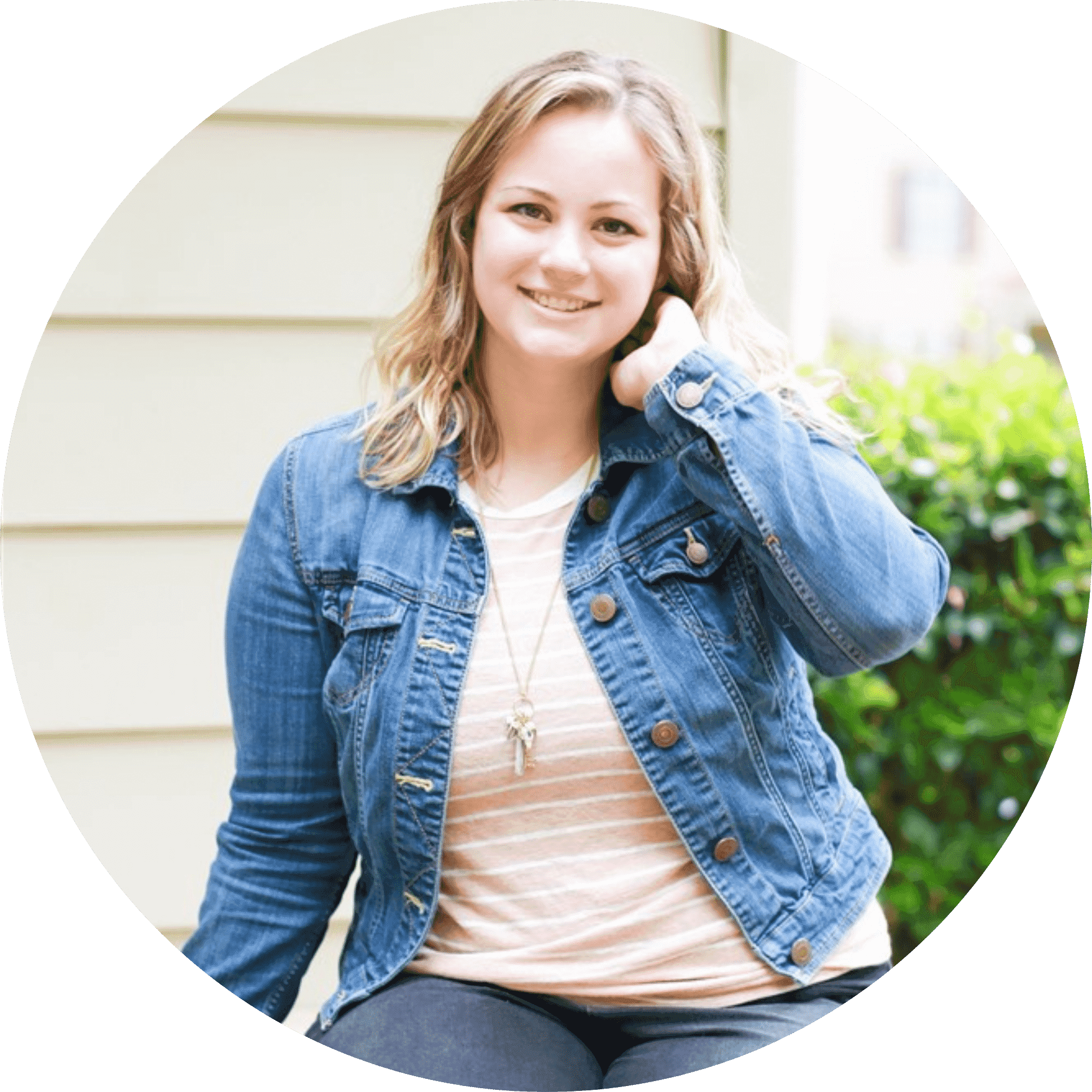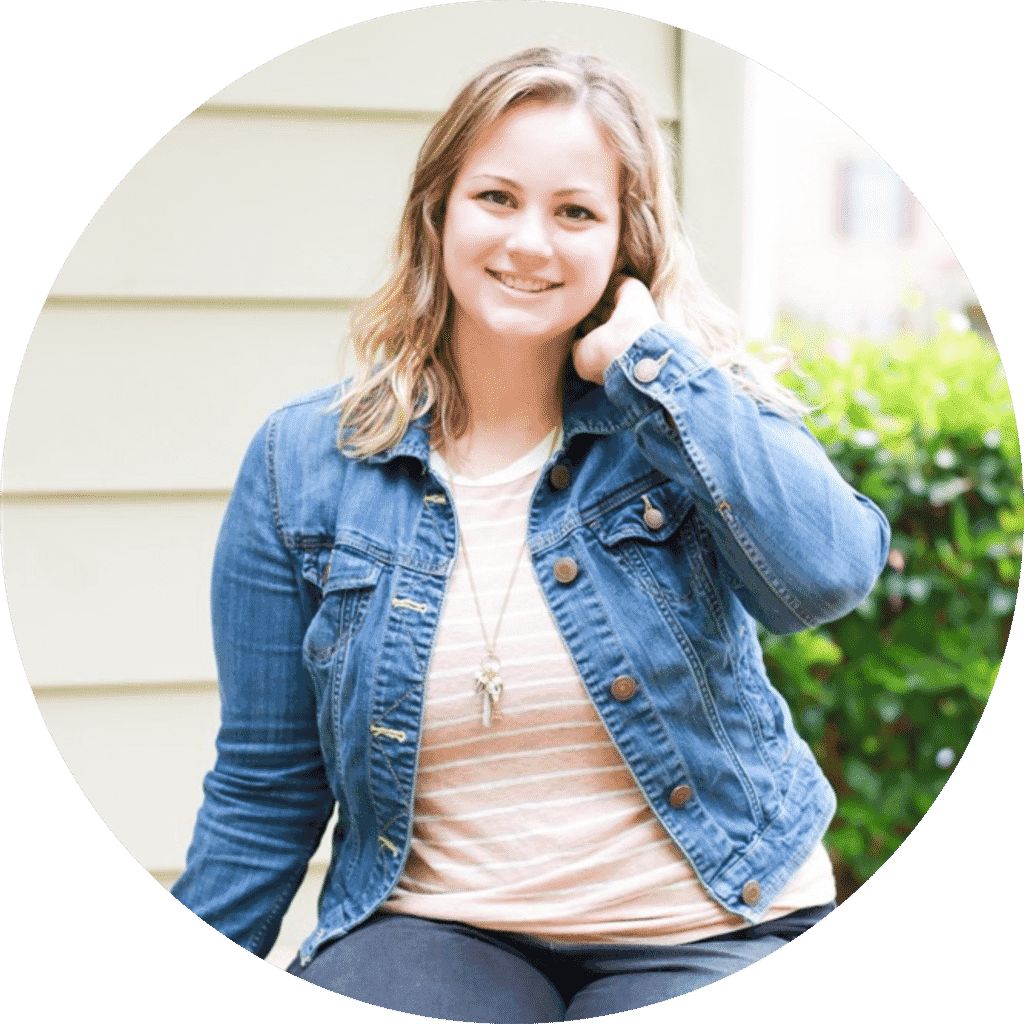 About the Author
Miranda is a content manager for Joy Us Garden. In her free time, she enjoys hiking with her dog, reading a good book, or critiquing a new movie or TV show. Check out her marketing blog here.
You might also like:
This post may contain affiliate links. You can read our policies here. Your cost for the products will be no higher but Joy Us garden receives a small commission. Thank you for helping us spread the word & make the world a more beautiful place!
About the Author
Latest Posts
Miranda is a content writer and blog strategist. In her free time, she loves traveling, hiking, going on road trips, watching the latest shows on Netflix, and geeking out on all things blogging.