When the mighty winds blow along our California coast, the palm debris does fall. It's nature's way of cleaning out the palms. I love to use it for crafting because it's so darned interesting and can be used in so many ways. I decided to create succulent wall art, along with a few air plants in the mix, on this piece of palm debris that I scooped up over the Winter. It's quite sturdy and adds a natural touch to any project.
Here are the ingredients I used:
1 piece of palm debris
1 piece of Teddy Bear Cactus wood
1 Aeonium autropurpeum branch
1 Aeonium decorum flower
2 Aeonium decorum "rosettes"
1 Spider Agave pup
2 pieces of Burro's Tail Sedum
3 Air Plants
1 dried Mediterranean Palm frond
2 wacky sea sticks
dyed Spanish moss
dyed reindeer moss
There's a video showing me making this piece of succulent wall art at the end but I'm going to take you on a pictorial step by step here. I also used a drill, wire and fishing line for this project. It could easily be done with all succulents or all air plants if you prefer. I picked all the succulents from my garden but you can buy cuttings on eBay.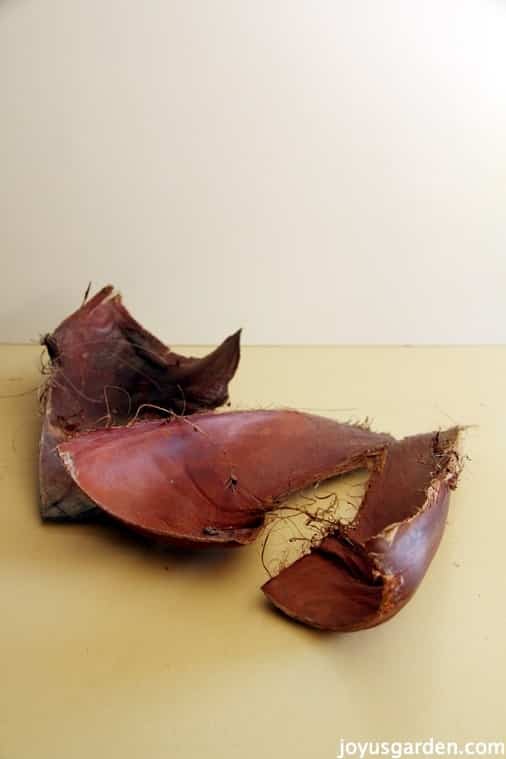 2 pieces of palm debris. I chose to use the one in the back.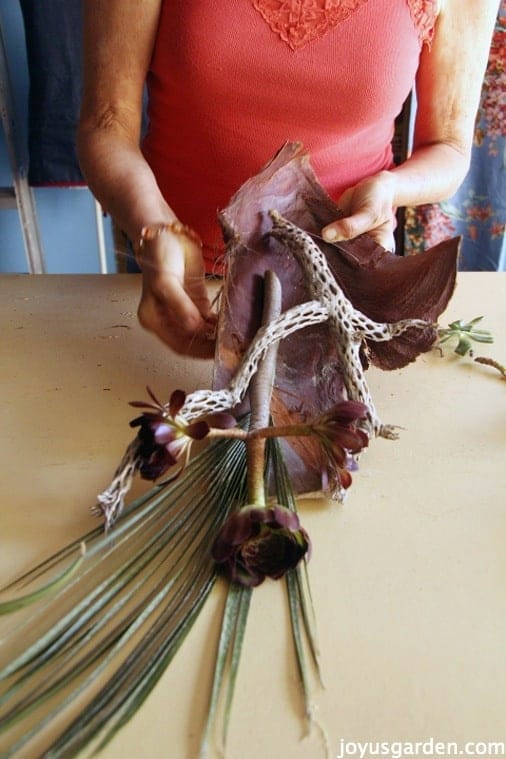 I picked up the piece of Teddy Bear cactus wood outside of 29 Palms – more scavenging but this time in the desert. I wired it to the debris so that it would hold every else in place.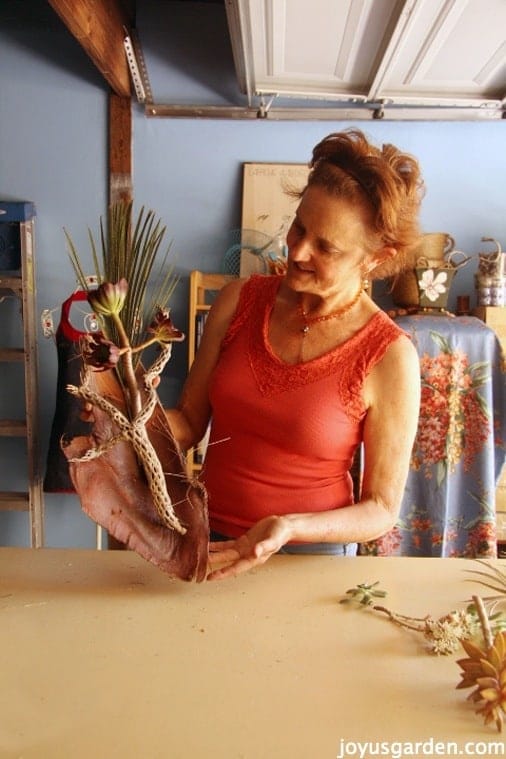 Here it is uprighted & ready to hold everything in place.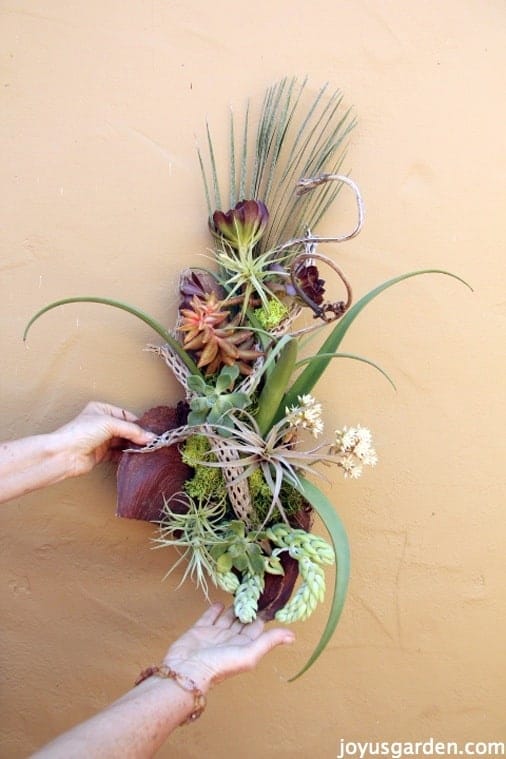 I'm holding it up against my house to show you how it would look hanging on the wall. I've added in the chartreuse mosses & a couple of wacky sea sticks.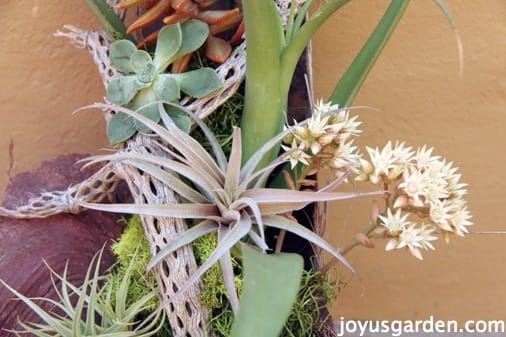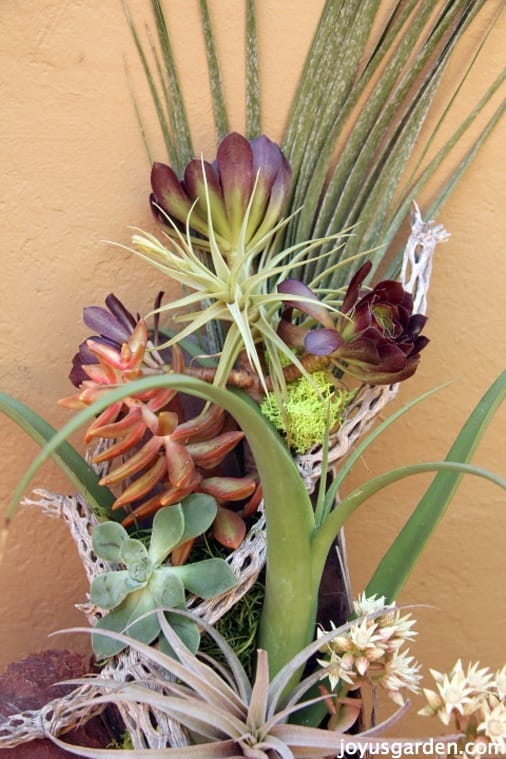 Our streets here in Santa Barbara, especially those that run along the ocean, are littered with palm debris when a strong wind blows. The dried fronds, flowers sheaths, and flower stalks come crashing down so I head to the beach when I need some new material to work with.
I made this summer flower arrangement on a Queen Palm flower sheath last August. I plan to use that sheath to mount one of my Staghorn Ferns on soon. I've had this project in the back of my head for over a year now. The best-laid plans …
Be sure your eyes peeled next time you're on a walk. You never know what Mother Nature is going to send your way!
This post may contain affiliate links. You can read our policies here. Your cost for the products will be no higher but Joy Us garden receives a small commission. Thank you for helping us spread the word & make the world a more beautiful place!
I'm a life-long gardener who still to this day gets giddy at the thought of a trip to one of the local nurseries. Yes, I actually studied landscape and environmental horticulture and the practical experience I have garnered through the years has served me well. Childhood memories of chicken manure "tea" still float through my olfactory senses to this day. I have always been an organic gardener and always will be. From the Earth … To the Earth. I was born and raised in rural, bucolic Litchfield County, Connecticut and now joyfully live a few blocks from the ocean in beautiful Santa Barbara, California.