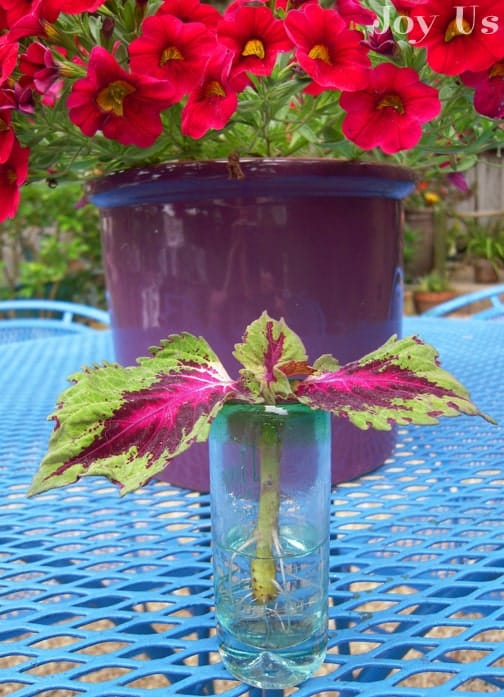 Propagation By Cuttings 101:  One Colorful Coleus Becomes Two.  Coleus have fallen in and out of favor over the years but I've always been a fan of their highly colorful foliage.  I love this "Kong Red" variety because its leaves gets huge … just like Kong himself.   I forgot how incredibly easy Coleus are to propagate by cuttings until I broke off a piece of  one I was planting and decided to root it. I took off all the lower leaves, made a diagonal cut and stuck it in a shot glass (make sure to use water and not Tequila).   Viola … 2 days later roots started to appear!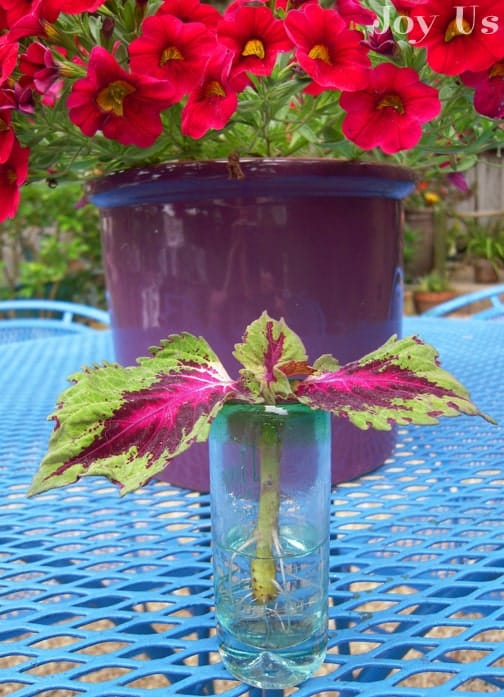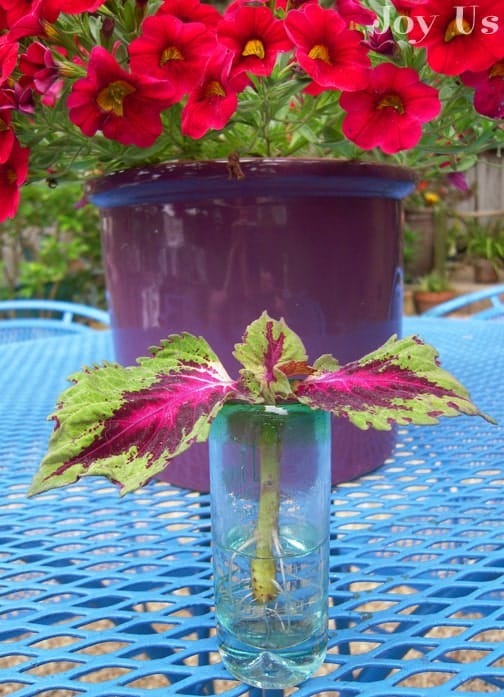 Below you can see the "mother plant" which is happily nesting behind my Cycad and next to a Burro's Tail Sedum. I pinched off the terminal flowers and need to take off the side flowers which are developing. It is best to take the flowers off, because if left on, the plant may become leggy … it's the foliage they are grown for after all. It is growing in bright shade with organic matter mixed in … which it loves. In a couple of weeks I'll give it a drink of Haven's Brand Moo Poo Tea (which I treat all my container plants to by the way) for an additional burst of natural goodness!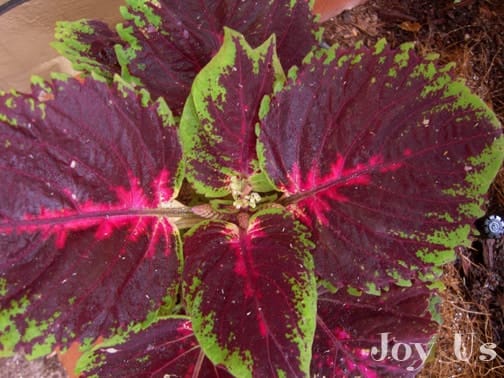 Ahhh … here's the "baby" which rooted in no time and after a week, it is firmly in place. It hasn't grown much but we're experiencing "June Gloom" (our coastal pre-summer foggy funk) and once the warm days return, it'll be calf-high in no time. Coleus come in a variety of colors, patterns and leaf forms and grow equally as well in the ground as in containers so you're sure to find one to jazz up that dull spot in your garden.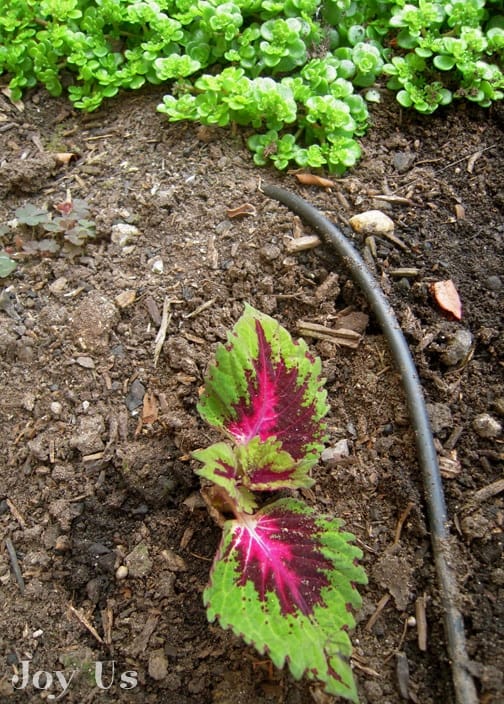 Being as the first round of propagation was ever so easy, I'm going for my next target: Coleus Colorblaze Dipt in Wine. It was planted back in early May and I see it is due for a little pruning so its neighbor Miss New Guinea Impatiens can have a little room to grow. I'm currently going through a Bromeliad craze and Coleus compliment them very well … I feel a Curious George In The Jungle moment coming on!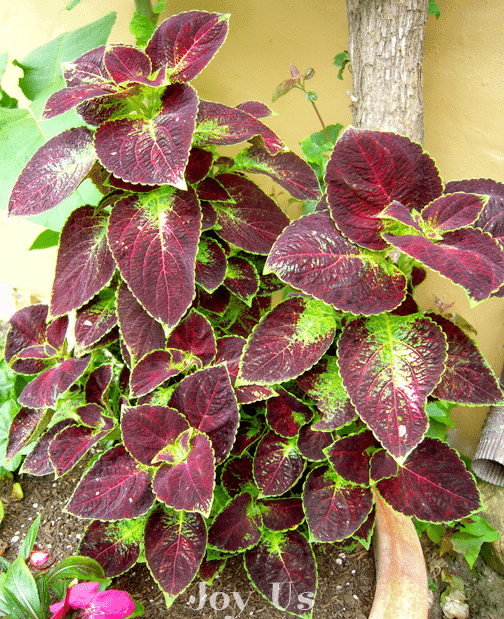 Your Coleus will love you when you treat them to: http://www.manuretea.com
Let Us Inspire You. Just Sign Up For Our Free Newsletter And You'll Get:
*  Tips you can use in the garden
*   Ideas for crafting and DIY
*   Promotions on our merchandise