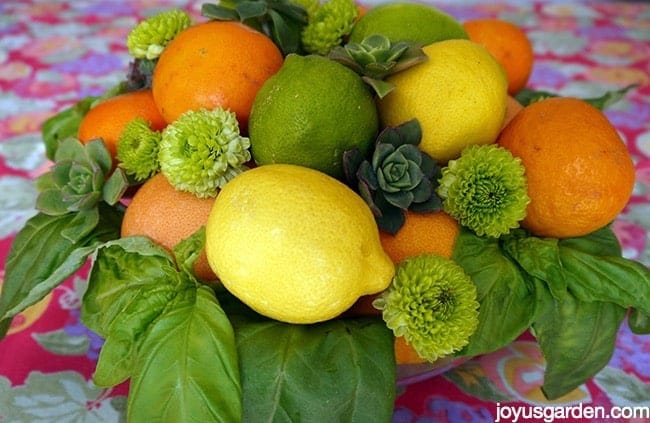 I live surrounded by citrus here in Santa Barbara and eat it almost every day.  I have a meyer lemon tree along with a valencia orange in my backyard.  I buy what I don't have growing in my garden at our farmers market and recently got inspired to make a citrus centerpiece.  There are so ways ways to use this versatile fruit that hold up so well that I decided to make 2 centerpieces where citrus is the star.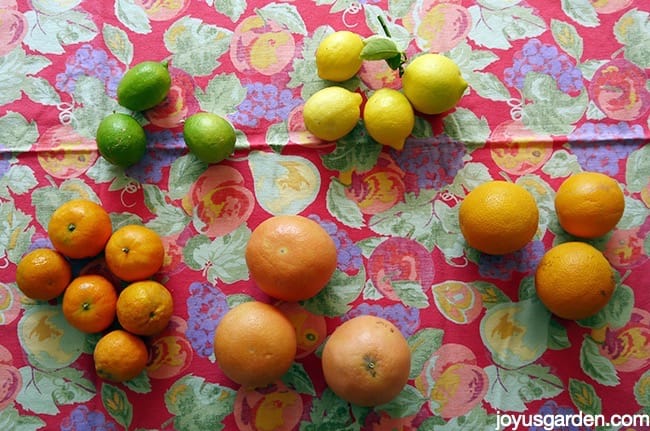 I used limes, lemons, pixie mandarins, oranges & pink grapefruit for both arrangements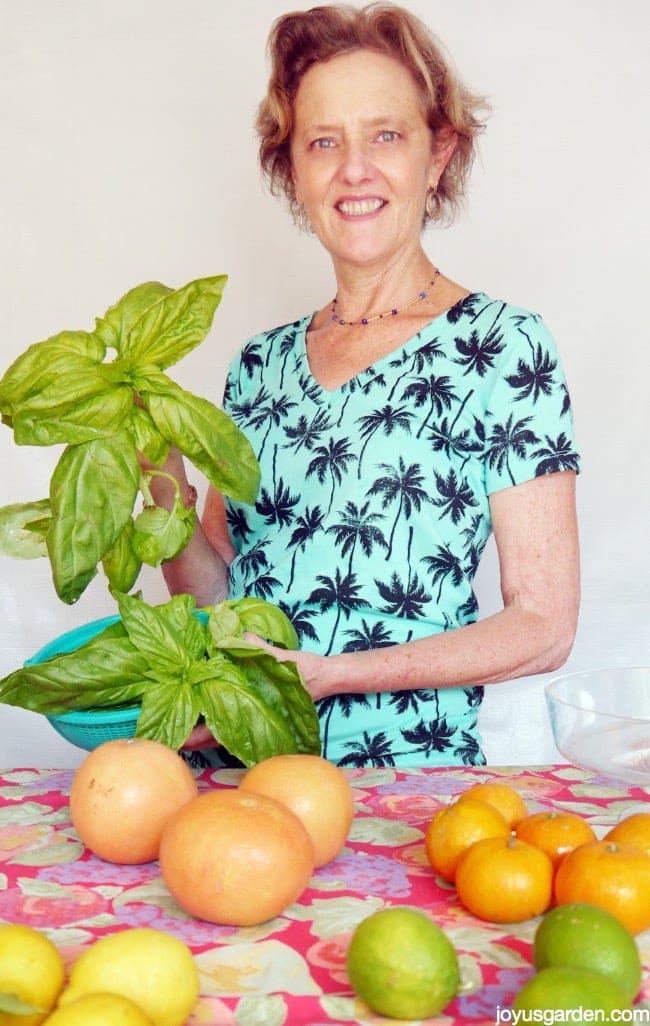 For the 1st one you see here & in the video, I used Genovese Basil.  My what huge leaves!  It makes great pesto by the way.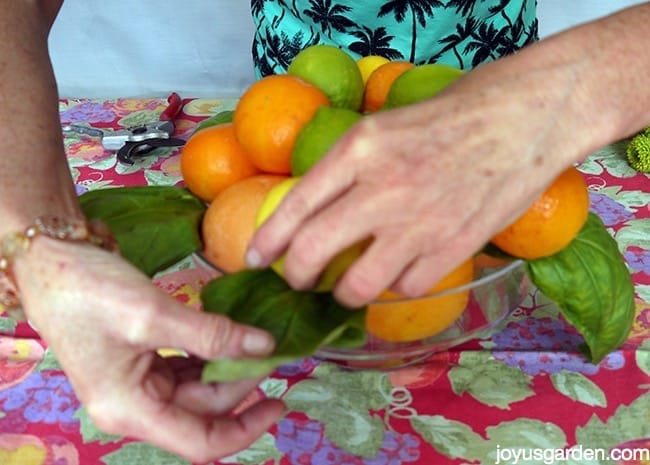 Tucking in the basil leaves on the edges of the glass bowl.  Be sure not to pile the citrus too high or it tumbles.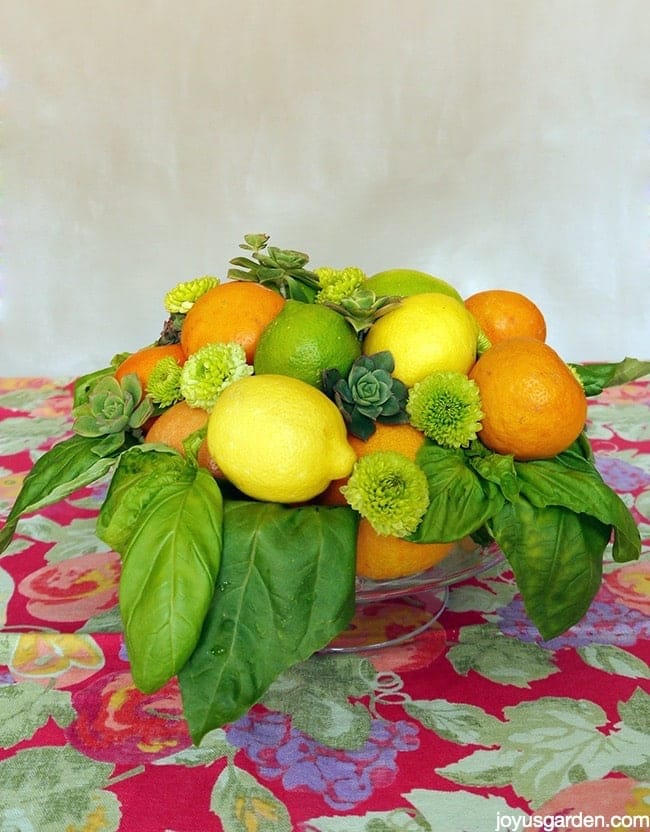 The button mums are added in along with a few aeoniums. I love the pop of chartreuse against the orange & yellow.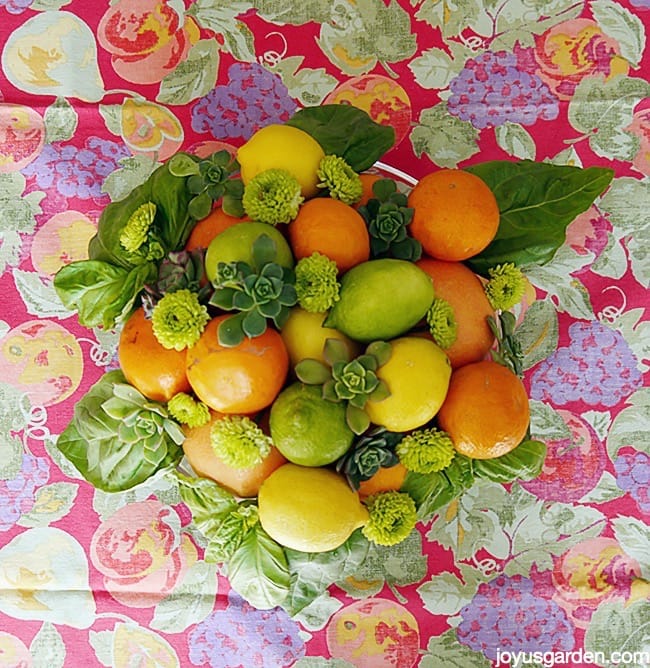 Looking down on the finished piece.
Here you can see me making both of the centerpieces:
I made the second centerpiece much more free form.  I used a piece of driftwood that I scavenged off the beach and it served as the "anchor".  This piece is much longer, especially with the asparagus ferns added in at the ends, and takes up a lot more real estate on the table.  It's definitely more informal than the 1 above.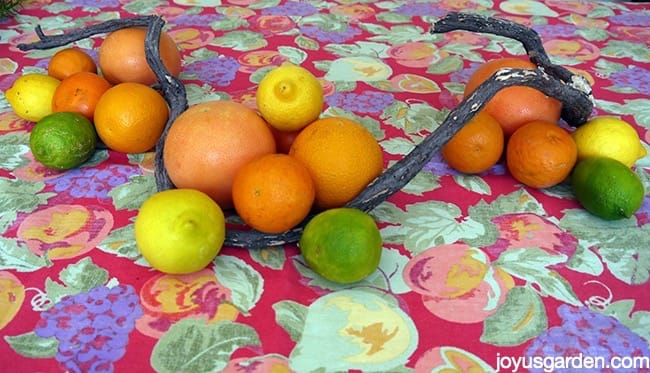 For this 1, the citrus is nestled into the driftwood.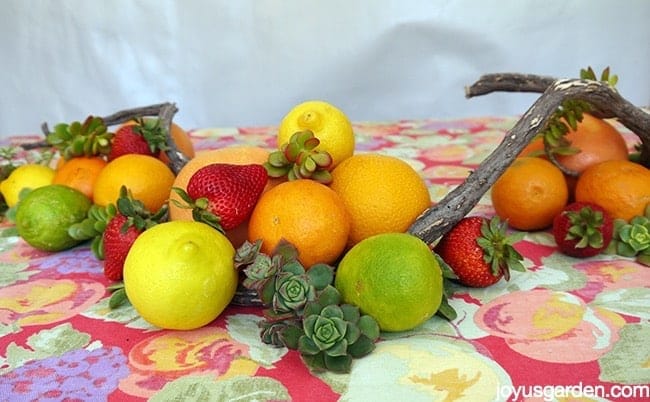 I switched it up & used beautiful strawberries instead of flowers.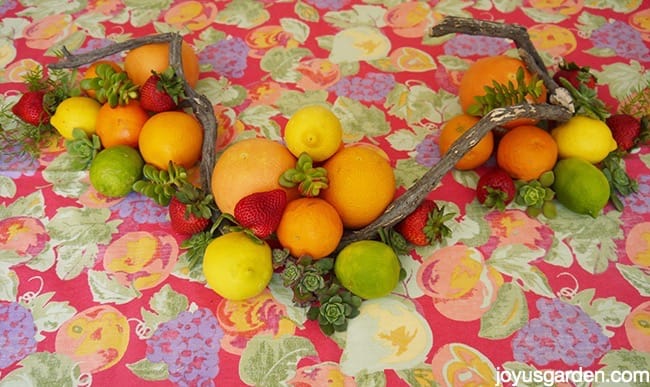 This centerpiece was even longer than pictured here because of the trailing asparagus fern.
You can't go wrong with either of these centerpieces.  They're so colorful and eye catching that your guests will be throwing compliments at you all night long.  Plus, you gotta love a centerpiece you can eat!