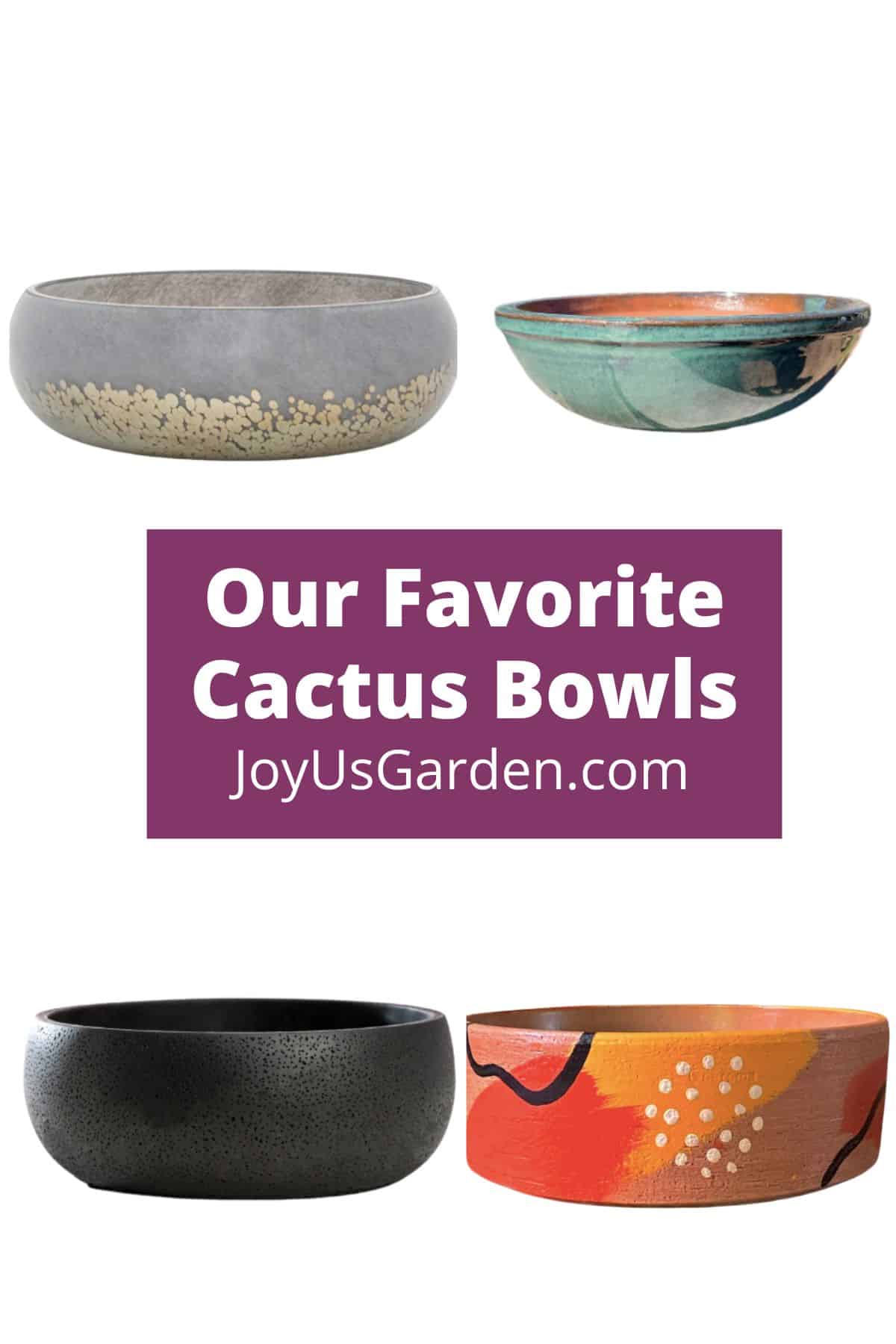 Cacti are a staple here in the Sonoran Desert we are surrounded by one of the largest cactus species, the native Saguaro Cactus. These massive cacti offer us a serene southwest style and define our landscape. We wouldn't suggest growing a Saguaro in a cactus dish bowl, but what's great about cacti is their range in sizes. There are plenty of smaller varieties that you can grow in cactus bowls both indoors and outdoors.
Nell has some beautiful Cactus Arrangements that she has created and adorn her kitchen's open shelves. Now that we have you covered on making a cactus garden, it's time to search for a cactus dish bowl. There are terracotta, clay pots, ceramic pots, and so much more regarding container materials.
When searching for cactus bowls, you want to keep a few things in mind. The first thing to know about cacti is that they don't have an extensive root system, so you won't need deep pots. Shallow planters are ideal. Think about how many cacti you want in your bowl, so choose the width accordingly.
Cacti are notoriously slow growers, so you won't need a bowl that's too big. Just like fleshy succulents, cactus quickly experience root rot if kept too wet. Choosing a plant pot with drainage holes is a way to lessen the chances of excess water sitting in the planter.
The good news is we have curated different sizes of cactus planter pots for you to choose from and most at a great price. Happy shopping!
Our Favorite Cactus Bowls
Do you want info on growing Cactus indoors? Here are helpful cactus posts: Indoor Cactus Care, A Guide To Cactus Soil Mix, Repotting Cactus Indoors, Small Pots For Cacti, Growing Cactus Indoors
We hope you found a cactus pot that you love either for yourself or a gift for a loved one. You'll be enjoying the aesthetic of the desert in no time. Cactus Arrangements are fun to put together and are a stylish way to display your plants.
Happy gardening,
Cassie
This post may contain affiliate links. You can read our policies here. Your cost for the products will be no higher but Joy Us garden receives a small commission. Thank you for helping us spread the word & make the world a more beautiful place!