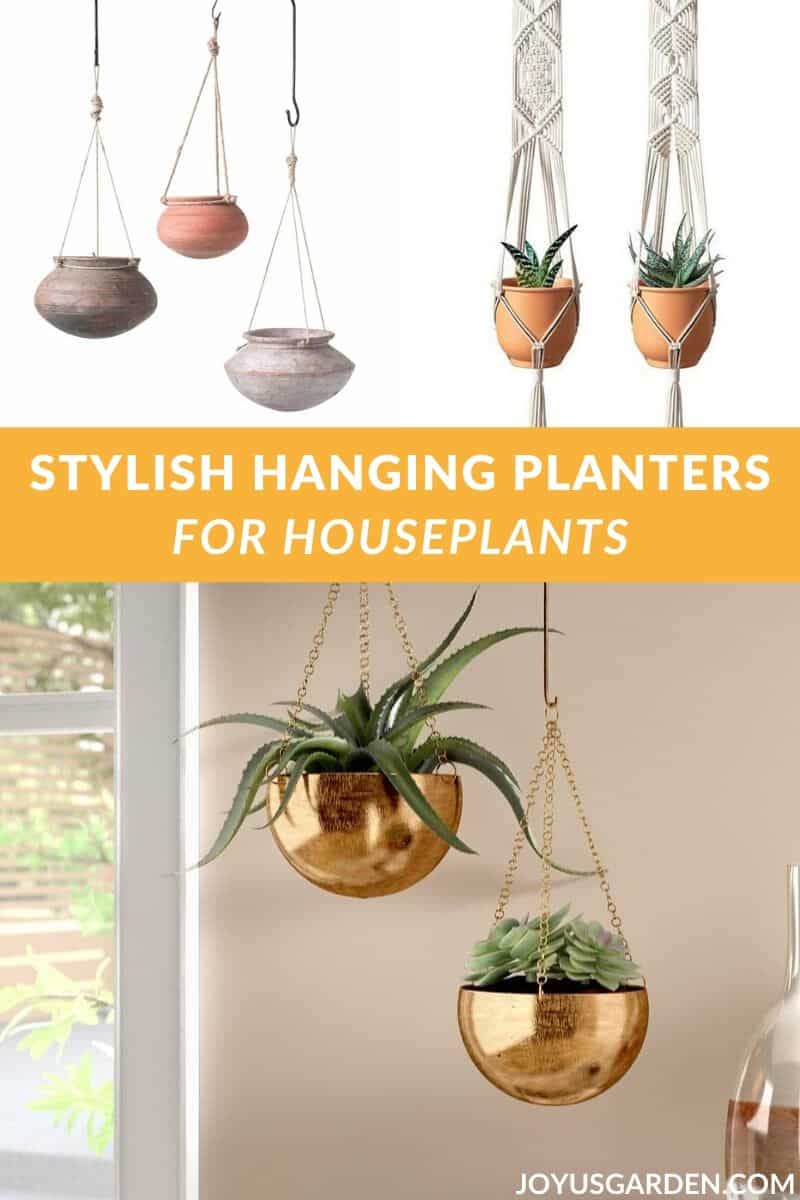 Everyone has their own home decor tastes like pottery, ceramics, paintings, yarn, and so on. Wouldn't it be great to include indoor plants into your home decor inspiration? Here is a collection of the best hanging planters to help you get started.
When your plant collection keeps growing and growing, it's always a good idea to come up with creative ways to display your plants. Hanging planters are not only stylish but they are fun to shop for!
Why Should You Decorate with Hanging Planters?
It comes down to choosing something affordable but still makes a statement and saves you space. The following planters also make great gifts for new homeowners, plant lovers, and anyone special in your life that could benefit from a thriving indoor plant.
Made of clay, these planters are distressed to give a rustic look. Looking at the pictures, you can see that they come in different colors and patterns.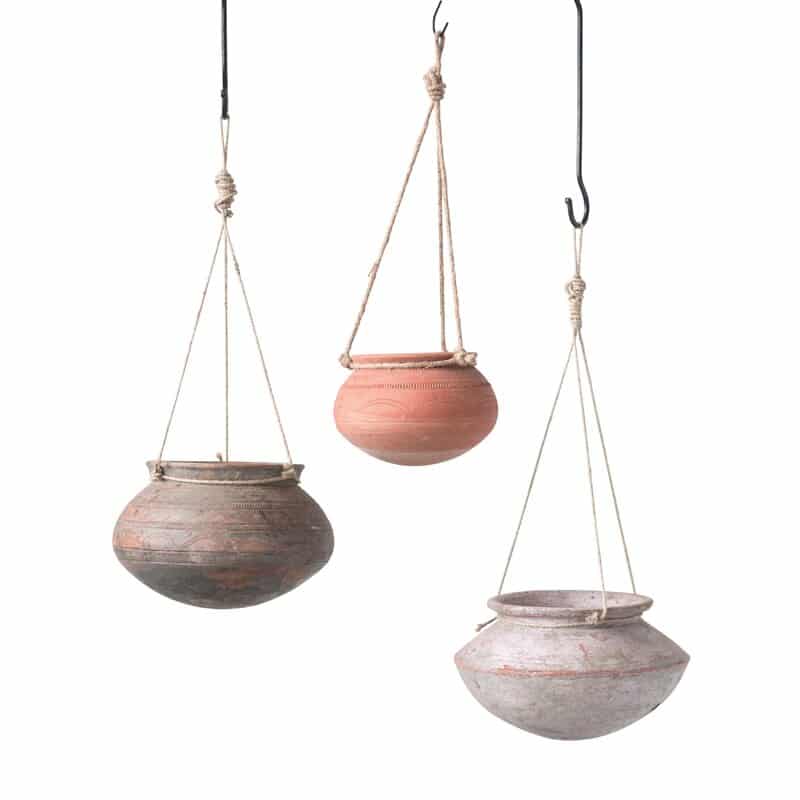 You won't find a hanging planter quite like this one. It definitely portrays a minimalist vibe that can be a modern accent to your living space.
This is a 2-piece set which is great because you can replicate how they hang them in the image below: one planter is raised higher than the one net to it. That could really complement an office desk or the corner of a living room!
Each piece is made from iron and shaped like a bowl. Look at how shiny that metallic finish is!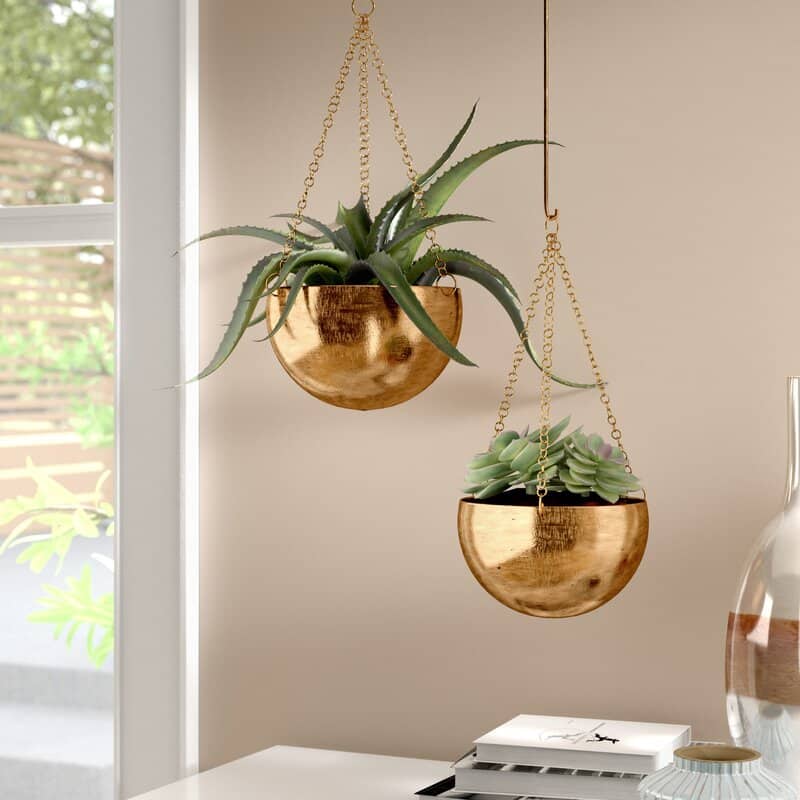 Going for a more modern and boho look? Macrame hangers are the way to go! This beauty can grace your living room, kitchen, or front porch. It's made of rope and brown beads. It has a simple design, yet it's strong and durable.
This hanger has a similar look and material to the previous planter, but you can see that it also comes with a platform where you can place your indoor plants. It's made of cotton cord and pine shelf, showing off a modern style too.
Minimalistic appearance featured with black stitching on the basket. To hung with sturdy cotton strings that displays your favourite potted plants and flower pot in the air or window side very well. Soft materials that it is durable and foldable to save more space when not in use.
The modern concrete look hanging planters with marble pattern, unique texture and distinguishing features, are widely used in balcony, patio, garden, home, room, indoor and outdoor planting.
Handmade and unique design for a modern interior style home, add elegance to your place. The color mix well with your surrounding, and it would make a boho accent to your home, office or garden.
Since this macrame plant hanger can hang from the ceiling or wall, you save space and beautify any indoor and outdoor corner spaces, also be a wonderful gift for plant lovers or as a housewarming gift.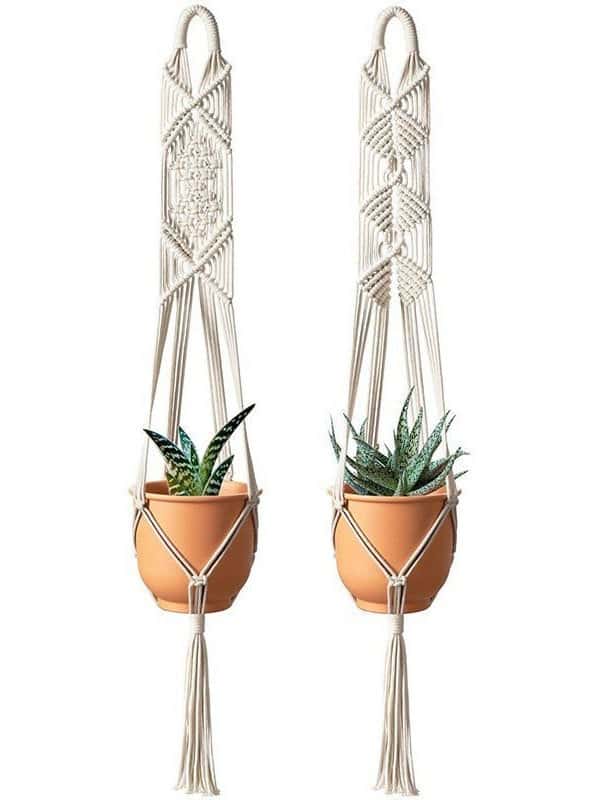 Adorable! This planter has everything you need, from cuteness to elegance to do the task. This planter will definitely add joy and happiness to your home. Your small plants will never be unnoticed with these family members' ceramic pots. The pot size is ideal for succulents, cacti, and air plants. Nice and small touch to any home green decor!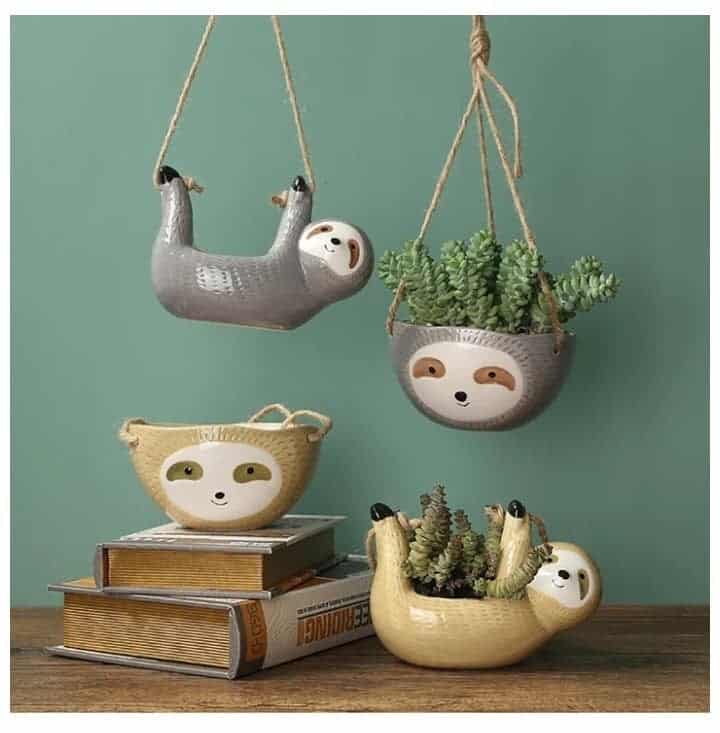 How to Decorate with Hanging Planters
There are a few ways to decorate your home with hanging planters. Here are some of the basic tools you'll need to get started. Each product comes with its own set of instructions on how to get started.
Tools
Drill + Drill Bits: Depending on the situation, you may need a drill with drill bits. You'll use this to place a hook on the side of the wall or the ceiling.
Plant Hooks or Wall/Ceiling Hooks
---
Need more ideas for decorating with houseplants? Look no further!

This post may contain affiliate links. You can read our policies here. Your cost for the products will be no higher but Joy Us garden receives a small commission. Thank you for helping us spread the word & make the world a more beautiful place!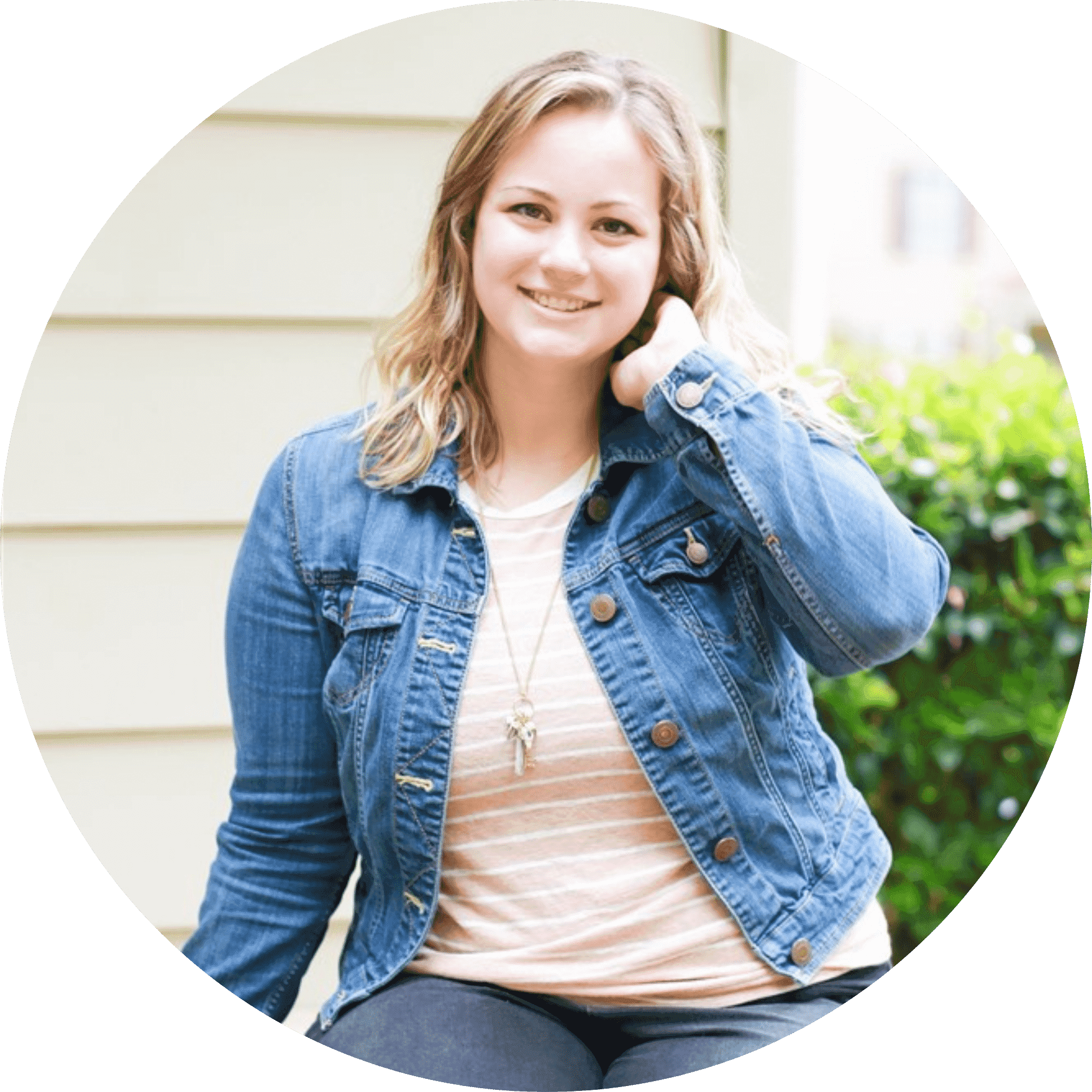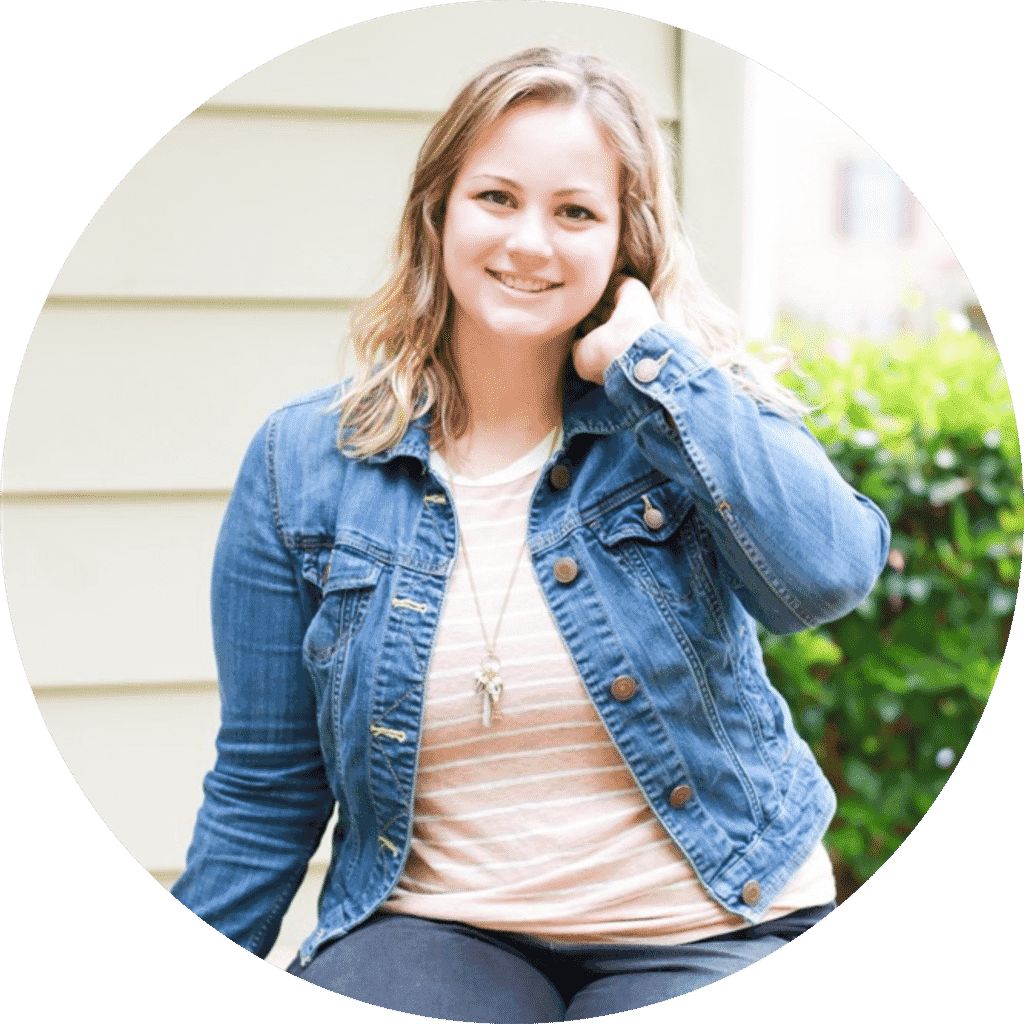 About the Author
Miranda is a content manager for Joy Us Garden. In her free time, she enjoys hiking with her dog, reading a good book, or critiquing a new movie or TV show. Check out her marketing blog here.