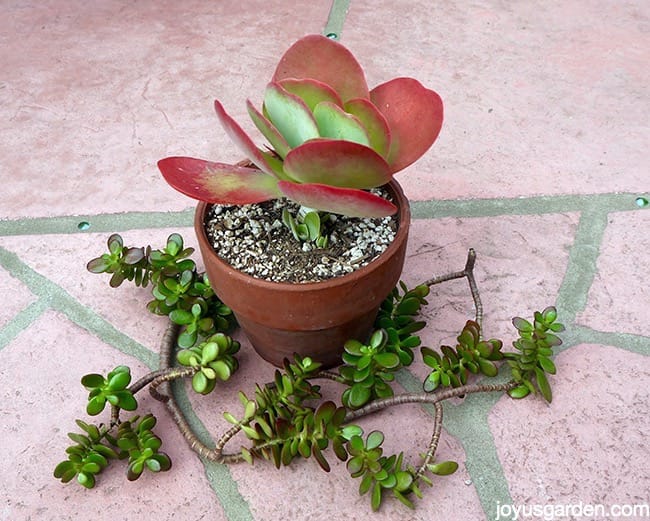 A Youtube viewer requested that I do a video about planting succulent cuttings.  Gadzooks!  I plant enough of them both in containers and in my garden here in Santa Barbara, CA – had I never done a video showing how to plant them?  Time to change that because planting succulent cuttings is really easy.  It's a great project for beginning gardeners or one to do with kids.
I've recently done a post and video on propagating succulent cuttings and after that step is done, then of course you need to plant them.  I always let my cuttings heal off (dry over at the ends) for quite a long period of time before planting.  Some succulents cuttings will show roots and some won't – no worries, just plant them and the roots will form.
Here's how I plant succulent cuttings:
When planting succulents in pots or in the garden, it's essential that the drainage is excellent. The fleshy succulent stems and leaves are full of water and will rot out in a heartbeat if they stay constantly wet.
I always use a mix formulated for cactus and succulents when planting in containers along with my favorite amendment, worm castings.  Actually, sometimes I even throw a handful of the succulent mix (along with the castings and some compost) into the hole when I'm planting cuttings in the garden.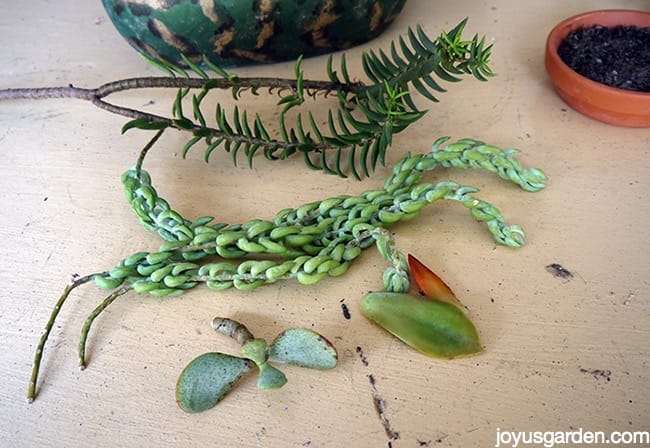 I always have succulent cuttings laying around somewhere!
By the way, I don't plant cuttings into grow pots if they're going in the garden. After they've healed over, straight in they go.
Succulents don't mind being crowded so I often plant quite a few of them close together in the garden or in a pot.  I keep them dry for about 5 days and then give them a good watering. To echo the words of the Barefoot Contessa, how easy is that!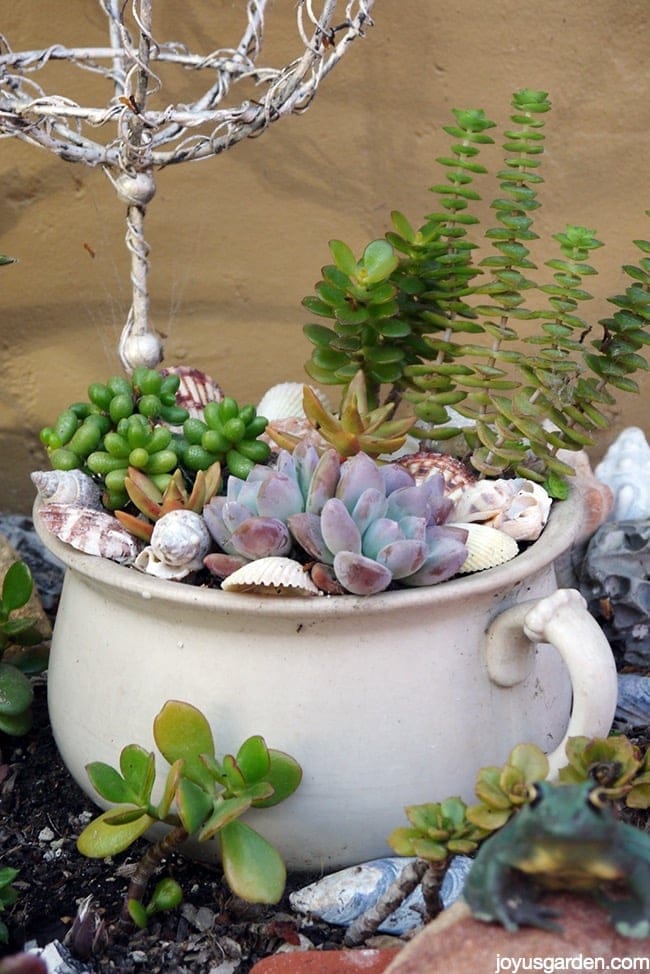 I have many succulent containers which sit in my garden – most which have been planted from cuttings.
This post may contain affiliate links. You can read our policies here. Your cost for the products will be no higher but Joy Us garden receives a small commission. Thank you for helping us spread the word & make the world a more beautiful place!