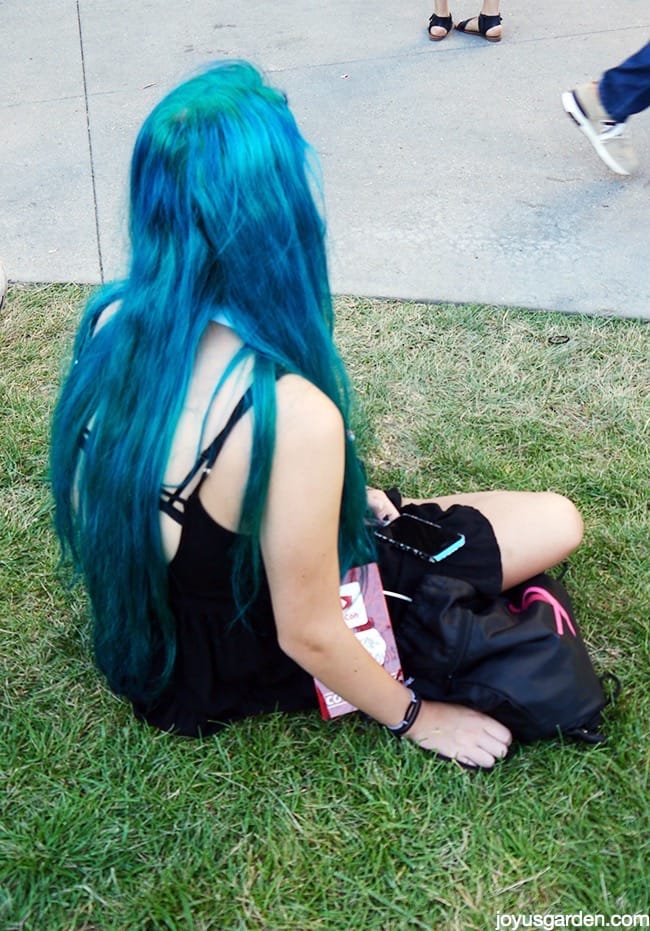 Oh Youtube, how wildly popular you are! The fans adore your many stars and were out in full force a couple of months ago at the Anaheim Convention Center, just a Mickey Mouse hat's toss away from Disneyland. Lucy and I were there also to attend VidCon, the largest gathering on earth for people who love and adore online video. I'll show you a bit of VidCon and of course, a few plants right near the convention center which might tickle your fancy.
A quickie tour:
YouTube has become one of the favorite, and most fun, part of my blog and business. So when I heard about this video convention, I said "heck ya, why not?". It was so close by that I just couldn't say no. I believe that nowadays you need to stay on top of the new possibilities and stay as current as possible. Plus, it was great to meet and greet fellow Youtubers!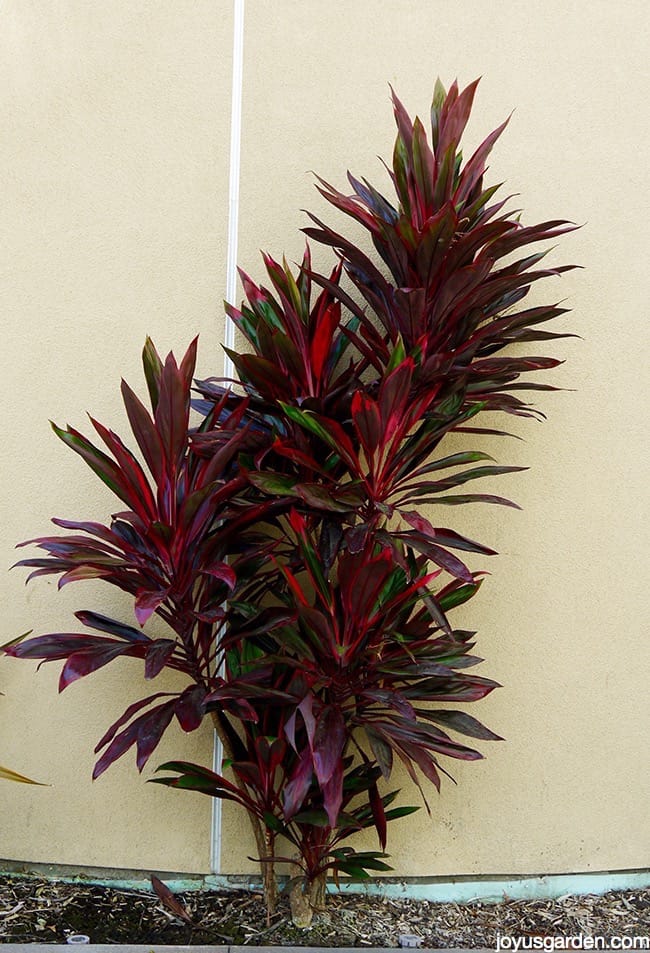 This Ti Plant is so colorful & tropical looking but I bet it went totally unnoticed in the crowd of screaming fans waiting for their favorite Youtube stars.
Nowadays it's not only about Youtube because there are so many new video platforms it's hard to keep track of all of them: periscope, snapchat, vine, meerkat and the list goes on! There are raving fans in each of them and a possibility to get noticed. For me, I'll keep it simple and traditional and stick to YouTube.
And of course you just know that I had to look at all the plants around the convention center – I am an ole plant hound after all. By the way, if there's anything you'd like me to talk about or if you have any suggestions, I'd love to know. You are the reason I do the videos and write these posts!
Speaking of videos, be sure to check out our Youtube channel. You'll find lots more plant goodness waiting for you!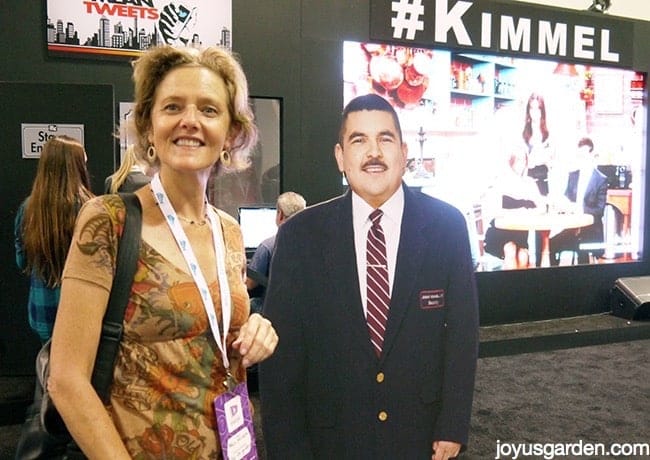 Like a good fan, I took some pics with some of the stars…I couldn't resist!