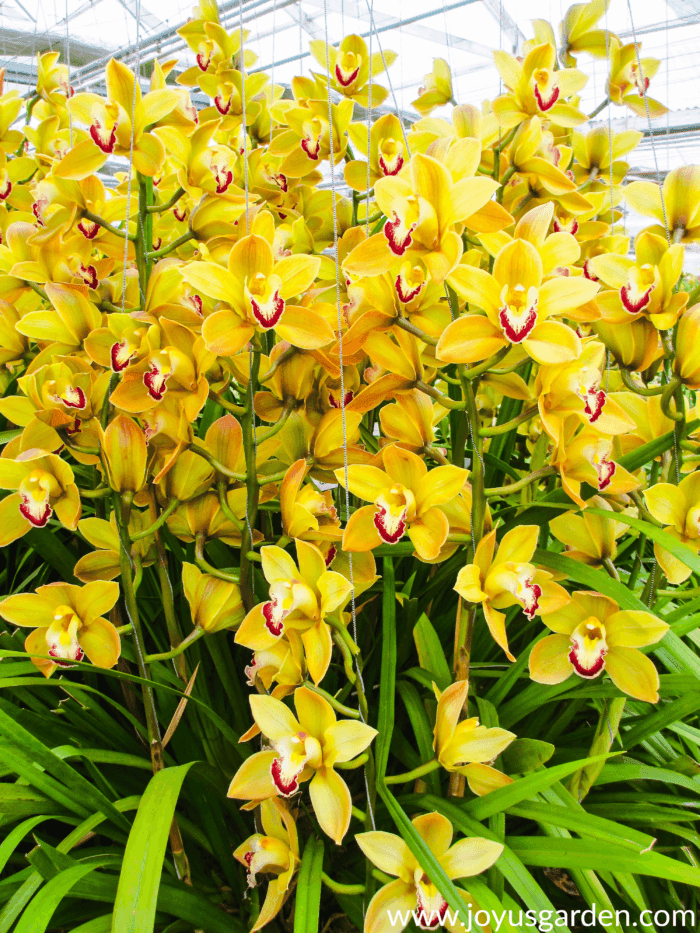 In early March, I had just returned home from Palm Springs and Joshua Tree National Park. I immediately dropped off my suitcase at home and headed to the Santa Barbara International Orchid Show. You should keep reading, especially if you enjoy Cymbidium Orchids! They are a favorite flower for many, and the show was plentiful.
I had all intentions of doing this post as an overview of the whole show, showing all other types of orchids too. However, I had just too many photos to choose from. The orchid pictures are organized by color (color "ish" anyway). You'll find a few tips for caring for Cymbidium Orchids that I've learned along the way thrown in too!
Pink and Peach Cymbidium Orchids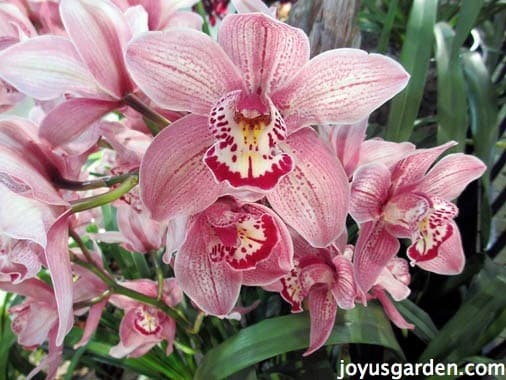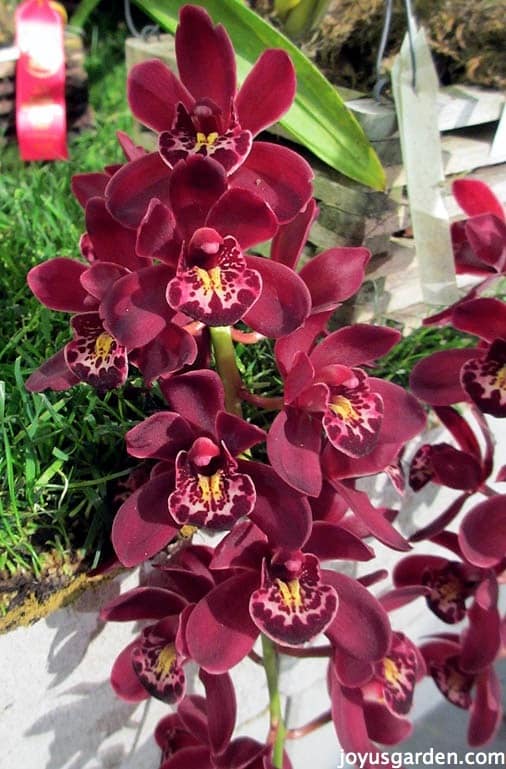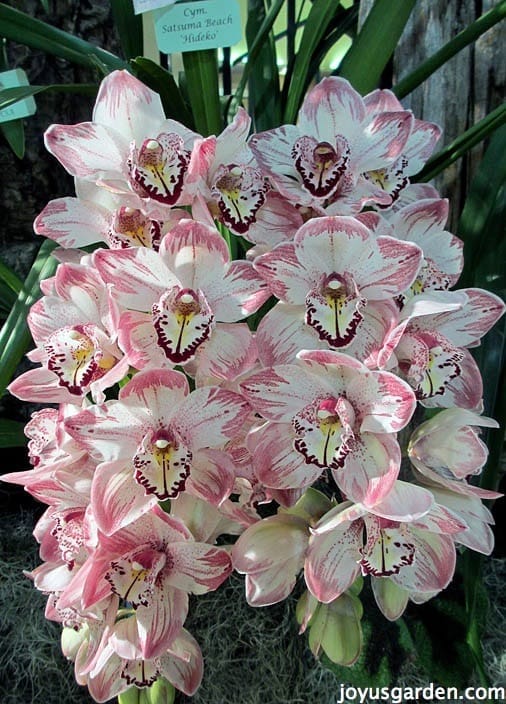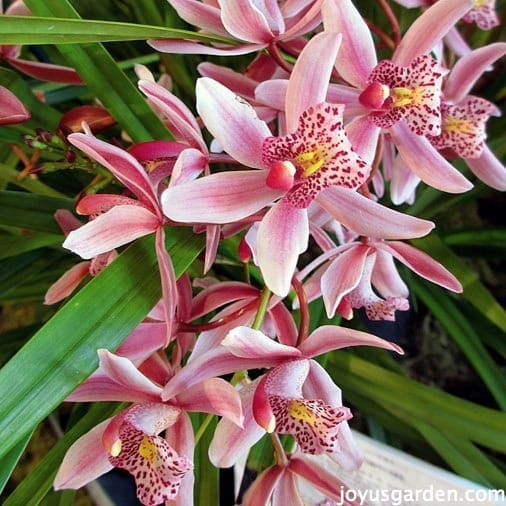 White and Cream Cymbidium Orchids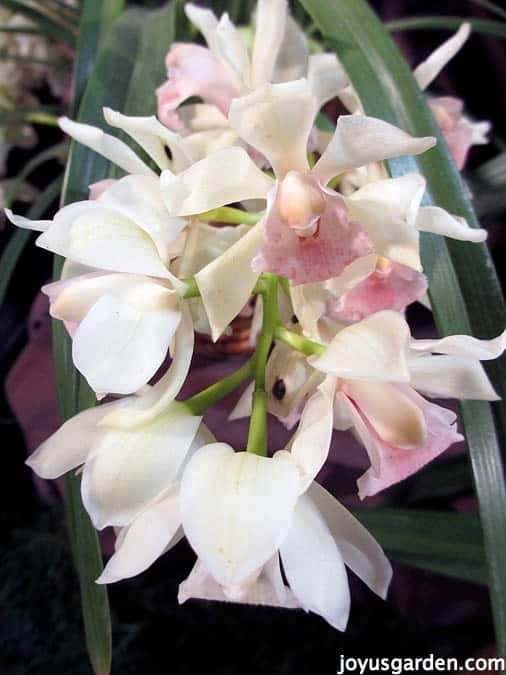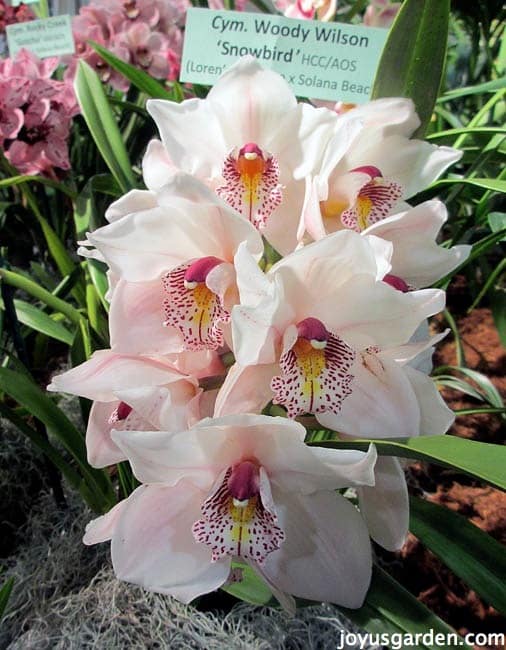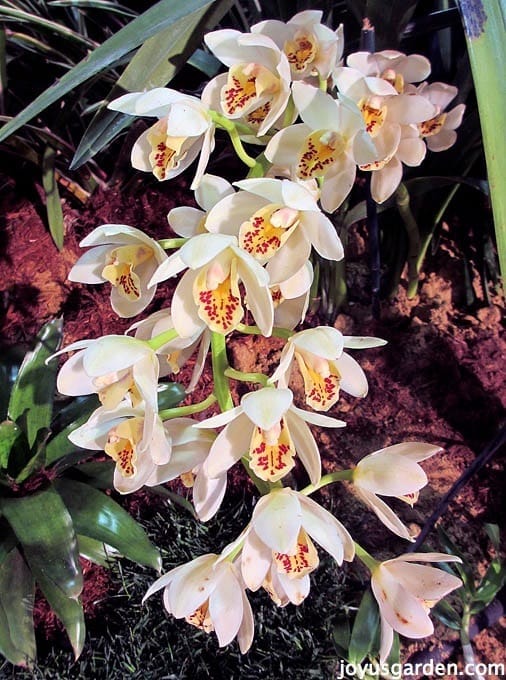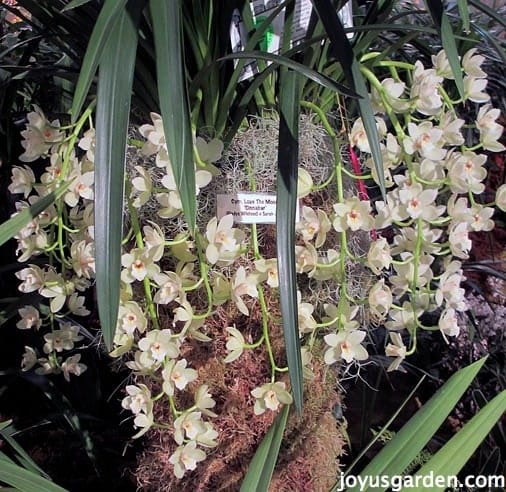 Cymbidium Orchids
RED/ORANGE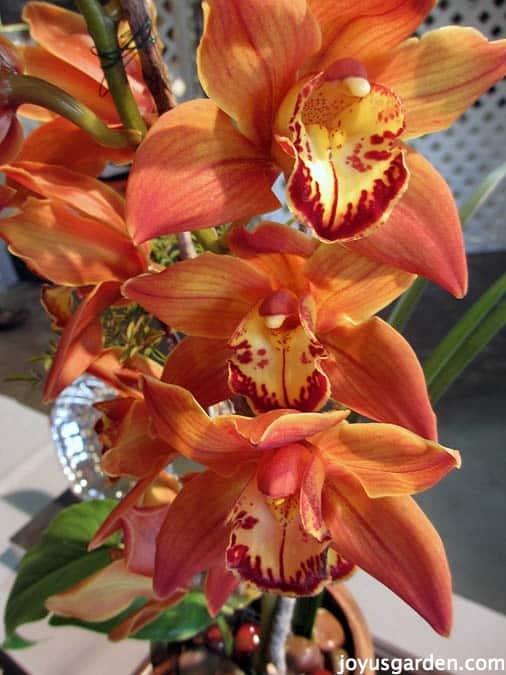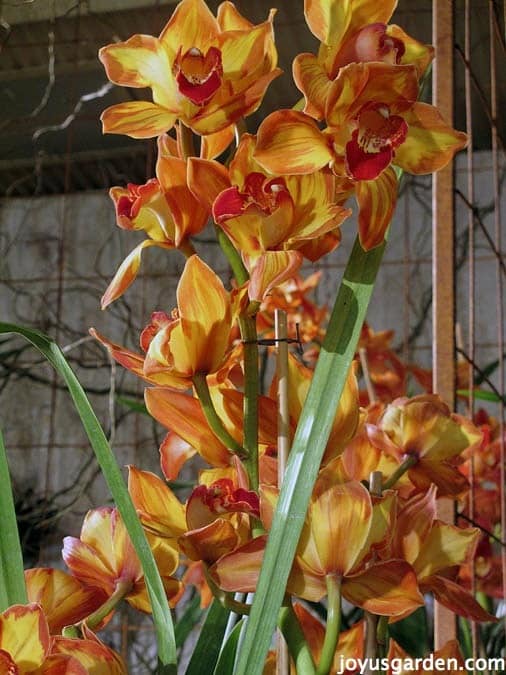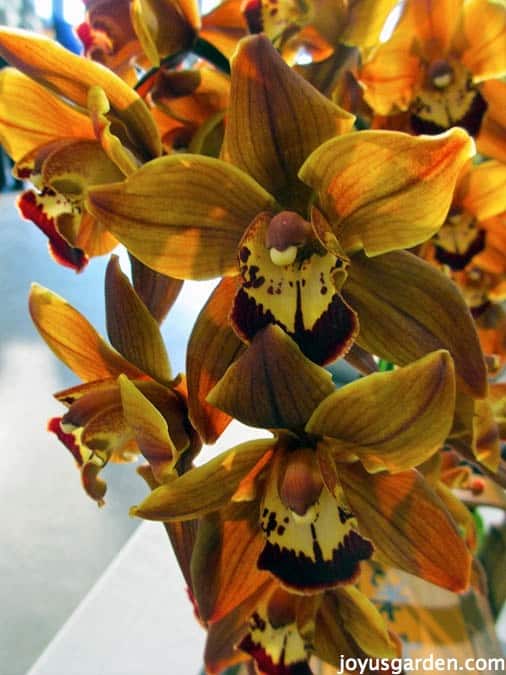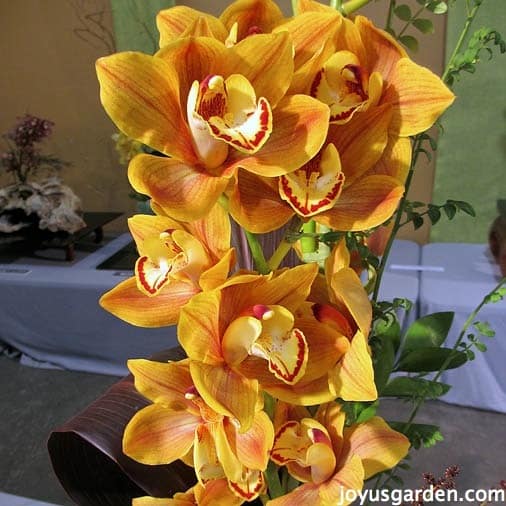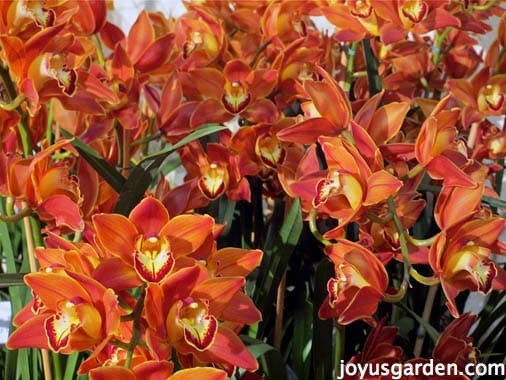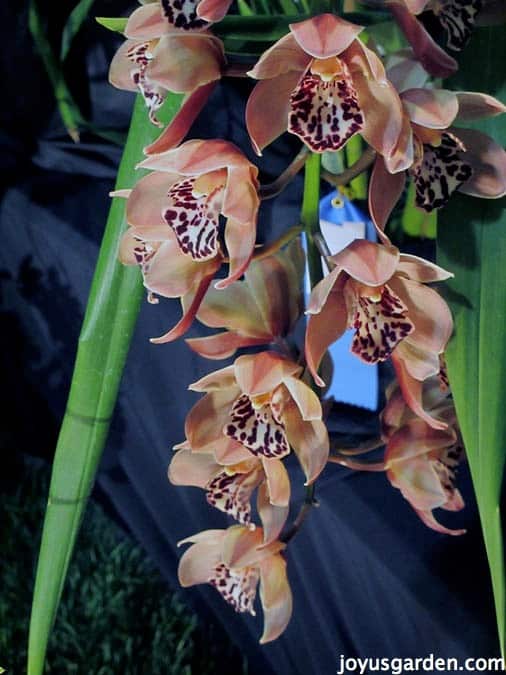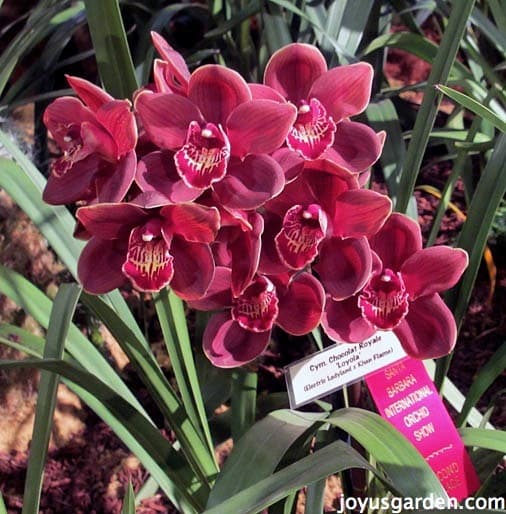 I grow Cymbidium Orchids in my own garden year round here in Santa Barbara.
They love our temperate, coastal climate. I water mine regularly, transplant only when necessary (they do better when pot-bound) and don't fertilize them. They are reportedly heavy feeders so this year I'm going to have at it when some balanced, organic liquid fertilizer, like 13-13-13, and see if it makes a difference in the size and/or the number of bloom spikes. 
I live very close to the ocean and mine sit in the partial sun all day long and seem to enjoy their bright outdoor location. If they are in too much shade …no blooms. Too much sun… burn. The same applies if you have yours indoors and because our houses are kept warmer in winter, the blooms will be shorter lived.
The ideal temps for these orchids would be summer days around 70 degrees with no prolonged periods below 32 degrees in the winter. They like even watering with the soil not getting too wet or too dry. Be sure to let the water run through the plant and thoroughly drain out otherwise they'll get salt damaged and the tips will brown.  
Many are now grown in tall, skinny pots as they like to be tight and a bit pot bound. If the pot is a lot bigger than their root system … far fewer blooms. Repot them every 3 years or so with a Cymbidium planting mix (quite convenient for the hobby orchidist) and only go up one size on the pot.
Yellow Cymbidium Orchids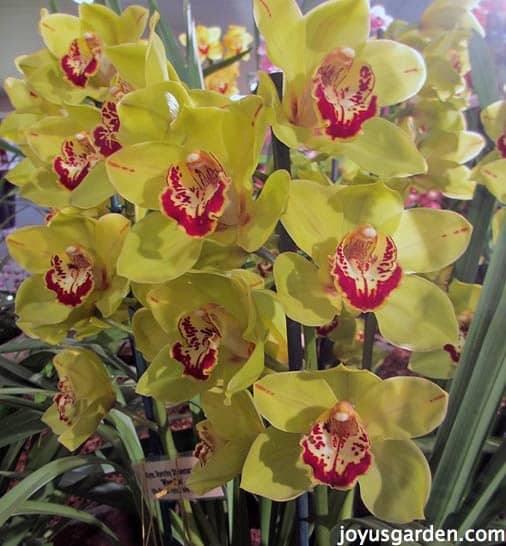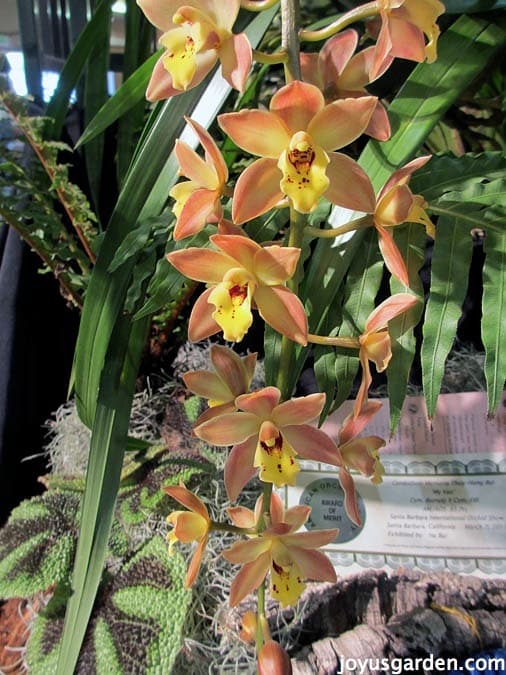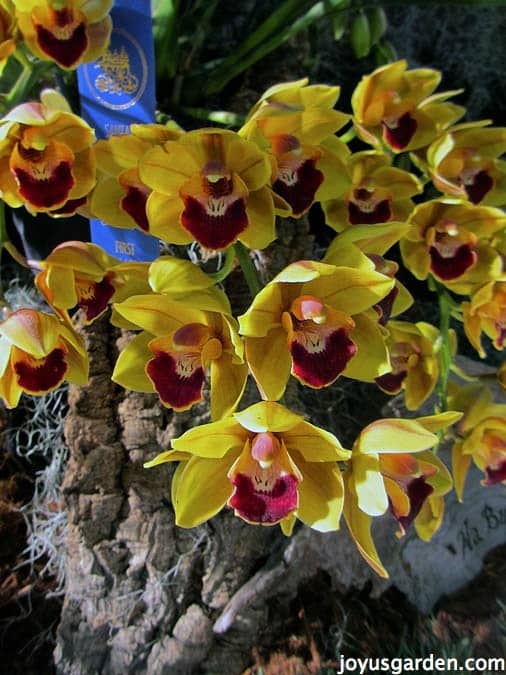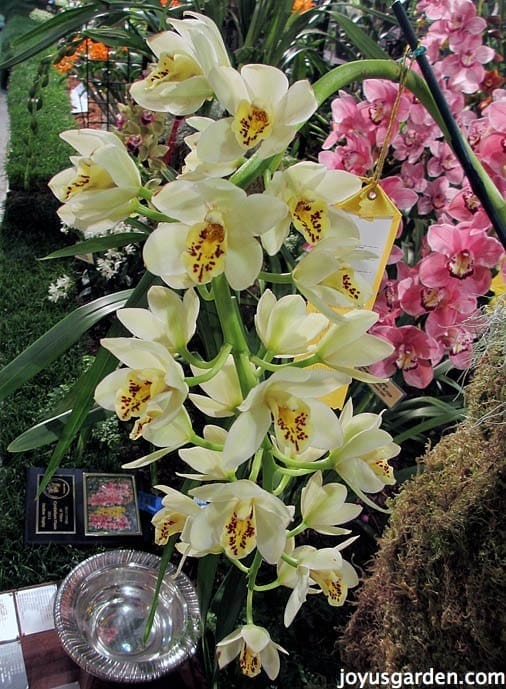 Green Cymbidium Orchids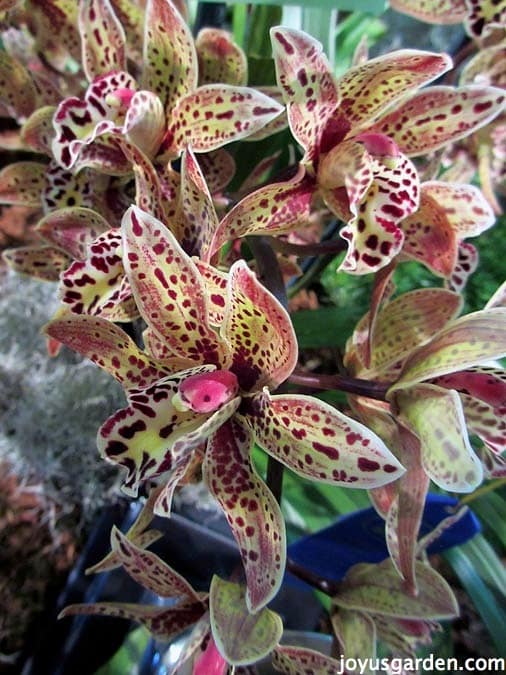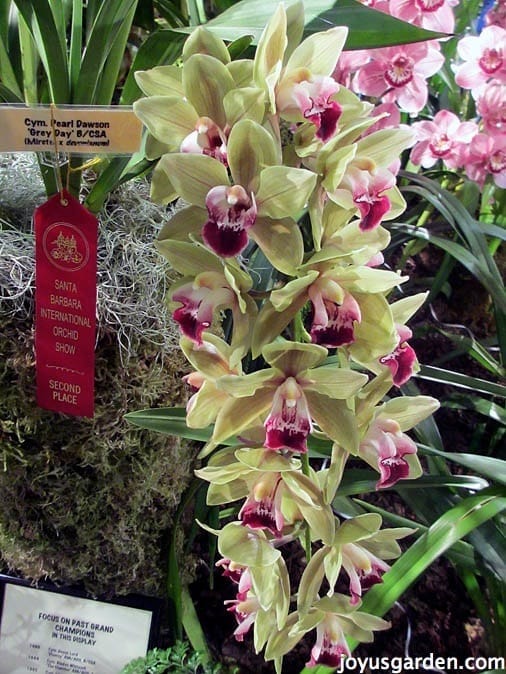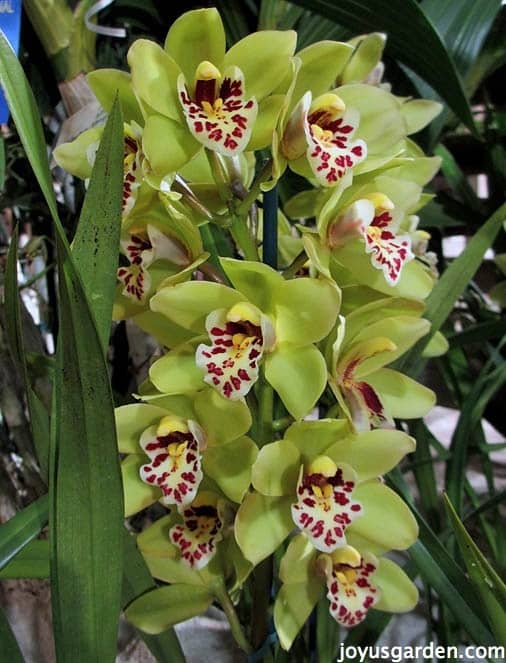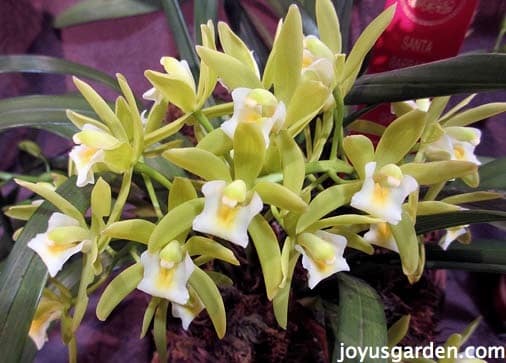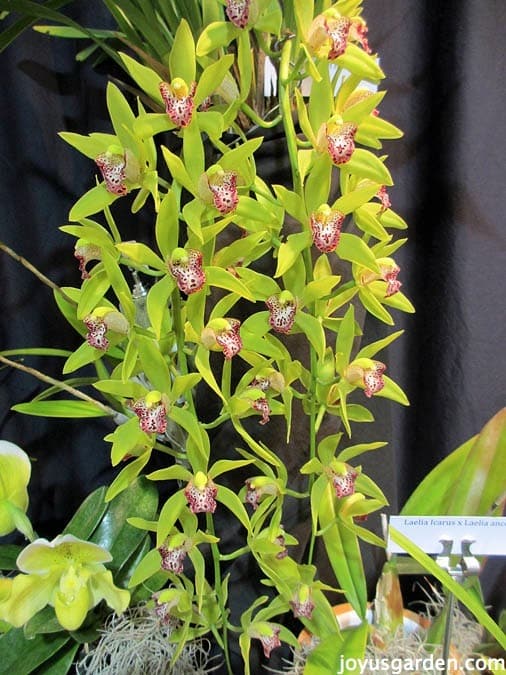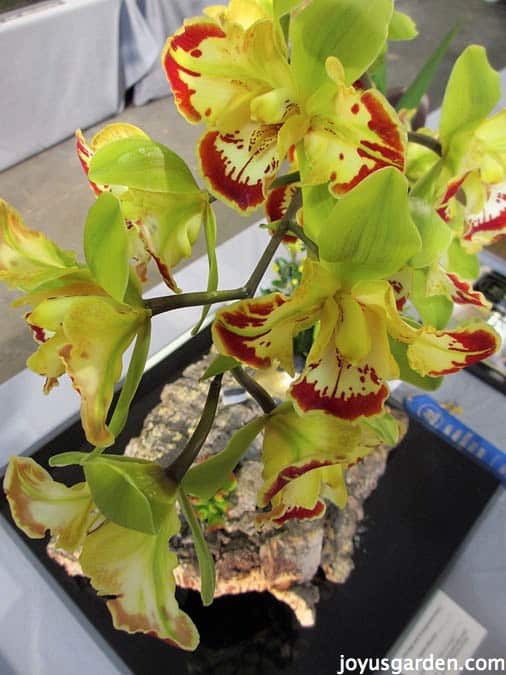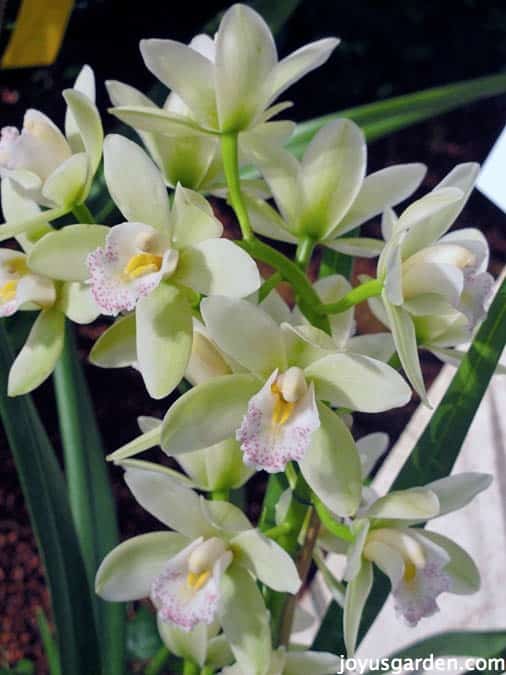 People who are into orchids have a passion that's like wildfire for them.  Here's a quote from the first page of a book called Orchid Fever.
"You can get off alcohol, drugs, women, food, and cars, but once you're hooked on orchids, you're finished. You never get off orchids…never."
The video below highlights the whole show – enjoy!