Last year we took you on A Photo Journey to the Channel Islands, remember?  Now we are going to take you to a different part of the Santa Cruz Island with more isolated paradise views.   "We" meaning Lucy – this post is hers!
We see the Channel Islands almost every day in Santa Barbara so it is simply a must to go explore them.  If you like hiking and nature then this is your place!   You can go for the day or stay the night in one of the campsites.  When you go camping here be sure to take everything you will need.   Once you reach the island the only thing you'll be able to get is water form the tap and that is only at the camp site.  Lucy camped for three days at Scorpion Bay and wanted to share her beautiful pictures with you.
 The Island Fox is the biggest mammal of the island but one of the smallest canids in the world.   It is just the size of a house cat.  They are very easy to spot and are not afraid of humans.  But there's no need to be afraid of them  because they don't see us as threat at all.  Be sure to keep an eye on your food because these little cute ones will sneak inside your backpack to take a nibble.  Also, they are very territorial so don't be surprised if when you leave the tent open, it suddenly stinks.   And no…you can't take one home with you!   They used to be endangered as their population dropped to less than 80 on the Santa Cruz Island.   However, they are not endangered anymore but  are still monitored to ensure that they will be there for many generations to come.
One thing that can help you to quench your thirst are the Lemonade Berries (Rhus integrifolia).  Yes…they are in the very same family as poison oak, but please trust us, this is not going to cause any itch.  The Lemonade Berry is a native shrub of the islands and the little sticky fruit has many medicinal properties.  You can use them to treat sore throats and cold sores and also to alleviate diarrhea or urinary problems.  Just be careful as many people can be allergic to them – be sure to try in small quantities first before downing handfuls.
Don't forget to take your goggles!  The water is crystal clear and there are many kelp beds filled with fascinating creatures.   The kelp forests are the habitat for the tiny nudibranchs all the way up to the giant black sea bass.  Wish we had an underwater camera!
Going back to land dolphins may treat you to a show with the islands as a background.  Yes…it is hard to leave.
But coming back to Santa Barbara is not hard.  Beaches, mountains, fine weather and hot showers are waiting!
Thanks Lucy!
Let Us Inspire You. Just Sign Up For Our Free Newsletter And You'll Get:
*  Tips you can use in the garden
*   Ideas for crafting and DIY
*   Promotions on our merchandise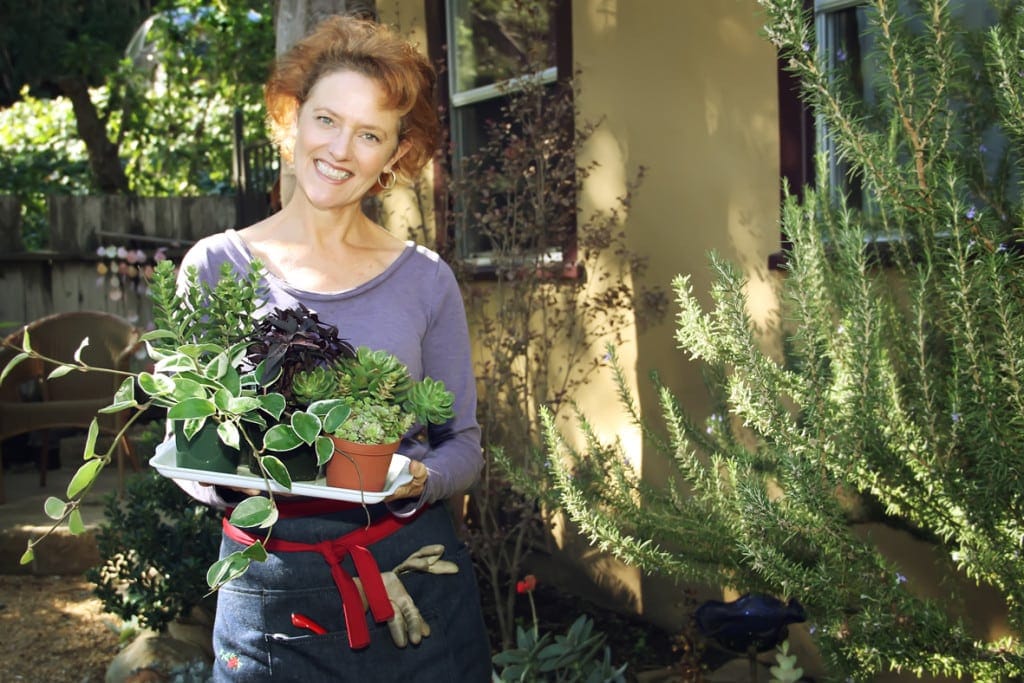 We promise to never sell, trade or share your email with anyone - period.
Here's a LINK to one of our newsletters so you can check it out.
Comments