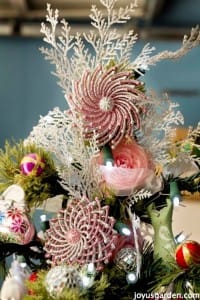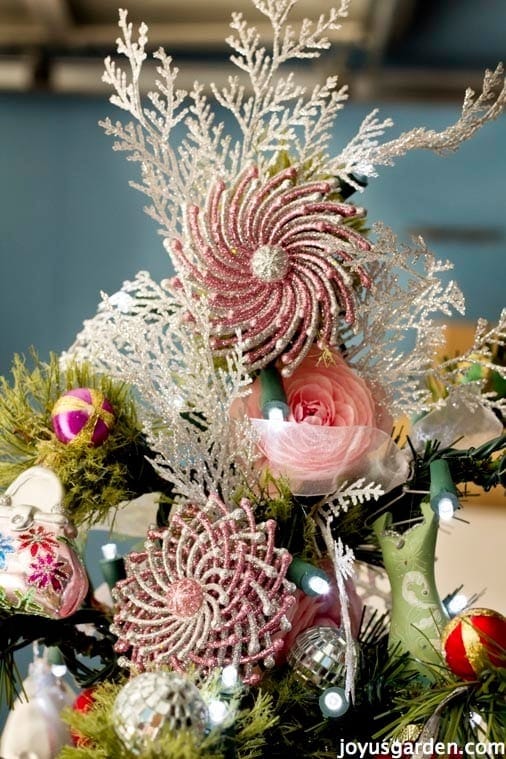 Is your Christmas shopping done?   If you're like me, you haven't even started it yet.   The holidays are fast approaching and the gift giving will soon begin.  Do you want a special and unique gift idea?   The beautifully decorated Joy Us garden trees make someone's (or your own) Christmas a whole lot brighter – not to mention easier!
These table-top trees are all hand-crafted by yours truly making each one a unique creation.   Some of the ornamentation is even custom glittered.   I had a Christmas decorating business in the San Francisco Bay Area catering mainly to commercial clients.  Yes, we're talking 15′ trees, 8′ wreaths, crazy penguin scenes and miles of garland which all needed to be installed in a two week period.   It was totally exhausting but very rewarding as we brought lots of holiday eye candy into lobbies, hotels and offices.  I had the business, along with a warehouse full of inventory, for 17 years.   My specialty, and favorite thing to do, was the lighting and decorating of the trees.
It's hard to take the Christmas out of the girl so I decided to start doing these  2′ trees fully decorated in a garden theme.  As you know,  I am a garden fiend after all!    You can choose from lighter pastel or deeper traditional color palettes adorned with flowers, foliages, cones and lots of other ornamentation sure to delight.   There's a short video highlighting both of these trees at the end of this post which Lucy shot in our office so be sure and check it out.
Garden Trees
Deeper Traditional Colors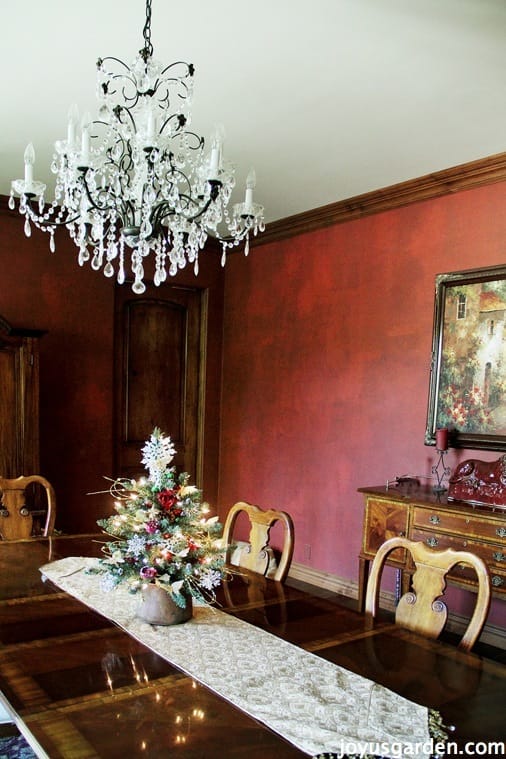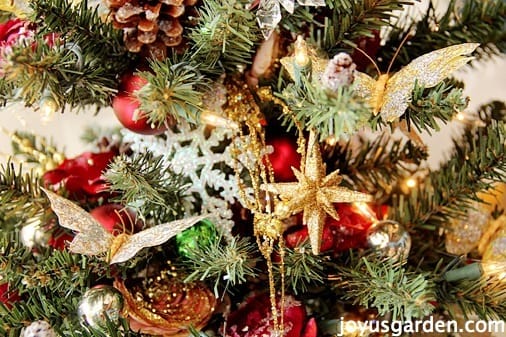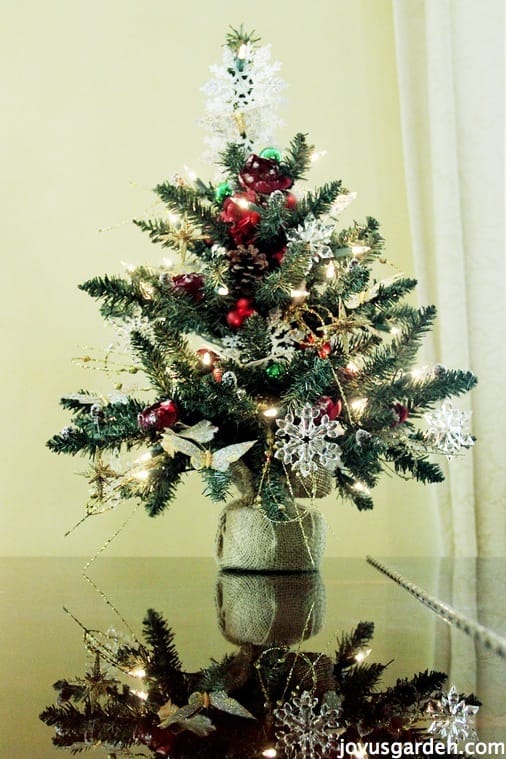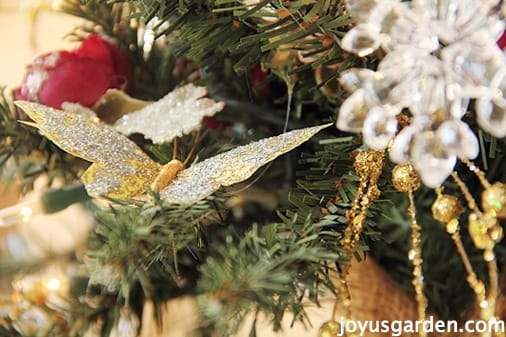 Brighter Pastels Colors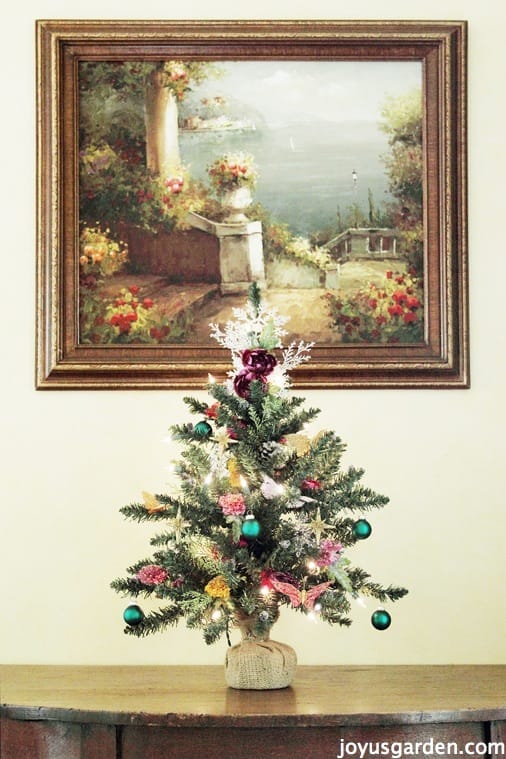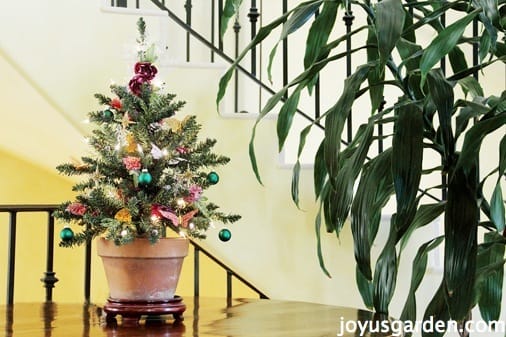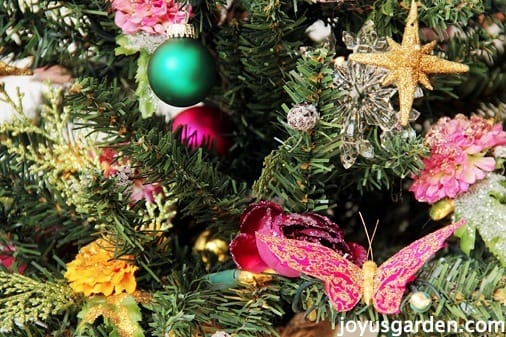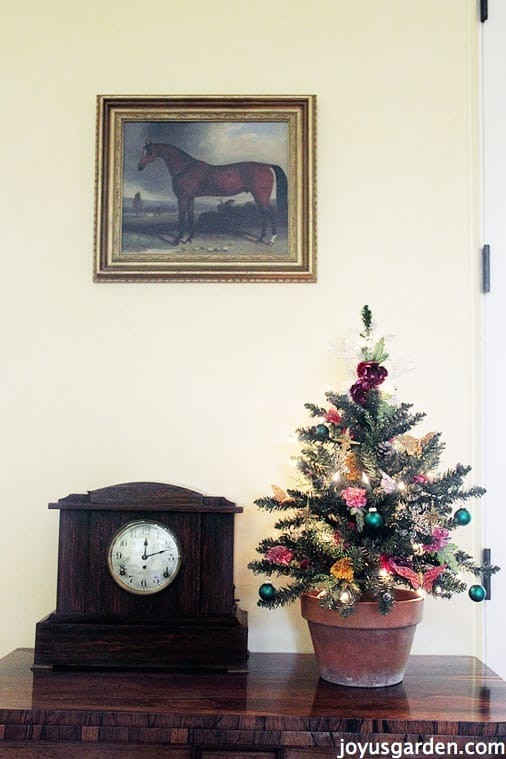 We also take custom orders if you have a favorite theme in mind.  Pictured below are two trees which I did for two very different sisters.  One of the sisters is named Angel so hers is covered in angels and accented with the deeper colors she loves.  The other sister is crazy for shoes, purses and clothes so her ornamentation focuses on accessories and is done in those jazzy colors she adores.
Custom-Made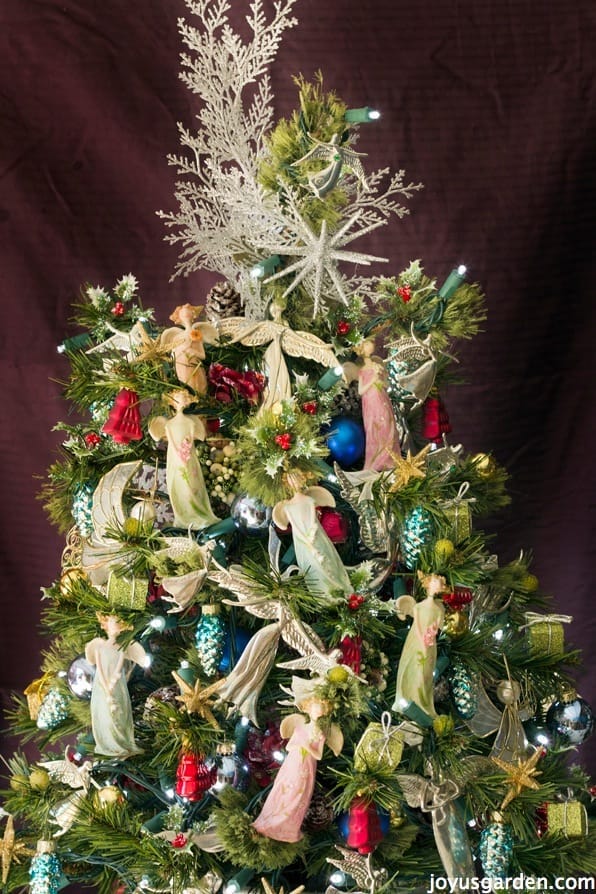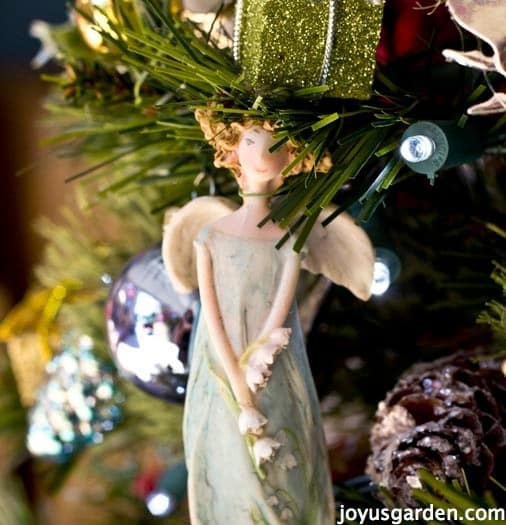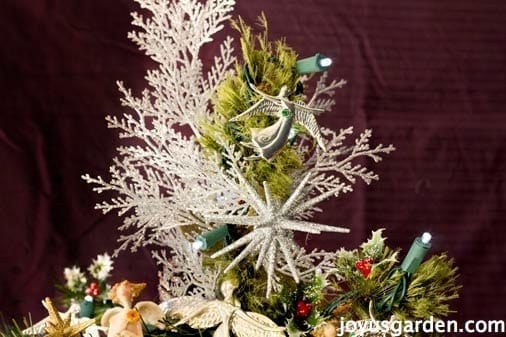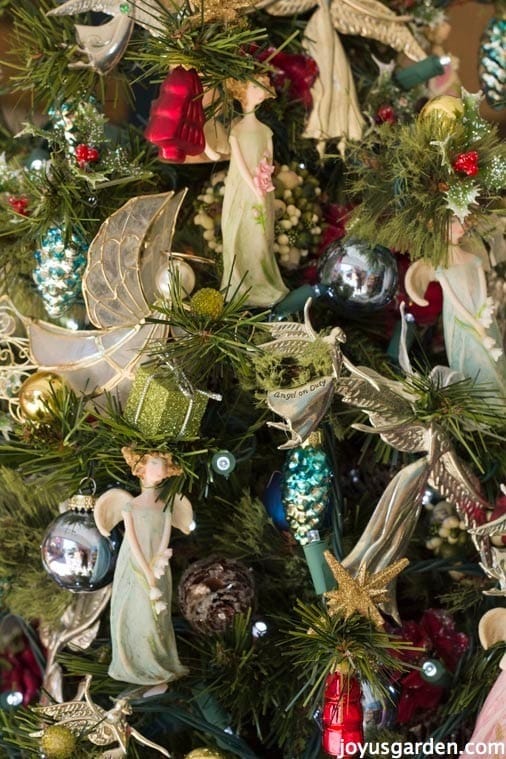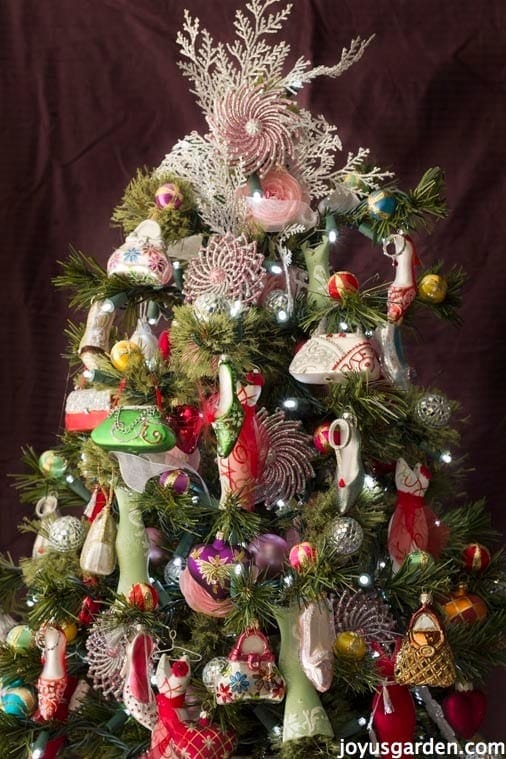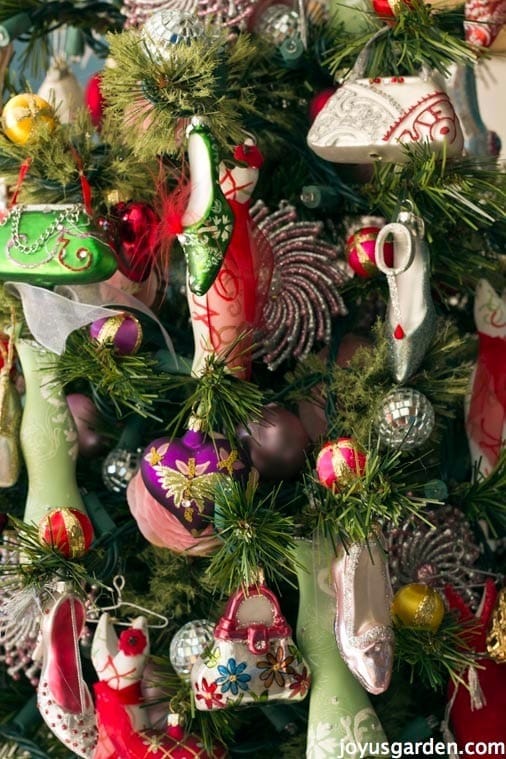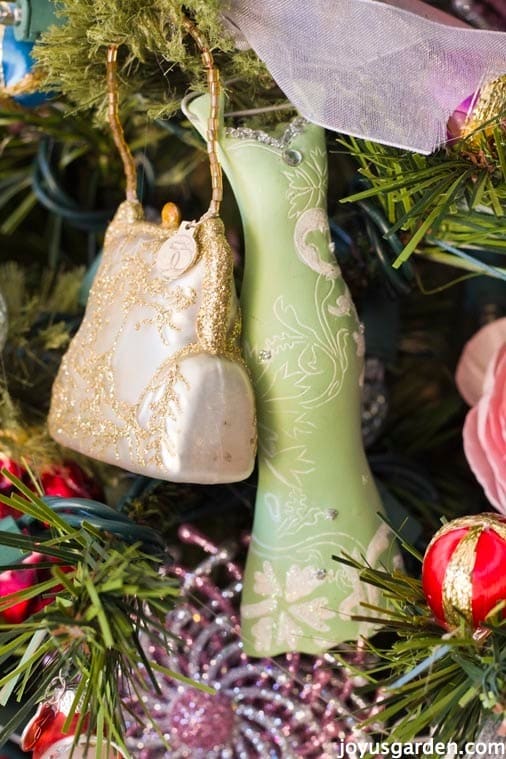 These trees are a gift that keeps on giving for many years to come.  Just pack them away all nice and comfortable until Christmas rolls again next year.   They make decorating SO easy – simply plug them in and your decorating job is all done.
The Joy Us garden Christmas trees make a fabu present for Mom, Grandma, your best friend … the list goes on.  Or, maybe, you want one for yourself.   They are guaranteed to make your holidays a lot more Joyful!
Let Us Inspire You. Just Sign Up For Our Free Newsletter And You'll Get:
*  Tips you can use in the garden
*   Ideas for crafting and DIY
*   Promotions on our merchandise